Discussion Starter
·
#1
·
Thats right we are doing it again! All who are interested in comming put in for vacation now. The date is set for September 13-16 2007. As long as it stays about 30 or so in attendence we will camp at my house again. If it gets bigger, I will rent a campground, or possibly reserve a portion of the track's camping facility. I'm not doing a K swap this year so I will have some money to spend on the meet. It will stay grassroots, and no prizes or anything of that effect will be done. It is just a chance for You to hang out with fellow enthusiasts, and watch some awesome racing action.
Here are some pics from last year I stole from Mike's thread, and Dub's photobucket: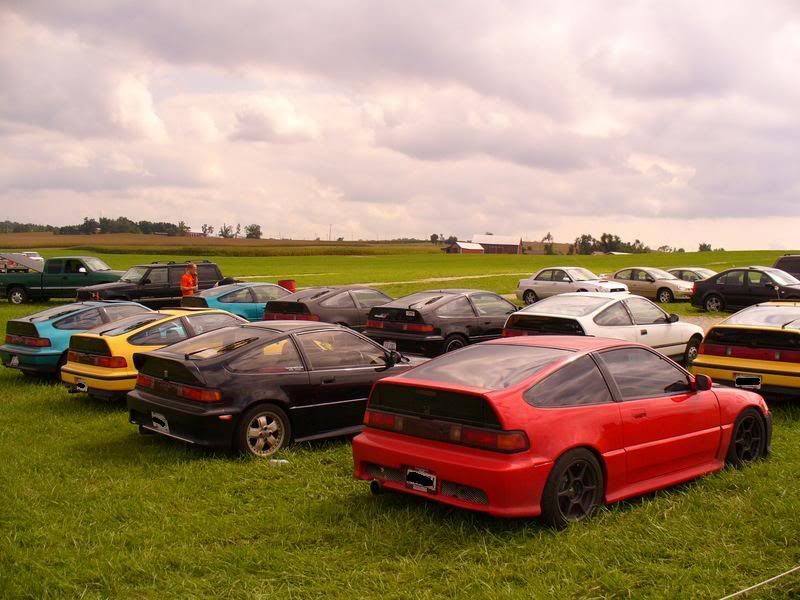 For more more info on camping and details. Check out:
http://www.midohio.com
One rule is going to be enforced. Nobody acts stupid. There will be alcohol there, and people are welcome to drink, but some of the stuff that went on at Niagara in recent years will not be tolerated, Sherrifs patrol the track, and you could be arrested, or asked to leave. As far as drugs and illegal substances, I don't care as long as I don't see it, and if you get caught, you had nothing to do with our group.
I haven't worked out an itinerary but I have plenty of time to do so. Just think Exactly 10 months from now you will be driving home from this meet. Now everybody check in here, and I'll start a list in this thread of people comming.

Comming So far:

CRXBart
ludesrv
khunt0012
george34
downest
SomeDude56
Capt. Blonde Beard
hyperlite1080
daveb91
doitdub
crxforum
G0crxG0
Vinceg99
Boosted Chemist
Cobra Tim
65stang90crx
CRX Toad
Voodooboy520
drdisco69
90JPRCRX
x91crxsix
Pee Wee
imgoingforit
zccr-xsi
droppedcrxsi
JustAnotherRex
redzcstandardhatch
SunsetElixir
theinfamouskonrad

Keep 'em comming! :thumbup: :thumbup: :thumbup: