Discussion Starter
·
#1
·
At roughly noon I left work for lunch as usual. Went home had a bowl of mac and cheese, its was good. Left home and was about 2 min from work and roughly 1pm a 2001 Chevy full size truck
tried
to dart across 2 lanes of traffic out of the Arbys parking lot.
I left skid marks 8-10ft long but hit him on his back tire and bent the lower part of the bed up. I believe I made contact at close to 20mph or less. The crx took a nasty hit to the face.
sorry if the pics dont look too good, i took with with my phone.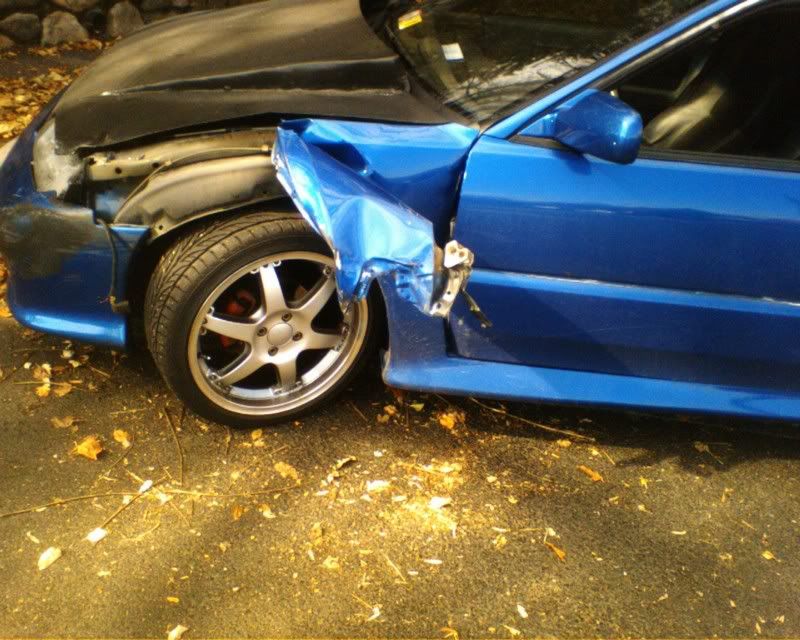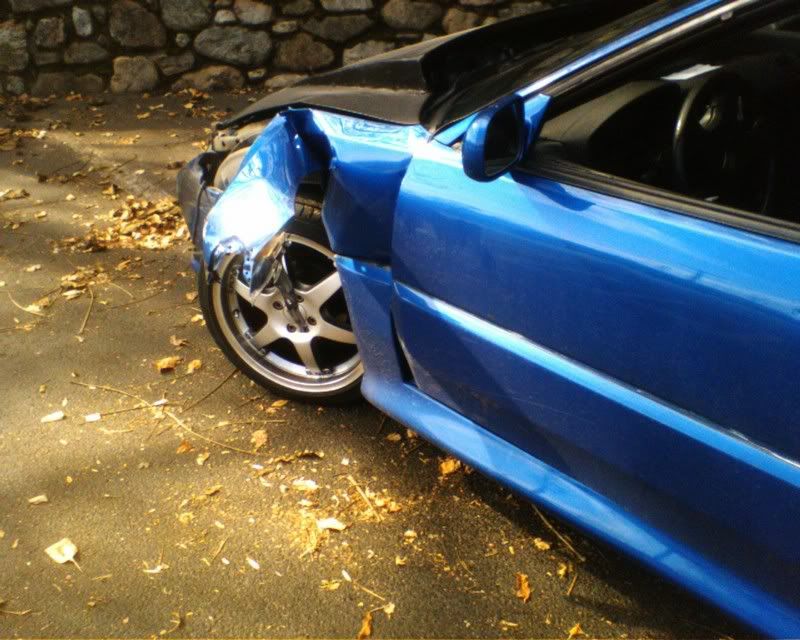 The WW front bumper is trashed. Its torn in 3 places.
Corner light is still MIA, it might be wedged in his truck somwhere :?
The hood even though it wasnt the best shape is trashed beyond repair.
The headlight is trashed.
The headlight frame area is bent out of shape.
Judging by the seam sealer around the factory welds part of the unibody from the fender/ washer bottle area is bent. The sealer use to be all black but I can see where its pulled apart.
Fender is trashed, obviously.
Driver door has damage from opening into the fender.
Car now pulls to the left.
My valve cover is now scratched up too
Im not sure how the insuranance gets the value of a car though. Ive check NADA and they have it 2,800 average and $3400 high value. KBB is not so generous. 2.2k average and 2,800 high value.
I really dont know if they will bother trying to fix it. I know it doesnt look bad but you know stuff is going to add up. WW bumper aparently no one can locate anything and the paint wasnt cheap either.
Well atleast Im not hurt. I would like to choke the 71 year old man since he started cussing me and telling me I should have stopped :evil: Luckily there was a state police officer not far off and I think he may have saw what happened. When the city police showed up he told that officer the guy pulled out in front of me and that I tried to stop the best I could. All of the officers were pretty cool.
When the old man started up with the "he should of stopped and I think he was speeding!" I went off. The state police guy pulled me to the side and just told me to calm down that he was getting a ticket and I did nothing wrong.
Now I just need a rental car to get me by :?