Discussion Starter
·
#1
·
Just a bio with pics of my ongoing, slow moving project.
1991 Crx Si:
When i 1st got it!
Purchased in '05 for $800.
I was told the car is originally from MD, it shows as the underbody is very clean. It had some dents and dings & already had a SOHC Zc swap in it. Very minor, only one real spot of rust is a small spot on passenger side rear wheel well. Ran strong with 179k on the chassis.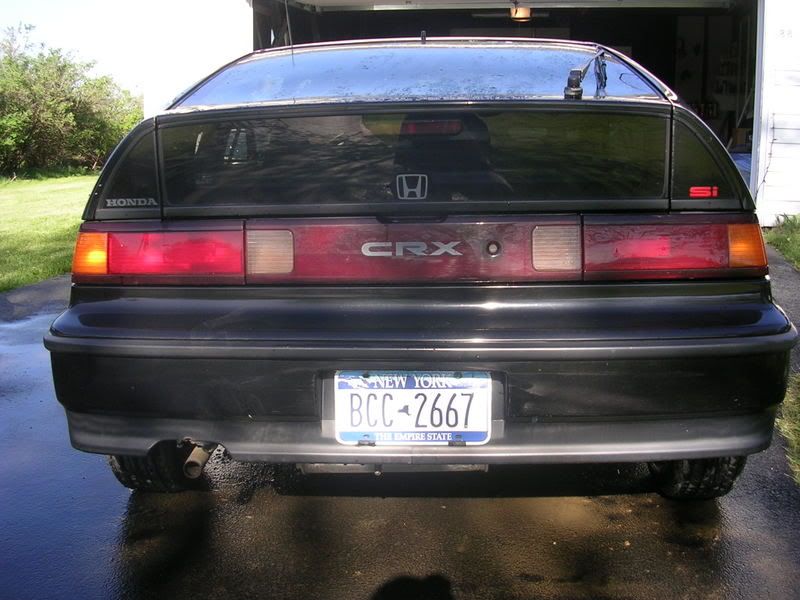 [Motor]:
-DOHC Zc w/non grinding Si trans
-Exedy clutch
-OEM Exhaust w/ tip
-Stainless generic header w/downpipe
[Interior]:
-Fairly stock, mint 90/91 Si seats
-DIY Amber gauge cluster
-OEM EP3(02-05 Si) red stitch shift knob
-OEM Driving light switch
-PWJDM red stitch shift boot
-96-00 Civic armrest
-Momo wheel
-OEM 92-95 Civic Coupe mats
-EDM chrome window cranks
Sounds:
-OEM Honda Cd player from 2000 S2K
-Alpine 6.5 two ways (Front)
-Rockford 6.5 two ways (Rear)
[Exterior]:
-VIS Carbon Fiber Zc "hump" hood
-Amber corner lights
-Amber bumper lights
-OEM Stanley Sidemarkers
-90/91 JDM/EDM tail lights
-clear aftermarket 90/91 style center tail garnish. Painted black w/"CR-X" logo from "stickershop"
- OEM antenna delete plate
-OEM splash gaurd set
-Si front lip
Suspension/Wheels:
-'96 Integra GSR/SE rims powdercoated black
-Stock springs/shocks
-Neuspeed Front upper strut bar
-Explicit speed solid rear upper strut bar
-Explicit speed lower rear tie bar
Sportin my old Hx Rims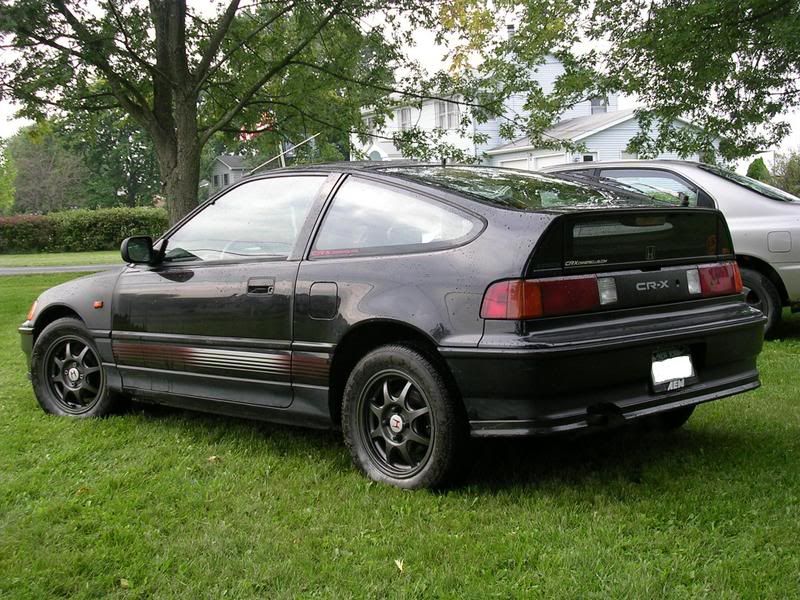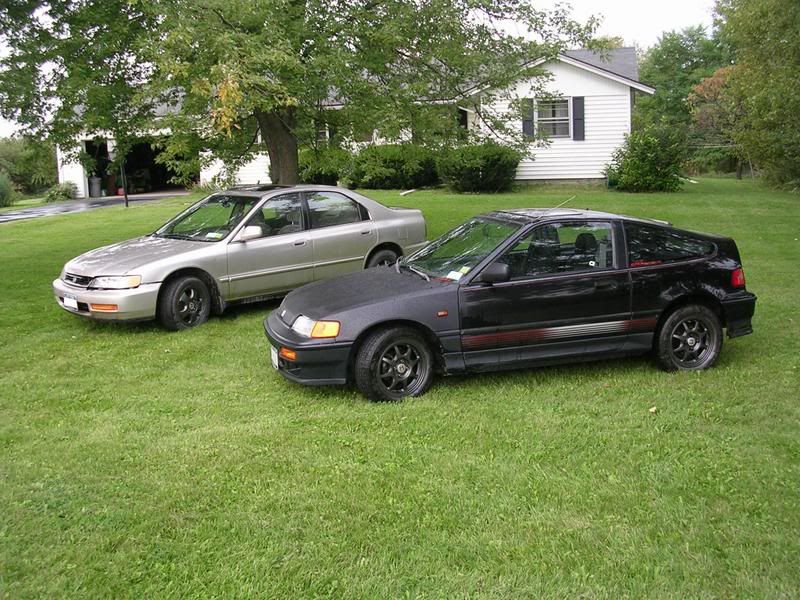 [*Extras]:
-OEM Crx black floor mats
-88/89 EDM w/ rear fog light
-90/91 EDM w/rear fog light
-90/91 1.6i-16 (ZC) OEM clear corner lights