Discussion Starter
·
#1
·
Since alot of us probably hava camera phones, Im sure we all snap pics of whatever catches our eye. I finally dumped all the pics off my phone today and picked out the ones that might interest you guys.
My phone is a Kyocera Slider remix KX5 with a 1.3 megapixel camera.
This is my 91 Si before it got wrecked. I was doing 30mph, speedo went nuts making all kinds of noise before it finally broke from pegging all morning on the way to work. ( No it wasnt the cable, i checked it :lol: )
A minivan with Eibach and 5zigen stickers all over it :lol:
My 88si at a Jack in the Box parking lot on the SC/NC border the night I bought it.
The 91 from last summer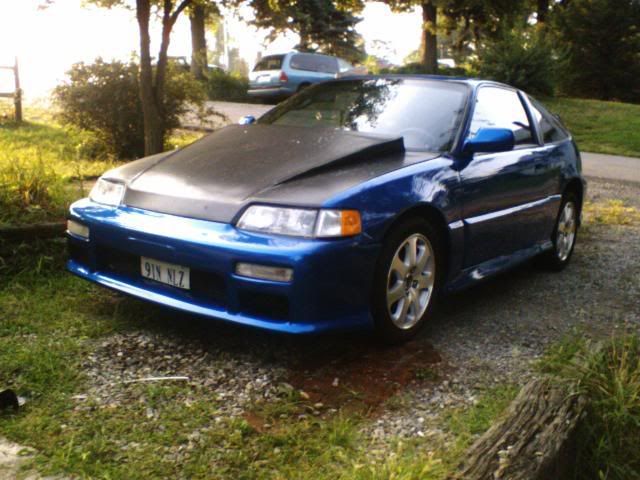 A Ferrari 308 that was on a tow truck today
Misc CRX's Ive stalked...err seen
A reflection of my CRX