Discussion Starter
·
#1
·
As some of you may know, the Sanden TR70 is notoriously unreliable. I have been through about 5-6 AC jobs in the past few years on my 89 hatch due to repeated failures/issues with the TR70, all with R12. It has been an ongoing hassle with my car to have adequate AC. If any of you live in hot climates and have converted your CRX's to R134 you likely know how bad an R134 conversion sucks in these cars - especially at idle without a parallel flow condenser and the weak TR70. My brother and I have been on a mission for years now to get good AC systems in these cars. I even own a 50 pound R12 cylinder SPECIFICALLY just to maintain my EF AC system for as long as possible.
So I got this idea from user JMZ400 on H-T.com if any of you have seen that thread there. My brother and I finished this over the past two days on his CRX D15B2. His system now includes a new evaporator, new expansion valve, new drier, new parallel flow condenser, and new (aftermarket) Sanden TRS090 compressor. We made the custom AC hoses/lines ourselves using a factory EG Civic suction side compressor fitting, and the discharge side compressor fitting is from a 1997 CRV. Kudos to JMZ400 on this whole idea.
My brother's CRX was originally a Matsu****a equipped car. We used an aluminum EG VX compressor bracket (cut off the torque mount) along with a stock EF Matsu****a idler pulley. We used the factory EG compressor bracket bolts as well as factory EG compressor bolts. We suspect the stock Sanden idler pulley is identical and would also work but didn't care to test that out. The stock belt would not fit so we had to use a 32" belt.
We went to a fabric store and bought some foam to really seal up around the condenser, and then painted it black because who wants green foam showing through?
Onto the pics: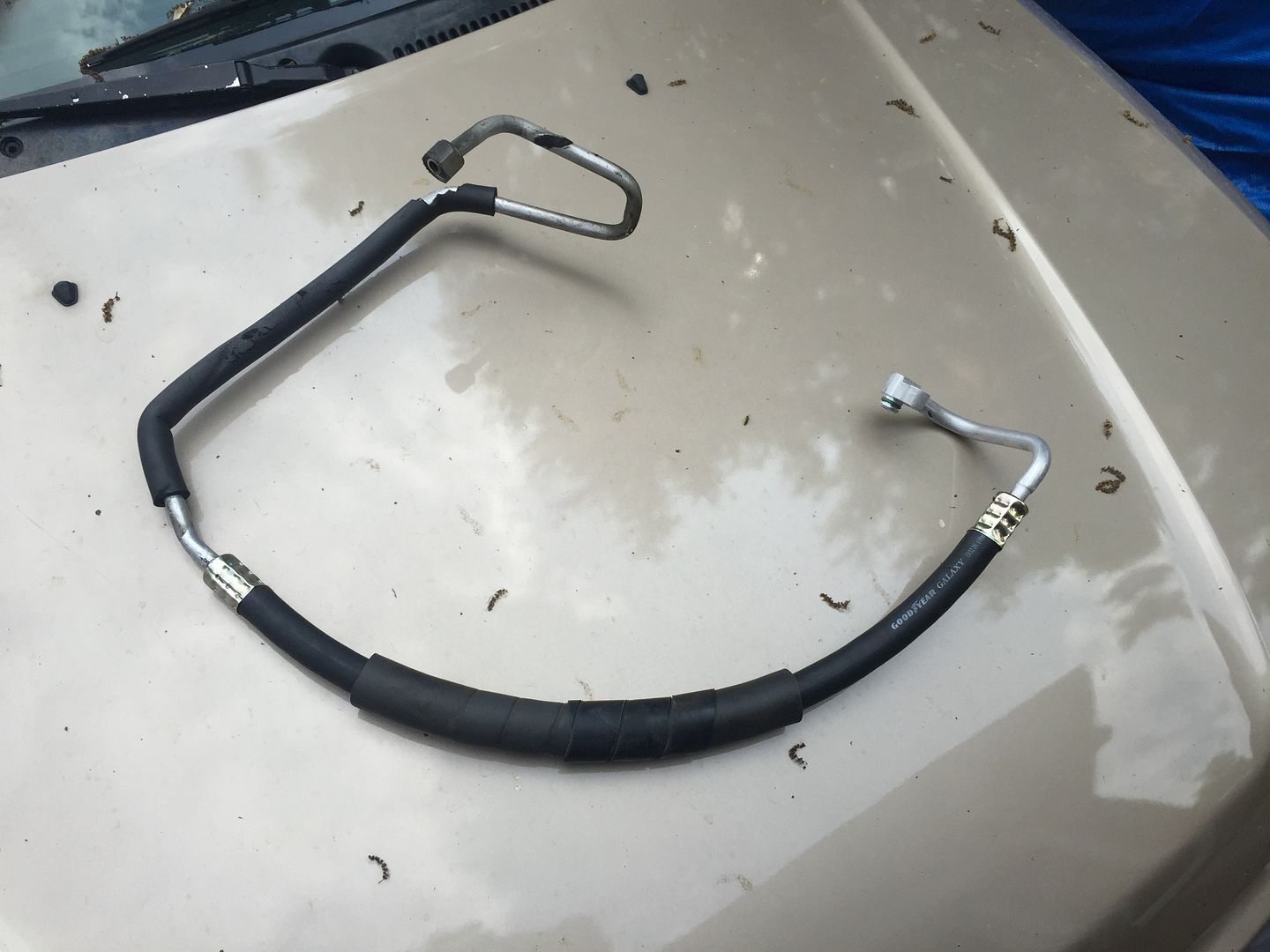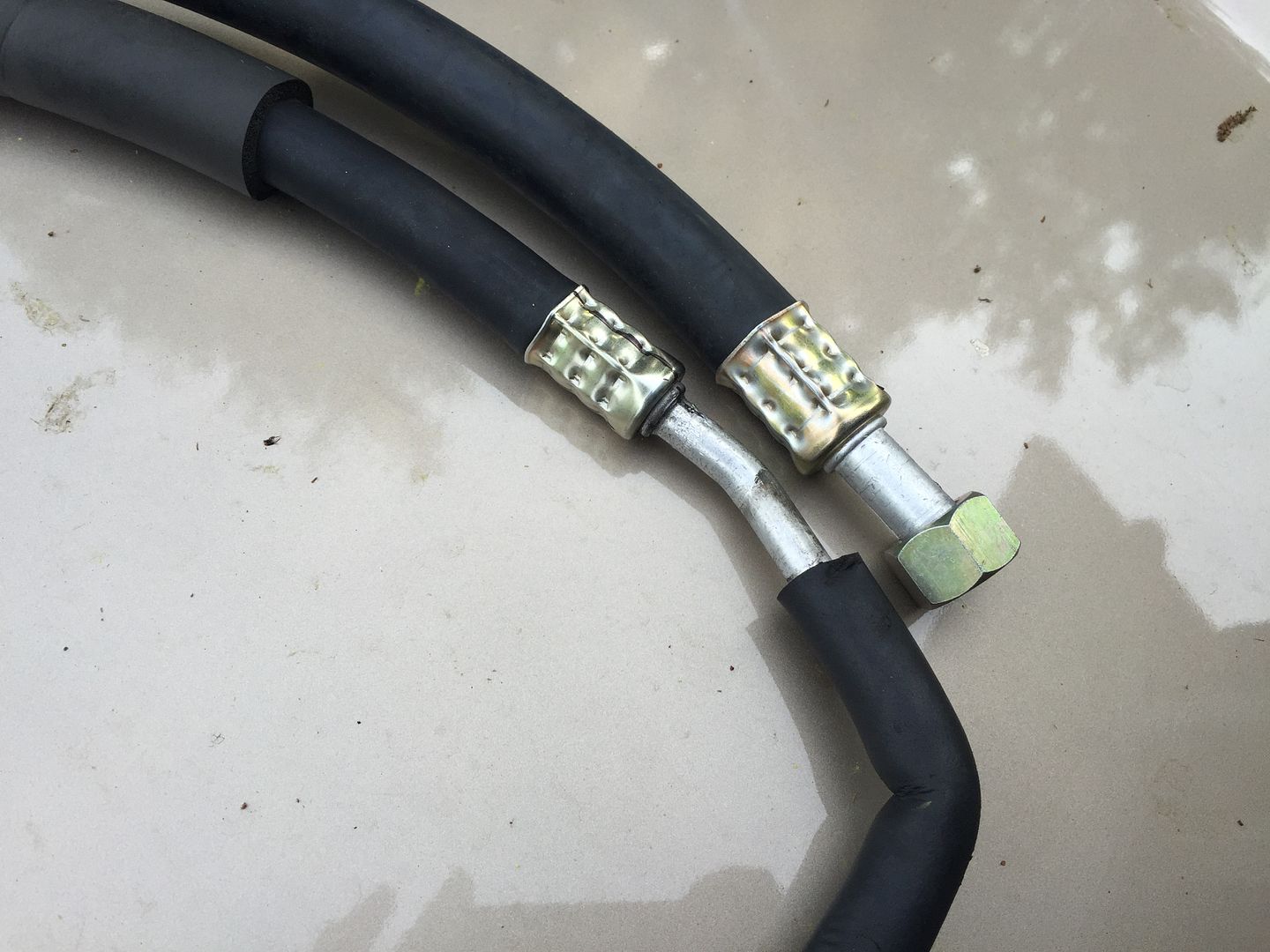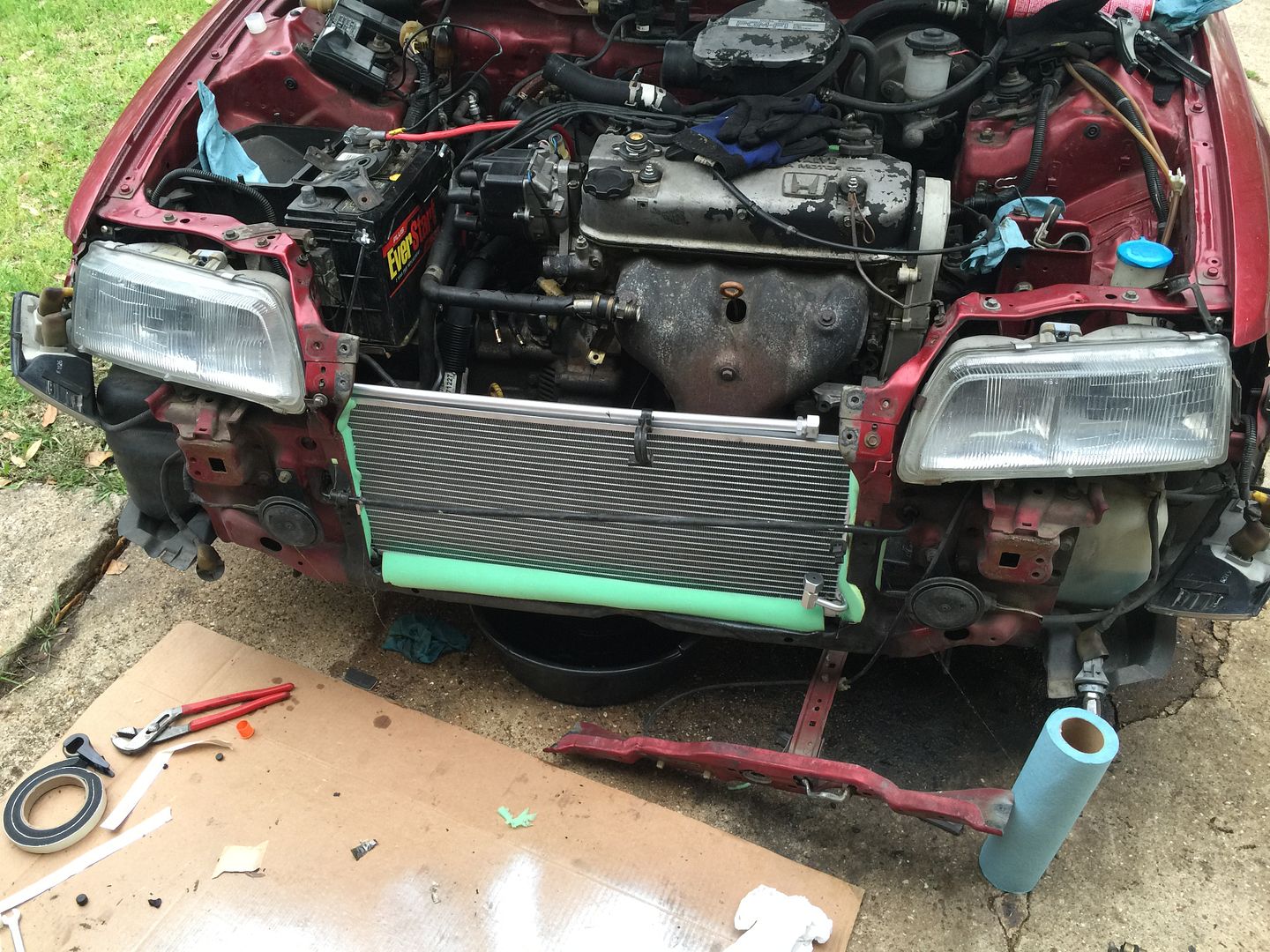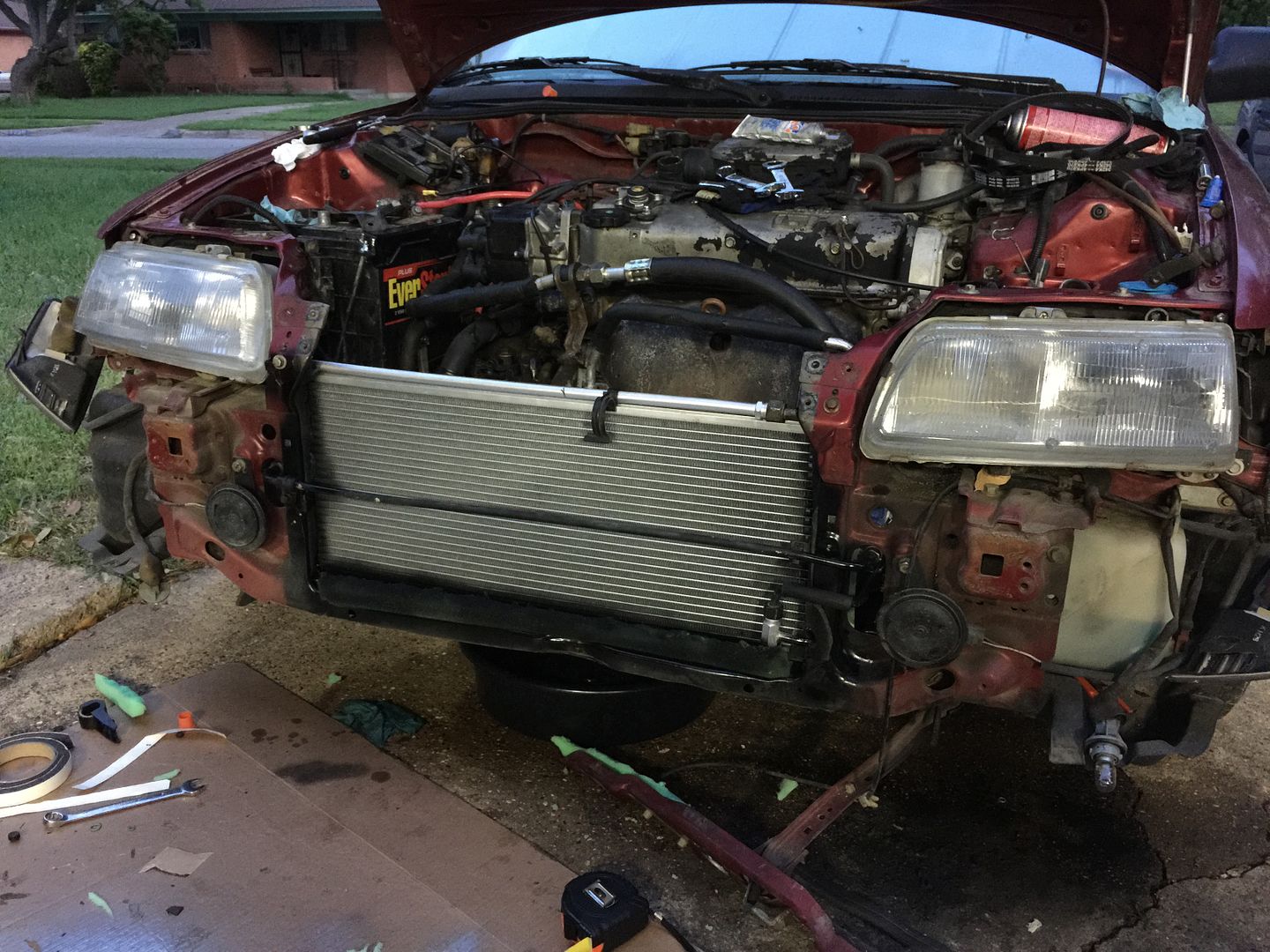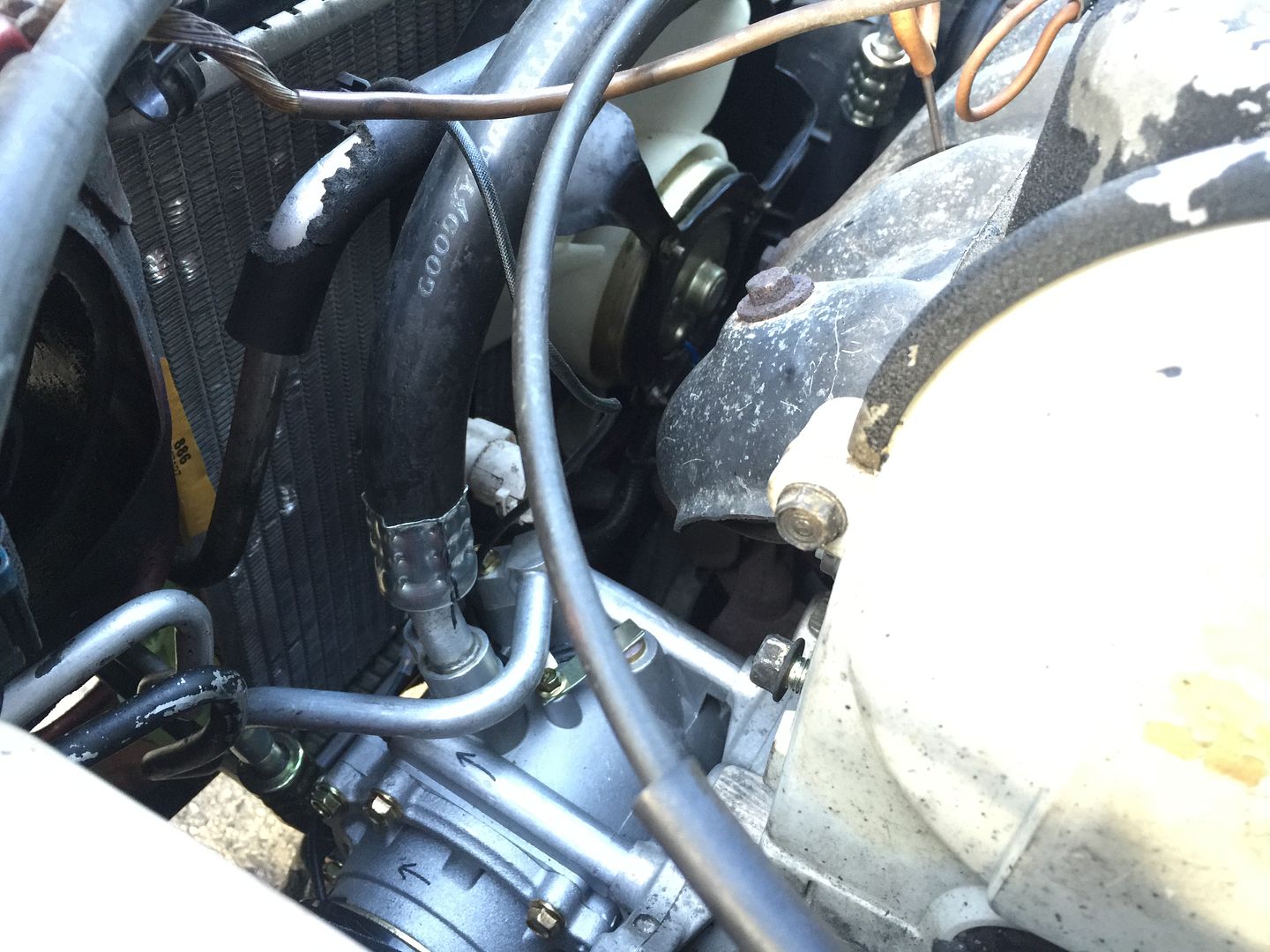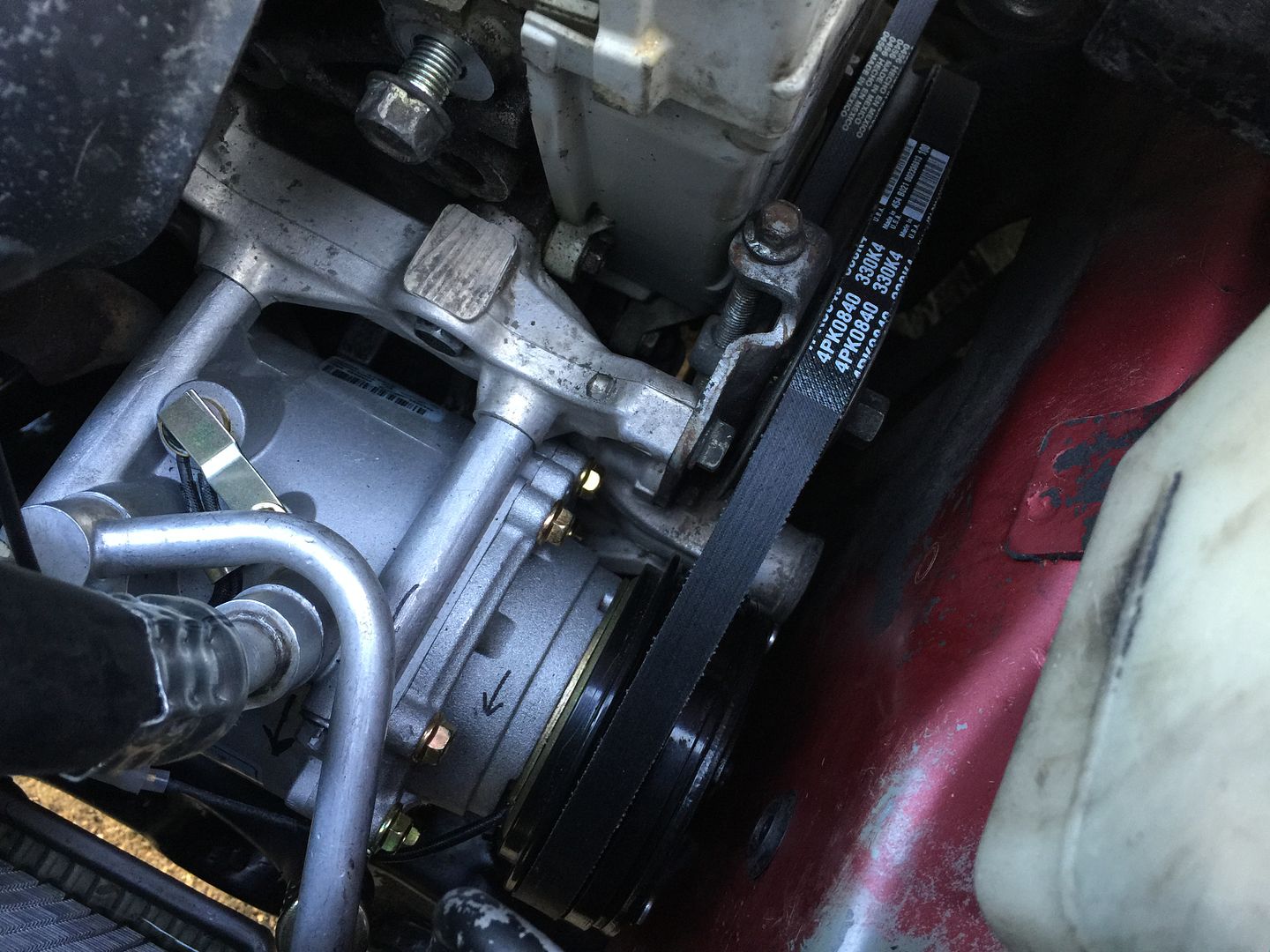 Now - it was only about 70 degrees outside when we finished his car, so we're unable to get a true how-does-it-perform-in-the-middle-of-the-summer test. However, I just re-did my entire AC system in my own EF. I stayed R12 with the notoriously unreliable Sanden TR70.
So how about this for a comparison, my new OEM spec R12 sytem, at idle: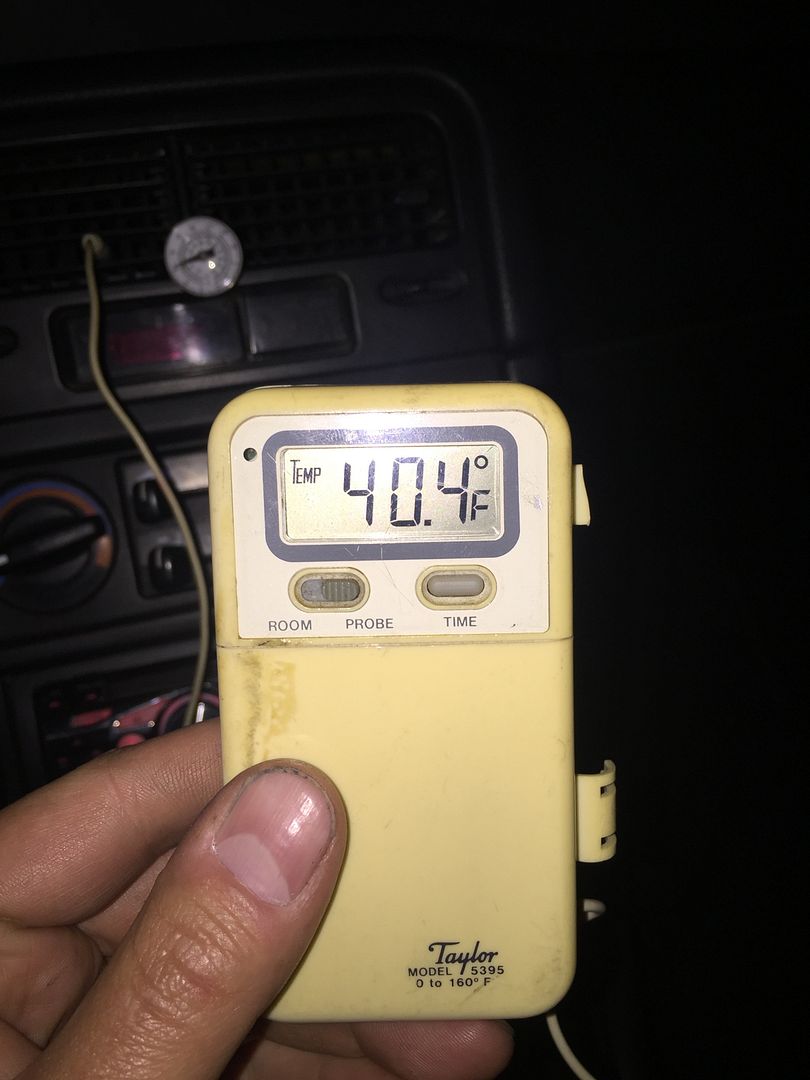 His CRX with the JMZ400 custom system and R134, at idle: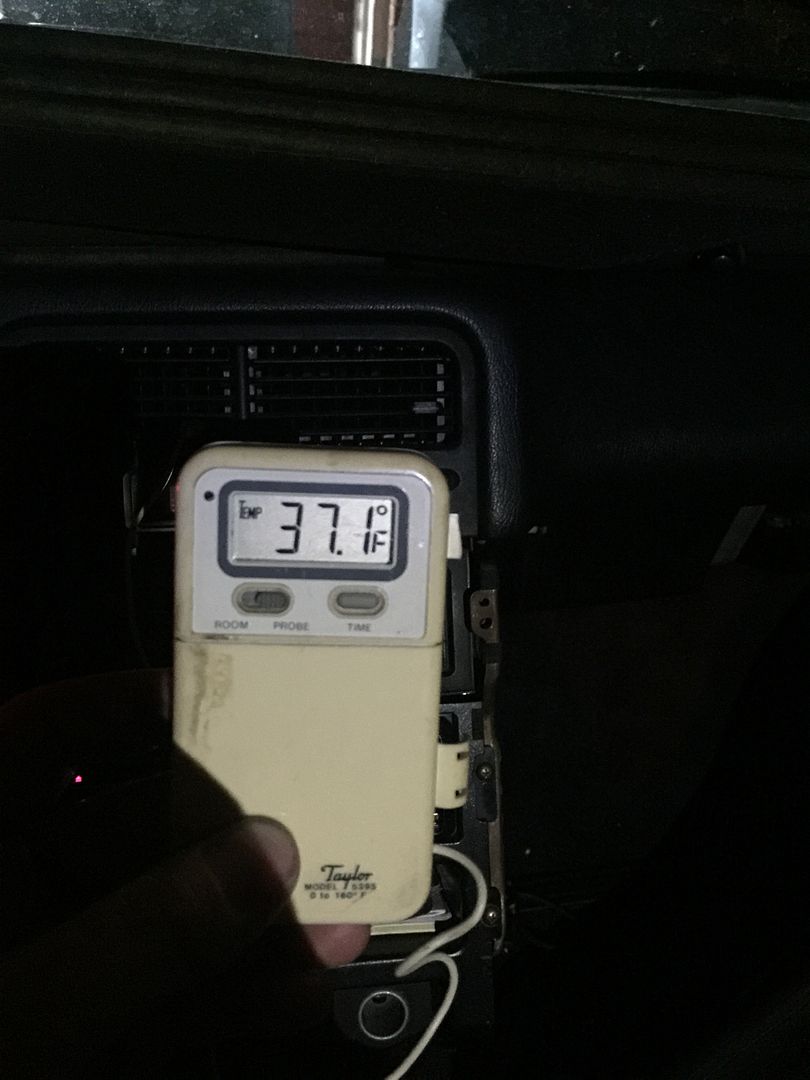 Very promising so far. Again this is a direct factory spec R12 car directly compared to this new hybrid R134 system, literally both sitting in the same driveway at the same time. It's supposed to get into the 80's next week so I will report back with performance updates. Even if this "only" operates on par with a factory R12 system that is still an upgrade just from the simple fact of getting away from the awful TR70.