Discussion Starter
·
#1
·
i'd like to just show everyone the difference between rear lower control arms from EF, EG and DC models. Nothing new or different than what we've been saying, but im hoping pics make it easier for people to understand and remember so we dont have to repeat the same info.
HIGHLIGHTS:
-EF, EG and DC arms have the SAME geometry between bushings.
-DA arms have the SHOCK bushing more inboard.
-DC and DA arms have stiffer looking bushings and stronger shape.
-EF and EG arms are very similar, pretty much identical.
-DA arms are NOT longer.
-88 control arms have the same geometry as 89+ cast arms. Shock bolt location is not comparable, its basically still in line and identical motion ratio.
-EK arms are completely different. (not pictured, maybe some other time)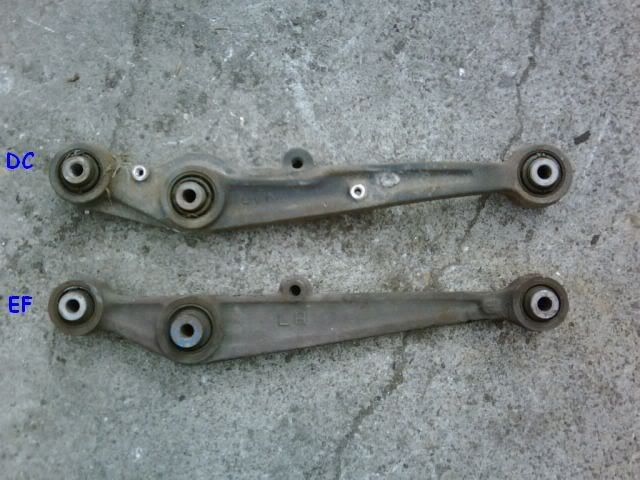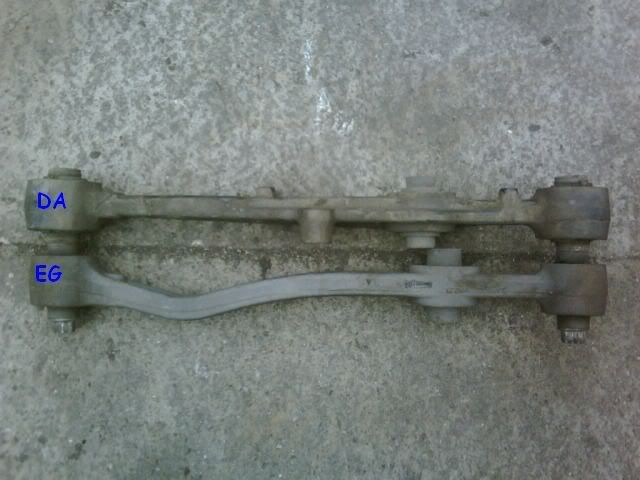 Mismatch
88 arm comparison to 89+. (should be same as ITR)
Lastly, as a side note:
its a little more obvious when you see it up close, the bushing was clearly stretched in a circular direction because it was not zero'd out.