Discussion Starter
·
#1
·
How to: BB6 cluster into CR-X
What: Installing the gauge cluster out of the 97-01 Honda Prelude into a CR-X
Tools and Materials: Phillips screw driver, 10mm socket, good wire strippers, electrical tape, heat shrink, solder and soldering iron. Most of all patients Cause it can get tight in there. I did mine with the dash harness out of the car.
Step 1. (Assuming you've removed your old cluster already) There's minimal shaving of the dash needed (like a 1/8th of an inch probably less) to get it sit perfectly like the EF cluster does. I used a dremel not shown here.
drivers side trimming
passenger side trimming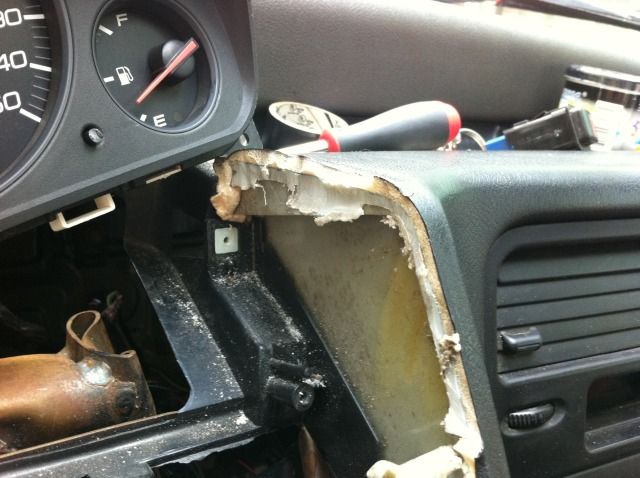 Step 2. You have to remove these metal brackets to get the cluster to sit flush (not my pic borrowed from the 99 SI cluster thread)
Step 3. Now comes the fun part the wiring. Since nobodies done this before or at least documented a step-by-step how to.
Here's your CR-X wiring and what wire does what
90-91
E6 is you door open warning light
88-89
C12 is you door open warning light
Now for the prelude wiring
ignore the D plug and pins A9, A11 C5, C6, C12. And for some reason i didn't have A10 or C9 but my gauge cluster pig tails are from the jdm prelude type s so that could be why.
Also remove the bulbs from the srs and Abs light cause they'll stay on and its a little annoying
Since I'm a nice guy here's the wiring done for the 90-91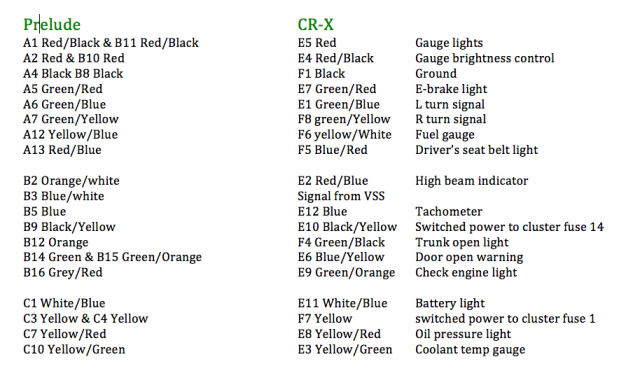 wiring for the 88-89 guys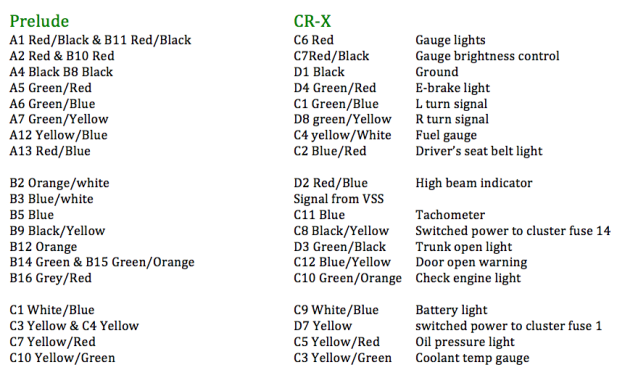 Step 4. cable To electronic Vehicle Speed Sensor
since I never had a cable vss to begin with so I also borrowed this from the Si cluster swap thread
Step 5. Wiring the vss
Now for wiring the electronic Vehicle Speed Sensor is the same as below except instead of pin b6 the signal wire goes to pin B3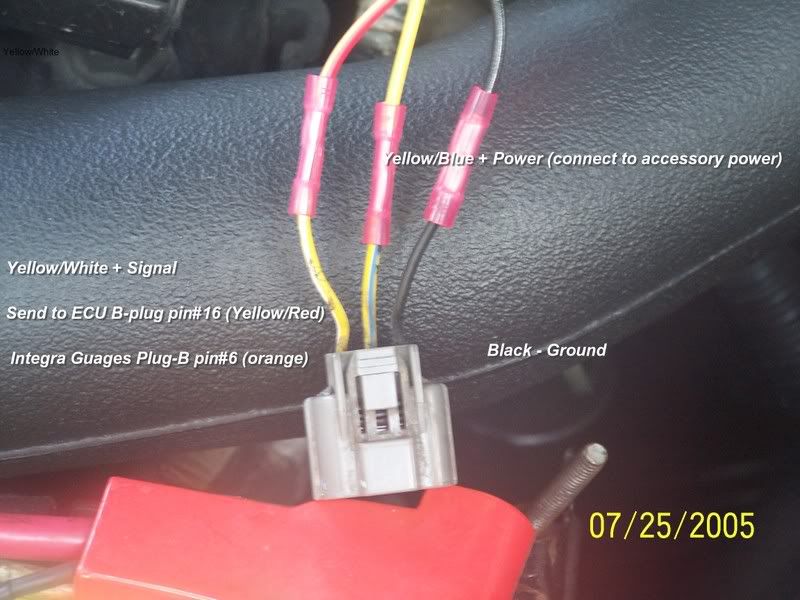 First off I believe it looks better than the gsr and civic si clusters and it fits better without cutting off part of the temp and fuel gauge. It's also the same shape as the 90-91 cluster hood so it sits in like it was meant to be. For the most part it's pretty straight forward. Most of the wires it's just matching them up.
Finished pictures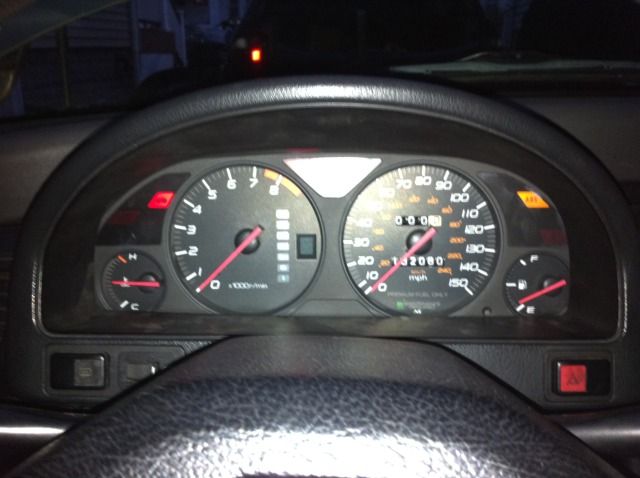 Hard to see but the gauge lights are on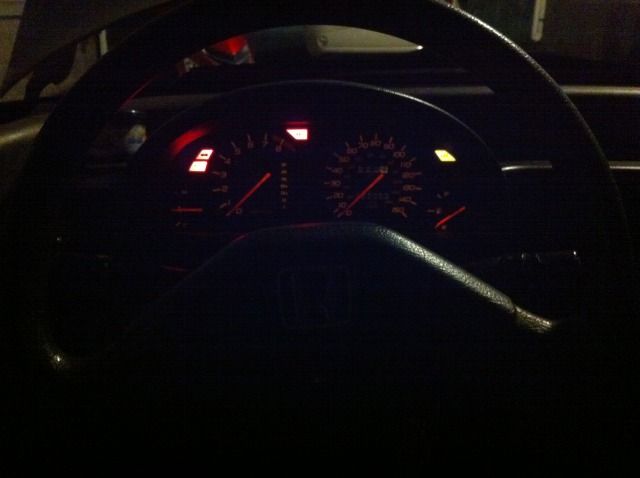 and again ignore to auto cluster I'll be putting the manual cluster in sometime this week