Discussion Starter
·
#1
·
Tell me what yall think. Keeps the brake from being lowered.
I've had this in mind for a while now, made the first one with a huge bolt and a pad lock through the bolt... then I saw this trailer hitch lock at AutoZone and thought it was perfect, and way less bulky.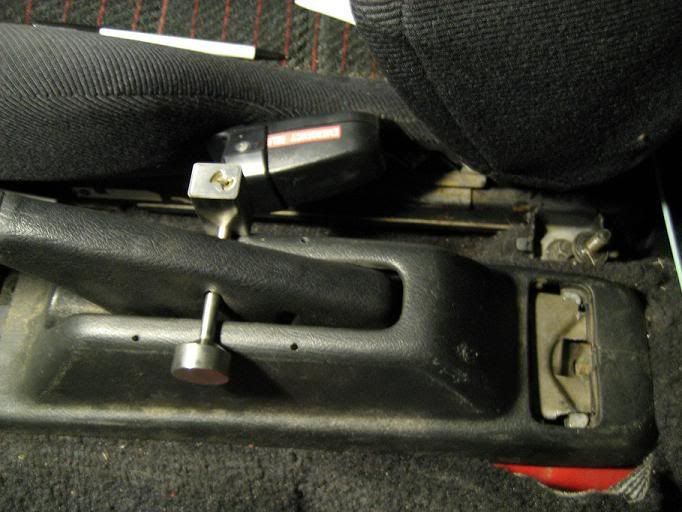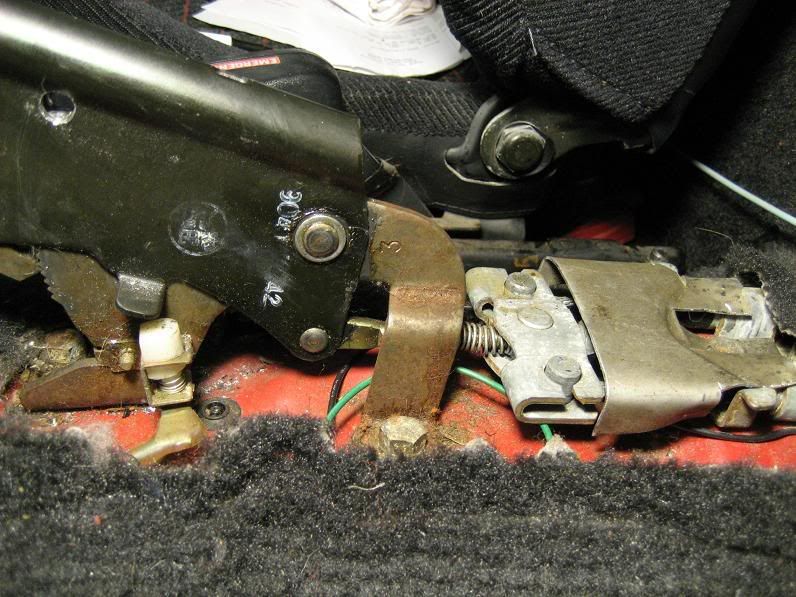 It's not just sitting on the plastic part to keep it there, the hole passes right above the part with the teeth and bolts the hole thing to the floor. You can see it in the second pic a little through the hole.
The metal over the cables is to
deter
someone from easily cutting the cables and defeating the lock.
I'm sure it can be gotten past but I'm sure it will help some, anything to deter.... My cousin's car might still be with us if I had though of this sooner.
Only problem I see is when the rear brakes get out of adjustment, the hole wont be right above the stop part. At least I have drums and they're easy to adjust.