Discussion Starter
·
#1
·
Hey guys, should have joined this forum a long time ago.. Here's some pics and specs of my CRX.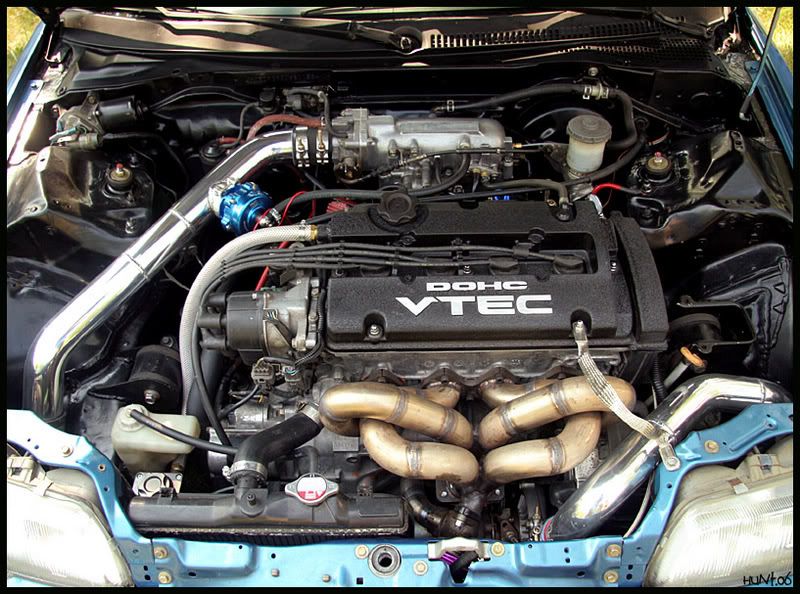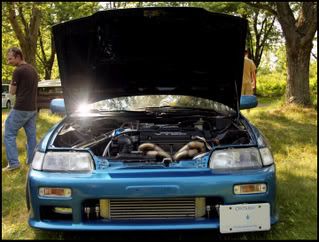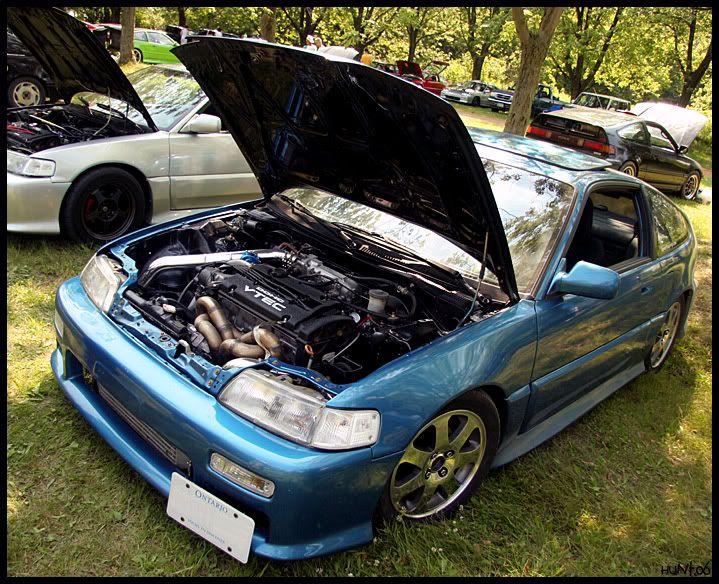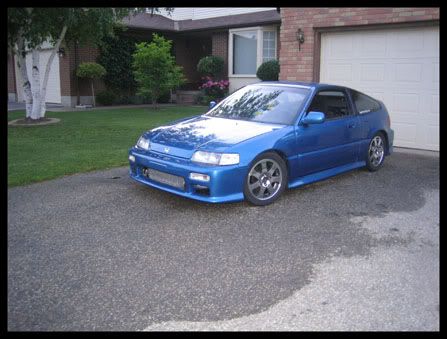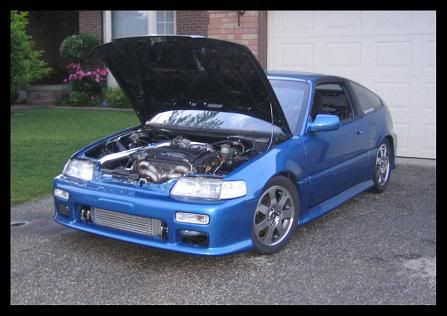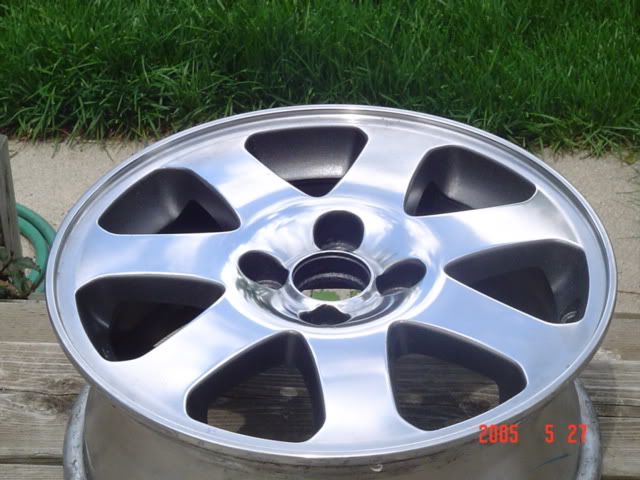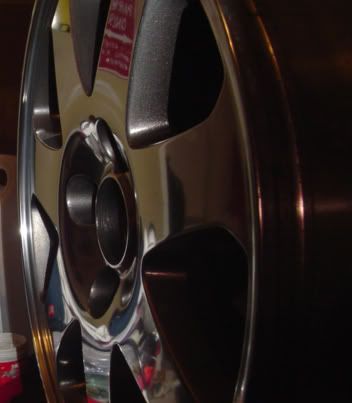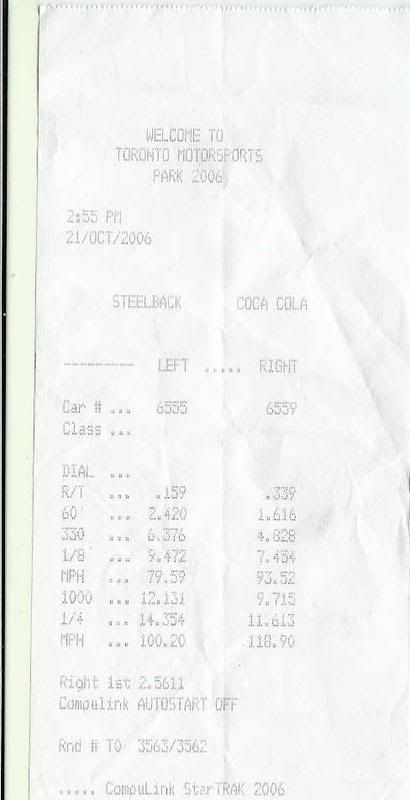 Too much torque?
Setup:

Car: 1988 Honda CRX Si (~2300lbs w/ driver in street trim)
-"skunkworks" coilovers
-ES bushings all the way around
-Custom adjustable radius rods (stop calling them "traction bars" )
-Polished Si(R) wheels
-Urathane WW kit, fiberglass front (and eventually rear) bumpers

Engine: H22A
- New oil pan gasket
- PTE 780cc injectors
-IAB removed
-EGR removed
Management:
- CromePro/P28
- PLX R-500
- Moates.net chip burner
Turbo: T3/T4 57trim .63
-Tial 38mm Wastegate and Tial BOV
-?Revhard? IC
- custom alum. Ic pipes fit and cut by me.. 2.25 to 2.5 to IC, 2.5 to TB from IC.
- custom 304L "EL" manifold fit, cut and tacked by me.
Tranny: JDM LSD M24B
-ACT prolite flywheel
-ACT 6 puck clutch disk
-ACT Xtreme pressure plate

These are the first 2 runs (on slicks) ever with the new setup.. my first time on slicks in YEARS. the car has so much more potential that it makes me sick. I went to the track by myself with no spare parts and really light on tools just to tune the car with some 3rd and 4th gear pulls. After some sights, sounds and smells, decided to add a bit of fuel (because it was running a tad lean) and to see what she had.. I still have ~80lbs of weight reduction if I want and a boost controller to install.

Runs were done exactly how I drive the car around town + slicks. VX rear rims and lighweight hatch and some other top secret weight reduction mods stayed at home. I've been telling eveyrone that the car seems really fast.. When I pegged the speedo at the end of the track I knew I was going to get some kickass slips. The violant launches helped too. lol
Before the transformation.