Discussion Starter
·
#1
·
Maybe black_krix_si isn't the only one whose gonna be changing they're name...
As some of you know, I've been car-less since mid-December, when my '90 Si blew it's transmission. Being a broke college student, its been sitting on jackstands in my driveway ever since. Well, luck finally struck...I got a free car!
Thats right, I had to drive all the way up to Maryland to get it, but it was well worth it. Its a fully stock 1990 DX with about 185,000 and all service records. The body is pretty banged up, with both front fenders slightly damaged from hit-and-runs, and small rust spots in various places. The paint is also pretty bad on all of the horizontal surfaces. The interior is so-so; some pieces (vents, storage compartment, dash) are almost mint, while other pieces (seats, cargo cover, center console, door panels) look like they've been run over by a train. The engine and transmission, however, are a whole different story. They are in near perfect condition, even with a 185K. This thing feels like it pulls harder than my Si!
An interesting note: this car has
never
seen a radio in its life. Note the stock Honda "radio block-off plate".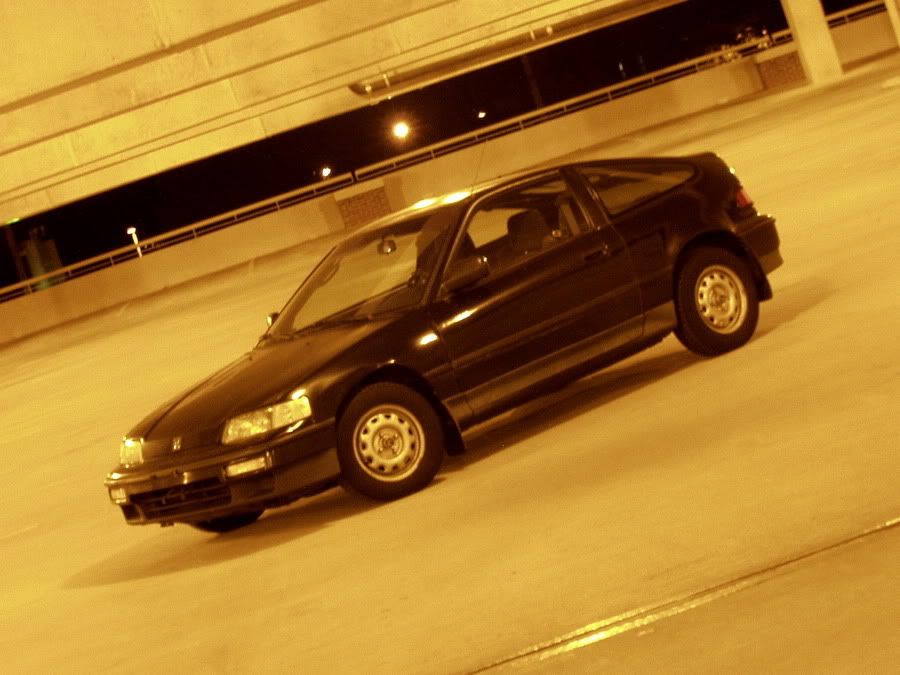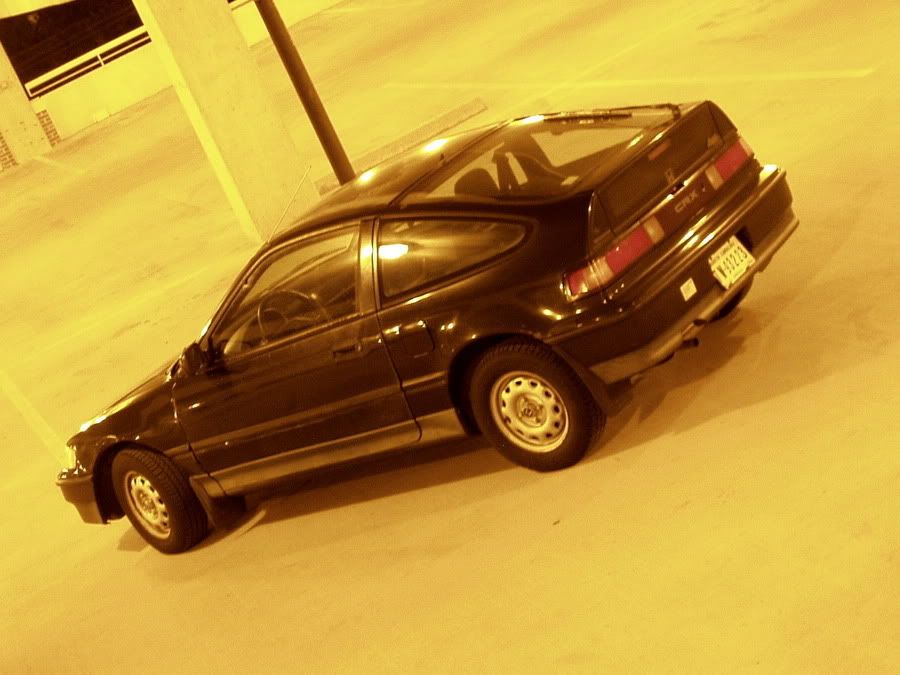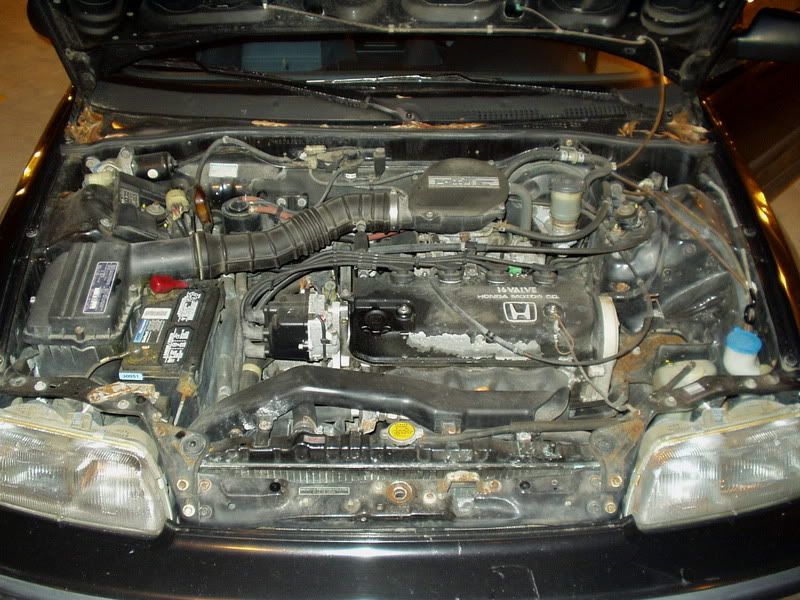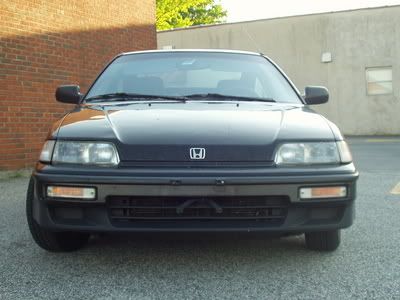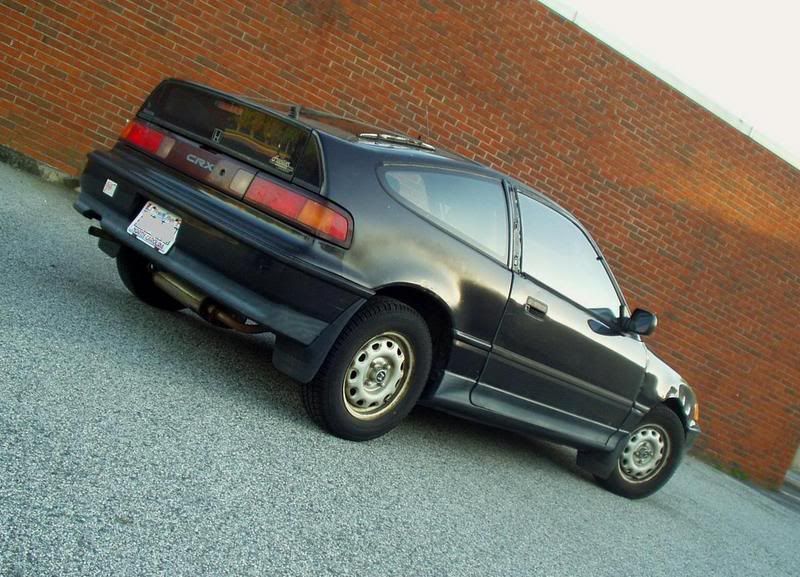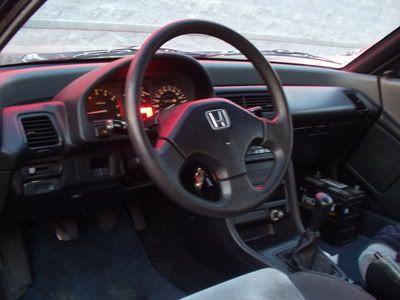 Sorry about some of the blurry pictures, my camera doesn't handle low-light situations very well.
Hey Tom, I think you said that you had a few more of the CRXCommunity.com decals left... want to send two more of them my way?
I want to post pics of my car on the Resource, but I think I'm gonna wait till I get the decals on her. Ain't nuthin' wrong with a little bit of subtle pluggin'!