Discussion Starter
·
#1
·
Seems to be the pattern that members here who drop out for a while then come back either have good news or bad news to report. Well, I have both. Good news is I don't have any broken bones and probably just a little brain hemorrhaging. Bad news is, well I'm sure it was the first thing to catch your eye.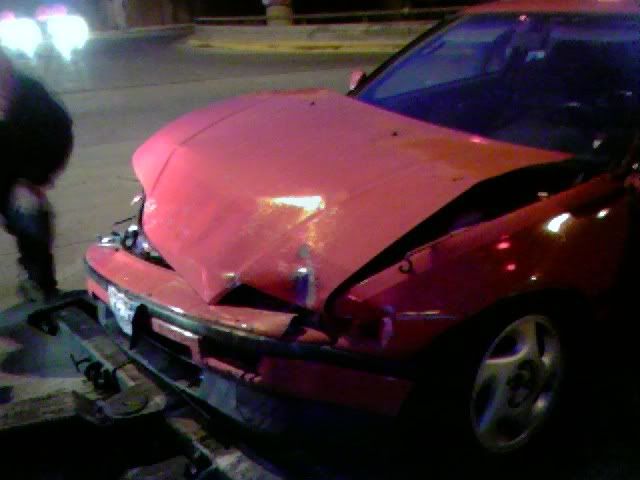 Going bowhunting early this morning(that's why I haven't been around), I hit one of those intersections where there are two streets running almost side by side and one light is red while the other is green. I was fixated on the second green light and my brain completely dismissed the immediate red. It was still dark out and I t-boned one car sending it into another at 40mph. So much for my 6 year crystal clear driving record.
Oh, that was also my last of 3 CRXs too. And it was the rust free, bondo free, brought back to life from a rolling shell after chop shop theft recovery, blood sweat and tears 90 si to boot. Right now I feel like a loved one has passed away.
CRXless in Milwaukee,
Heu