Discussion Starter
·
#1
·
From what little I've heard they are allowing people in mon,tue, and wed but they want everyone to leave again thurs. so that the elec people can do their job faster. one neighbor said they want all of us out but that just isn't practical. I've been here the whole time, why should I leave now.
I now have a generator, a window unit, some extra gas and plenty of food with more still coming. I don't need anything from the city, why should I leave and spend money that I don't really have to live somewhere else?
Anyone got good advice on the steps to get flooded cars back in order?
I've pulled the seats and carpet out of this one and sprayed carb cleaner in any connectors I've seen the green corrosion. It seems to be running ok so far with a little sutter some times.
Found out the ecu on the Y-40 got eaten also, (my P-28 that was in the black crx is now garbage too, along with my obd-1 adpt harness).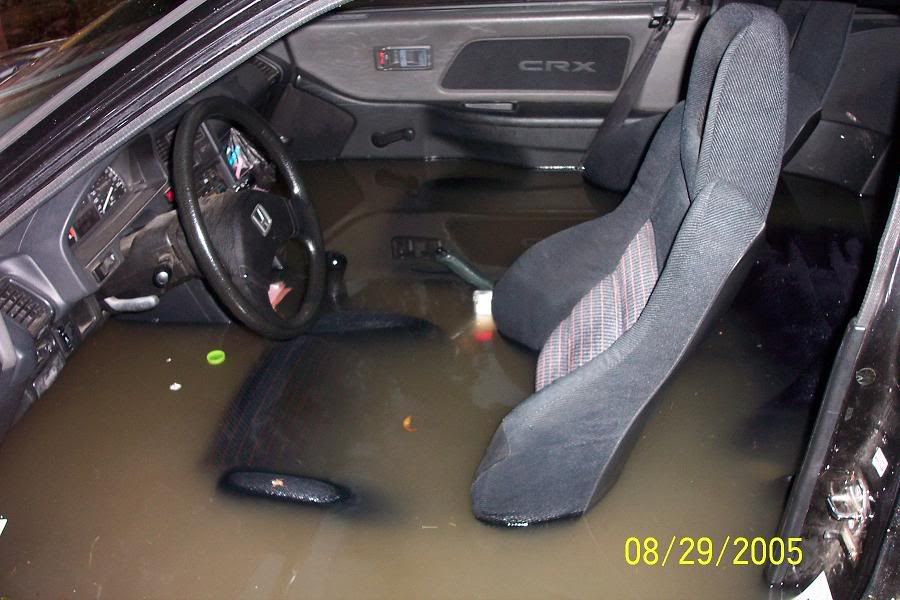 I think my brains been affected, I'm not really stressing out much over all this, but I'm having trouble keeping my thoughts straight and remembering stuff. :roll:
till next time.....