Discussion Starter
·
#1
·
OK... Since there has been a lot of question about how to swap
the EG (92-95 civic) climate control into the CRX, I did a lot
of reading here, honda-tech, and other sites and actually started
this swap on El Chapulin. So, what I made was a plug-&-play harness,
using the plugs from the broken climate control and the new one.
Tomorrow, I will be installing the EG control into the center console,
so stand fast on that par of the process....
Here is how I Started:
1. Find your unit with the complete harness or at least the green plugs.
2. Identify your cables (I have them in a getto diagram so it will be
easy for you'all)
3. and get ready to have fun.
This is the unit I got and the wires from the rex.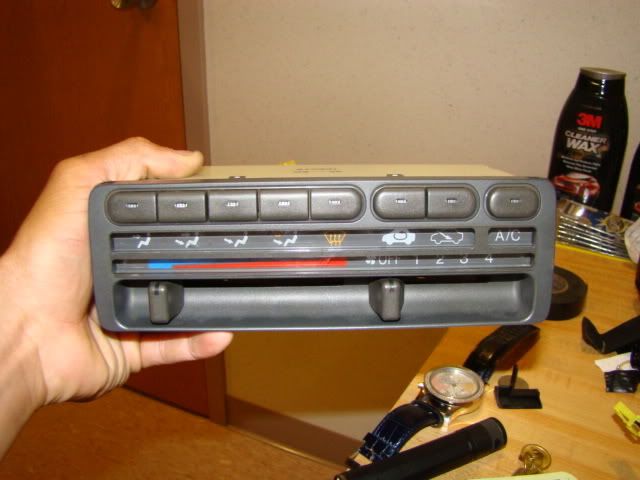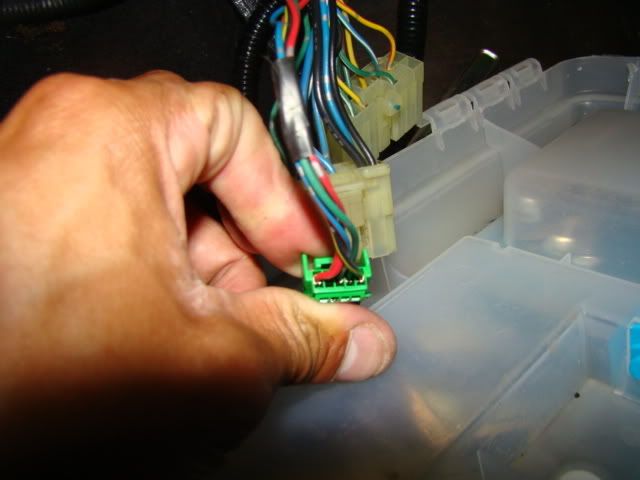 Tools needed:
1. Soldering tool
2. soldering wire
3. cross and flat tip screwdriver
4. pliers (just in case)
5. a blade of some kind will help too.
6. your new unit
7. your broken, not working or whatever the case might be old unit.
8. electrical tape or heat shrink (I recomend heat shrink,eventhough
I didnt use it)
9. a flashlight if its dark
10.gloves if you will be working with heat.
11.Butt plugs if you dont wanna be soldering.
As I mention in the last How-to I wrote,
SAFETY FIRST
.... watch your
hands if you decide to solder.
Here we go.... First, cut the green plug off the EG harness, making sure
you have enough cable to cut and move. I dentify each cable by color.
There is a cable that doesnt match the EG harness: a green/yellow stripes
and grey dots. That one goes with the green/white stripe cable from your
CRX harness. The rest are exactly the same.
Here is the EG harness stripped.
Next, disasemble the back part of your old unit so you can detatch the ports of that control. Either brake them, cut them or unsolder it. I broke it, since my climate control wasnt working anymore.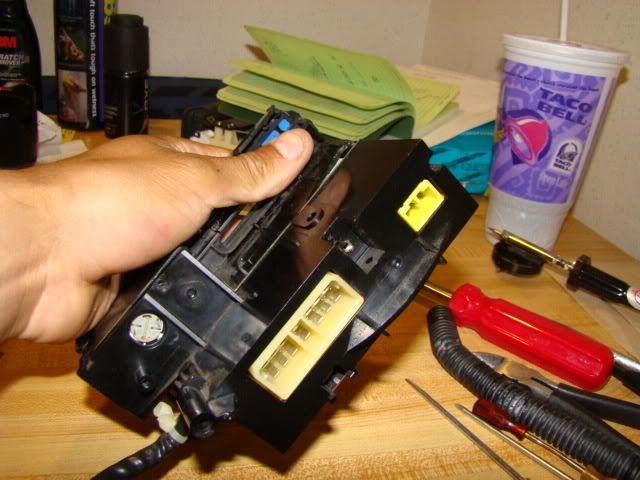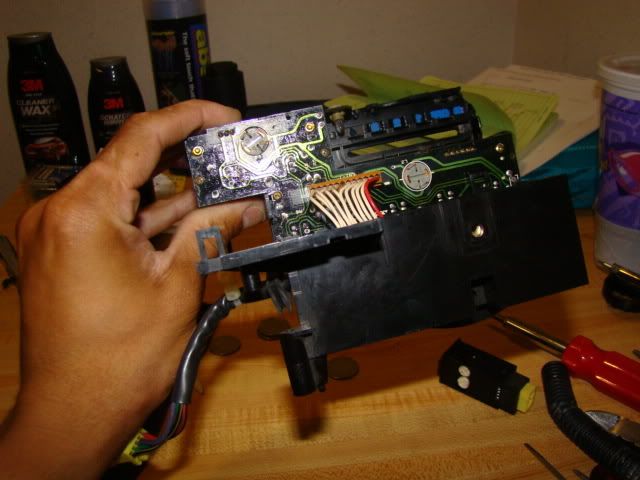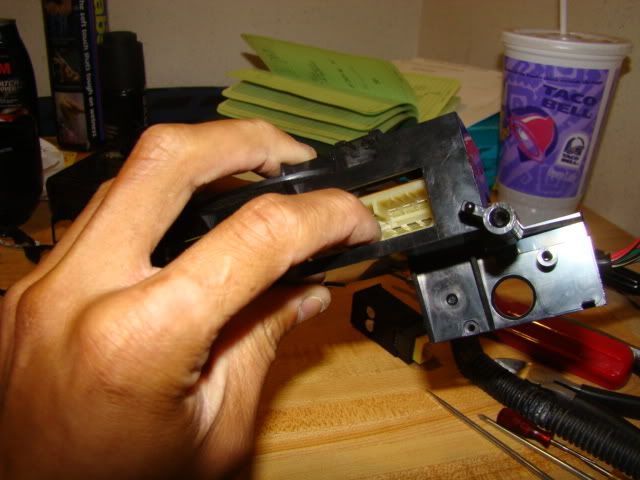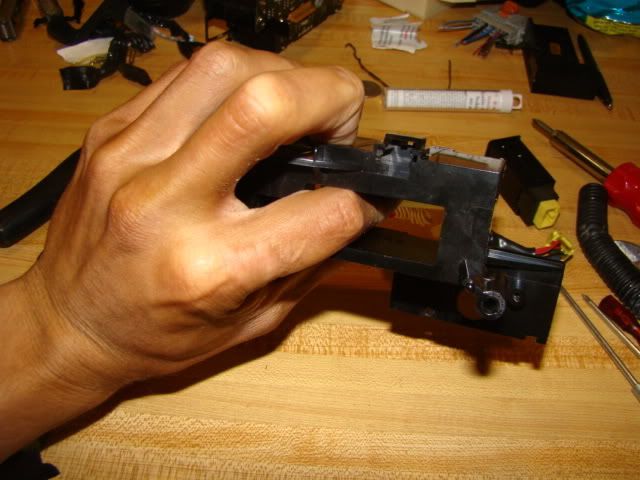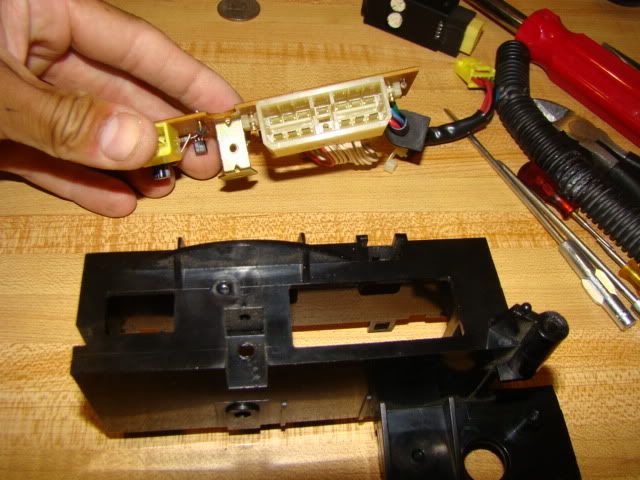 This are the plugs you will need to do the new harness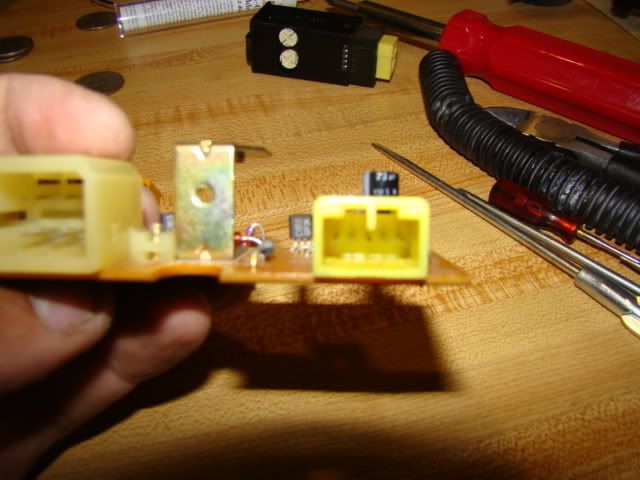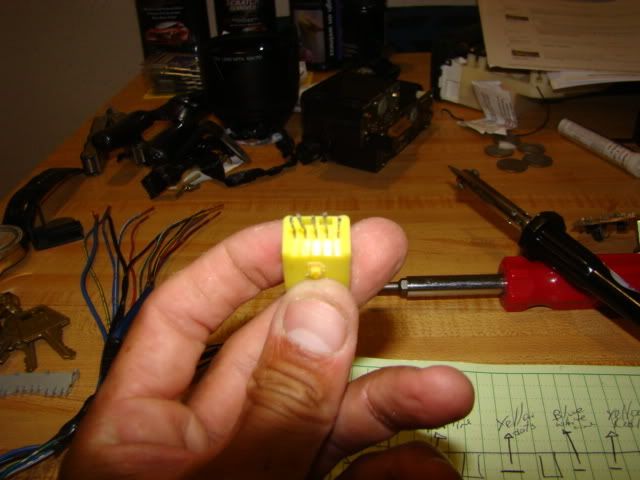 Since you have already identify your cables, its time to start the soldering process. If you decide to use plugs by all means do it.
Here is the getto diagram of the wiring. I will make a better one in a few and update this.
At the end, you should come up with something like this...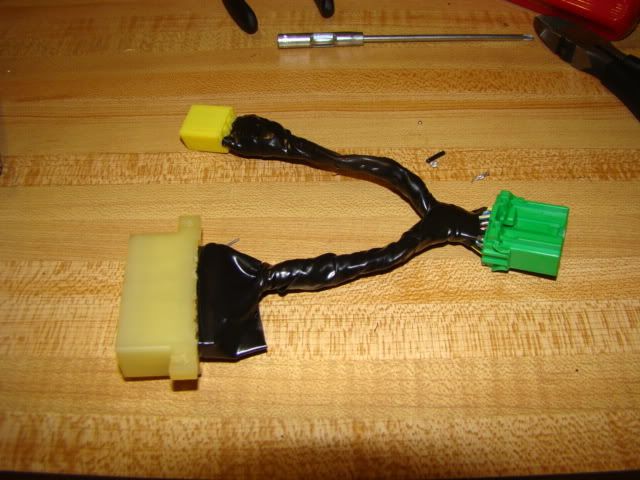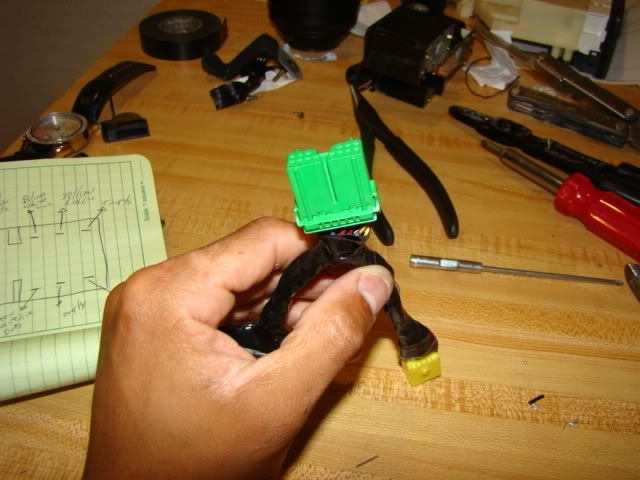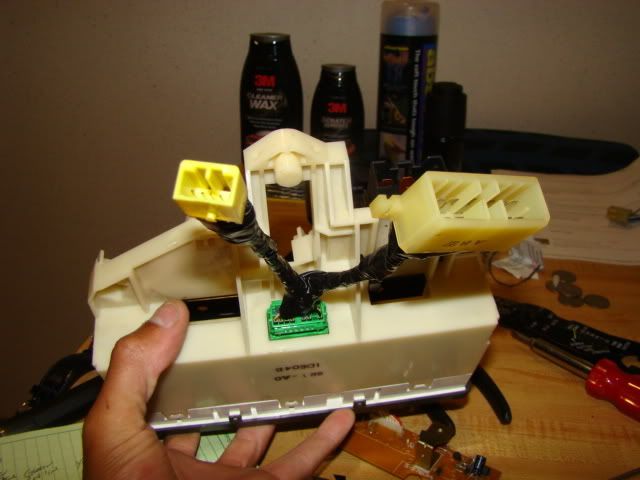 Now, I am gonna go test it, and take pics of how I am gonna mount the control into the REX....