Discussion Starter
·
#1
·
Tools needed:
Masking Tape
Drill & Drill Bit ( I used 1/4 inch but had to ream the hole a little bit still)
5 nuts to match the thread of the spoiler. Most 10mm nuts from a Honda will work.
First you need to remove the 3rd brake light cover by twisting this little knob
Then there are 4 clips or screws, 2 each side. Mine were gone so I dont remember which. Then there are 2 clips holding in on the back side.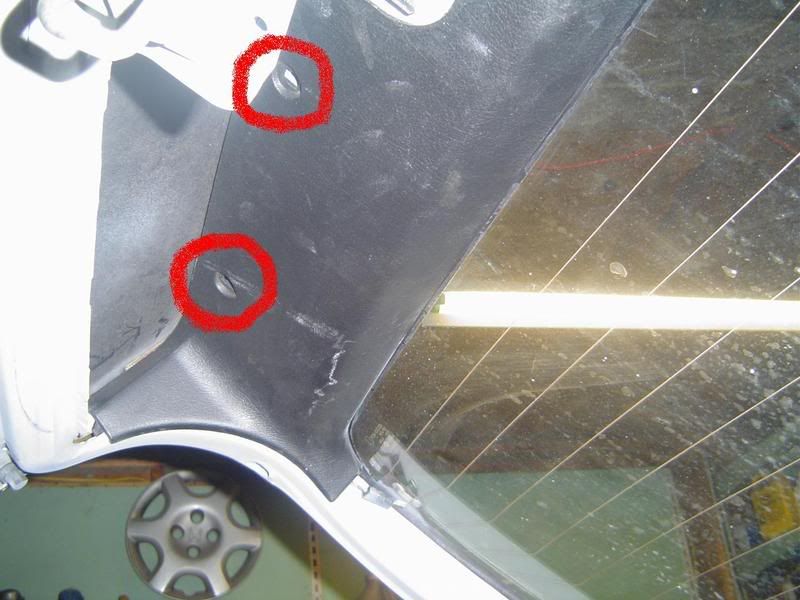 After you pull the plastic piece out put the hatch down. Sit the spoiler on the hatch to get an idea of where the screws will go. Take a few layers of masking tape over those areas.
Now sit the spoiler back on but dont apply pressure yet. Take a minute and center it up. Get the back of the spoiler even back here. (The spoiler is installed in this pic, Im just using it to show where to line up.)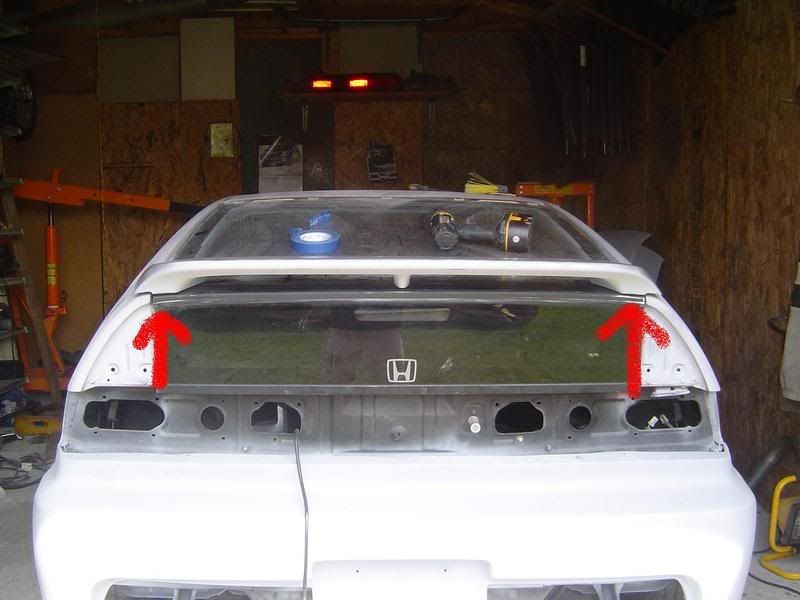 Rock the spoiler forward to check alignment here.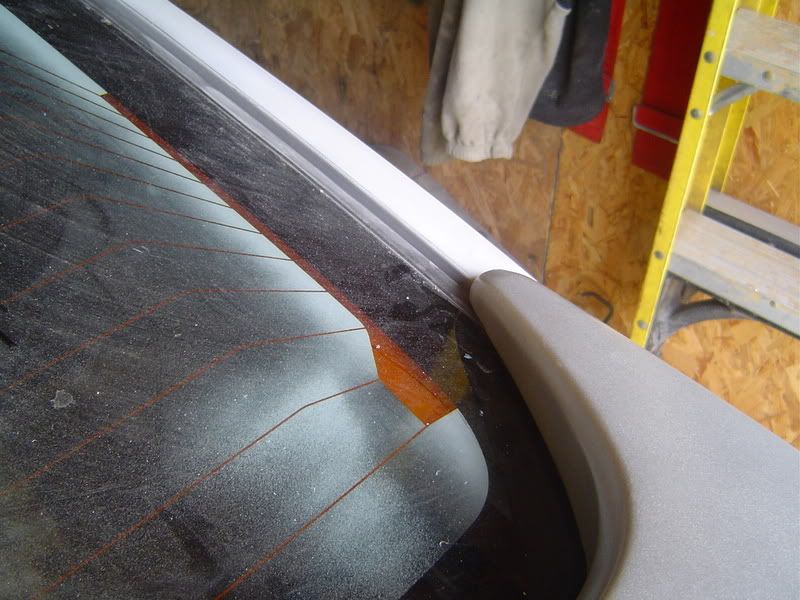 Go back several times. Once you are comfortable with your positioning press down to put a indentation in the tape.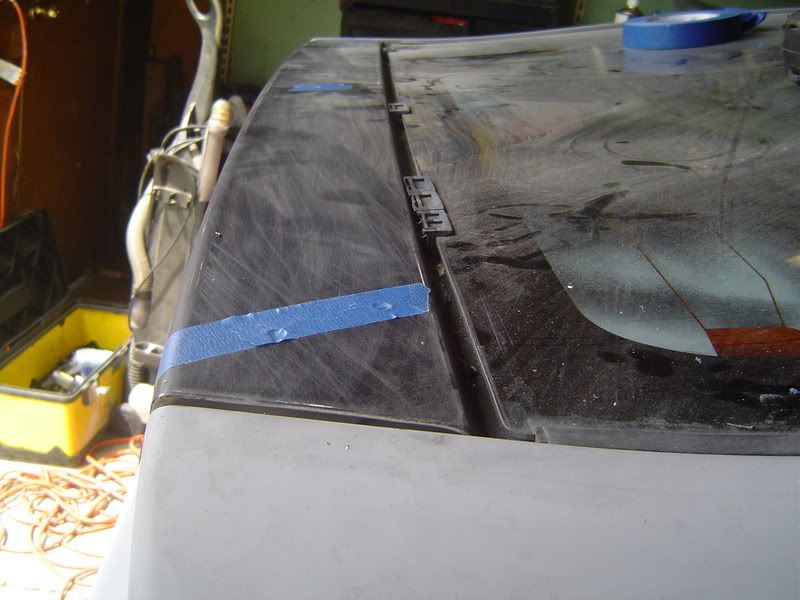 Pull out the drill and make your holes.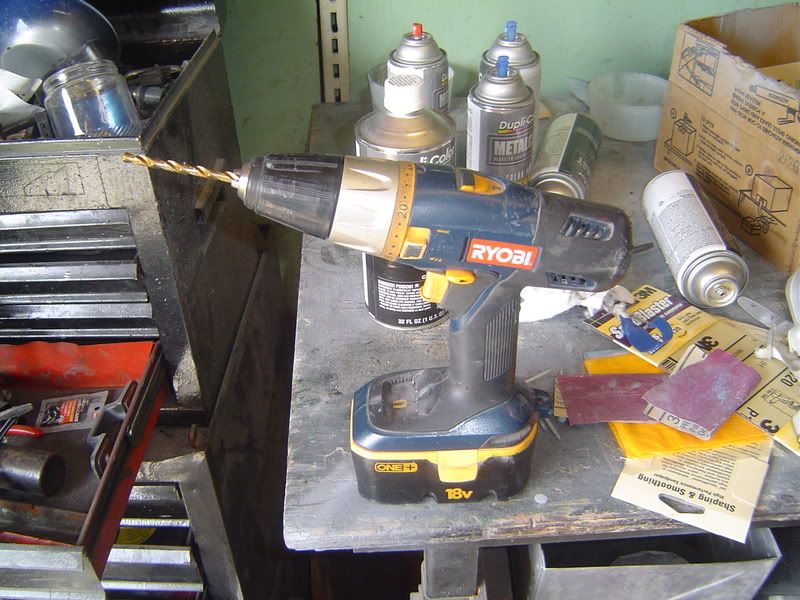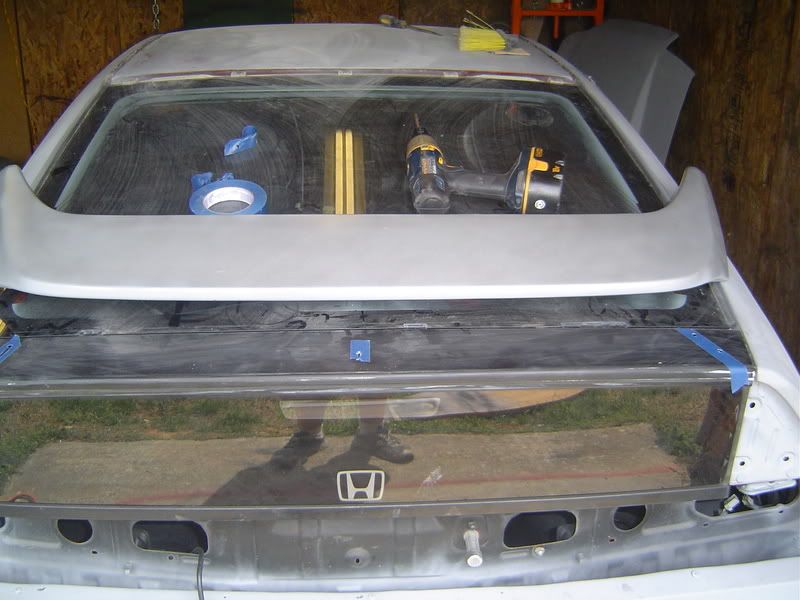 Remove the tape and put the spoiler on. Put the 10mm nuts on and your done.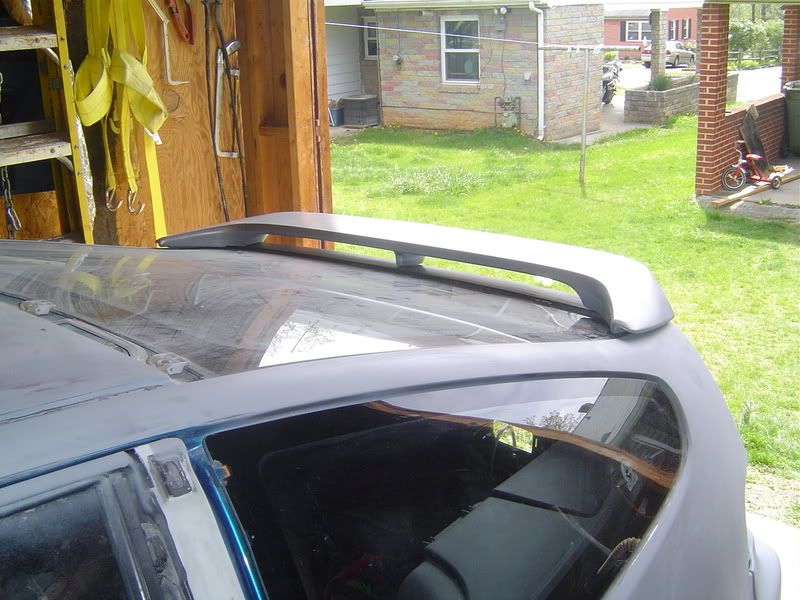 I did this in probably under 10 minutes. This is the second time Ive installed this spoiler like this. Most of your time will be spent on aligning the spoiler since its the most important part of this.