Discussion Starter
·
#1
·
I know its been forever since I've been regularly posting here, but I've been lurking the whole time, I promise... (I am a mod after all). :wink:
Anyways, just to give you guys an update of what I've been up to:
1)
I'm in my senior year of college! Woohoo!
2)
I got into an accident with the DX a couple months ago. Long story short: A Audi S4 with ABS will stop faster than a CRX DX on crappy 13 inch tires. (Yes, I slid into the Audi. No, it wasn't my fault. Yes, I still had to pay for it all. :x )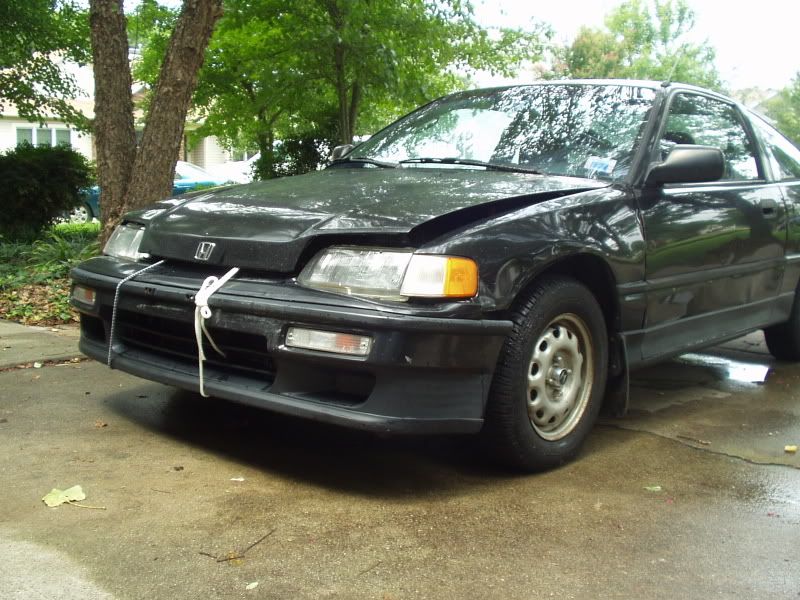 The damage was worse than it looks in the pics. Heres a pic to show how far back the headlight was pushed: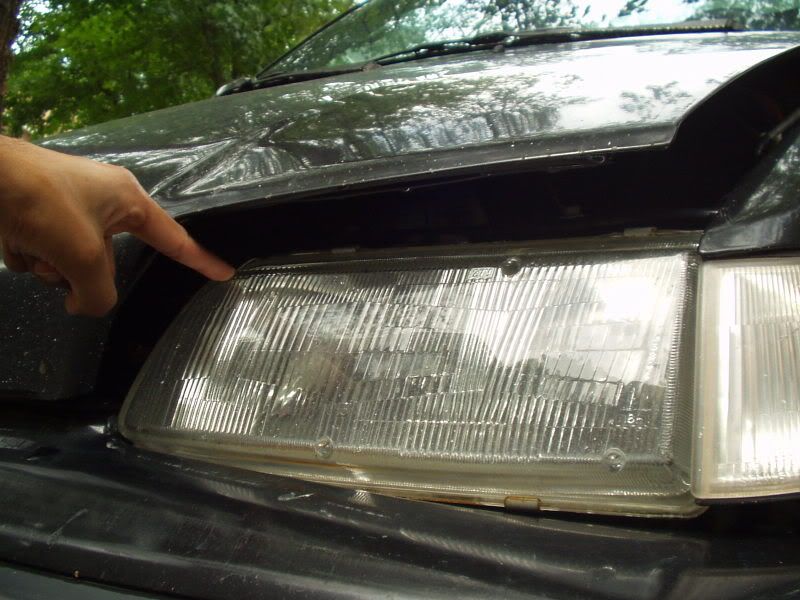 Anyways, I got the frame straightened at a shop for $200, so its fine now...just doesn't look so pretty...
3)
The Si is still in pieces. However, it does have the following parts waiting to be put on:
- Freshly rebuilt transmission with an HF 5th gear and an OBX LSD.
- Exedy clutch w/ a 10.9 lb. Exedy flywheel
- Koni Yellows w/ Neuspeed Race springs
- Complete Energy Suspension bushing kit (except for the RTA and FCA bushings which will be replaced by new Honda bushings)
4)
My girlfriend and I are making plans to spend a year in California after we both graduate. We've both lived in NC our whole lives, and we're afraid that we won't get the chance to do something like this once we get real jobs and such...
Me and the (sunburnt) girl: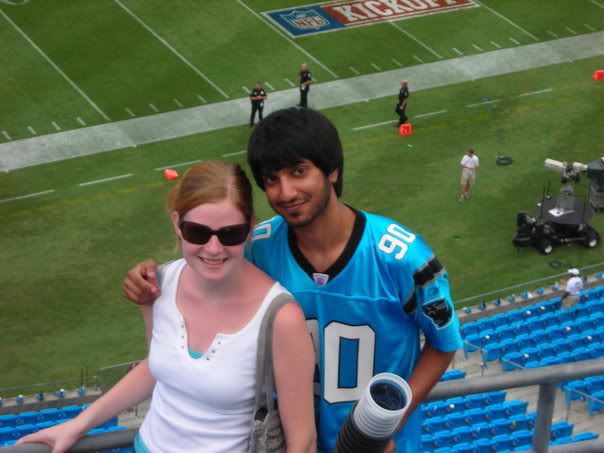 5)
And now for something you guys won't like...
I'm gonna be getting a new car once I graduate. I think it'll be time to move on to something more reliable for a daily driver, as the DX has almost 200K. This is going to be my first new car ever, so I've done a crazy amount of research to decide what it will be. After narrowing it down to two cars, the new Civic Si lost out to this:
6)
I saved the best for last...
I did a 1.5 month long study abroad program in France this summer (key word: "summer").
Lets do some math:
France + Summer = 24 Hours of Lemans
24 Hours of Lemans = Superbowl of Motorsports
It was a dream come true. Lemans is not only an "endurance" for the drivers and the cars, but also for the spectators. The French summer heat didn't help any either. I stayed up the entire time, and I have never been so tired/dirty in my life! If anyone ever goes to the 24 race MAKE SURE YOU PAY THE EXTRA $ FOR A GRANDSTAND SEAT! I didn't, and while it didn't hinder me from seeing any of the race, the lack of a seat meant a lack of a shade, and a place to rest when I was tired of walking around. Regardless, this was the best experience of my life! Here's just a few of the pics I took at the race and the museum:
I got to see THE infamous Lemans winning #55 787B in person. I was starstruck.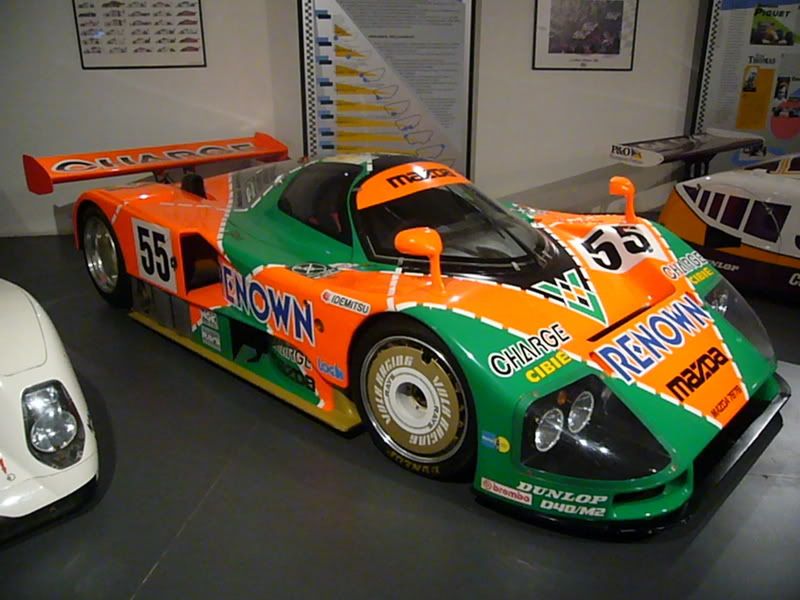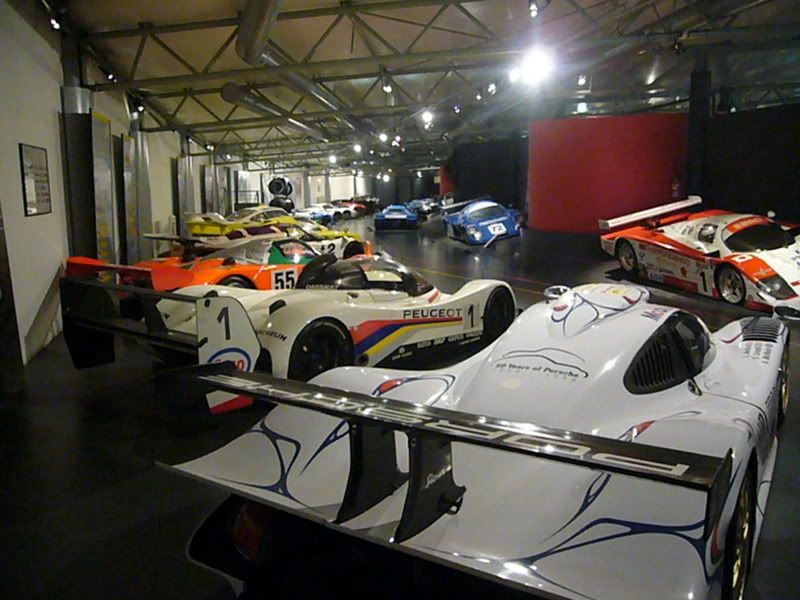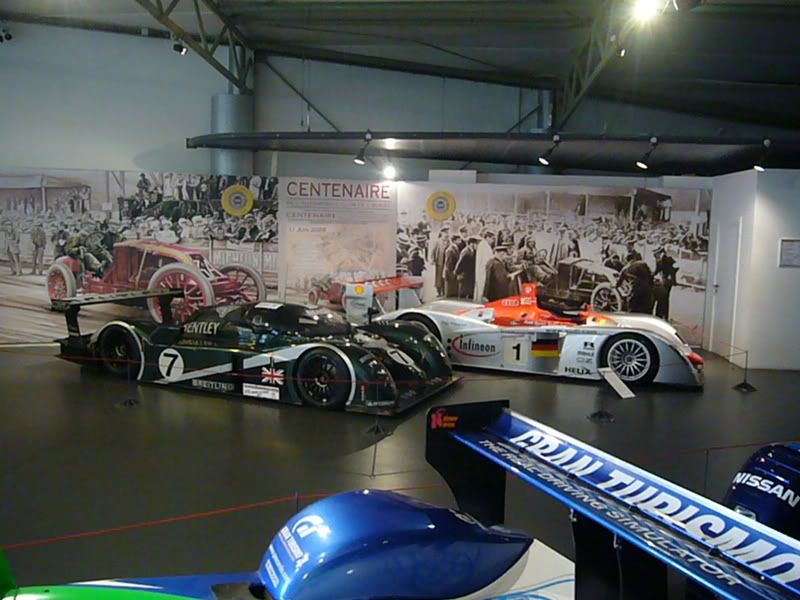 The 2006 24 Hours of Lemans winner, the #8 Audi R10:
The pits at night: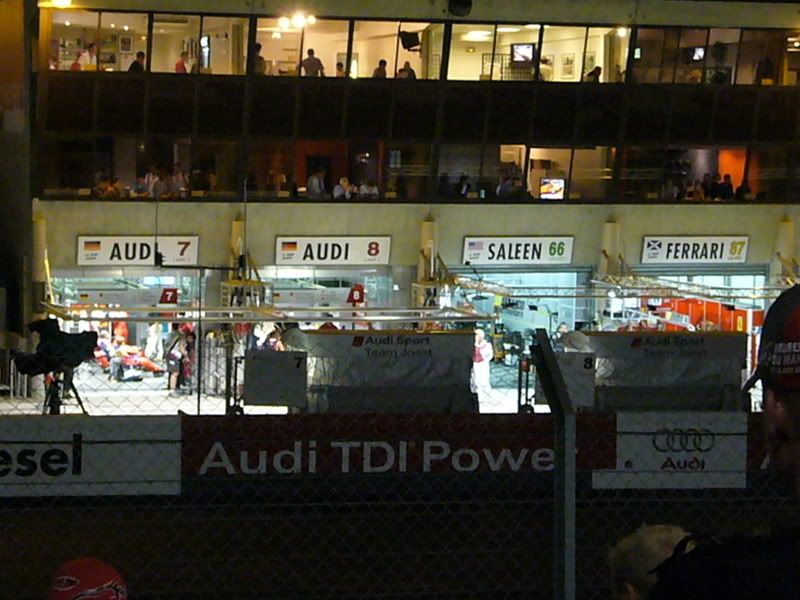 The Dunlop Bridge: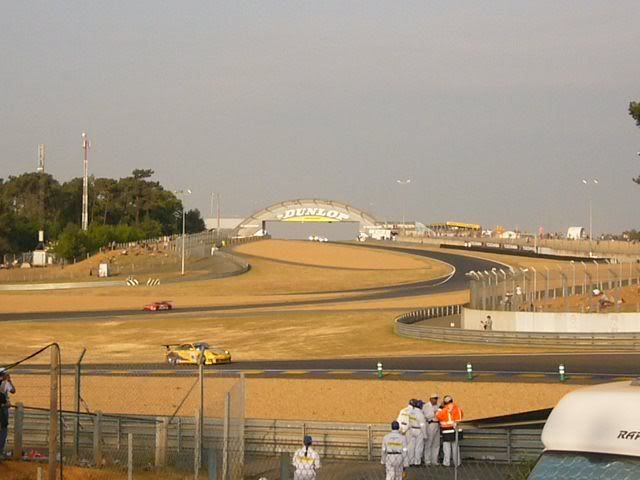 The winning Audi, a Murcielago GTR, and a Porsche: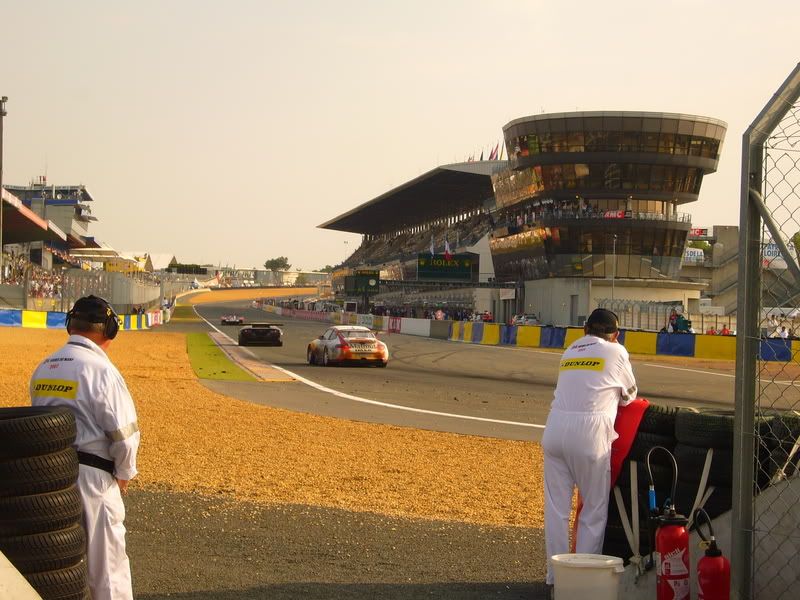 Porsche: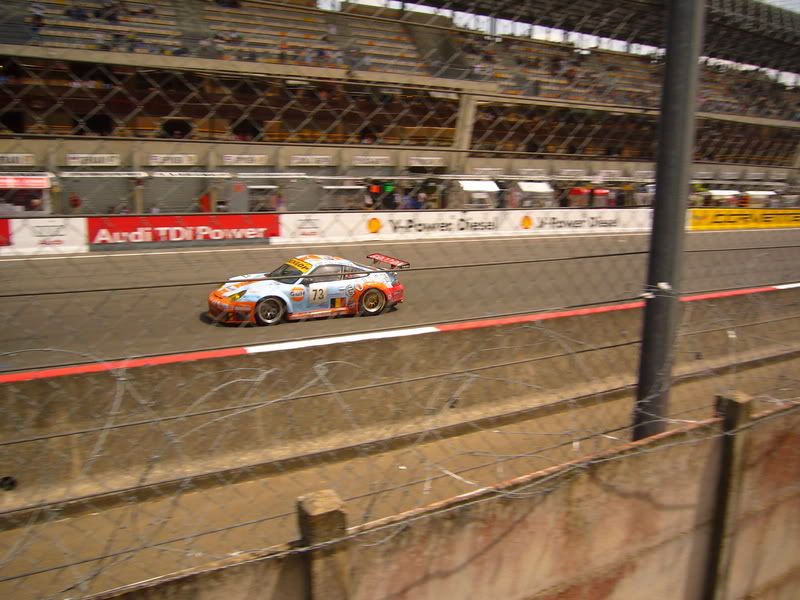 Ferrari:
Corvette: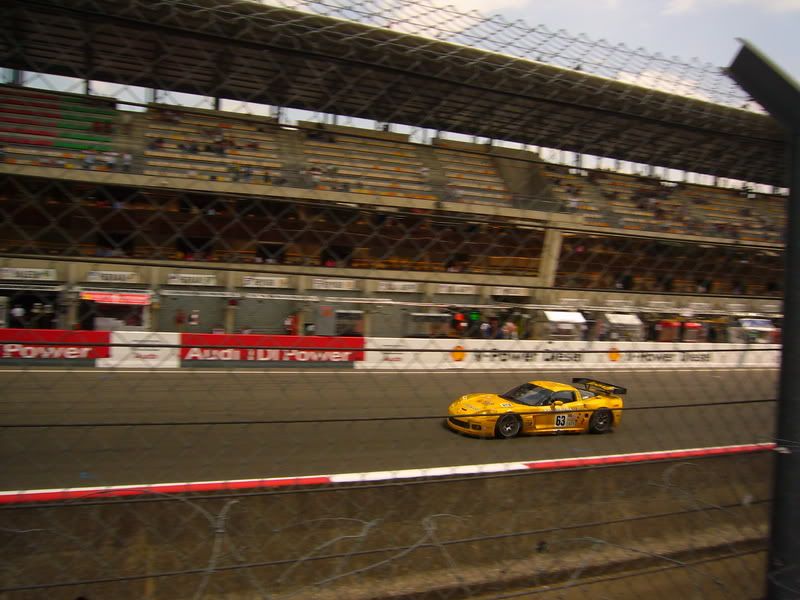 Aston Martin: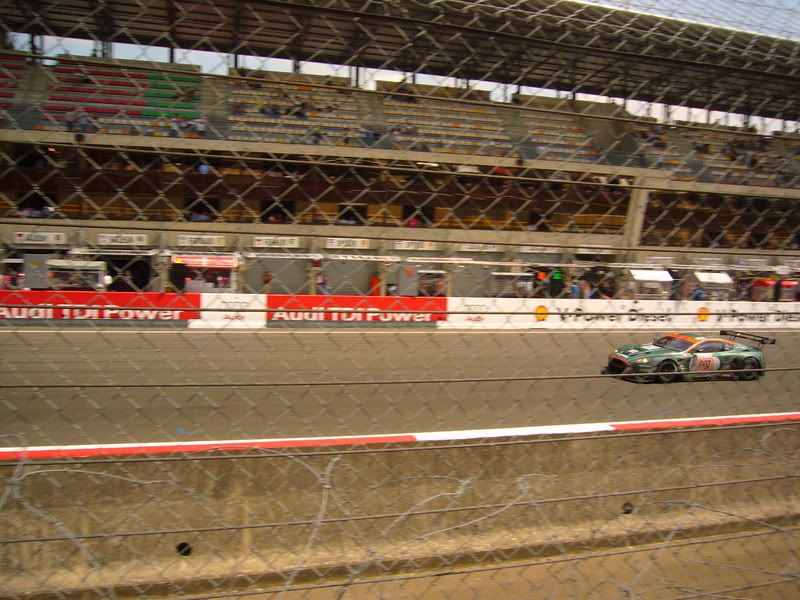 All those closed garage doors are the teams that didn't make it to the end...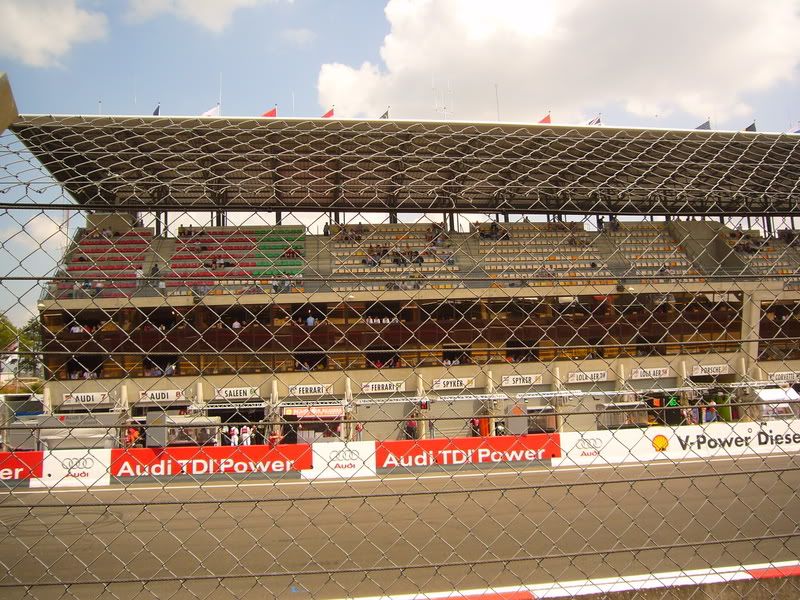 One hour left! Everyone is trying to get a spot close to the pits to see the finish...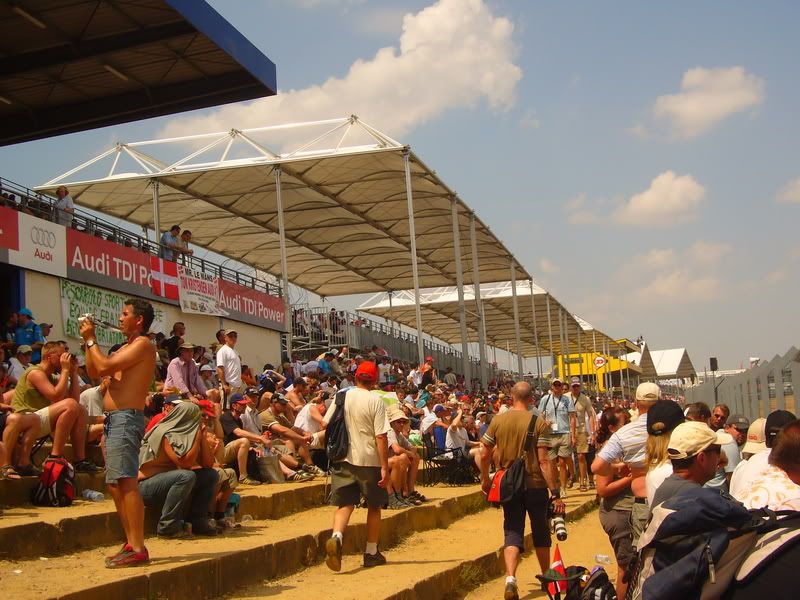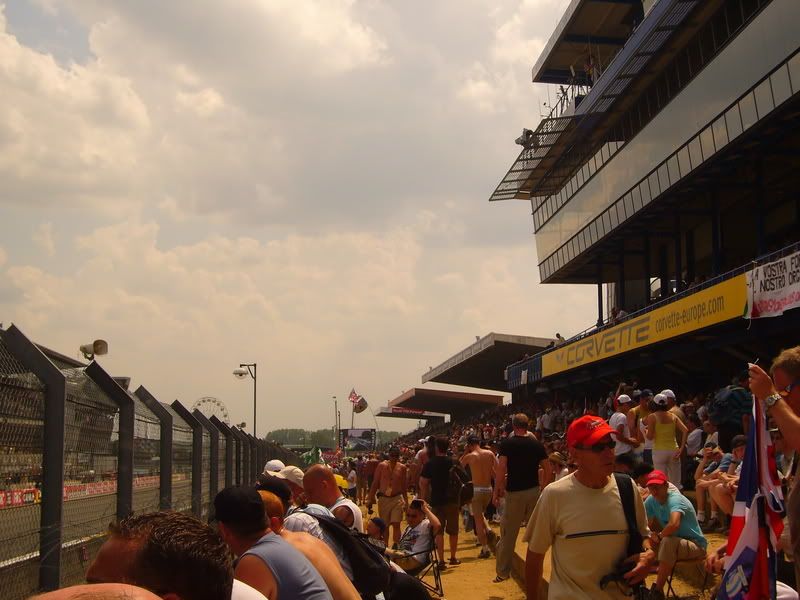 The moment of truth! The Audi's crossing the finish line side-by-side: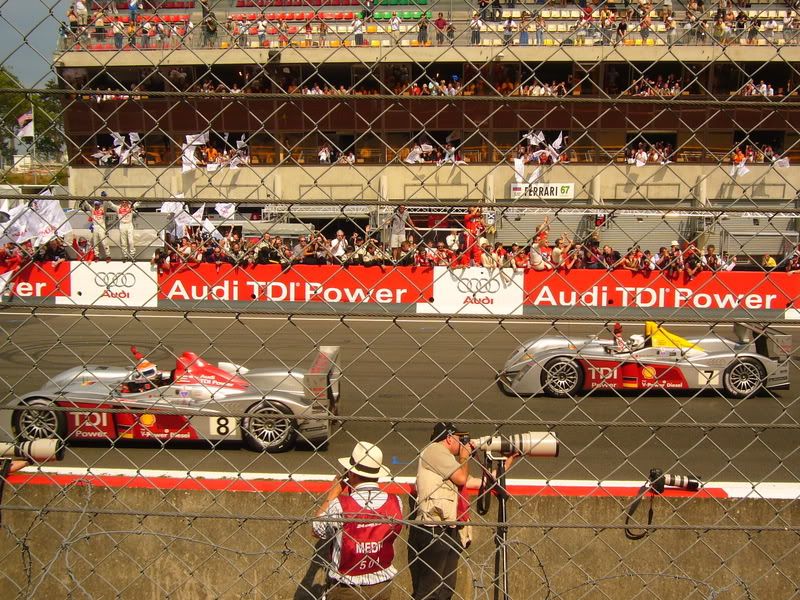 This Porsche was in the lead (in the GT2 class) until it ran into some misfortune with just minutes left. Atleast they finished...
The Panoz that stole the lead from the Porsche:
The 2nd place Pescarolo crossing the finish line: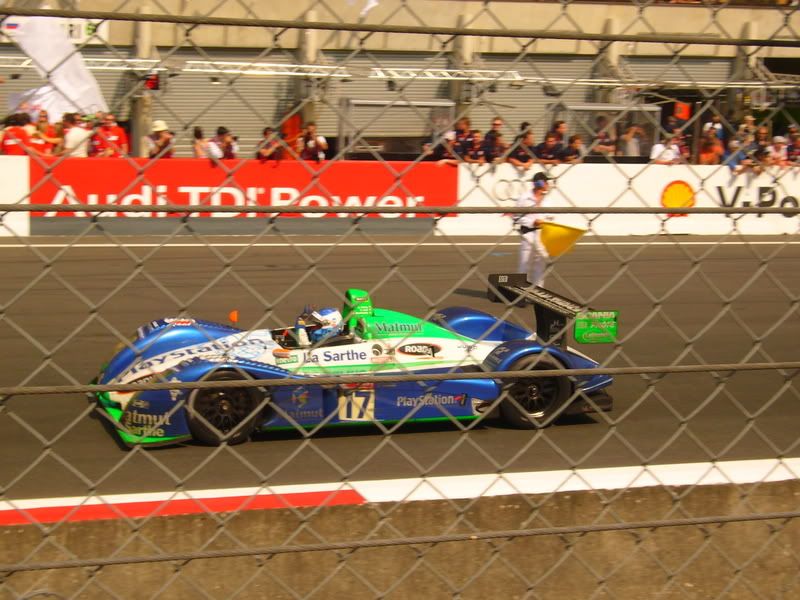 And let the celebrations begin!!
Hope you all enjoyed!