Discussion Starter
·
#1
·
Hey guys,
My name is Jo and im coming over from Honda-Tech. Azulito (thanks man!) introduced me to this site and it seems to be a great group of CRX enthusiasts here. I definitely want to make this place a new home to share my projects.
Ive owned all types of Honda's, from EG's to DC's, but my very first was a CRX...and I always find myself crawling back to them.
So with out further ado, my two CRX's
1990 CRX SI
Purchased this y49 CRX SI back in October of 2007 for a lowly $150...Just a rustless shell but still had the rear disc on it and alot of nice SI interior parts. It serves as storage for now but I will resurrect her after the White CRX is all done. Alot of her parts will support the HF's build.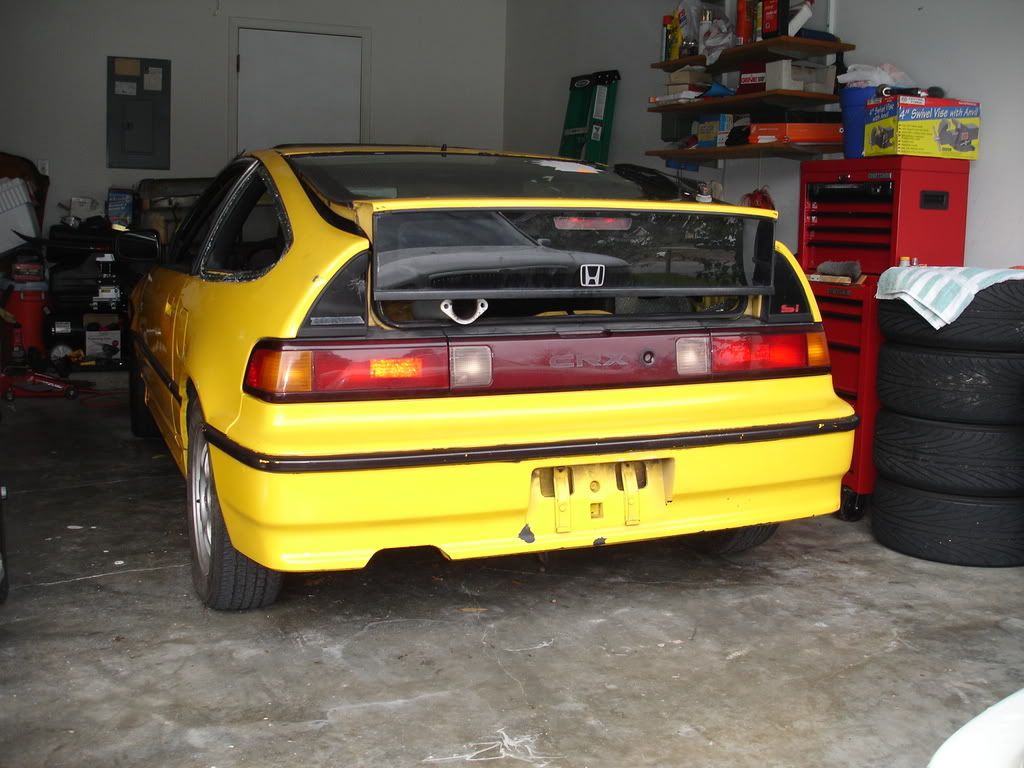 1991 CRX HF
Purchased this HF Dec 7th of 2006. Car has a beat up, oily LS engine in it that was done VERY half-a$$'d. Car was also stock height and had a Greddy SP exhaust on it.
When I first got her: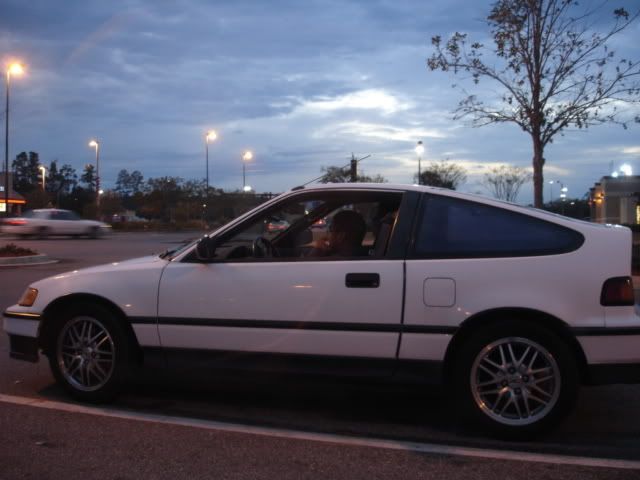 Shortly after the purchase I lowered the car on some H&R springs and Tanabe struts and put some Mugen Mr-5 wheels on her just to see how she looked.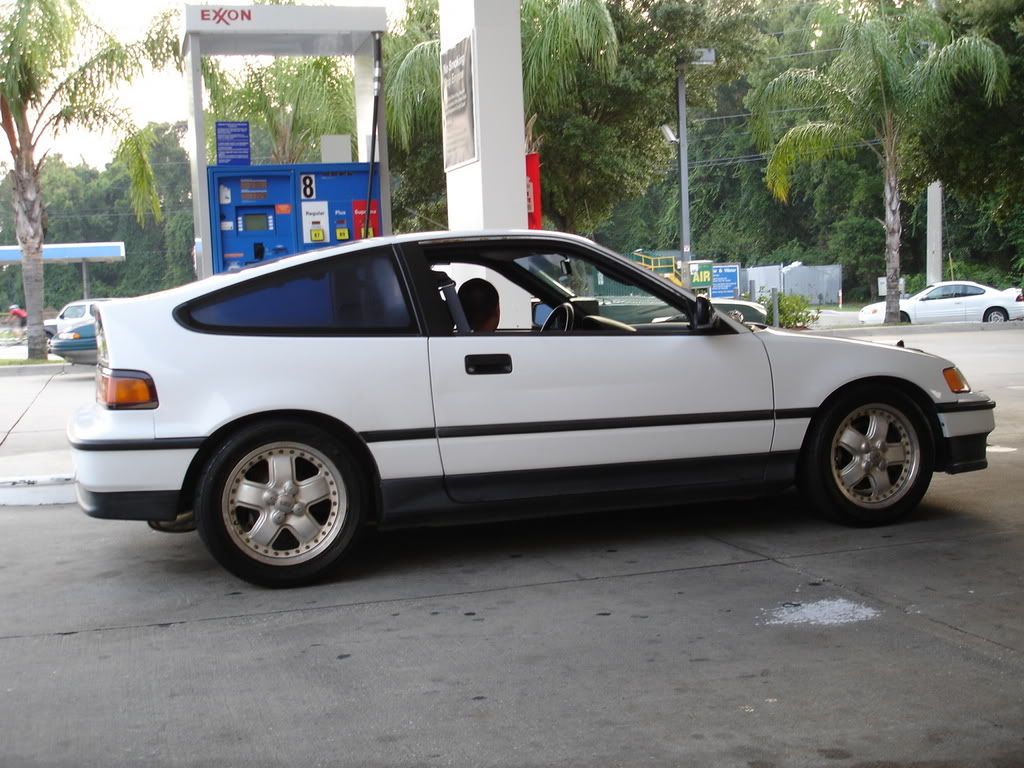 A shot of her next to my daily driver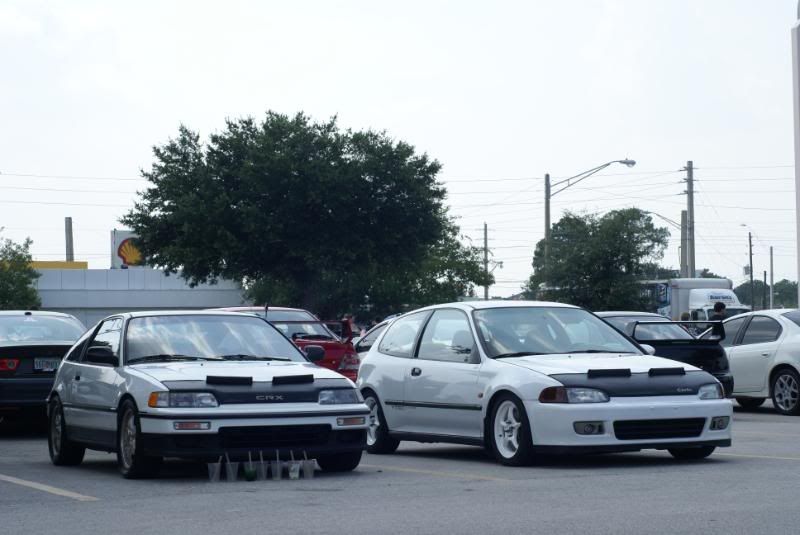 Then the car sat for a long time in the garage and I pulled her out this fall to start the restoration.
I plan on either going K-series or putting a B18C-R in her with ITB's...but we'll see.. Not too sure what her purpose will be...autocross or street duty...or both? Only time will tell...I just know I want her to be fast, light, and look pretty.
So thats the intro for now. Stay tuned, got some goodies to show and tell.
-Jo