Discussion Starter
·
#1
·
Ok so I have build threads everywhere but here So I guess its time to make one.. Sorry if it doesn't make sense I pulled it off my thread from honda-tech. Some of the pics don't work.
All the pics of the swap arent there I'll look for them and see if I cant find them. But here we go. lol
I bought the car when I was 16 for $600, I didn't know what a gem I had. lol My love for cars grew and grew I wanted to make it my own.. So here it is. haha
After some tear down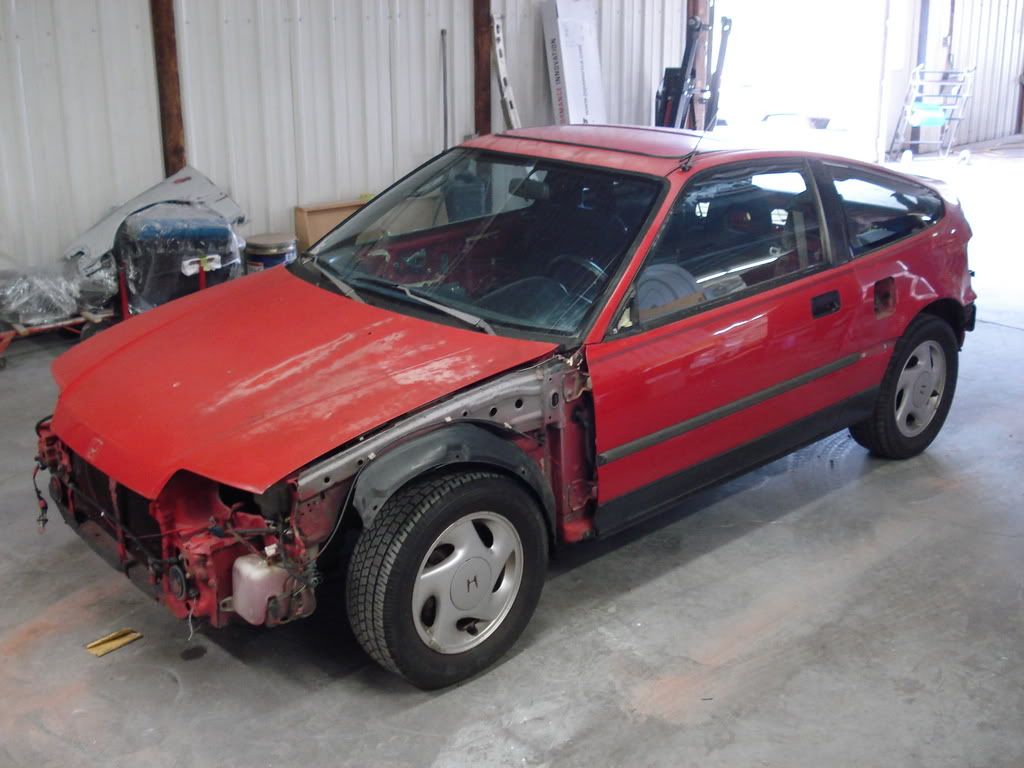 Front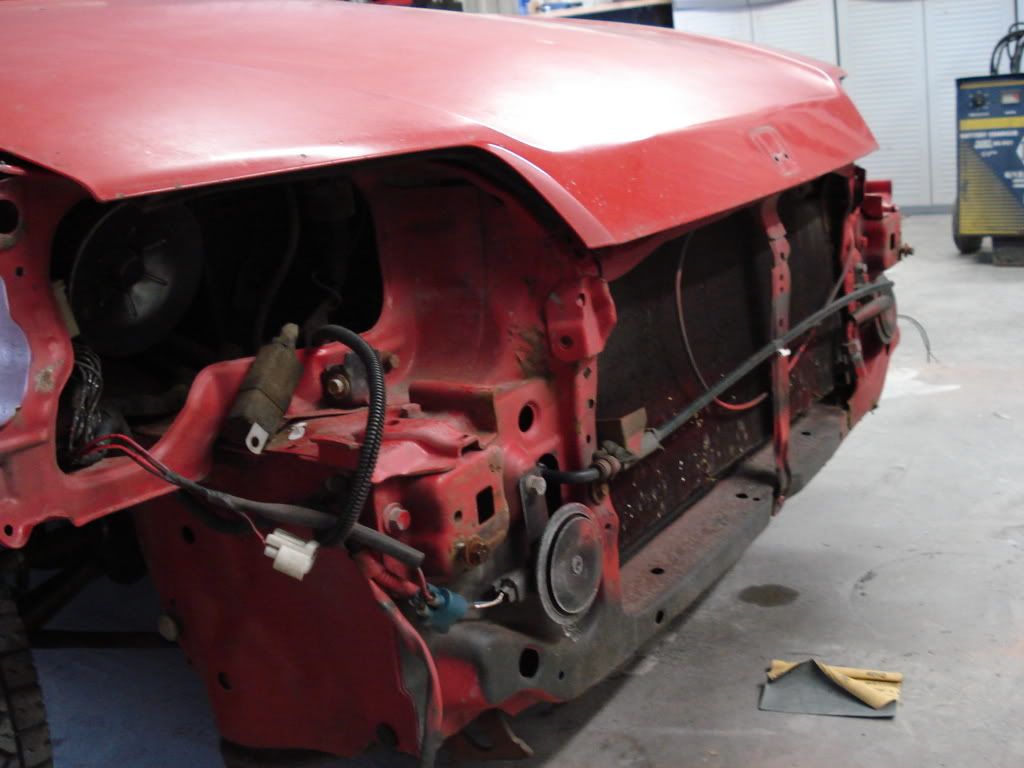 Roof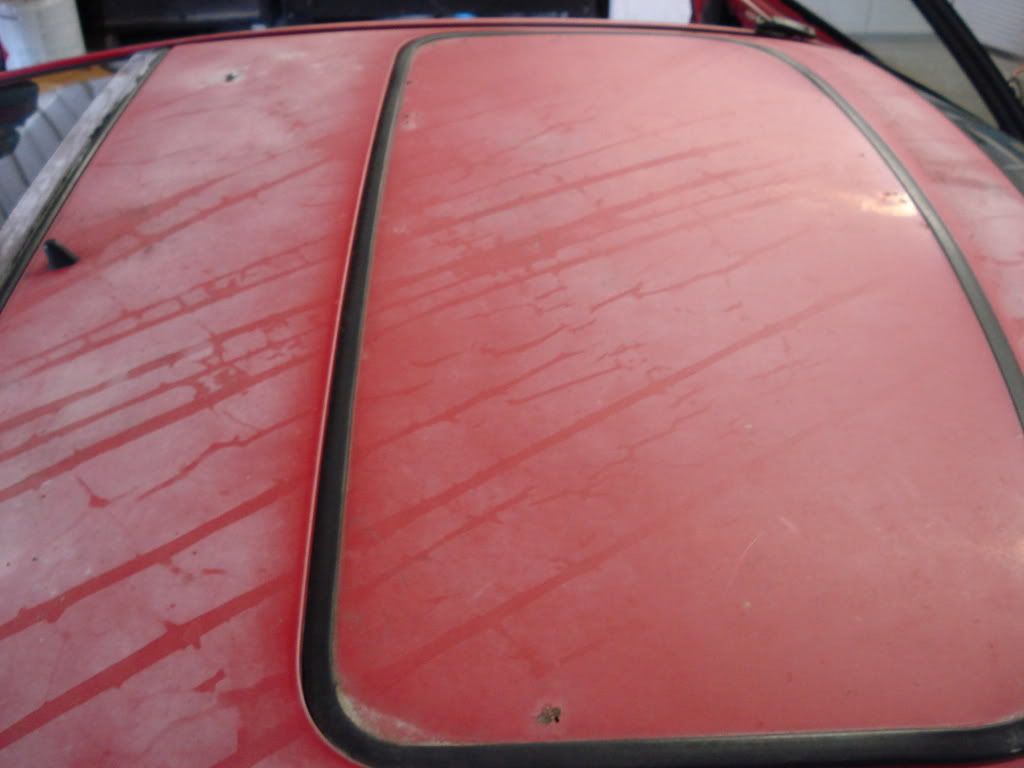 Quarters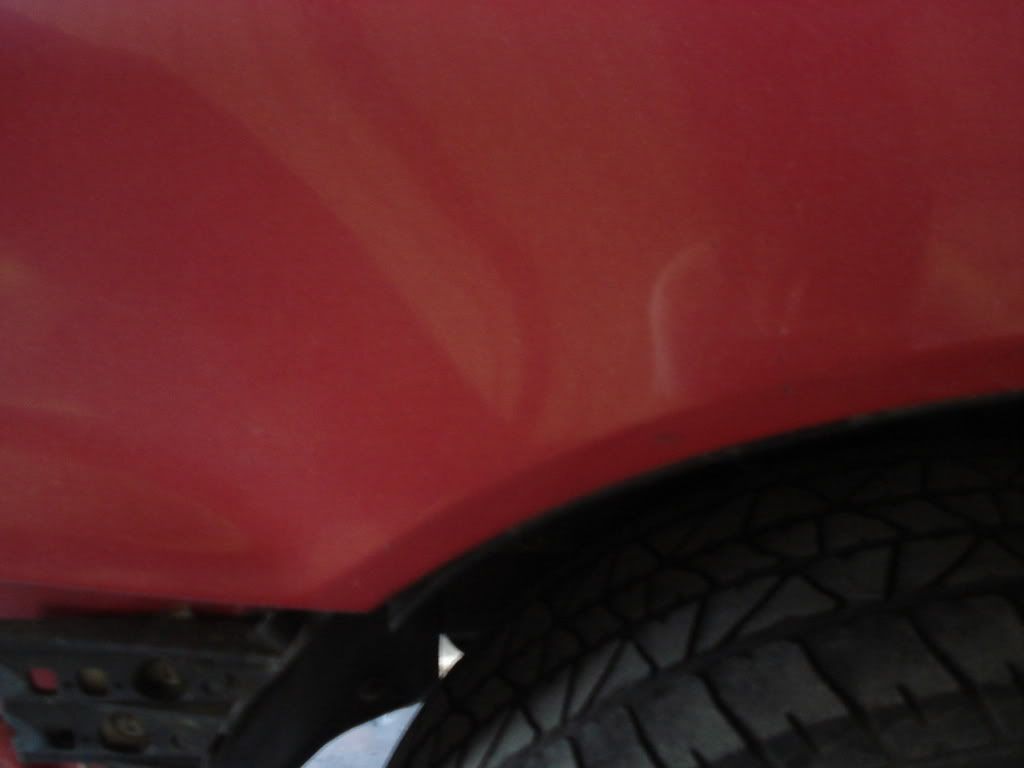 Dash out
ok update on the Crx:
Glass is out (front windshield is broke)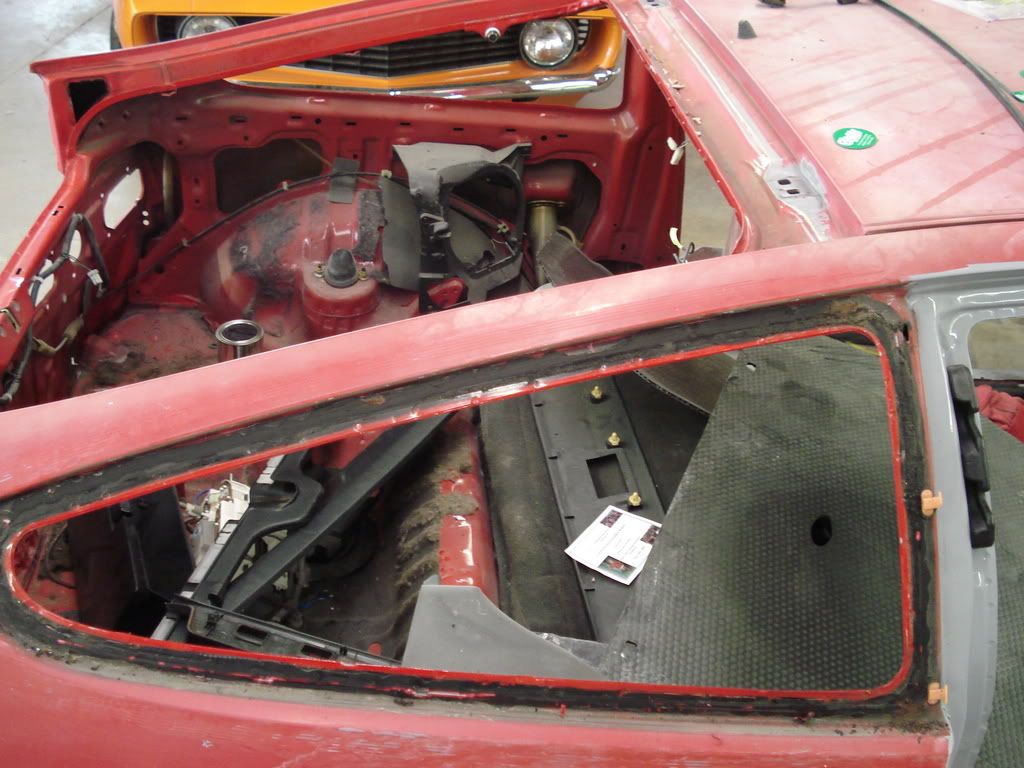 Before:
After:
Hatch: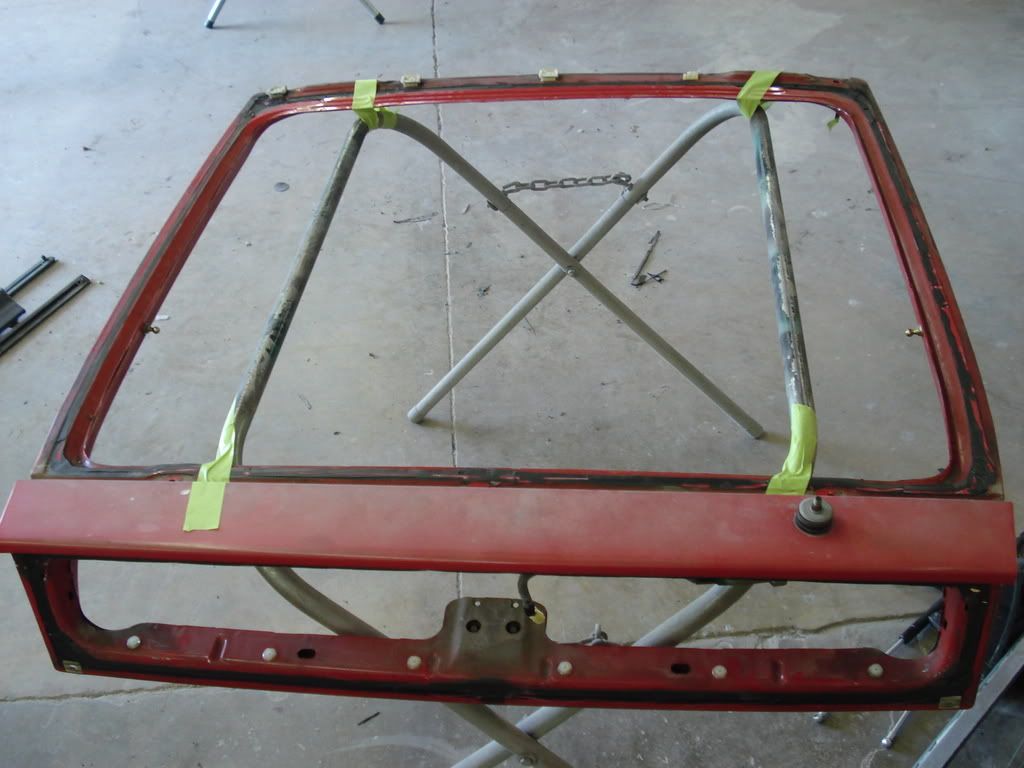 Hatch jamb painted: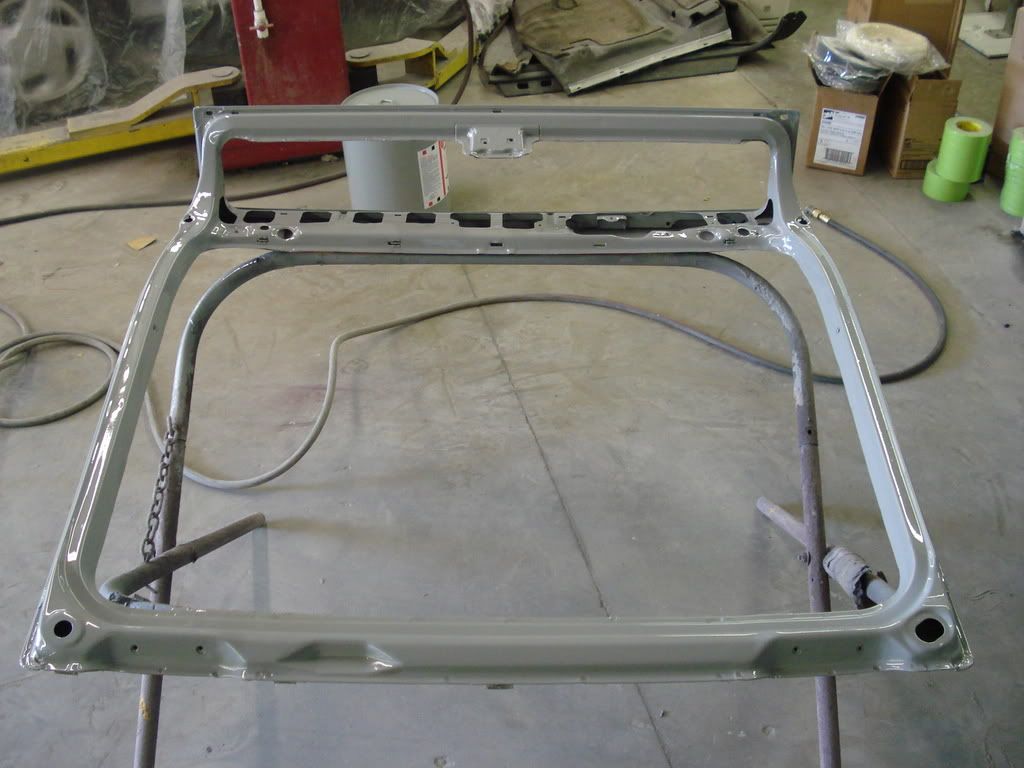 Before: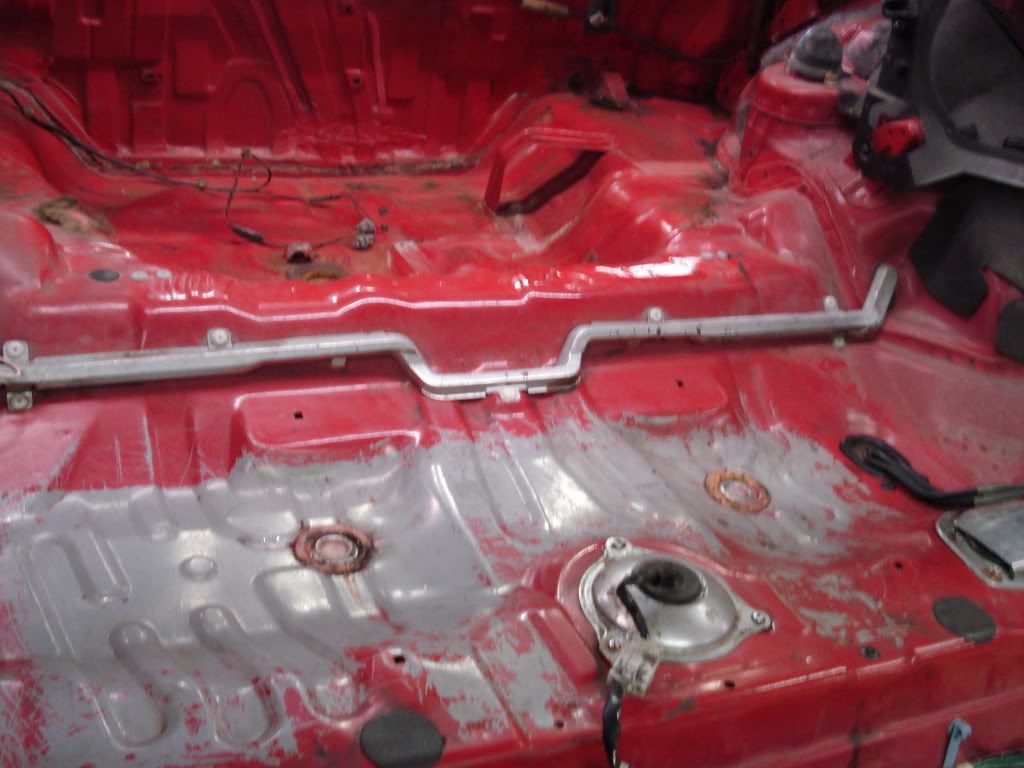 After: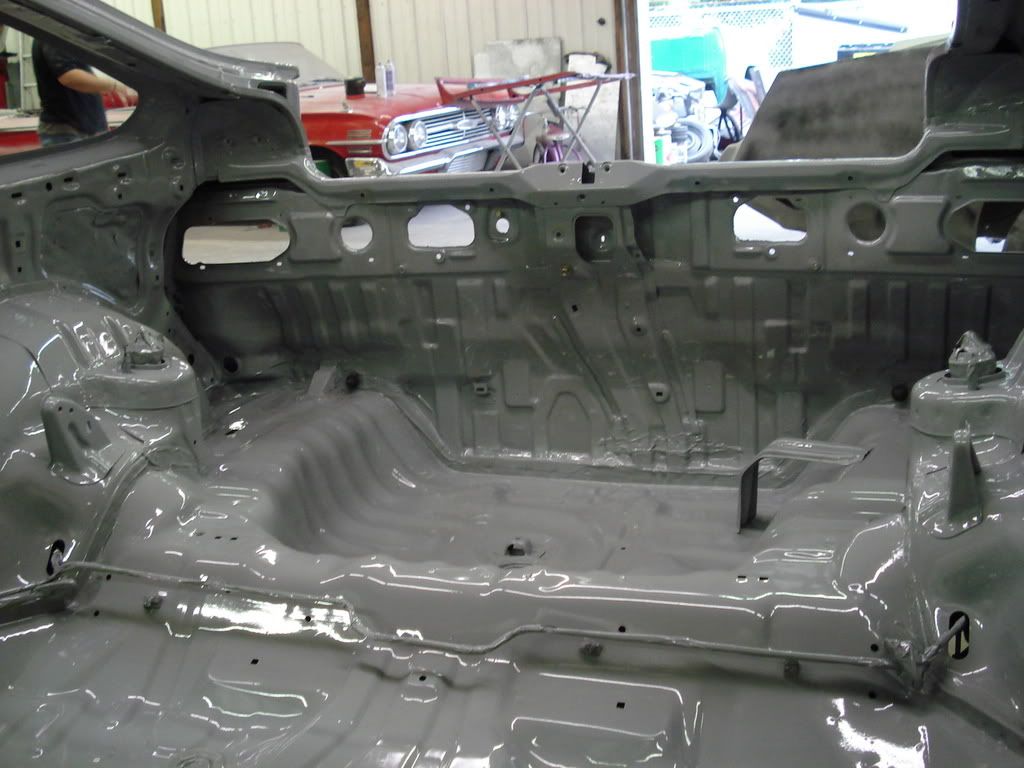 Wire tucked in the rear: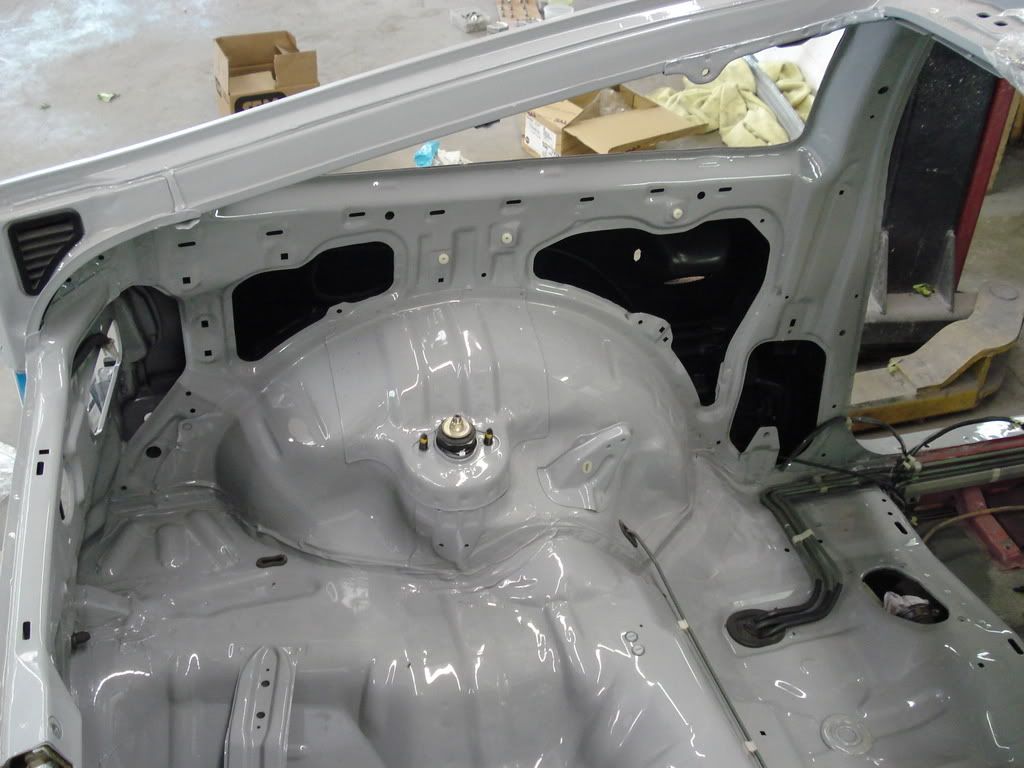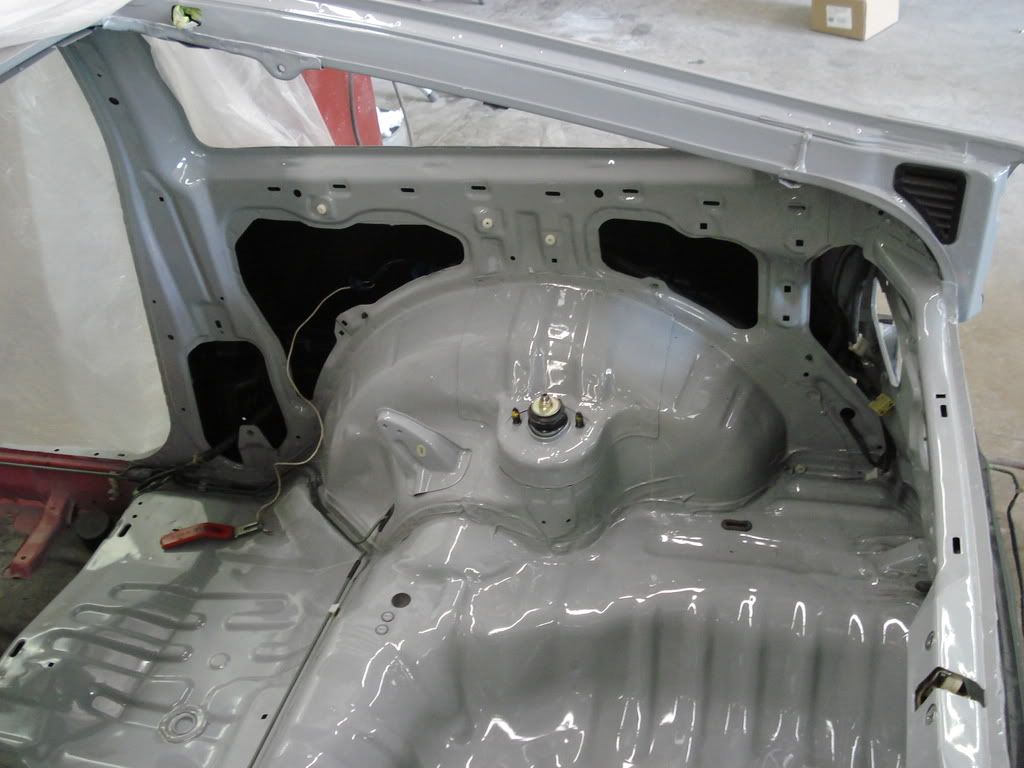 Thats all.
Doors Off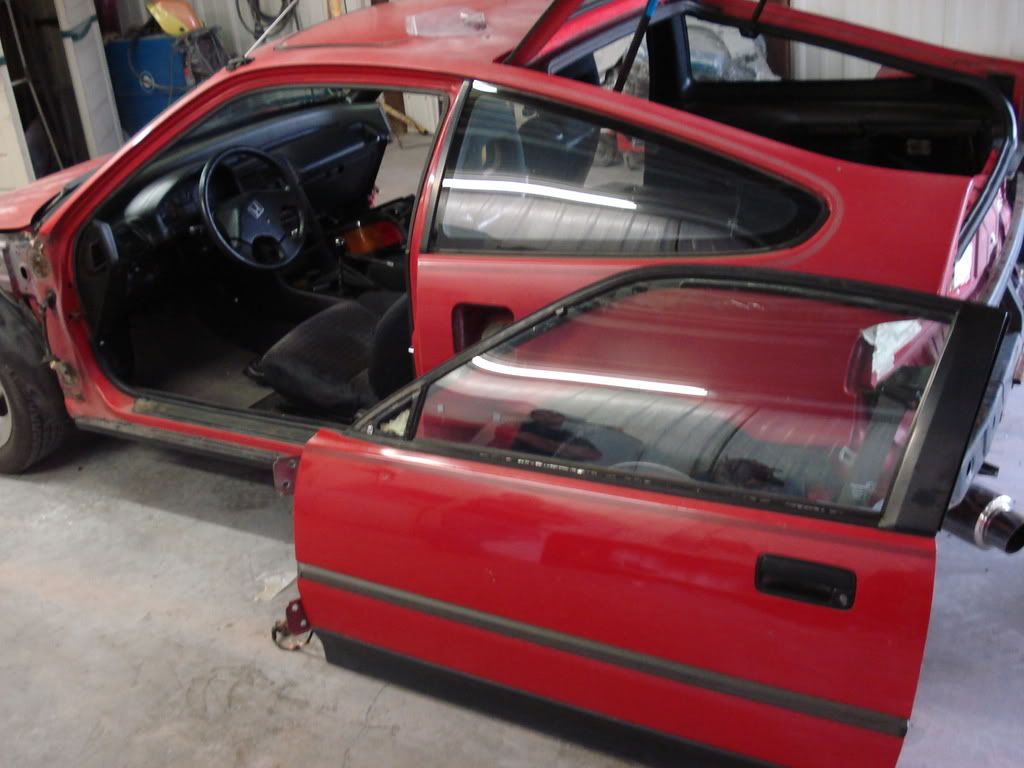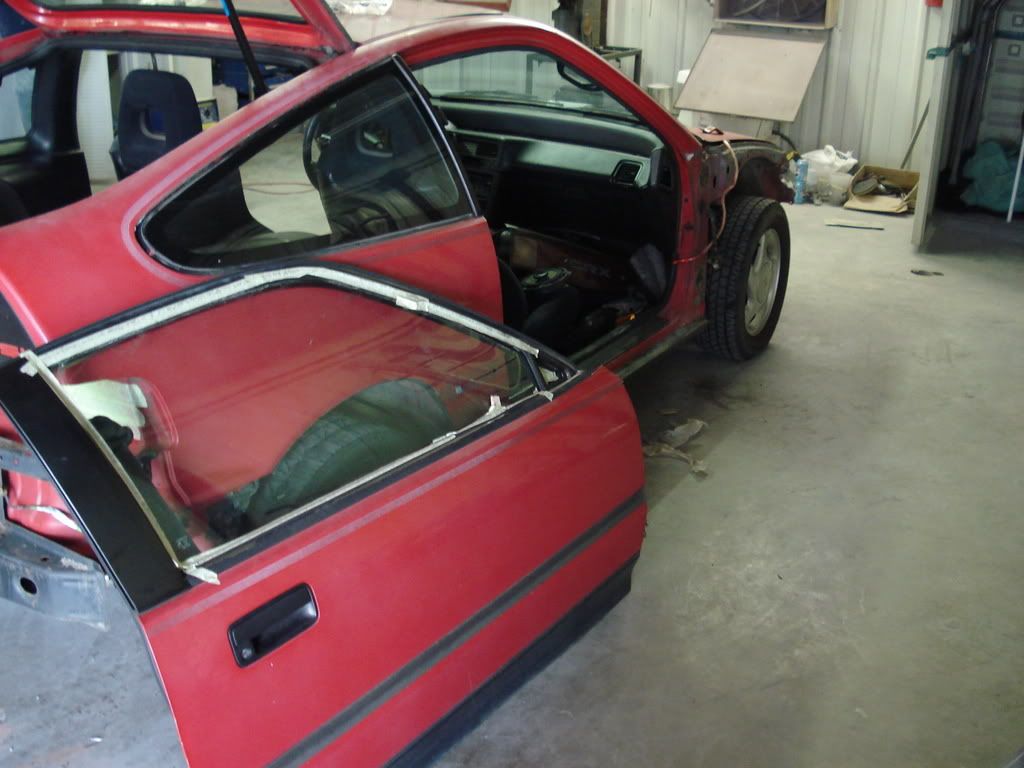 Pinstripe off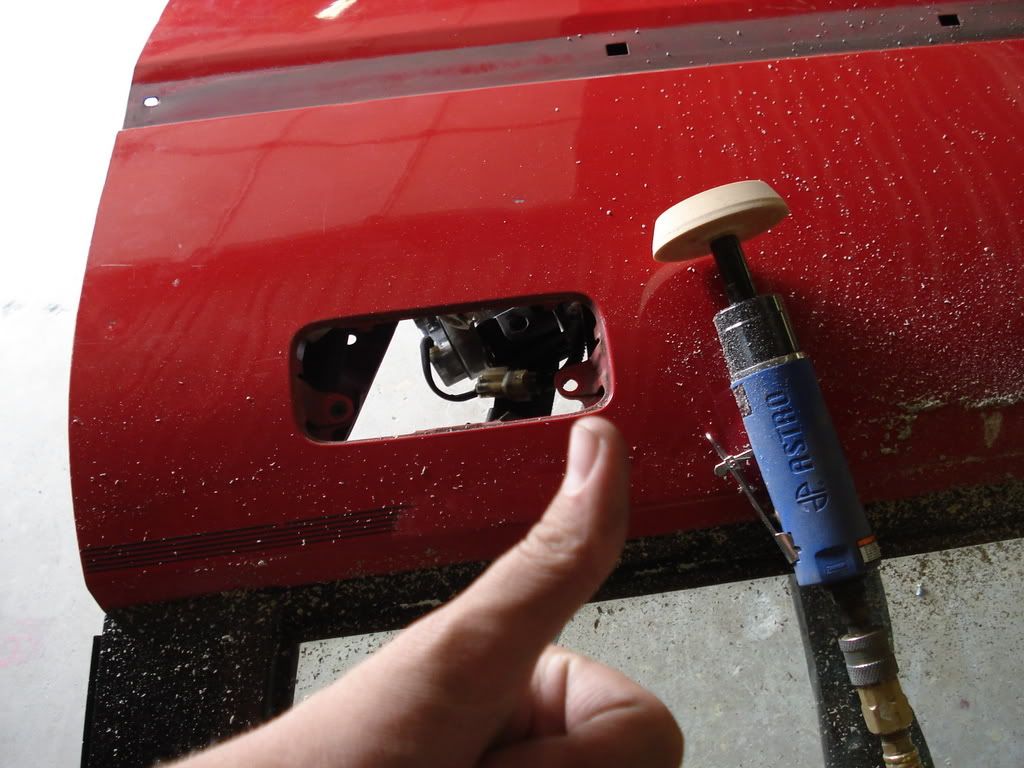 Gide Coat
Rear Gut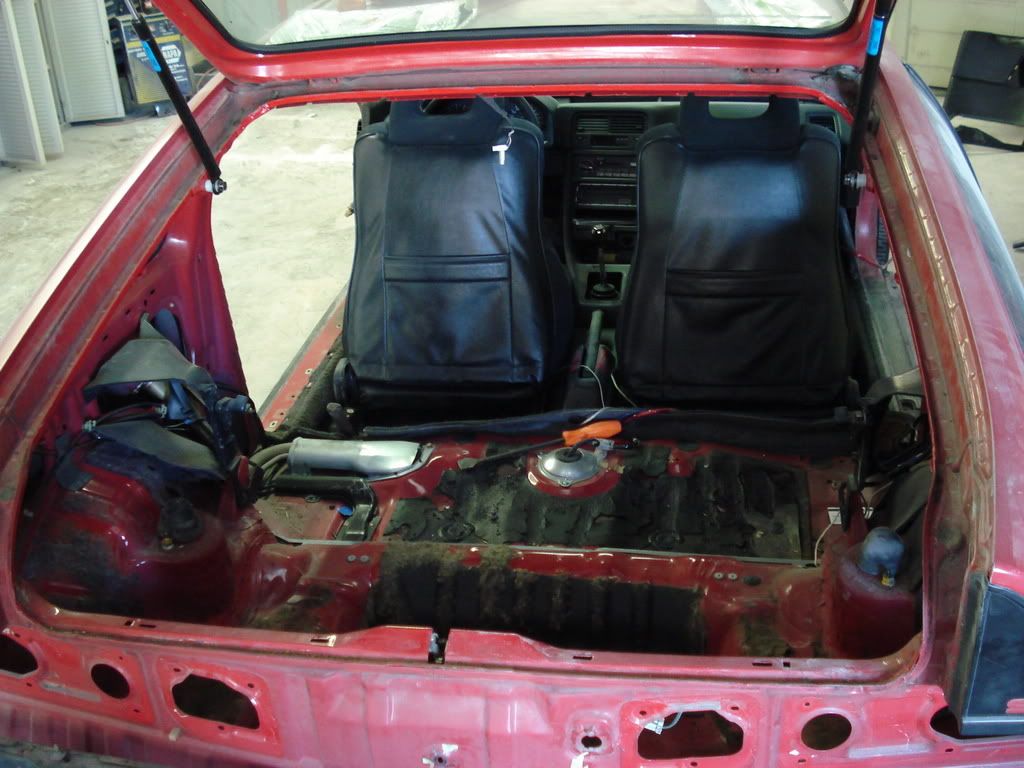 Taped up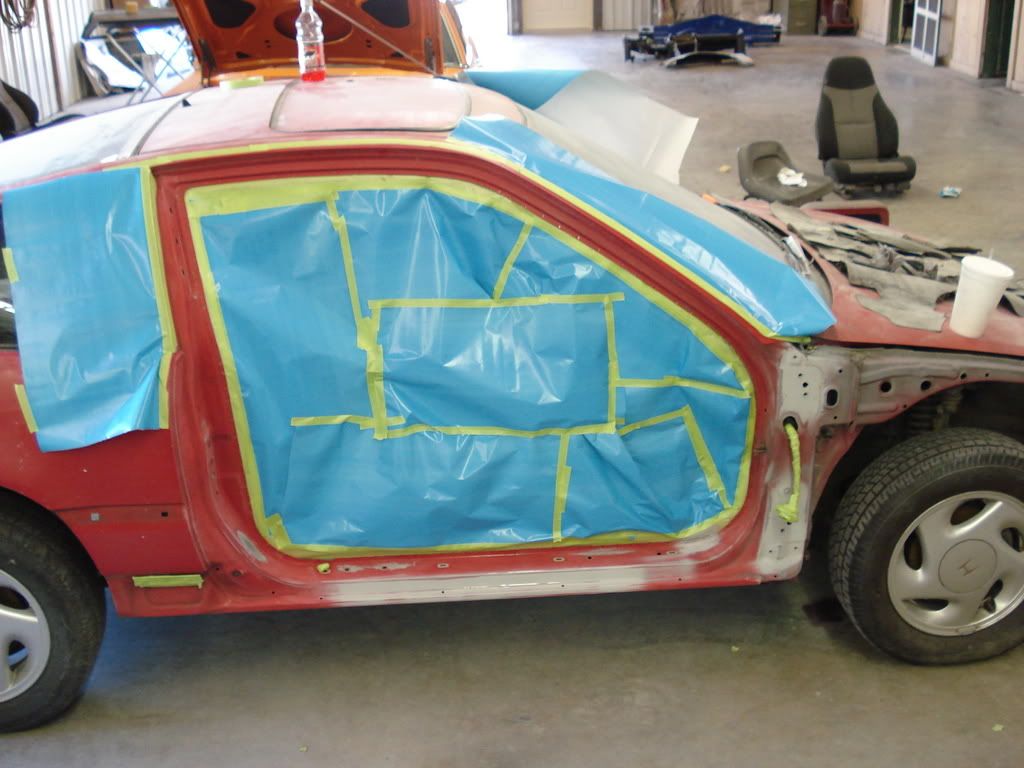 pictures dont really do it any good you would have to see it!!
Before:
After: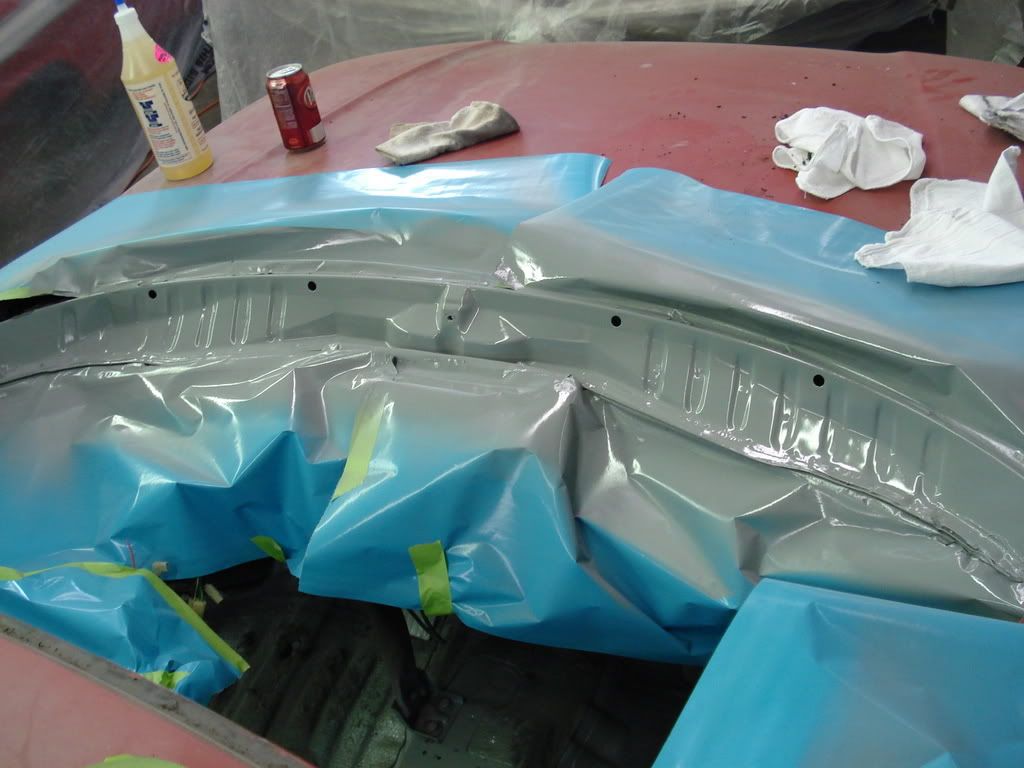 Sorry its blurry its the only one I took
Before: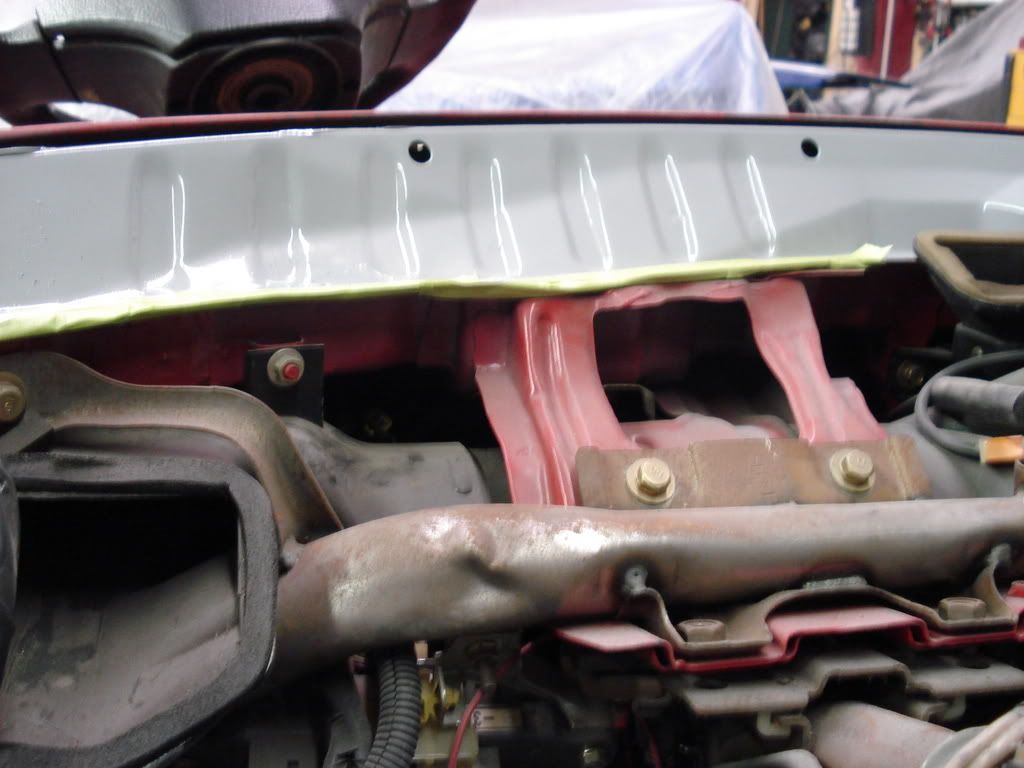 After: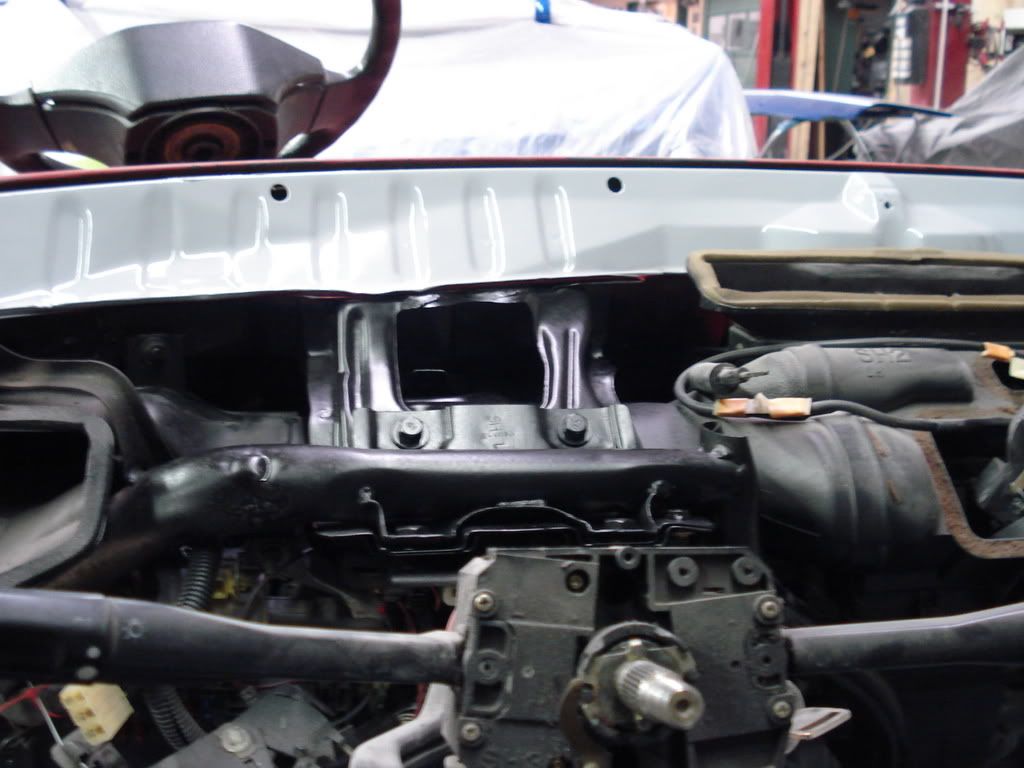 Before:
After: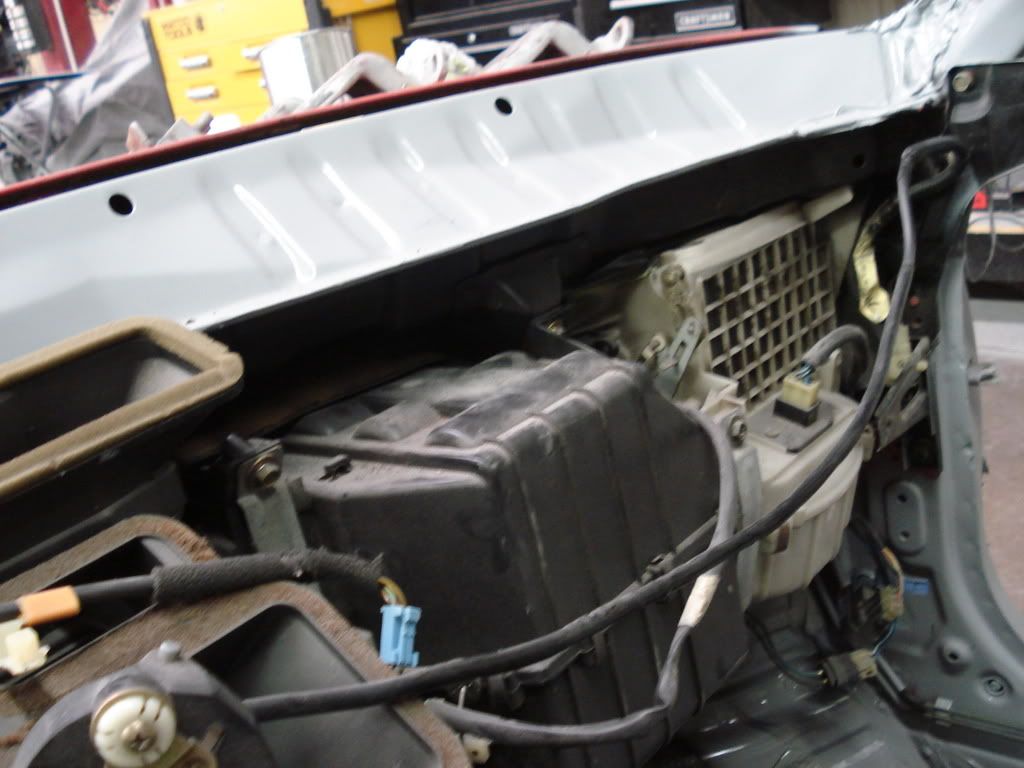 Not trim blacked and trim blacked: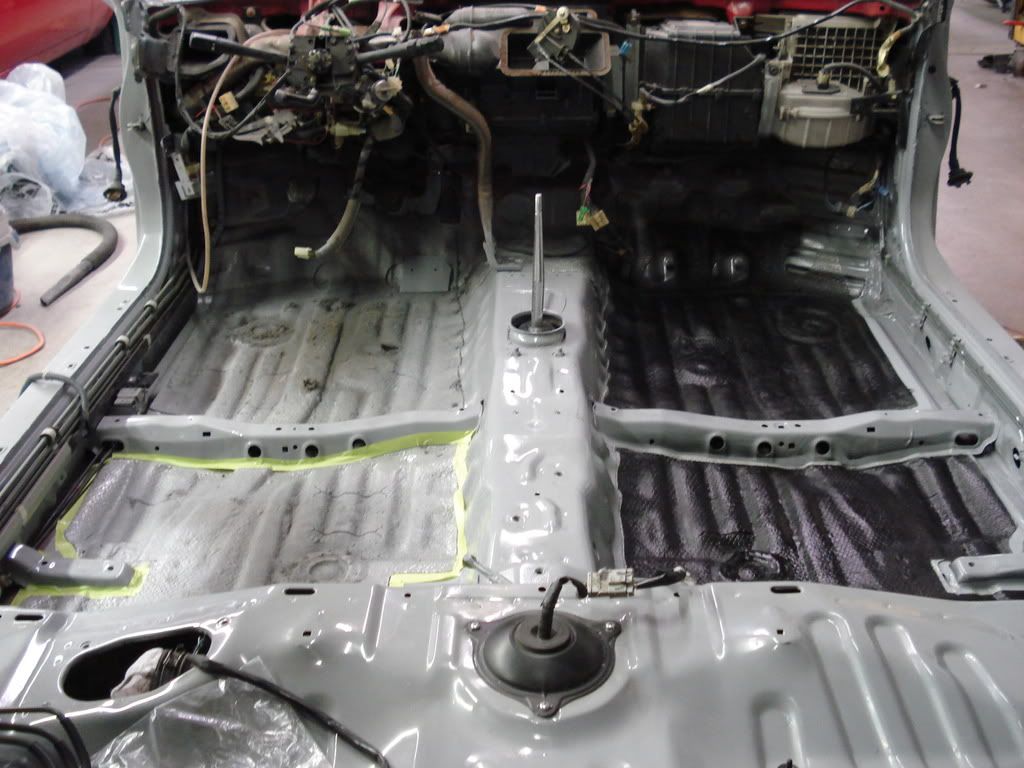 Done: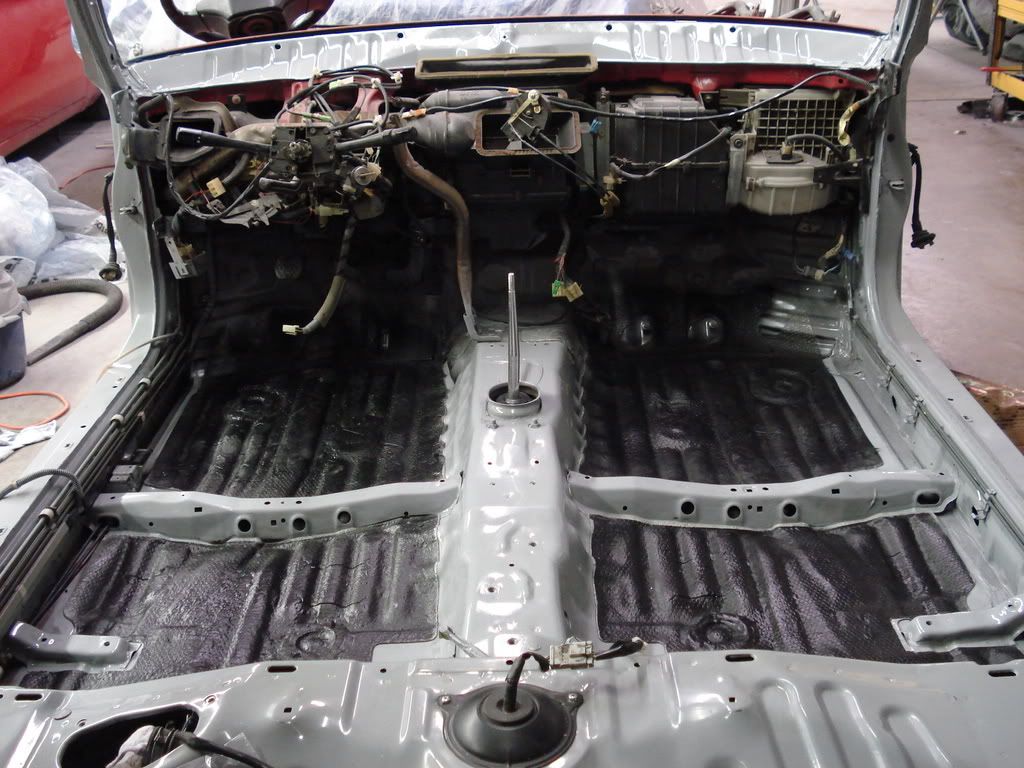 Washed the carpet but its drying right now but heres a pic of what it looked like: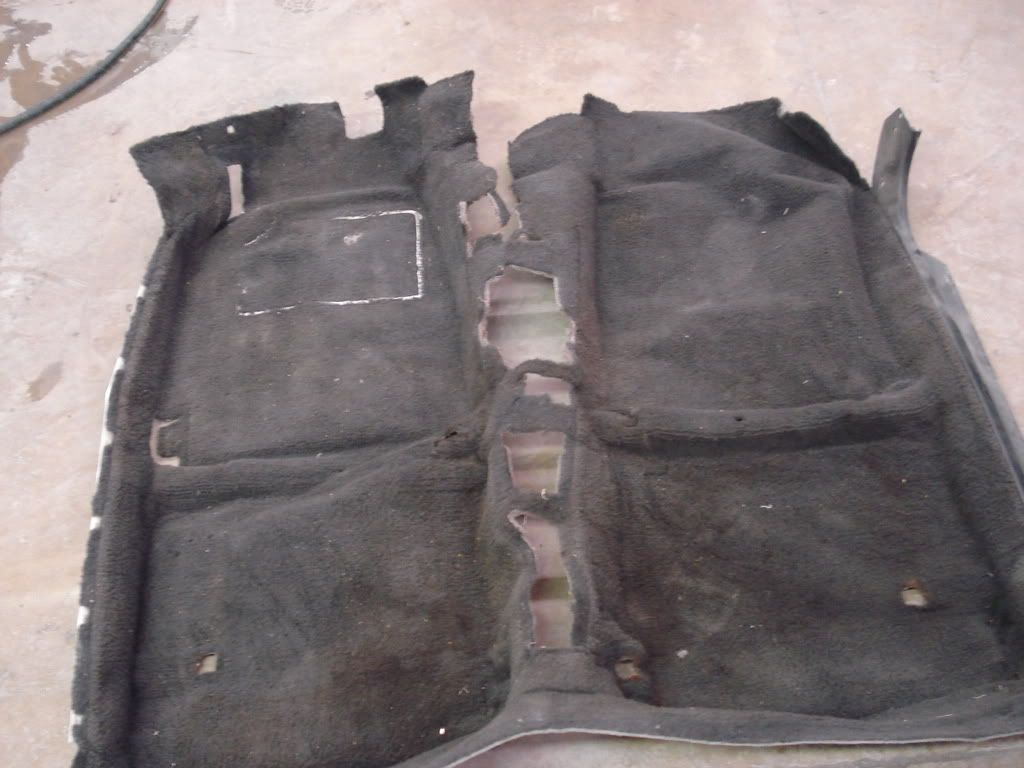 Starting out: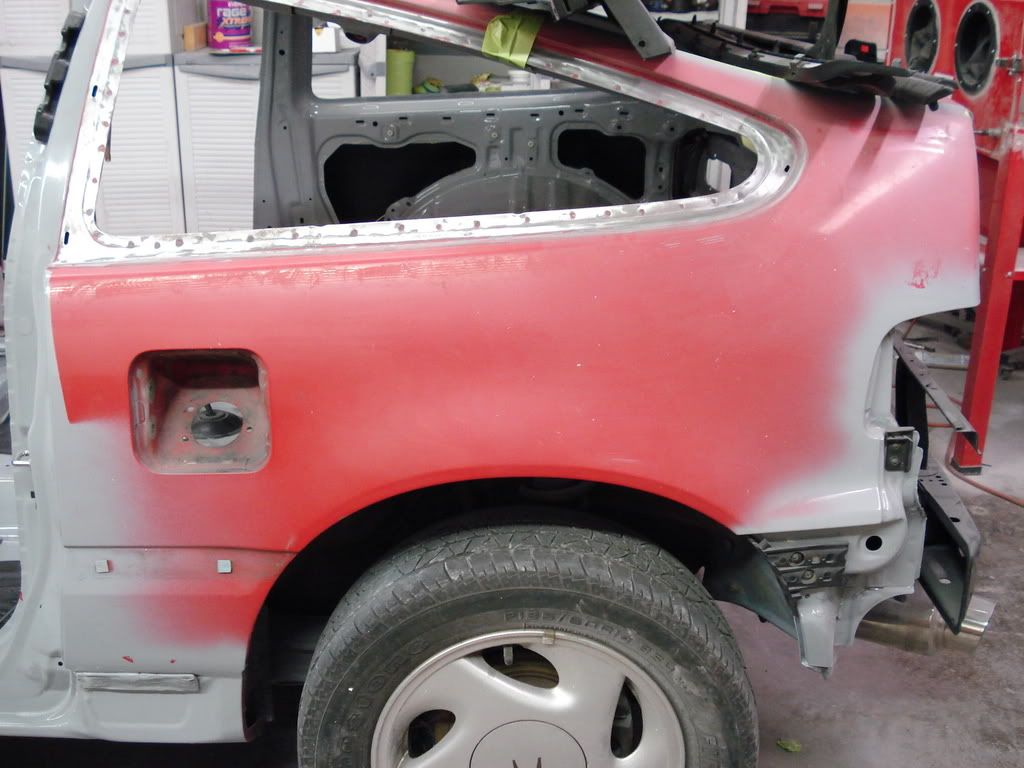 Sanded: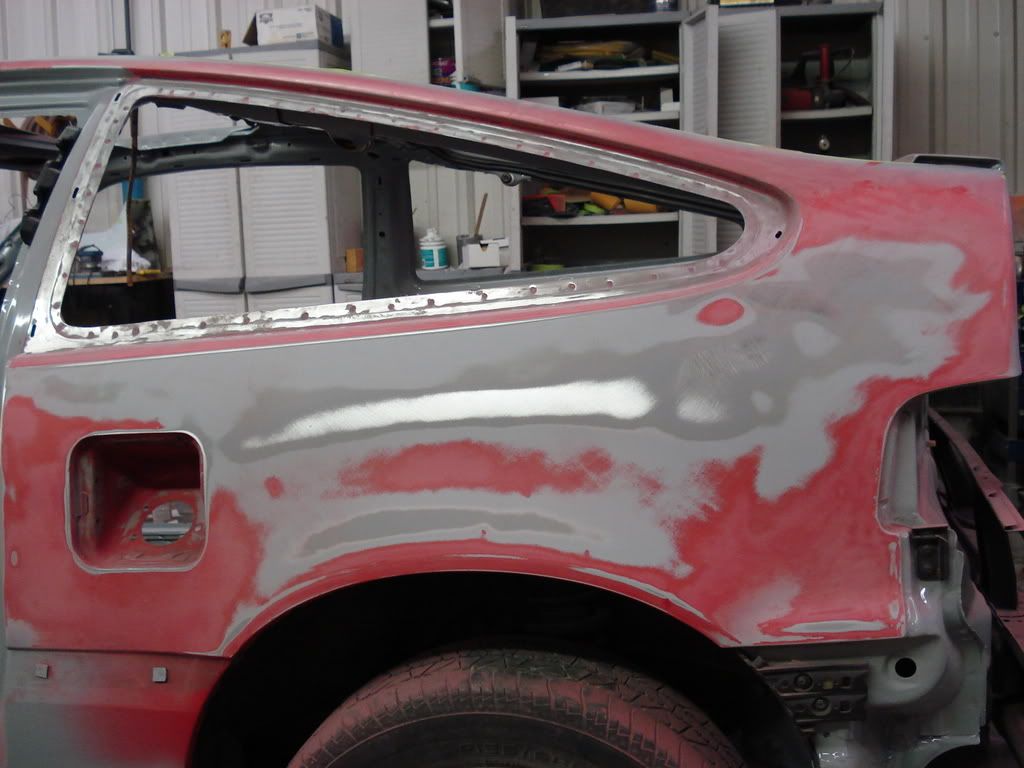 First Fill:
Some what taped up: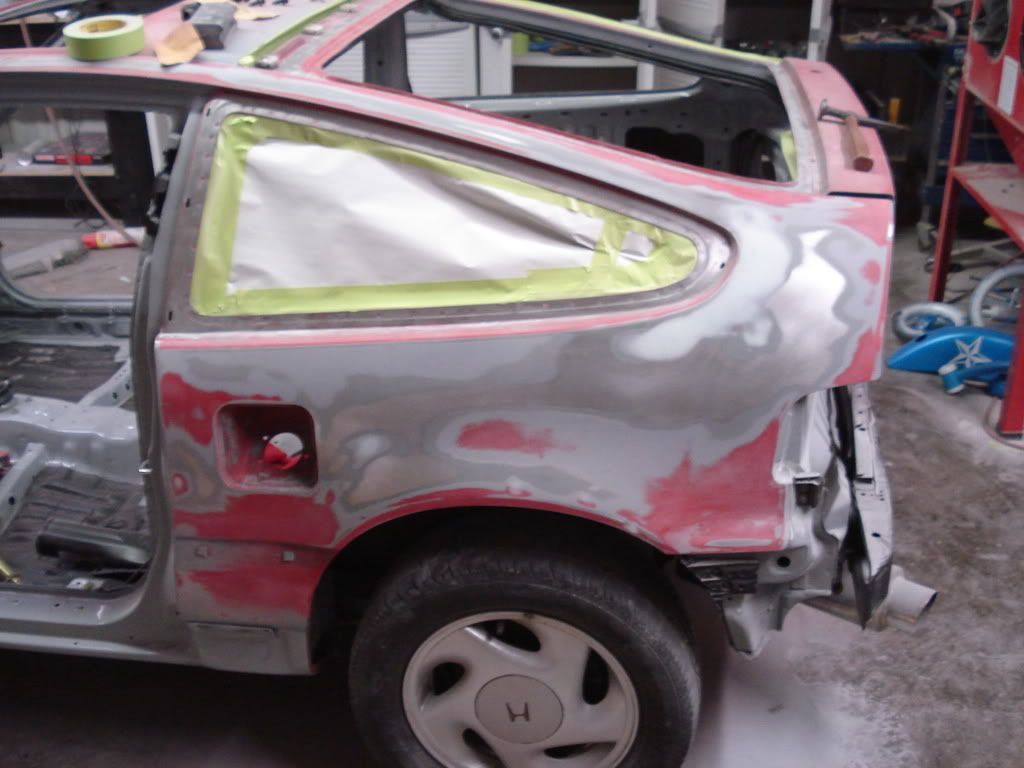 Part of the roof:
The other Part: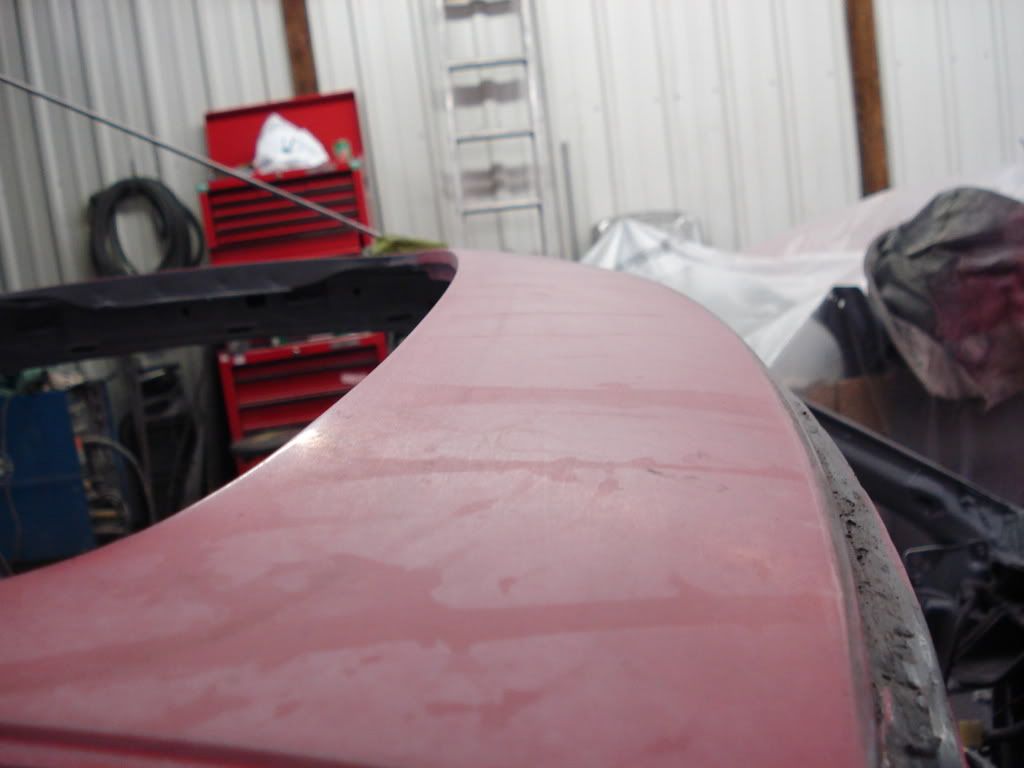 Ground out the surface rust spots and rust morted them: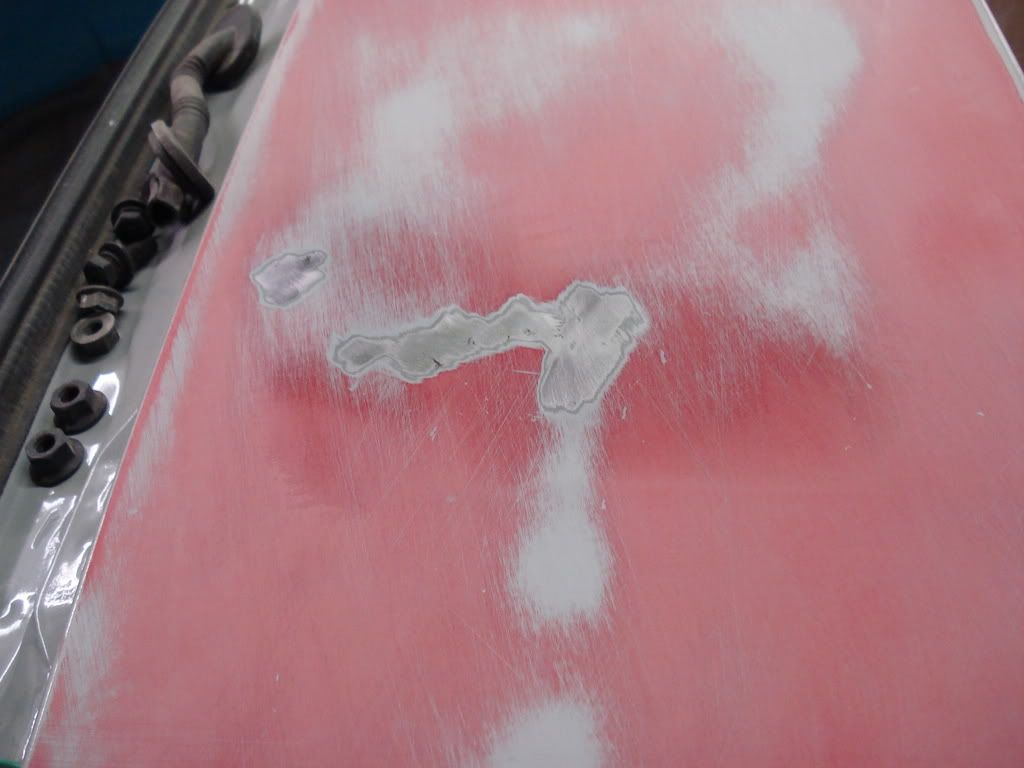 Got all the windshield glue off:
Roof is primed and guide coated:
door ready for paint.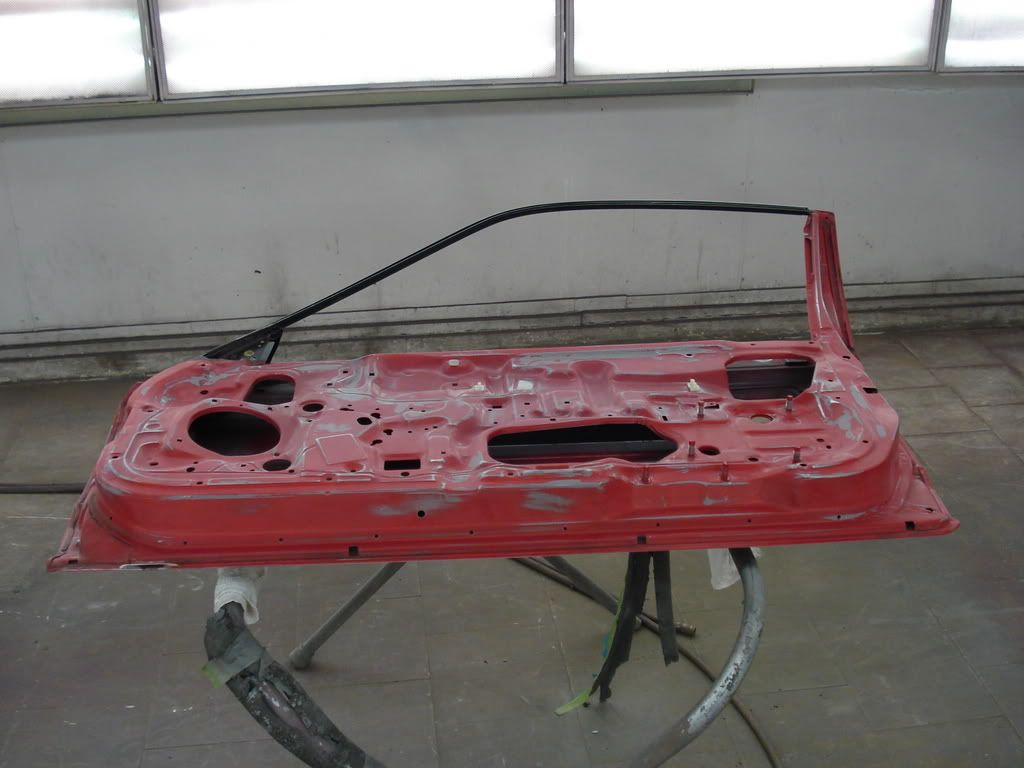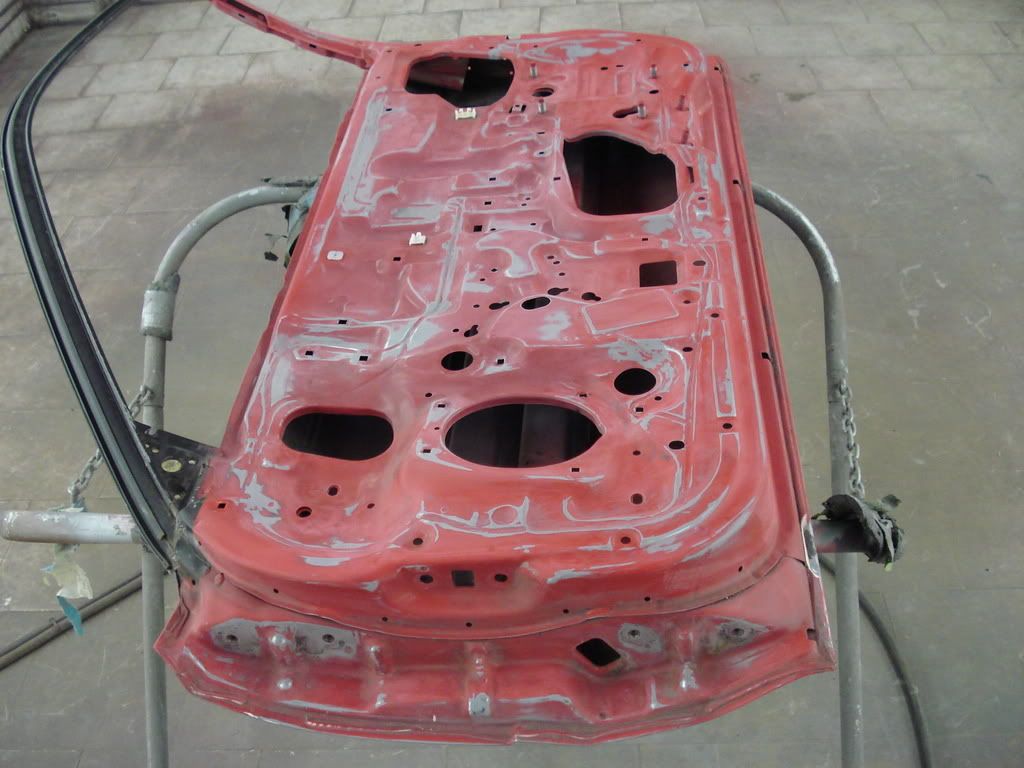 Painted!!!!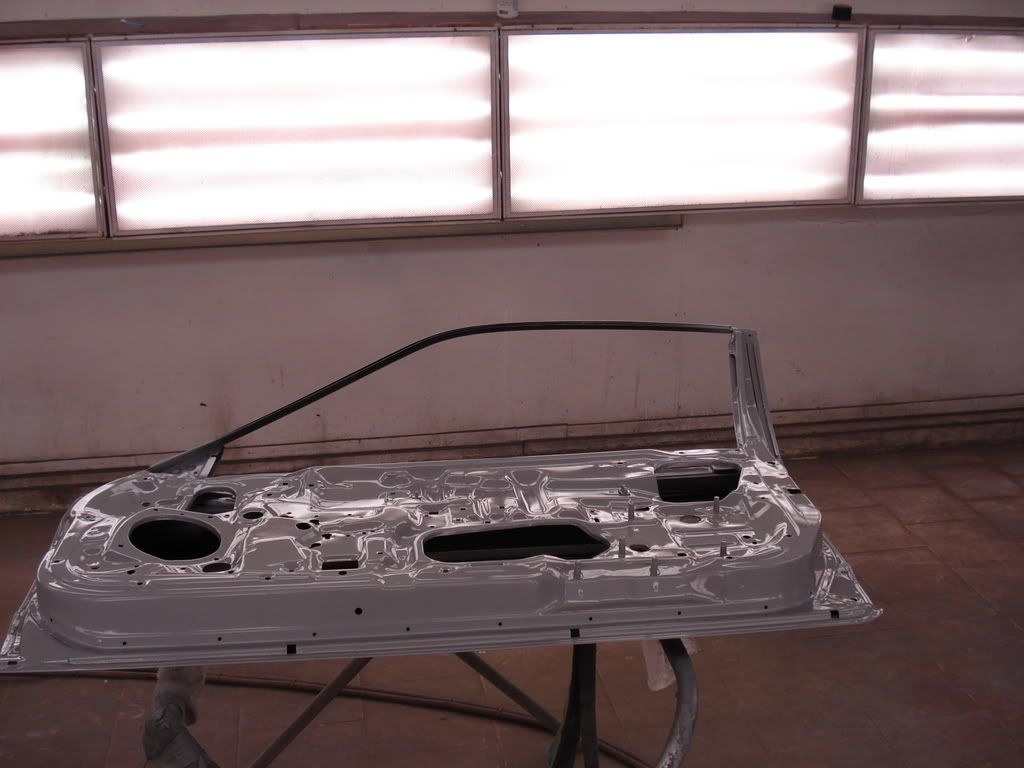 o0o yea got bored and painted a single cam valve cover!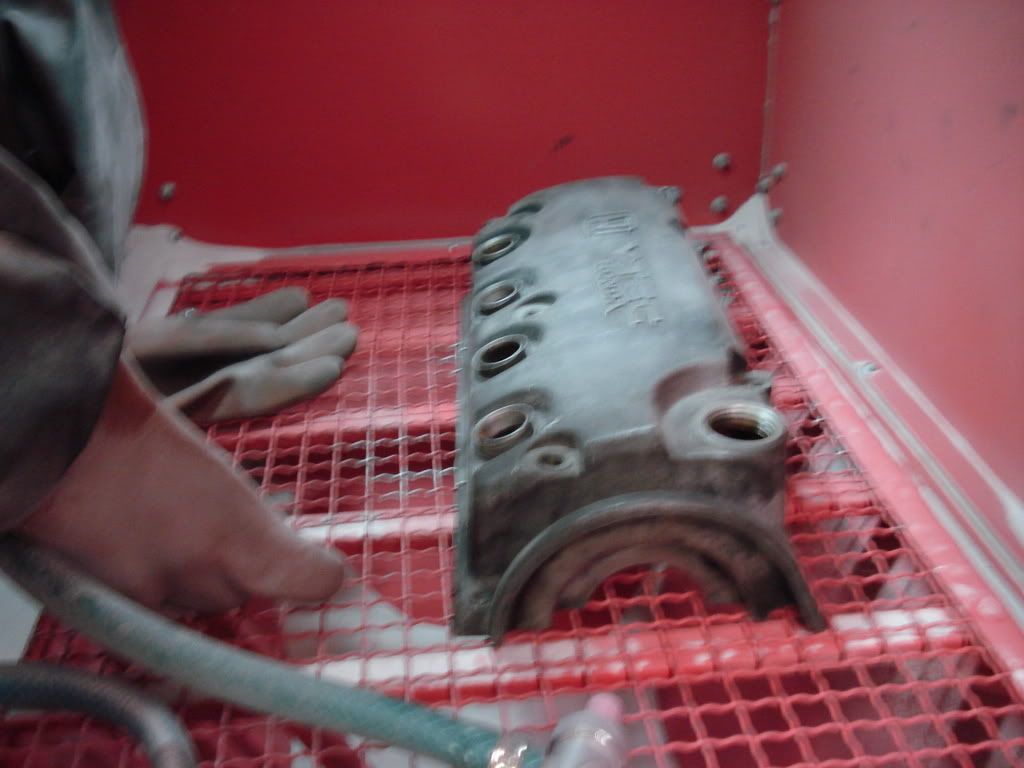 Went to chicago and got a Passanger side fender, vis, hood, and some lights. Figured I would post some pics of the progress
New rear bumper from honda:
Quarter Glass weather strip:
Amber bumper lights:
New hood!!!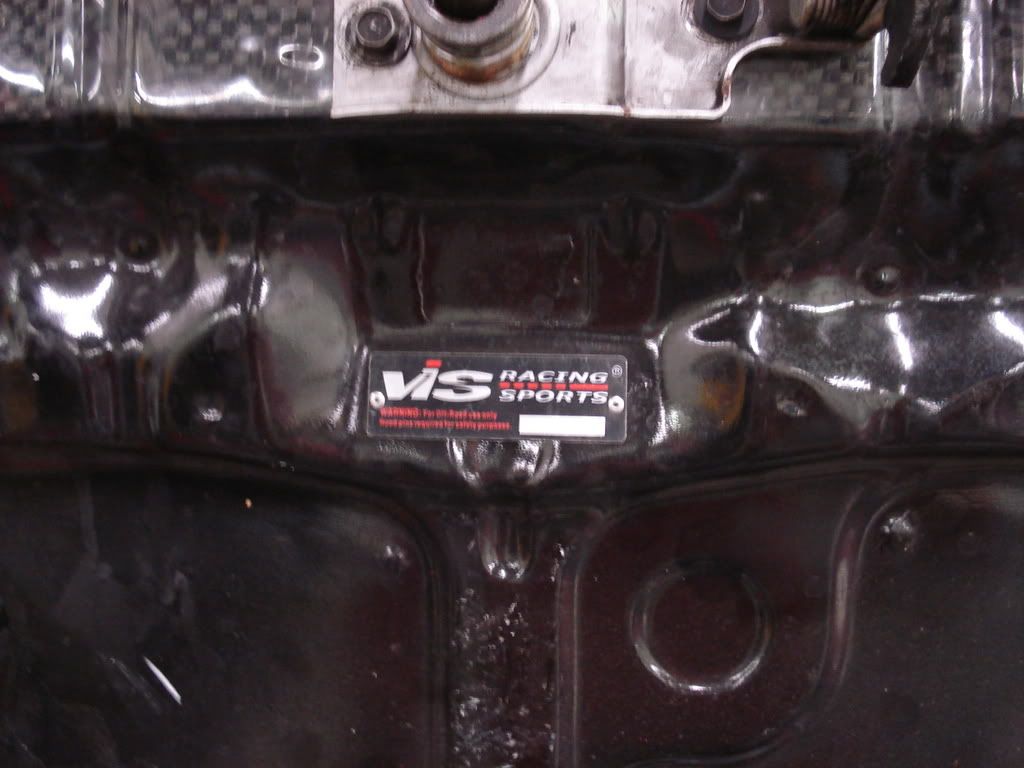 Quarter in final prime: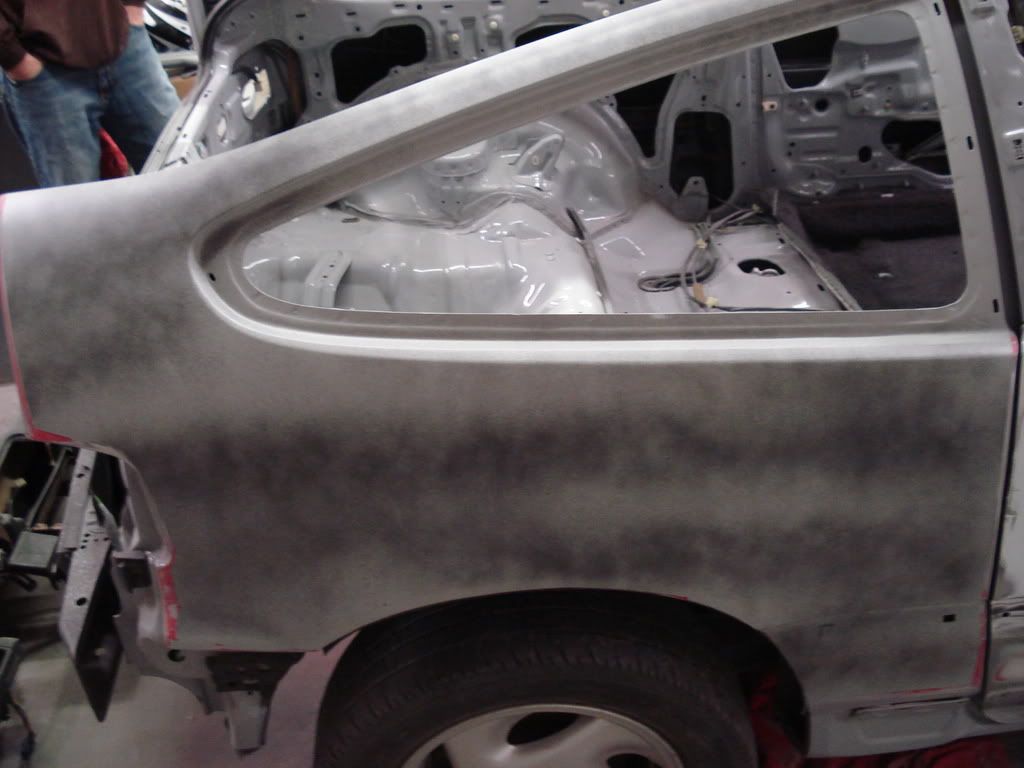 Roof in final prime: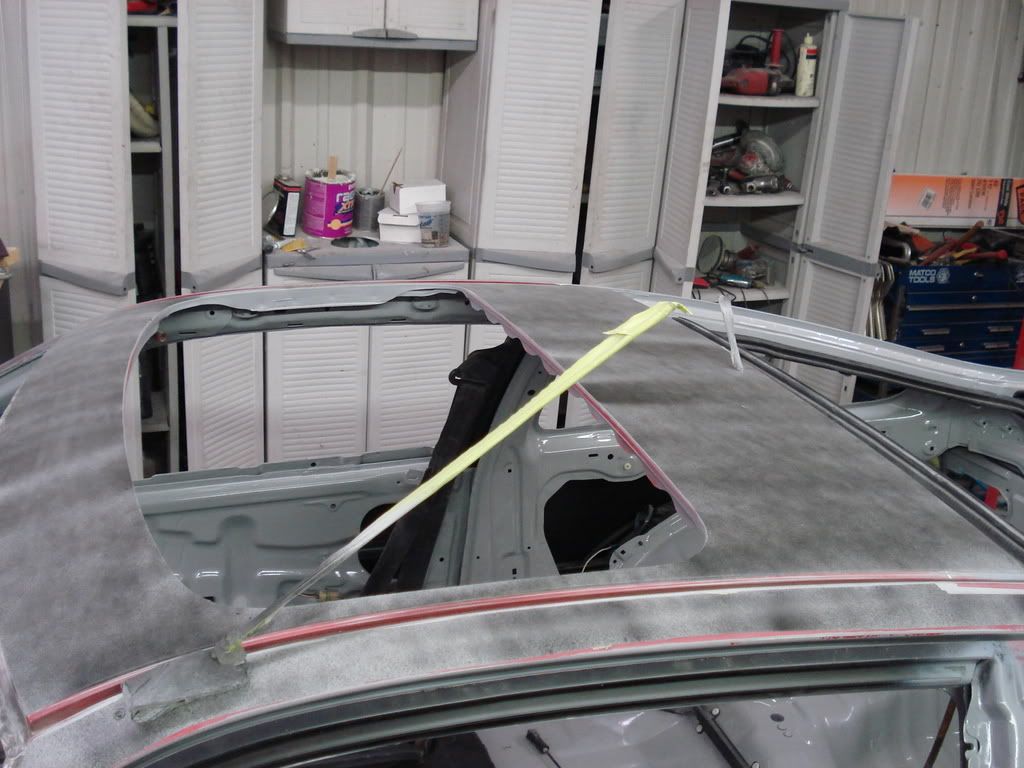 Some Pic's of the inside: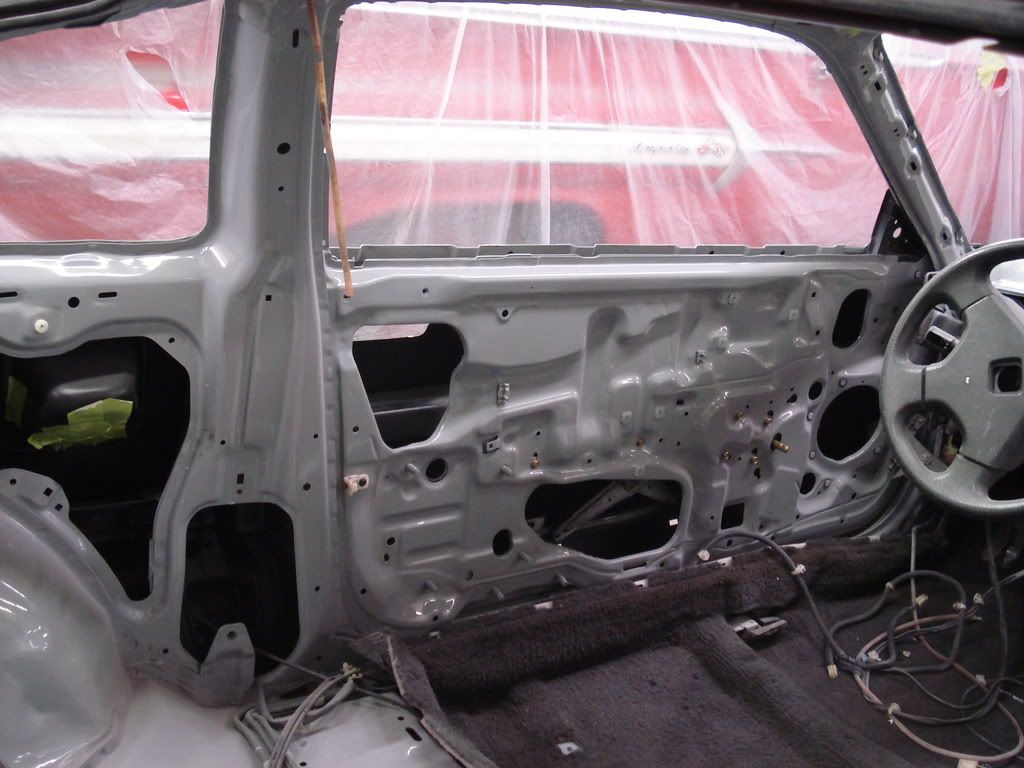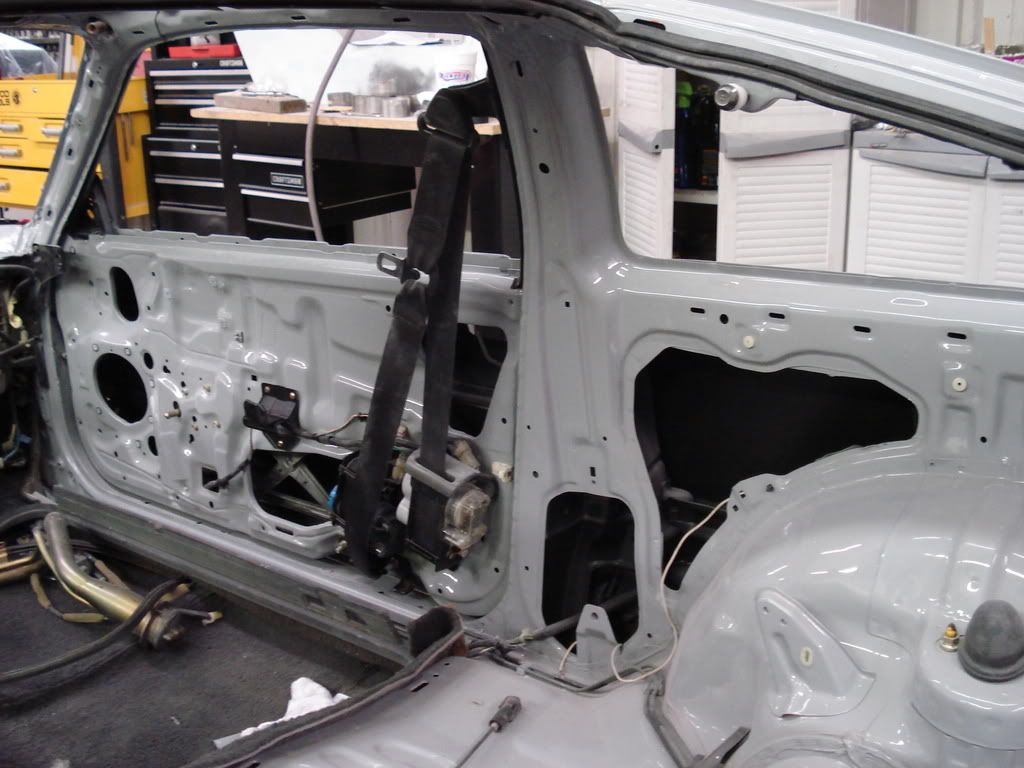 Need a new Moonroof ftl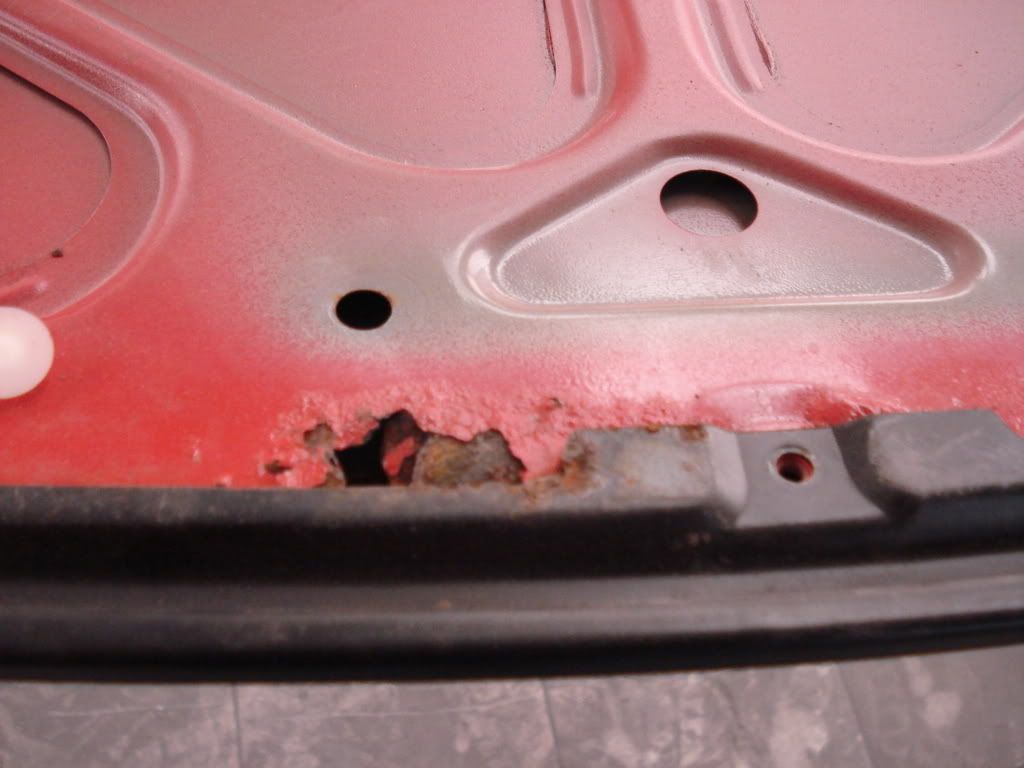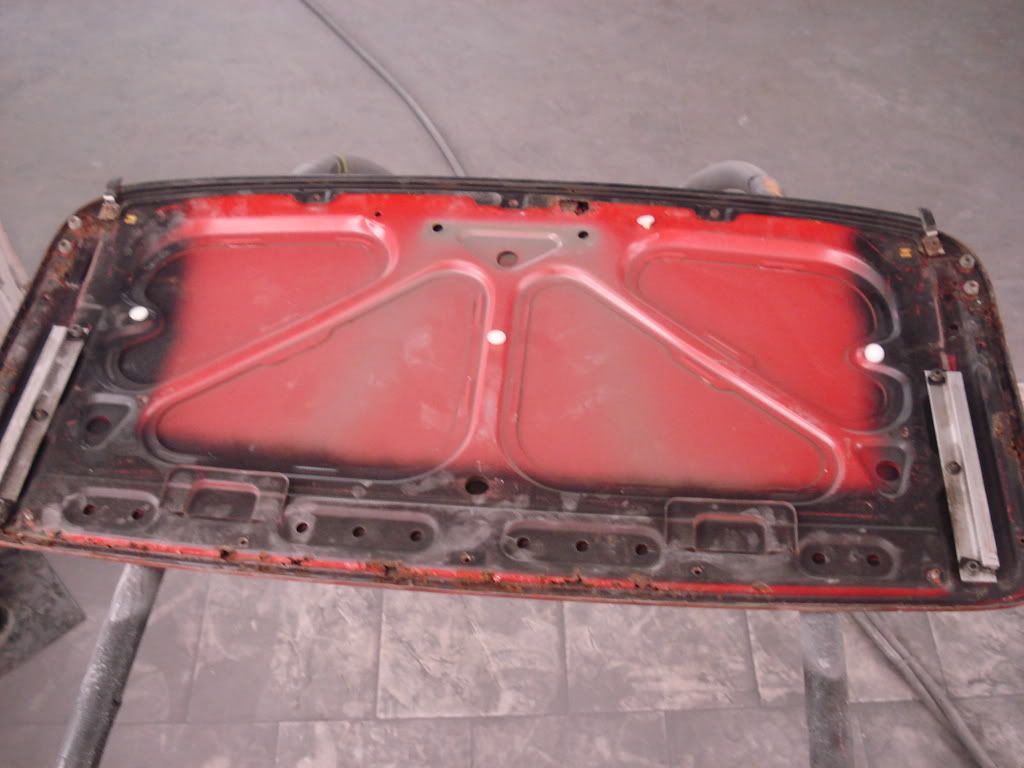 More pics up soon the cab of the car is in 320 a fender is in final prime and one in its frist prime!! i have the doors left and thats all!!! wo0o0ot
Updates!! nothing big but its still progress!!!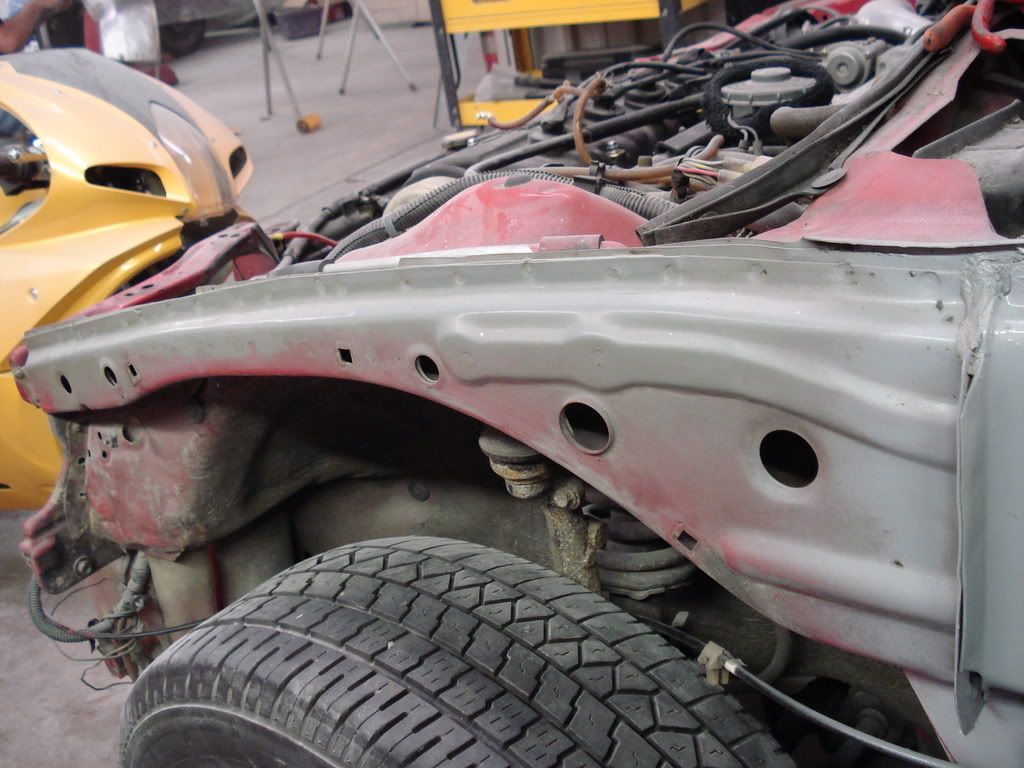 trim blacked the rails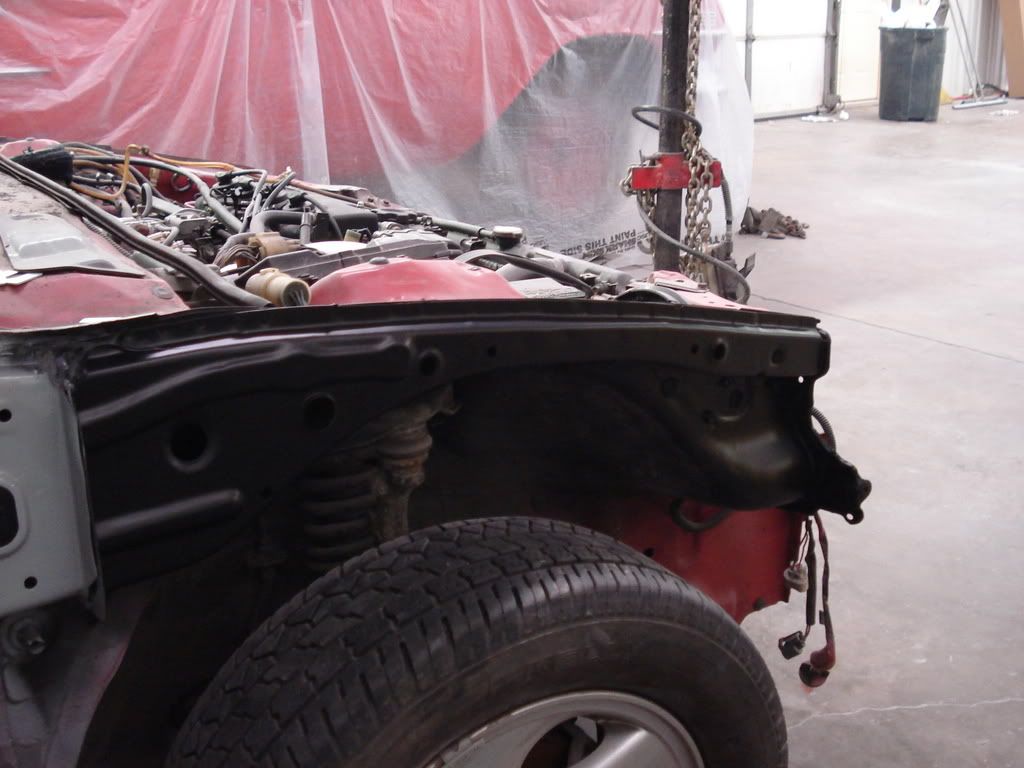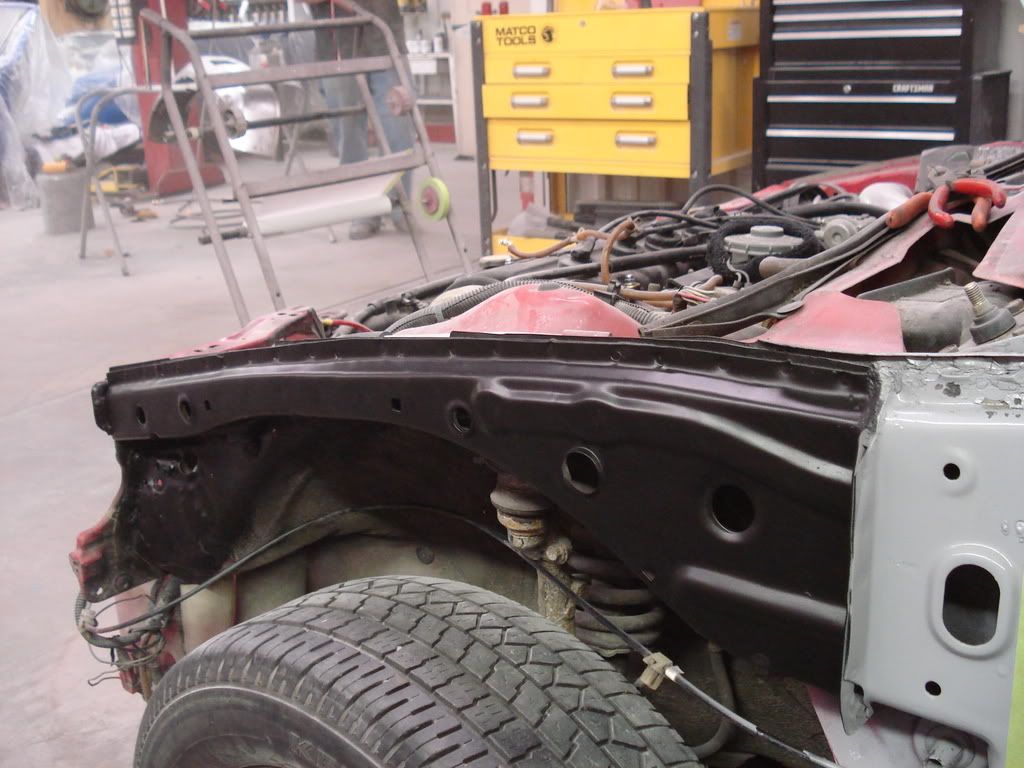 roof done!!
quarters done!!
thats all for now!
UPDATES!!!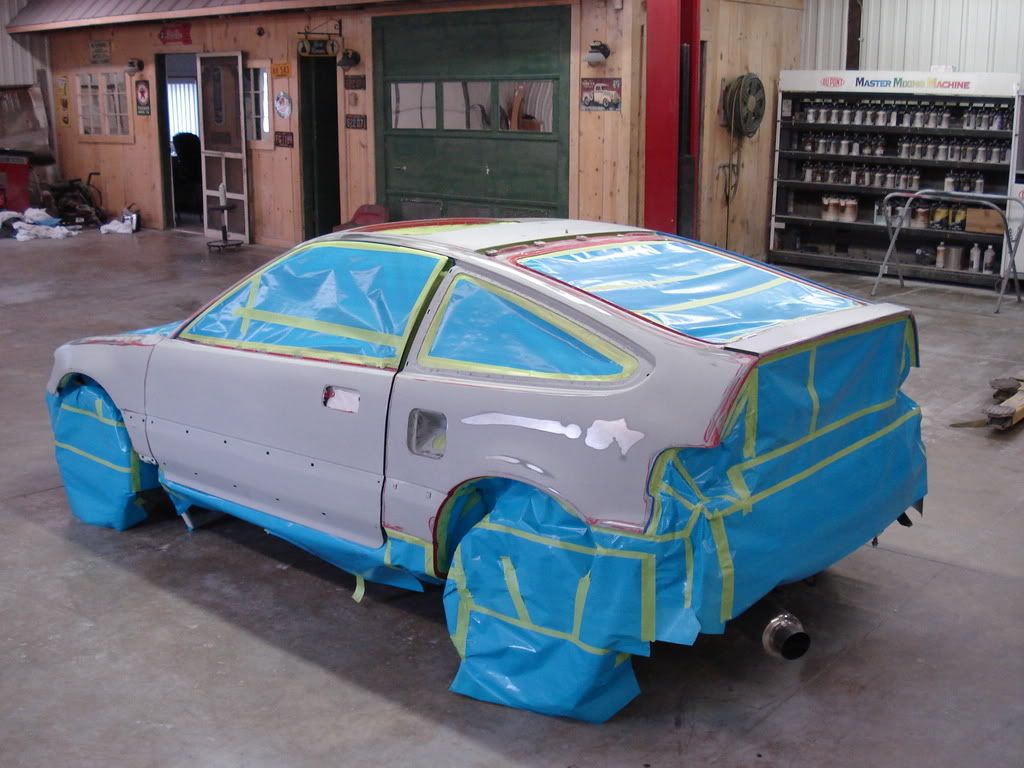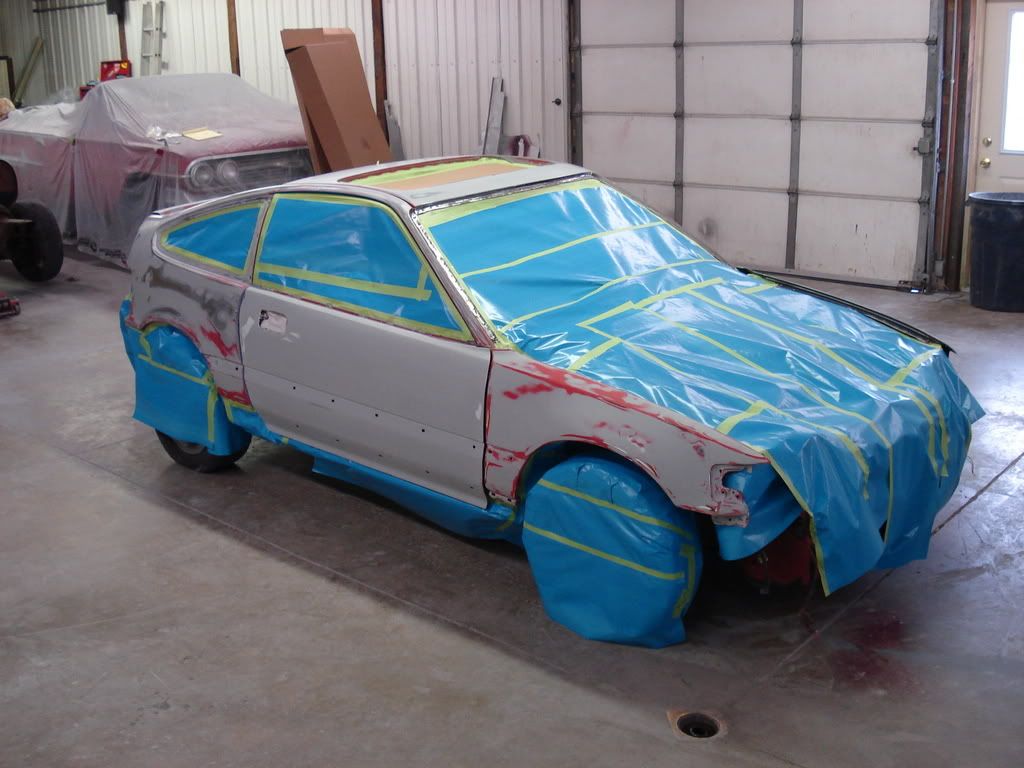 after we based we took the car apart to clear so we could concentrate on clearing each peice.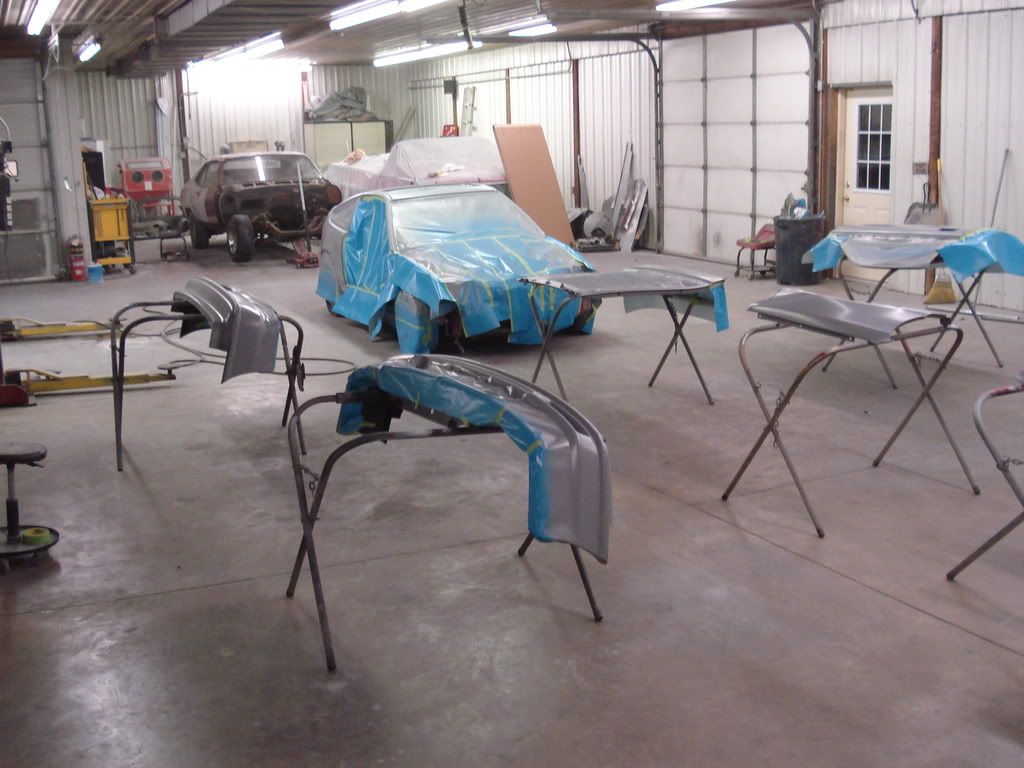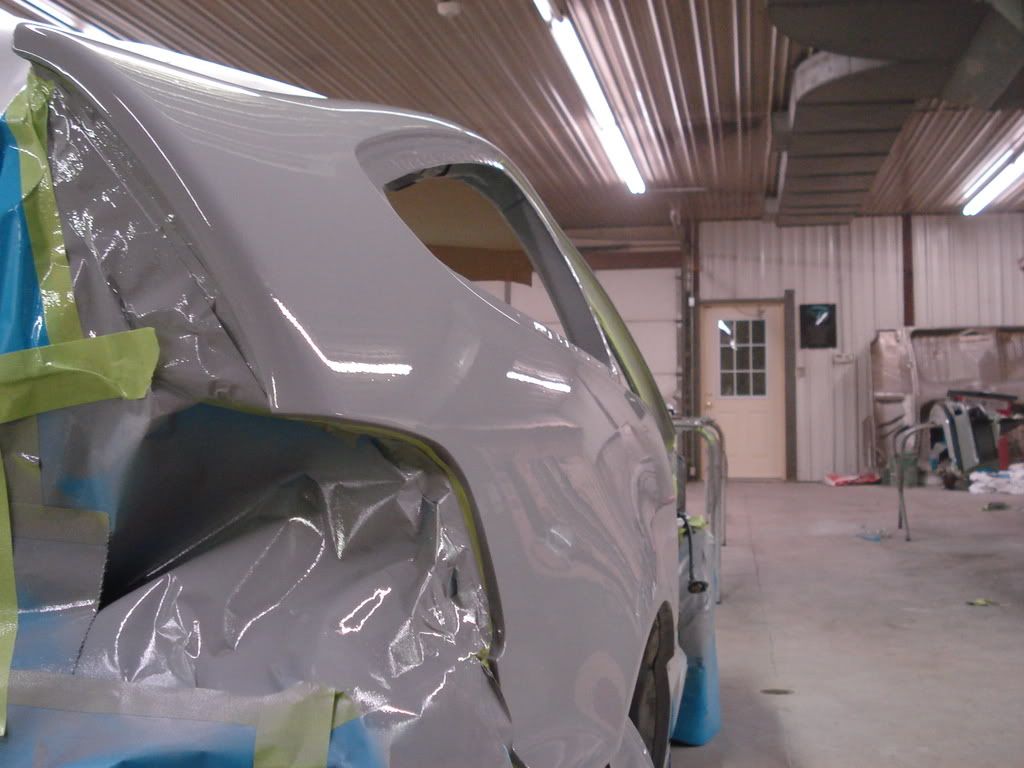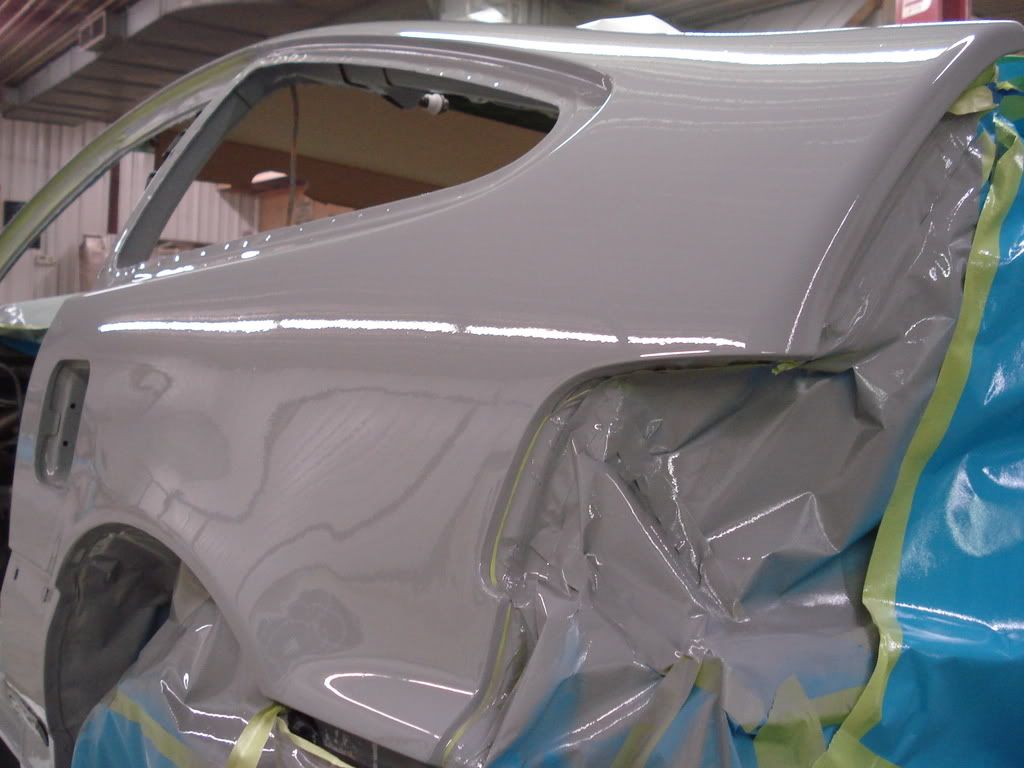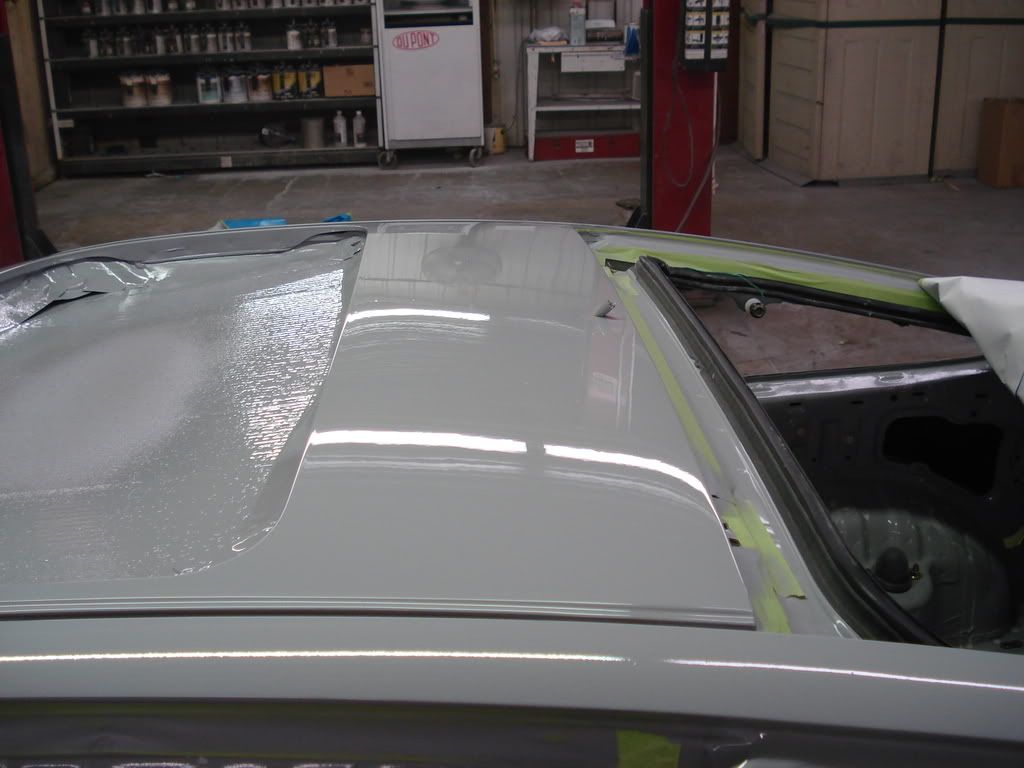 ccord/DSC01724.jpg[/IMG]
The bumpers are sexy!!!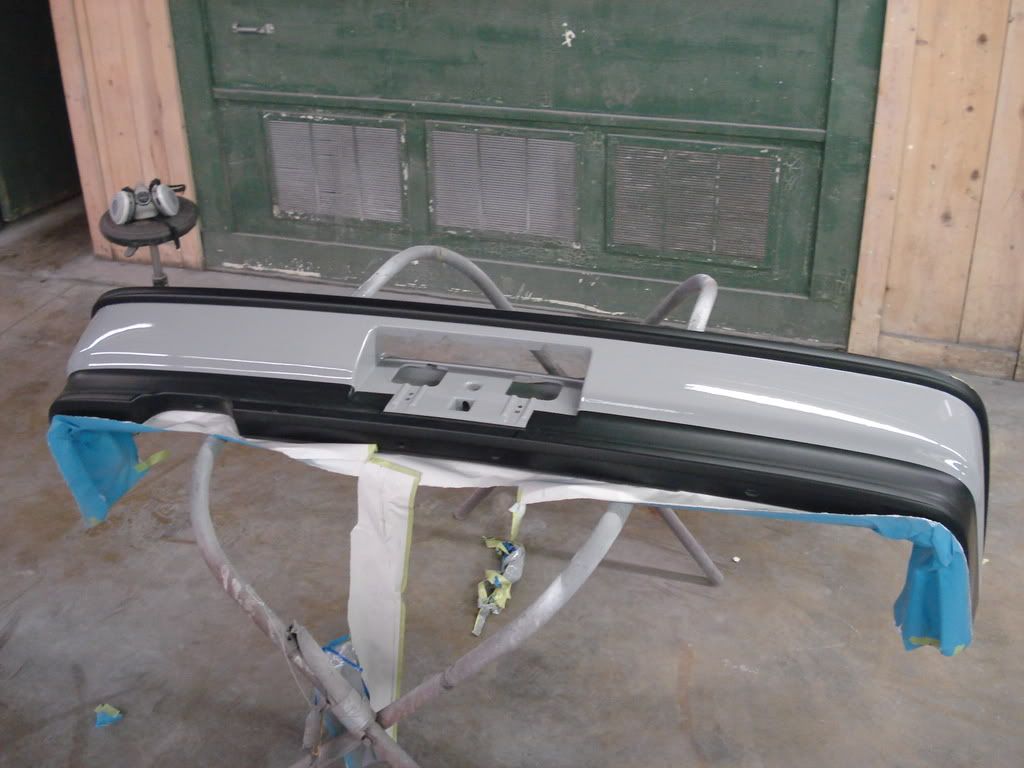 More pics up later these are quick shots after we got done.
UPdates!!!! the whole car has been wet sanded and buffed!
put together the hatch, rear bumper and tail lights more tomorrow!!! wo0ot it looks like a car again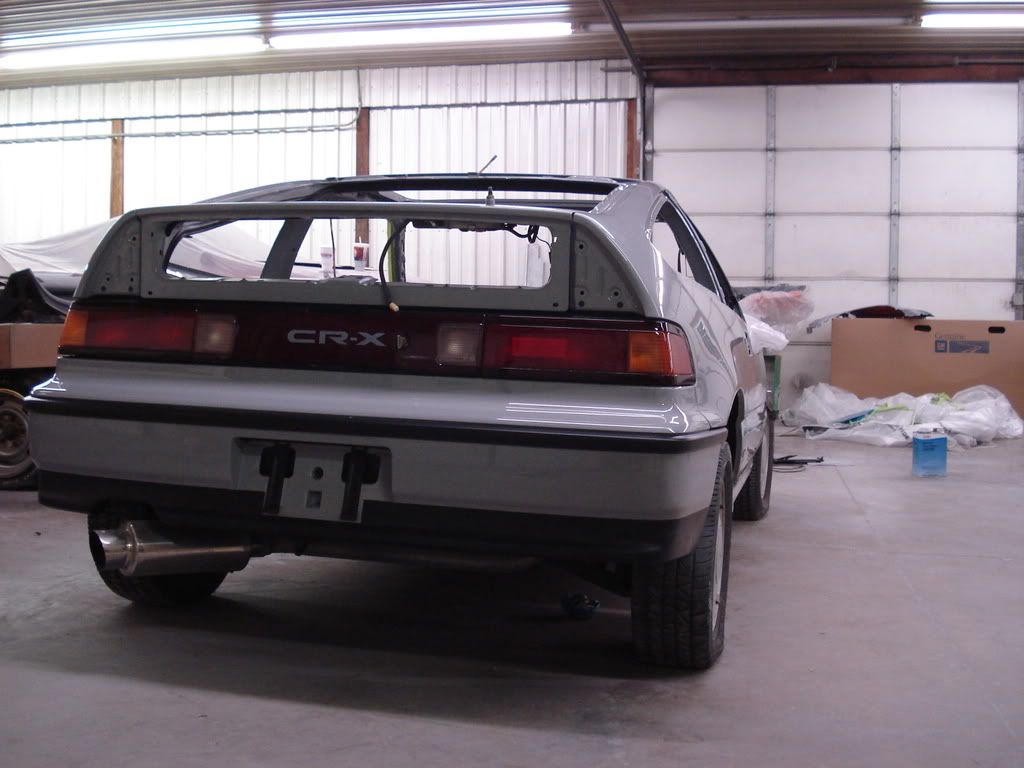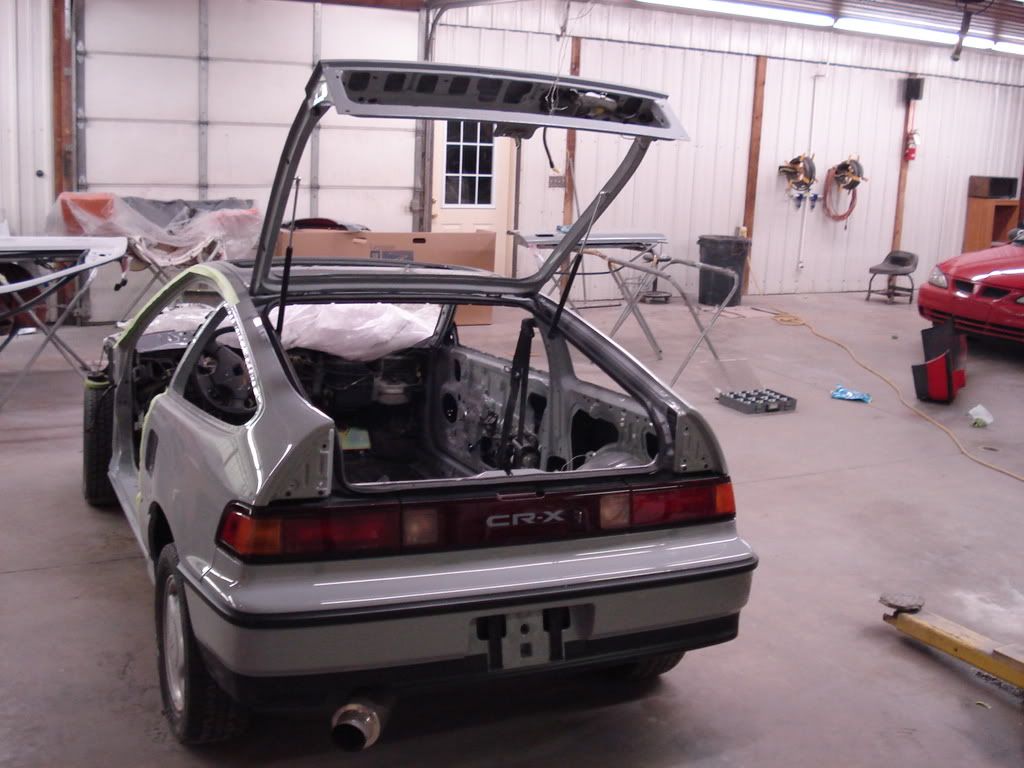 Ftw!!!
None of the gaps are fit on the car just put the bumper on there for some more motavtion ha
[/quote]
Did some little things to the engine bay made it look alot cleaner.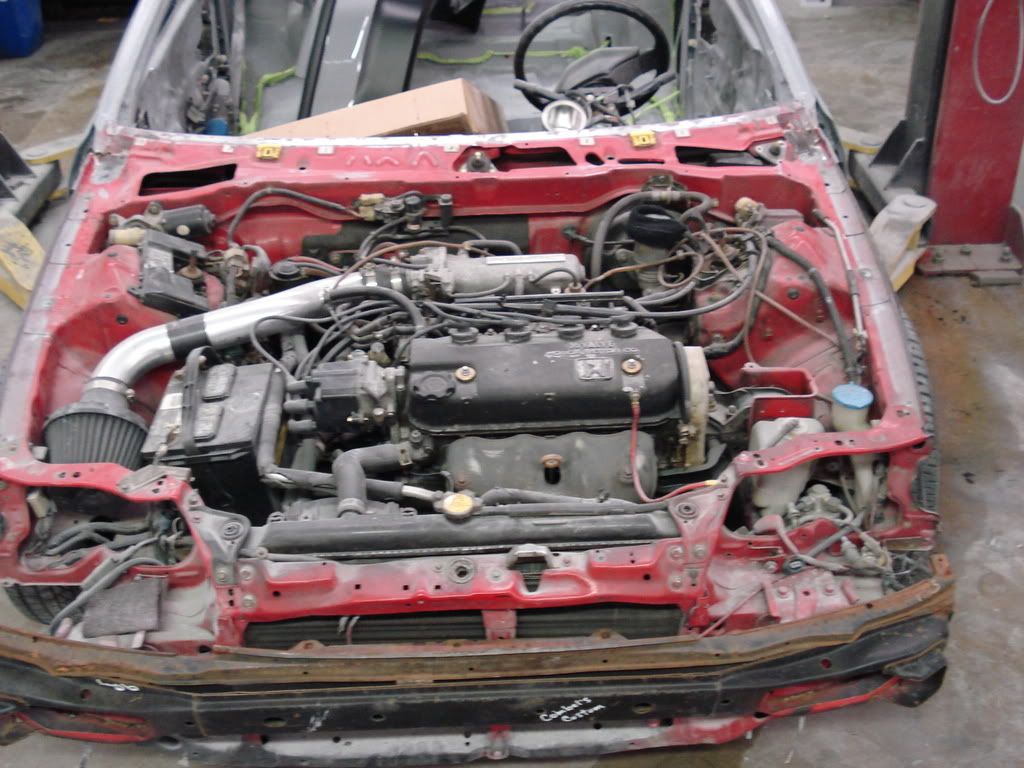 doin a lil work lol
some parts taken off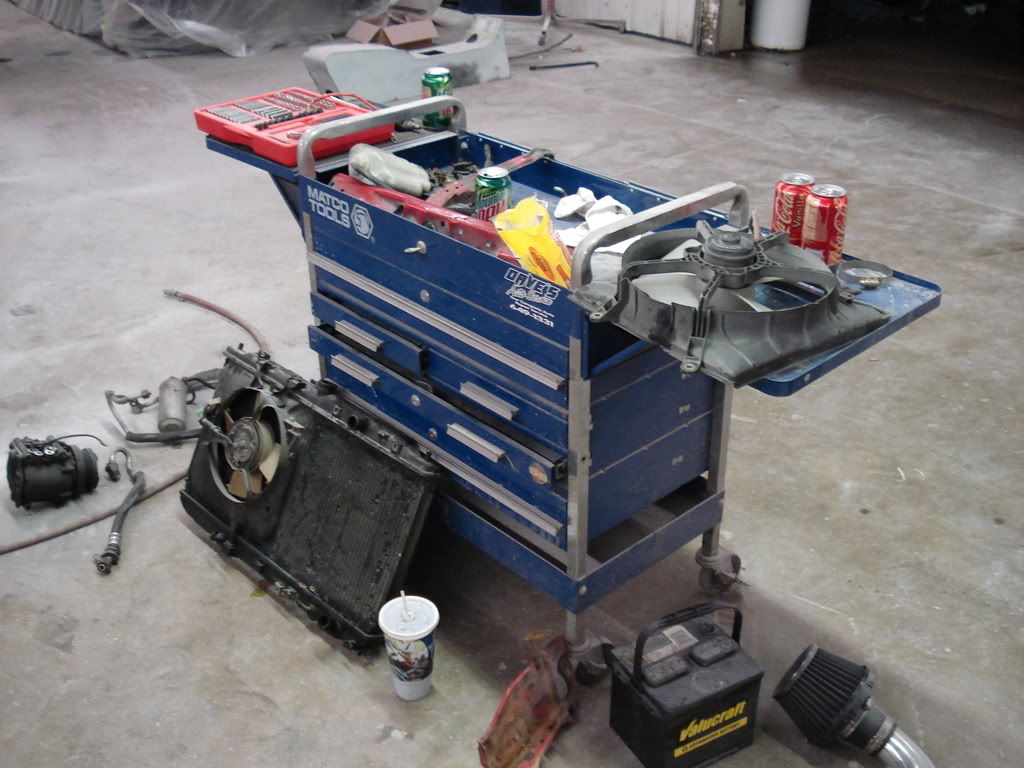 hahha!!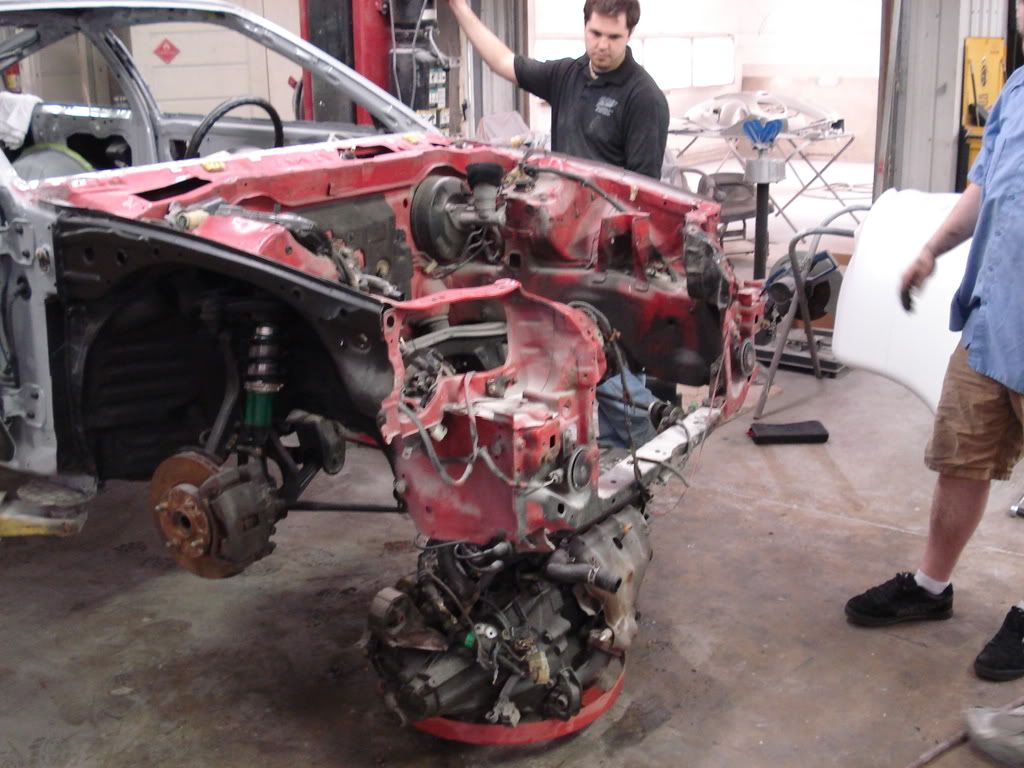 Motor out!!
Nastyness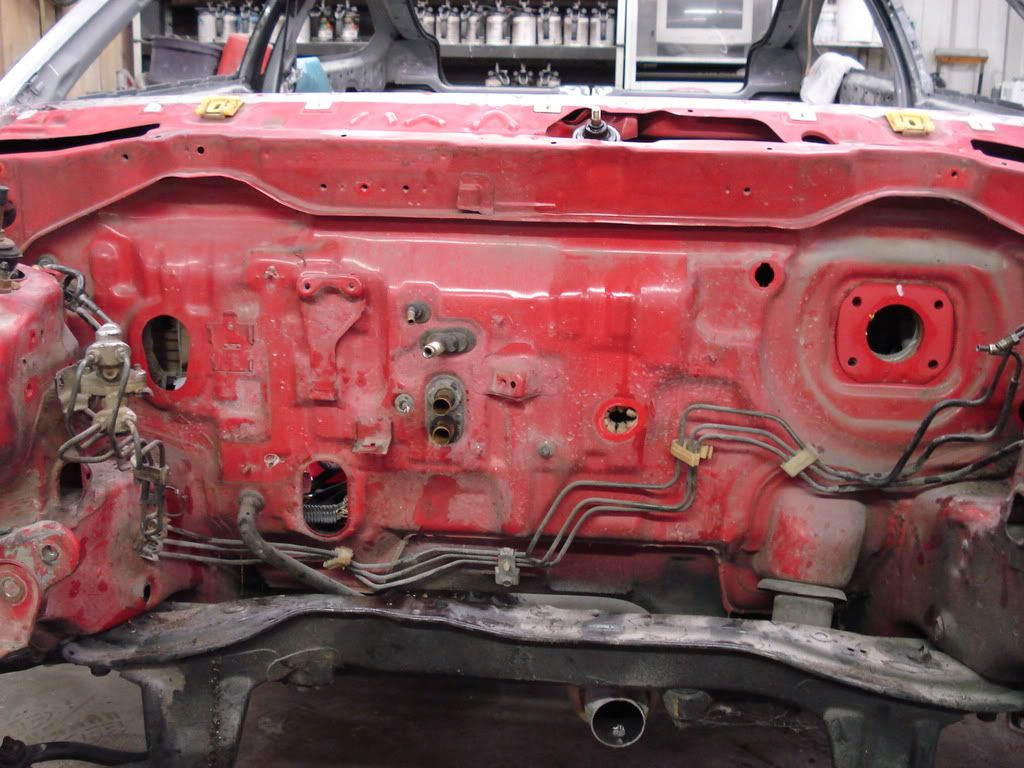 Bling Bling haha cleaned it up
Doing what we do best hahaha lawls
The engine bay is now painted.....
The rear gut was taped off to be resprayed.
The rear gut is now painted and almost everything has been reinstalled thats going back on.
The Brake Booster and Wiper Motor were both stripped and painted. The Master Cylinder was also stripped down and recleaned before reinstalling.
Some Pics I found of the crx at IA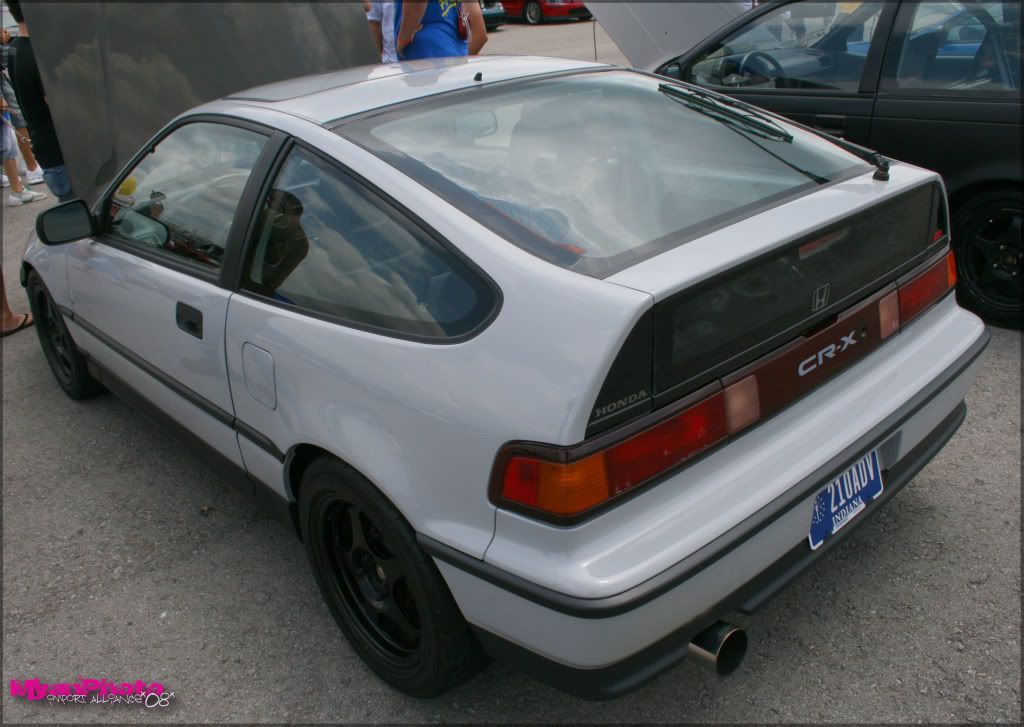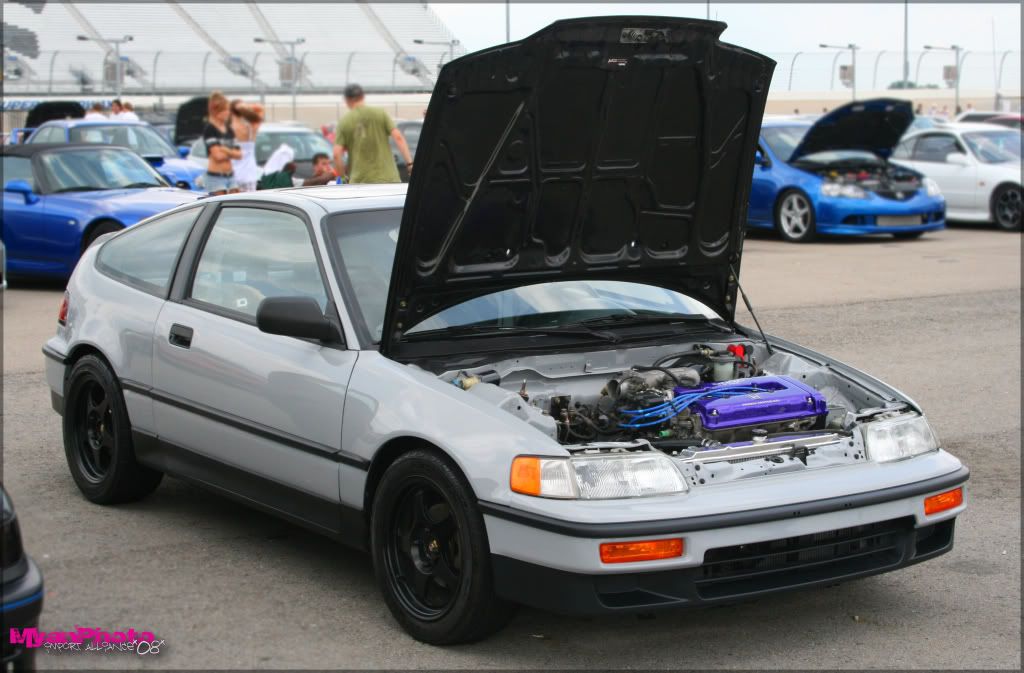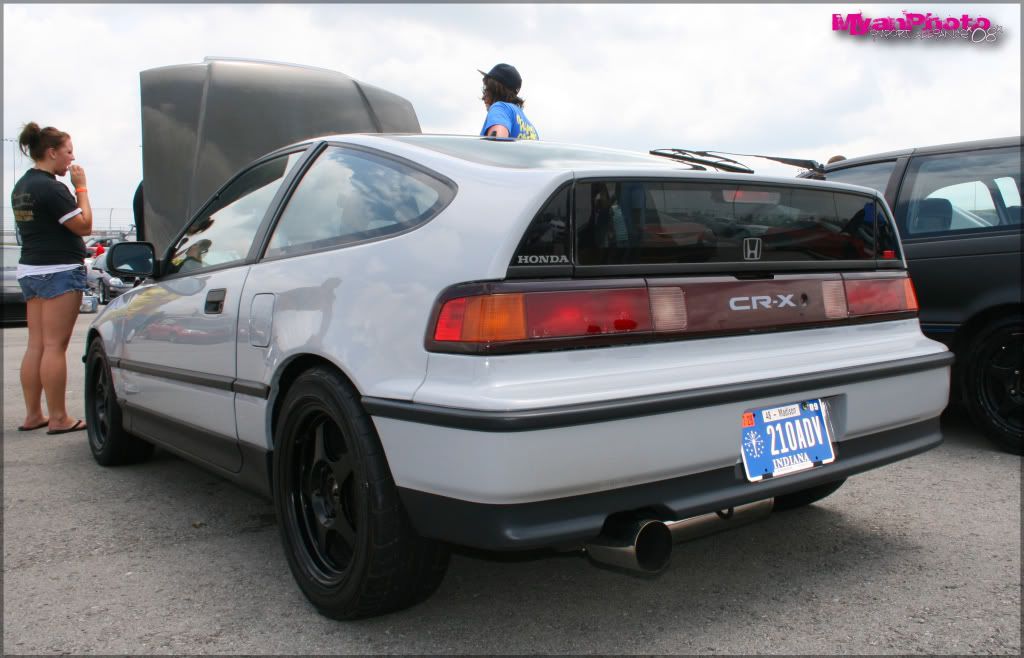 Dirty but sometimes you gotta ride like that.(sorry for big pic its from an iphone)
JollyGreen;36785992 said:
Pics!!!
I forgot my Delete at the shop, and my lugs are on there way!
Jdm Fogs got them today.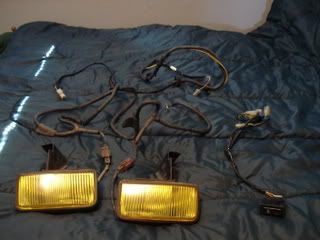 Oem Armrest.
Spoon Steering wheel.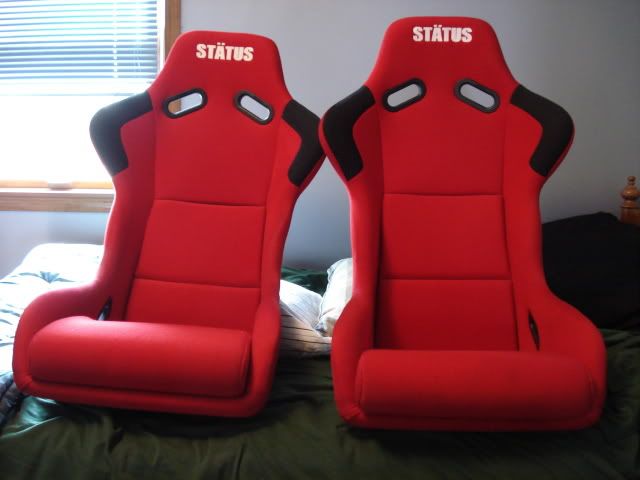 The interior is coming togeter.(Status Seats, Spoon wheel, and OEM armrest.)
JollyGreen;38039238 said:

Ok so here is the status on my wheels.(Crappy point and shoot sorry!)

I bought them used, They had all these lines in the clear as you can kind of see here.

So I stripped the Faces down with: 320, wet 600, 1000, and 2000.

Then I buffed, and Polished them.

I have Not cleaned the wheels I have done lol Please do not think thy are cleaned up haha

o0o I got a new shift knob :thumbup:

That is all for now, I am working on the wheels today going to try and get most of it done today, since I am so0o broke I can't buy parts hahaha

So I kinda quit being lazy...

Wheels are done, just need to be put on the car, and cleaned.

Sorry for the ****ty pics, I need a new camera..

Sassy approves!

New lugnuts.

I started cleaning up the interior where it sat all winter. I just stopped driving it one day there was still pop bottles, and food wrappers in there. lol

Put the Spoon wheel on there as well.

So0o.... I picked this up! Pretty pumped about it, don't know a lot about this wheel got some people checking into it. I do know it is very very rare. haha

If I can get my friend Seth to send me some pics of my car they would be up but he is lazy. lol so blame him!!

It was nice finally meeting you dude.
Thanks for all the comments guys!
I will have a pic of the battery this week. I am doing a lot to the car for Import Alliance.
So I took the Tri Y off, and got a stock header for better fitment.
The Tri Y took it rough.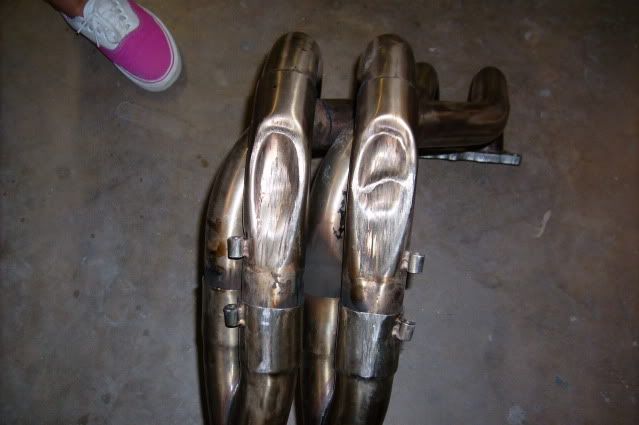 While the header was off I wanted to clean up the motor a little I used Rust- Oleum High Heat paint and painted them engine and trans.
(Sorry the pics suck!)
Before: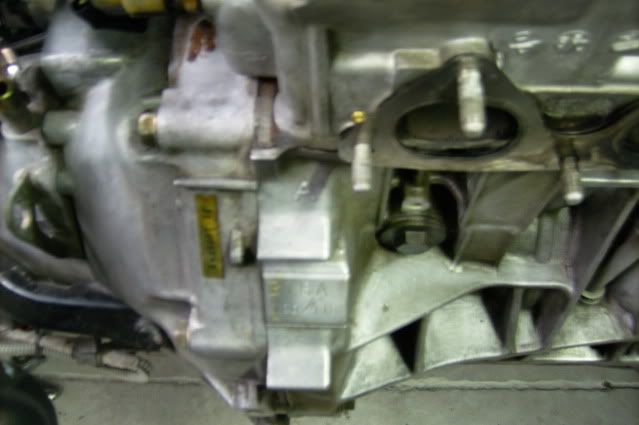 After:
Got some cool Items as well.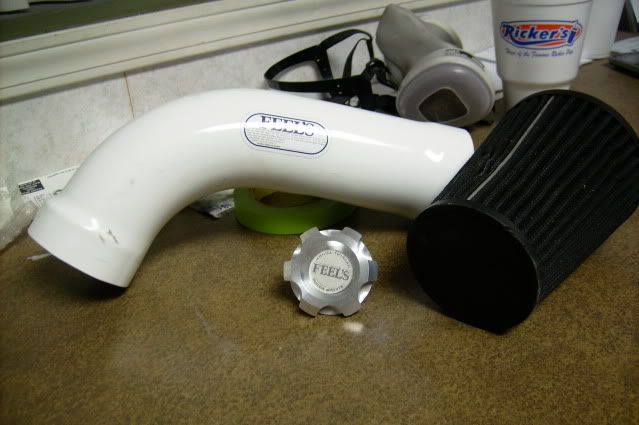 There will be a lot of things going on to the car this weekend!
Lots of updates!!
Well.... Took off the amber bumper lights, and put the stock one's back on.
Got some Ef8 corner lights.
Before:
After: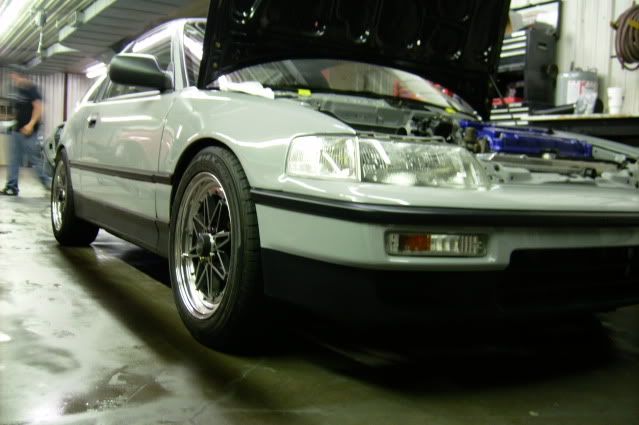 My intake manifold gasket was bad so I needed to change it. I got an obd1 intake manifold to clean things up in the bay.
Before: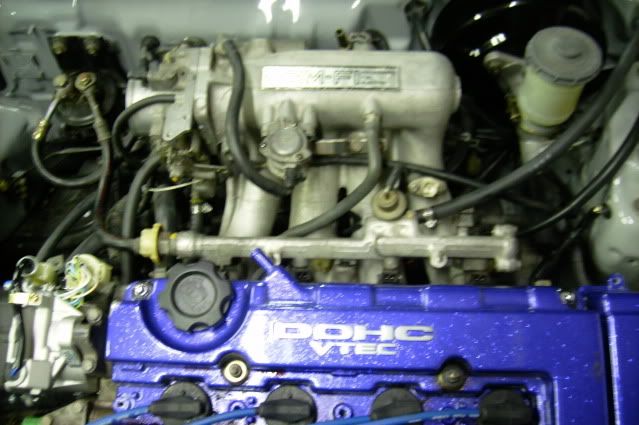 Intake manifold off: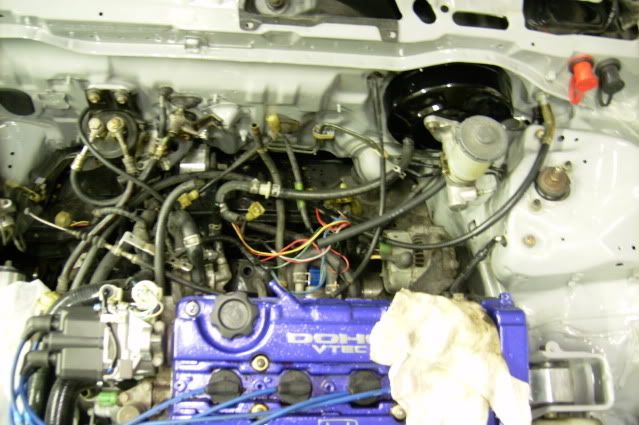 After:
Just a little teaser.
Sorry for the ****ty pics again.. I need to buy a camera but im broke. hahah
I love music so I picked up a new cd player!
Just picked up a few little things before IA.
My friend seth mounted the cd player for me. I need a harness for the cd player so I'll get that tomorrow.
Underside of my hood before I started painting.
Its painted now, Just to lazy to go snap a pic. haha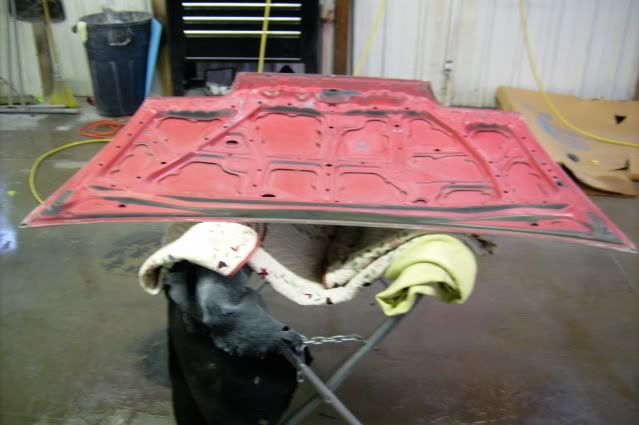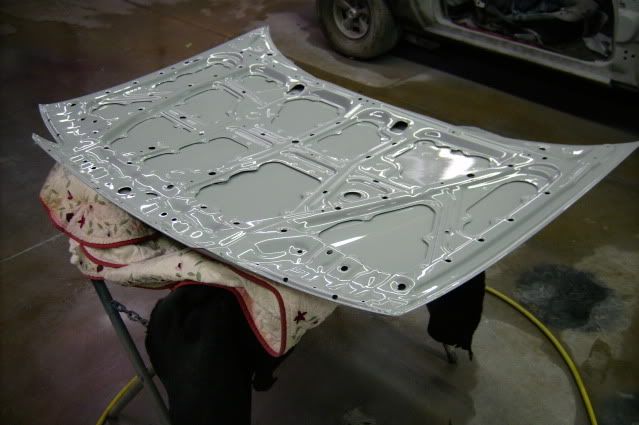 Picked this up yesterday as well.... I love flake. hahaha
Some Pics of the crx at Import Alliance.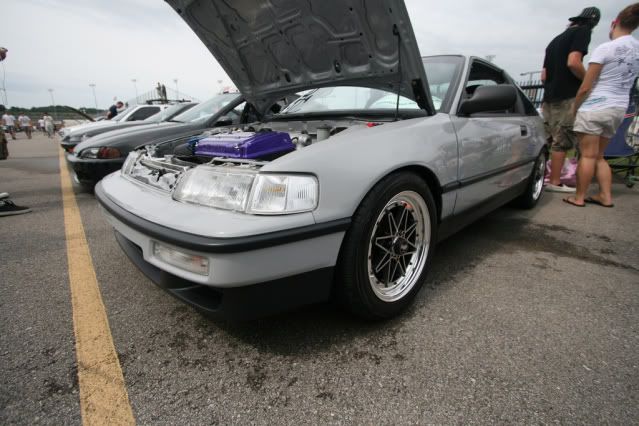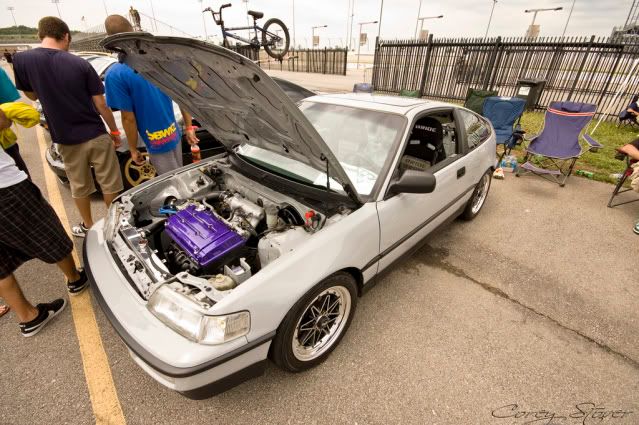 I entered the Vavle Cover build off. It was pretty sweet getting to pull the car into Victory lane. I didnt win.
Oh well always next year.ha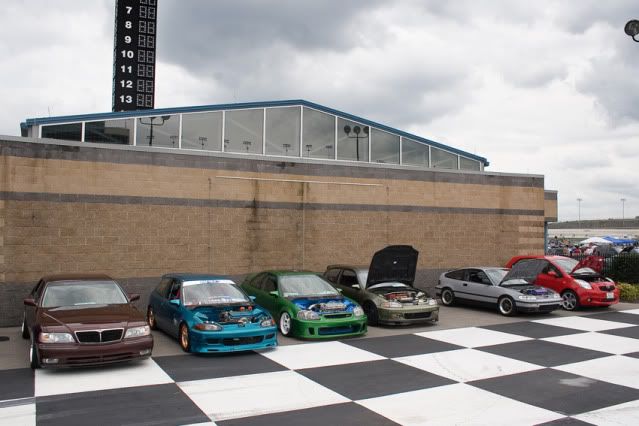 Holy throw back pic!!! This is the summer after I got it!! I was 16 years old. haha
JollyGreen;40410267 said:

JollyGreen;40416198 said: