Discussion Starter
·
#1
·
Ok so I thought I fixed this problem already. Either I did and it is leaking somewhere else or I just thought I fixed it. Anyway the problem is water is dripping from the hatch mount. So I stripped the back out to find the problem, and this is what I found: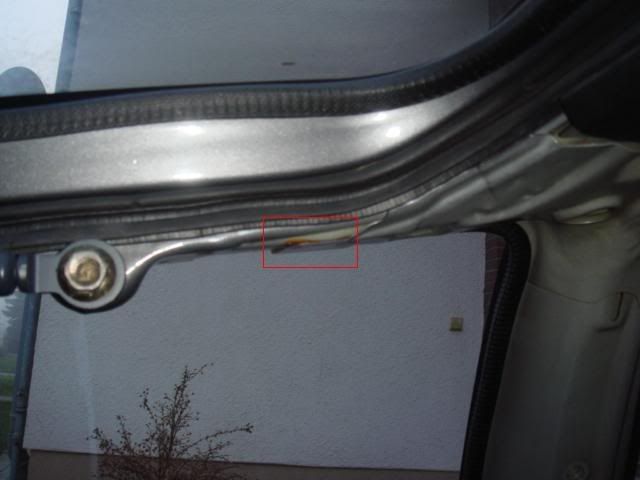 In the red box is the last place that the water touches the frame before it runs down the plastic interior and drips off of the hatch mount. I tried pouring water over the hatch drains/sprayer nozle and into the sunroof drains, but nethier produced the leak. So after some idiotically fumbling around and making a total mess of the back half of my car. I tried pouring water in the sunroof again. Amazingly the leak started again, but all efforts to locate the source failed. The Drain tubes are dirty but completely operable. I just left all the panels off so I can contiue to work on this and to continue to clean up the water. I spent a good four hours because apparantly my brake lights are leaking here: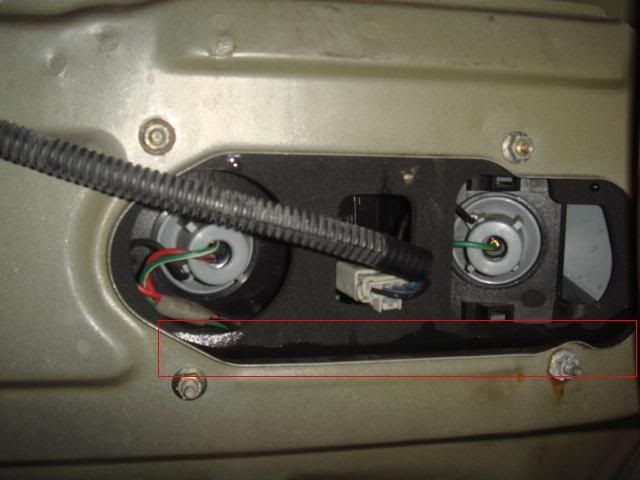 Can anyone that knows explain where to put the sealent. I bought both silicon and Acrylic. Which is better? Thanks for all your help guys!