Discussion Starter
·
#1
·
After an exhausting search I found my new ride. I found it Sunday night on auto trader. 88 Si in Columbia, SC that looked very CLEAN. Monday morning I saw it on ebay with a $500 starting bid. Monday at noon it was at $1,700. I called the guy and told him I would be driving down monday night to pick it up tuesday.
I arrived in Columbia at about midnight, got a room and went to the waffle house for dinner/breakfast or somthing like that :lol: He called me tuesday morning to set up a time after he got off from work and told me where a mall was if i wanted to kill time.
We killed some time at the mall and driving around ( more on that later).
Picked it up at 5:30pm and drove it back to virginia making it home at about 11pm, getting 32mpg for the trip.
Now the pics:
The only rust on the car. Im going to have it fixed asap.
The are GT seat covers or somthing like that. They are made to a vehicles seats specs so they fit tight. The driver seat has a tear in it that was sown up and then these were installed.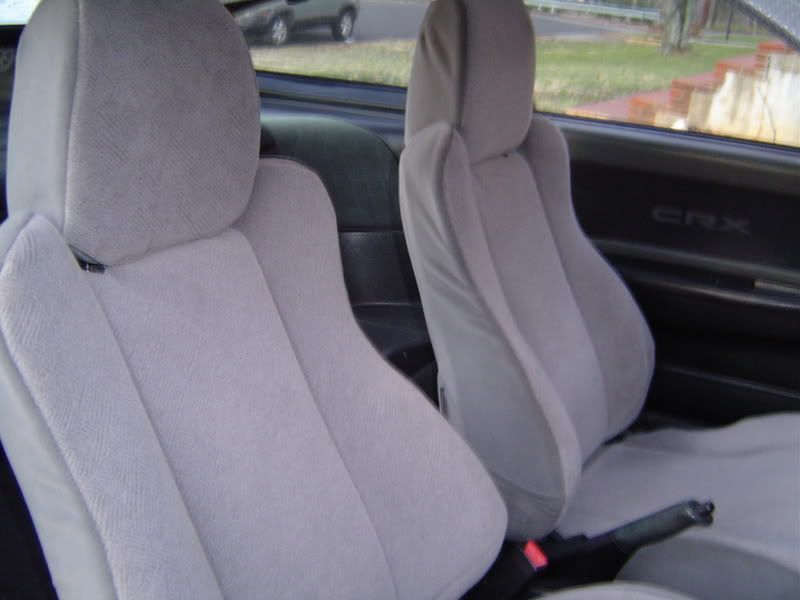 Engine shot, pretty clean too other than the valve cover
MINT passenger floor mat ( which will be for sale )
YEP, 245,000 miles on it. Runs quiet, no engine noise, shifts like butter.
Cargo box near MINT!
OMG!! Climate control MINT!!! ( more on that later too)
2 Small cracks in the vinyl on the door panel.
Cover that is STILL ONE PIECE!
What was in the glove box
Reciept for paint like 2 years ago. Almost $1,500
$400 brake work.
|Goodyear reciept. He said his uncle took it to them and told them to fix whatever was broke. $2,500 later ( hence climate control )
More work done at tire kingdom
Now I know you guys are dying to know how much. Well I shelled out a whopping $2,100 for it. Thats right two thousand one hundred dollars. I felt like I was stealing it from him.
Now for the mall story. PS3's nowhere to be found around here, well I bought 2 of them in Columbia
One for me, one for ebay a little closer to christmas.