Discussion Starter
·
#1
·
well at the beginning of the summer i bought my first CRX, i just needed a cheap car to get around in and i found a 88 crx, its all stock minus the b16 thats swapped into it and some gay tail lights. after driving it for a week i got the tuning bug lol so i was planning some things i wanted to do with it but then after driving it a while longer i kept finding more probs with it.. finding rust holes in the trunk and in the wheel well, and my drivers side floor gets wet when it rains :huh: , so i decided to look for a shell i could use as a project car after about a week or so of looking i found one for $500, the body needs work but the frame is strong and it came with koni yellows and eibach springs.
so the plan for my project is as follows:
fix all rust (obviously)
paint it jet black
JDM front end conversion
JDM Glass roof
15" rota slipstreams (black)
JDM black recaros
power steering
4 wheel disk
maybe swap to a hydro tranny
swap in the b16a from my other CRX
and turbokit maybe next year, my goal is to have a low 13 second CRX (which shouldnt be hard to accomplish)
im sure im missing a few things i want to do but those are the main parts, oh and maybe a wire tuck.
this is my daily driver right now: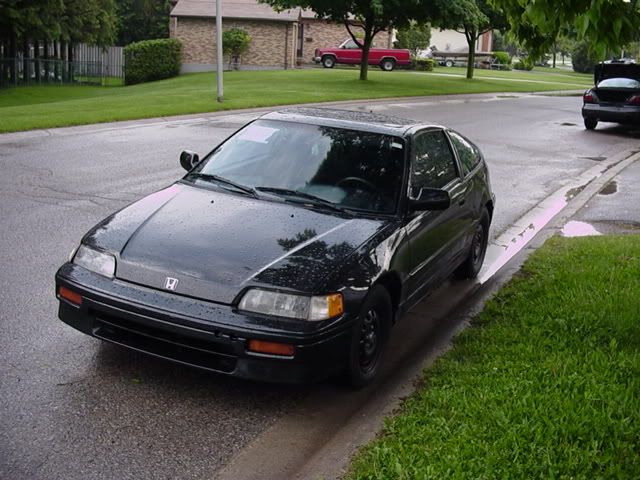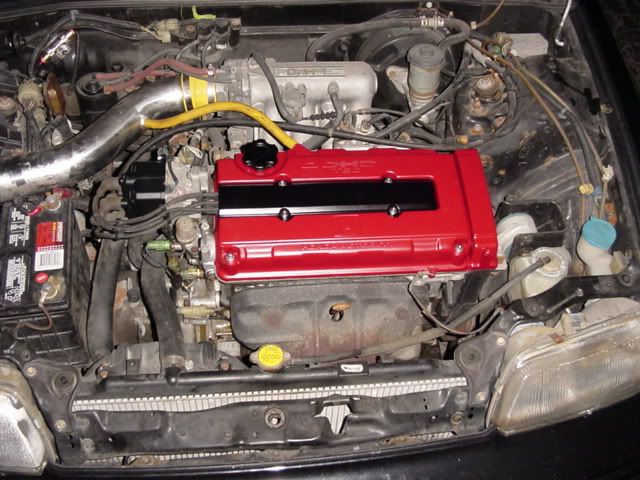 ps. i HATE these tail lights, i dont know what would bring someone to buy these (btw they are for sale if anyone wants to buy them! HAHA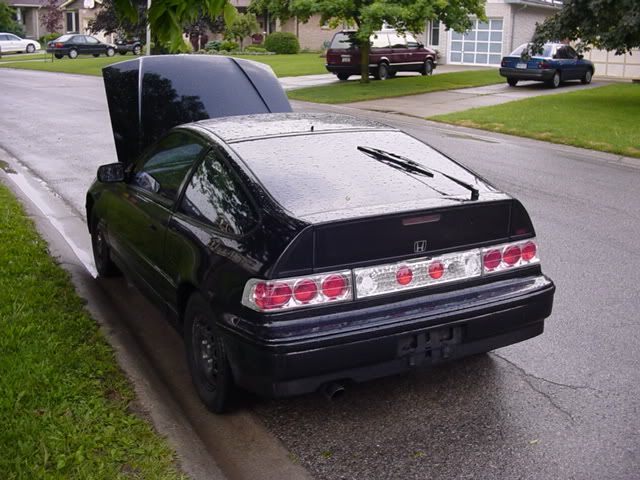 and these are the only pics i have of my project car right now