Discussion Starter
·
#1
·
As i mentioned in my other thread, i've mostly worked with nissans for the past 4 years or so. I have a 1990 240sx w/ an rb20det swap that i've been dumping my money into lately. I needed a good car for the winter and a stumbled on a '91 crx si for 800 bucks in september. it has a decent amount of body rust, mostly on the doors and sunroof, but the underbody is immaculate (i guess it was in california for 8 years). I can't wait to bring this to some autocross events in the spring.
I don't have any pics of the crx, but it's a 100% stock (well except for the shiftknob from a gsr integra...thats probably ~35 whp right there) tahitian green si with rust spots on the doors and half of a stock exhaust.
Just planning some basic tune-up mods, new shocks and tires so i can run G stock in autocross. Maybe a repaint in the summer.
This is the 240...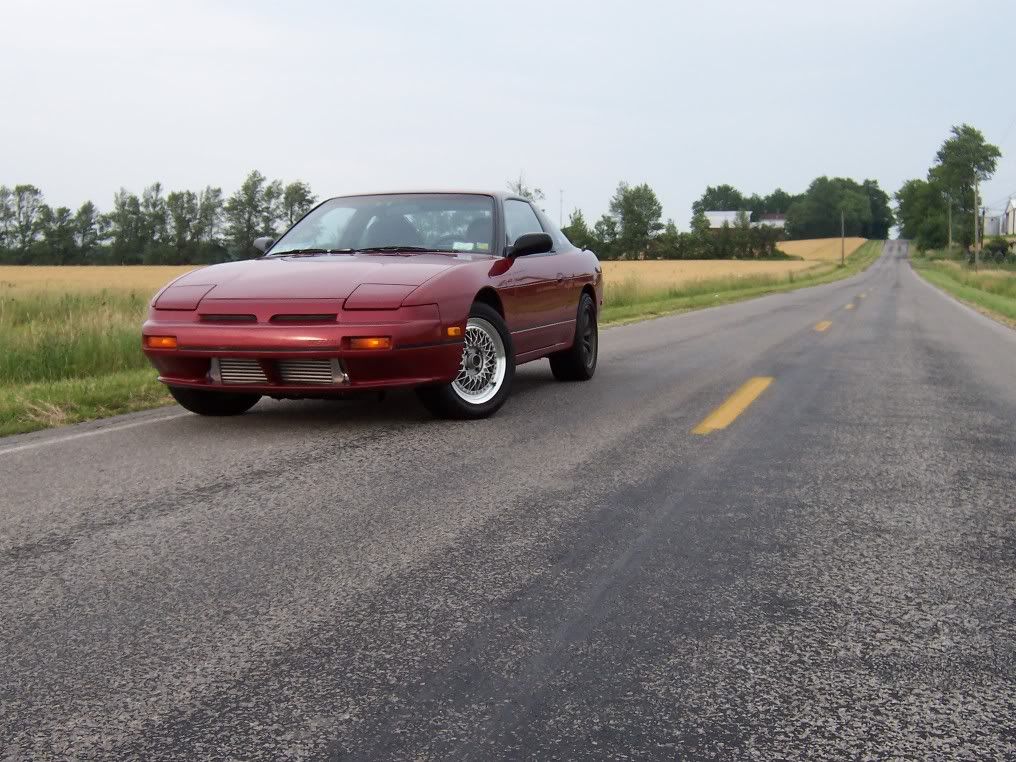 mod list:
-R32 RB20DET engine swap
-3" turbo-back exhaust (blitz realize tt cat-back)
-Hybrid FMIC kit
-HKS intake
-Nismo fpr
-Walbro 255 fuel pump
-Koyo aluminum radiator
-12" permacool electric fan (pusher) w/ thermo control
-Greddy boost/temp/afr gauges
-Fidanza aluminum flywheel
-ACT HDSS clutch kit
-Greddy timing belt
-26mm aluminum Z32 300zx front calipers
-Apex'i SAFC
i'm in serious need of suspension mods at the moment...