Discussion Starter
·
#1
·
Hey Everyone. I'm new to crx community, and am already loving it. I own a 1990 Honda Crx dx/zc. I would post some pictures.. but can I post them in this thread, or do they have to be in the gallery? Anyways, I'm looking foward to getting to know everyone.
Later,
Gabe
- 56k Beware - Lots of pics.
Mods list - I dunno if i should put the bigger things..or the little things also?
Engine:
- Zc Motor Swap - Trans & ECU
- A Few Parts Shy of a Turbo Kit
- Needed - IC & Downpipe
- Zex Dry Nitrous Oxide System
- MSD - Sport Compact Ignition(SCI)
- MSD - SS Blater Coil
- MSD - Distributor Cap
- B&M - Fuel Pressure Regulator
- B&M - Fuel Pressure Gauge
- Header back w/2 Apexi N1 Cannons
- Cold Air Intake Intake
- Accel Plug Wires
- Front Upper Strut Bar
Running Gear:
- 17'' Konig Toxins (Gunmetal) wrapped with Nankang 205/40
- KYB GR-2 Gas Shocks
- Coilovers
- Sprint Extreme Camber Kit
Body Wise:
- H.O.K. Paint - Planet Green / Lime Gold
- Vertical Doors
- Everything molded
- Mugen Flared Front and Sides (2 Extra flares added to the front of the SS)
- Spyder Rear Bumper (Removed Side Vents and Added 2 Flares)
- VIS Invader Carbon Fiber Hood
- APR Performance - Carbon Fiber Front Wind Splitter
- APR Performance - Carbon Fiber Front Bumper Canards
- All new weather stripping, Window & Hatch Surroundings
- Tint all the way around
- Black Housing Headlights(Soon to have an HID Kit)
Boom Booms:
- Apline CDA-9831
- Custom Screen Molded above the Cd Player
- PS2
- XM Radio
- 6 Bazooka RXT1 Subs
- 3 Bazooka BA1500 Monoblock Amps
- 1 Bazooka BA460 4 Channel Amp
- In the Process of Glassing a New box
Old Setup.... ALOT of Uneeded Weight.. I know. :S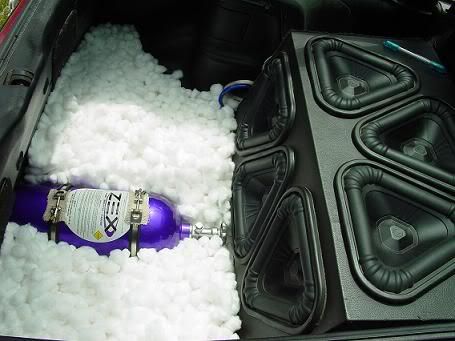 That is all that I can think of at the moment, I'm sure i'm leaving of a few things out.
Me..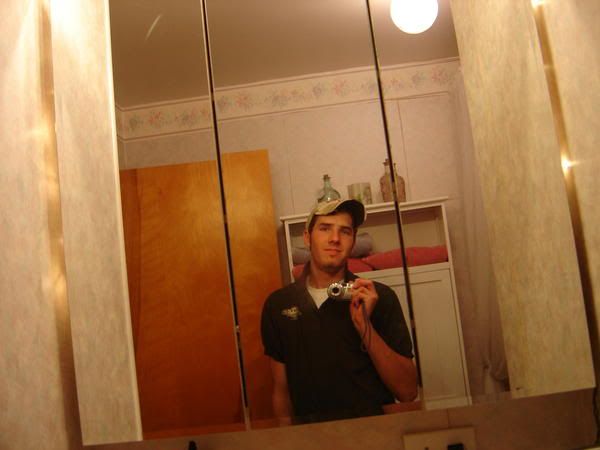 Pics - CRX Before Body Mods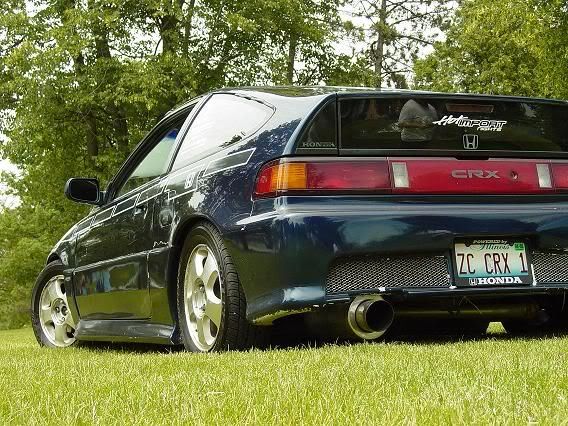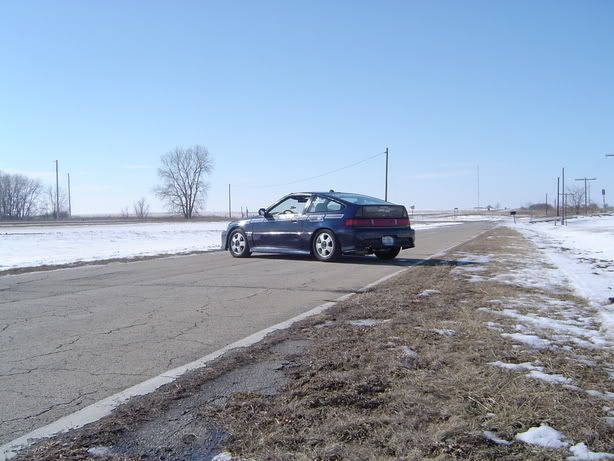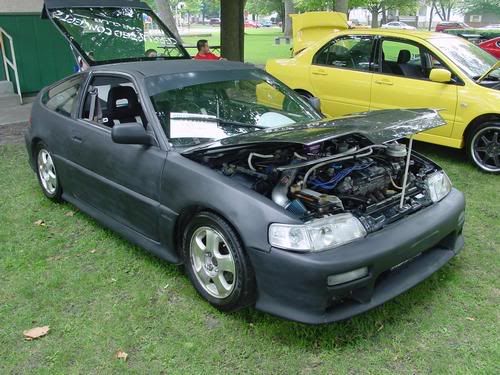 Pics - CRX During Body Mods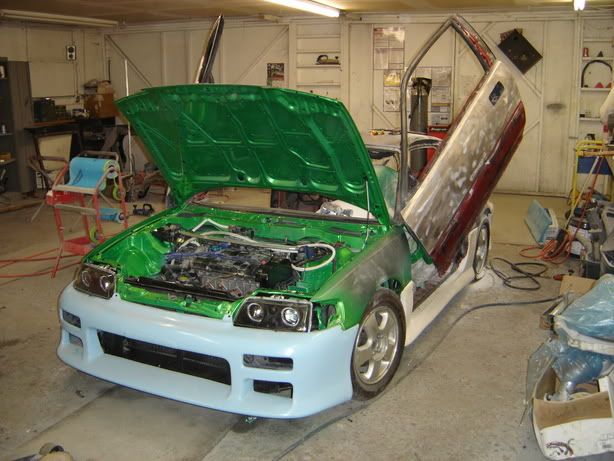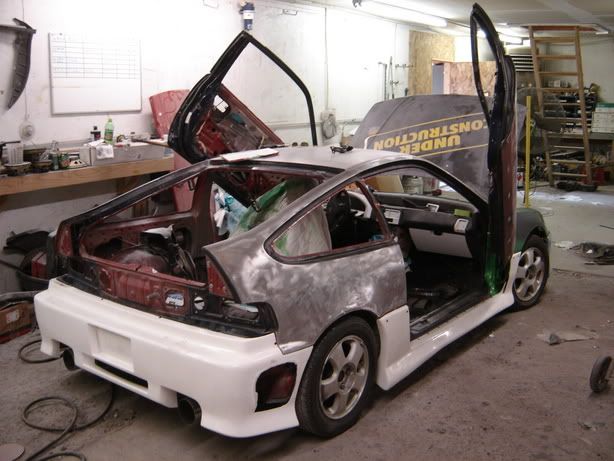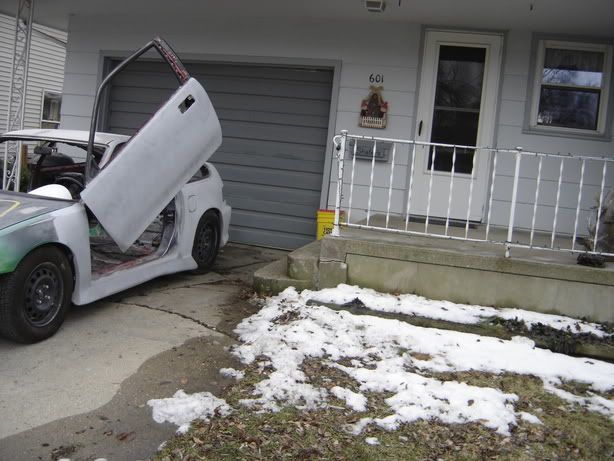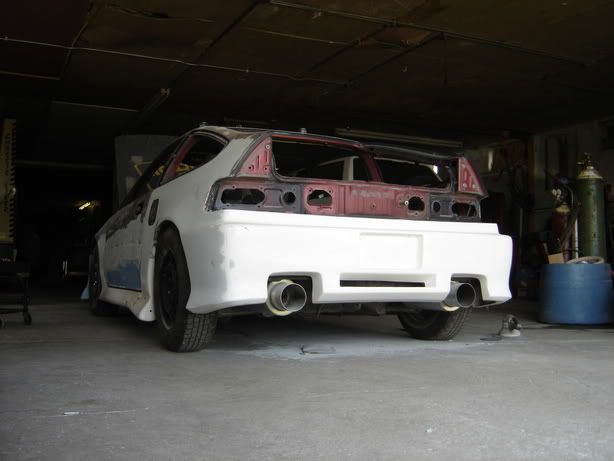 Pics - Daily Driver 3000GT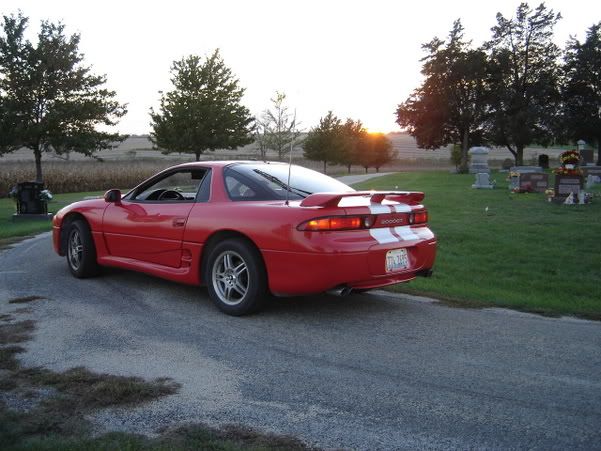 Pics - Suzuki GSX-R (RIP-first gear wheelie went bad :S)