Discussion Starter
·
#1
·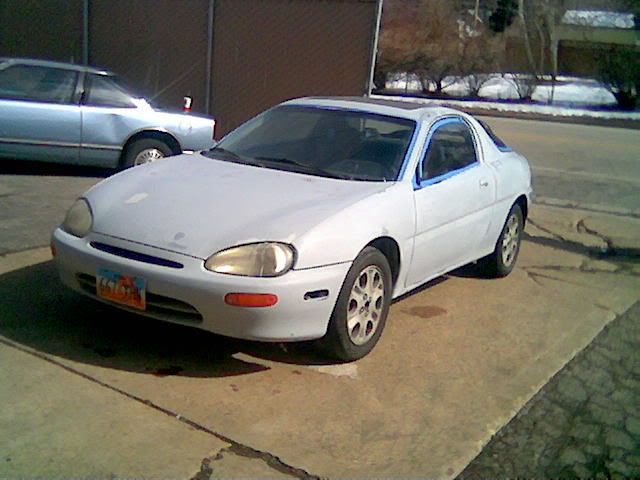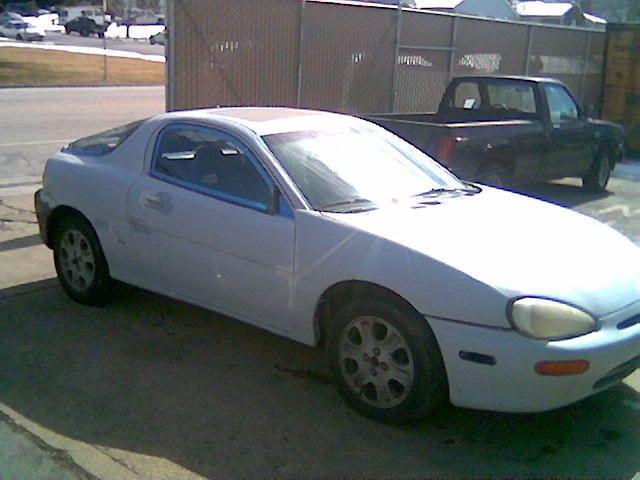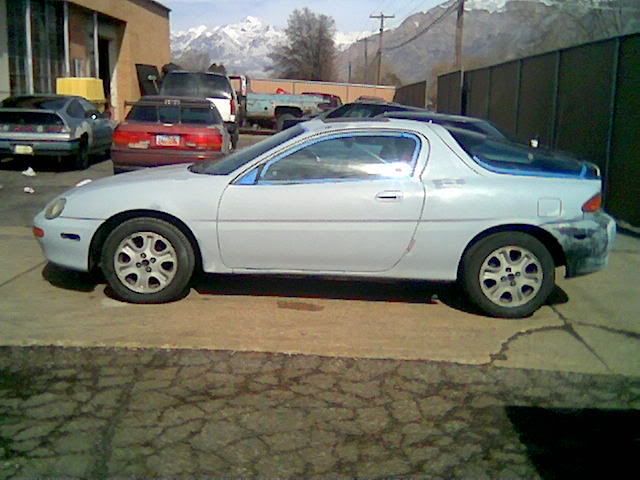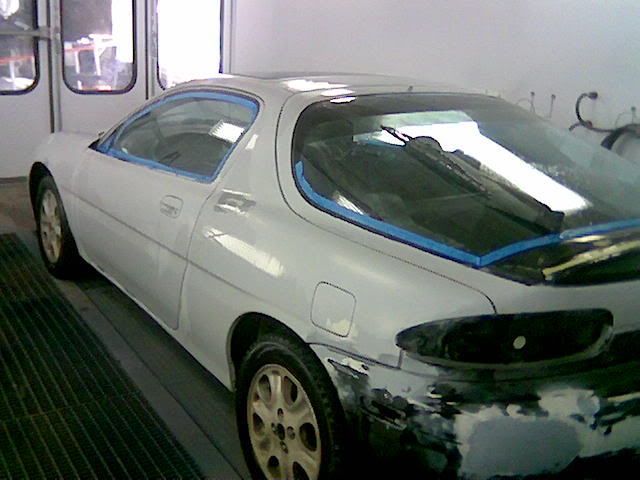 The only reason I primered the whole car was because it had scratches and alot of other stuff. It was also good practice though for using a paint gun. Plus, it was my first time and I didnt really know I didnt have to primer the whole thing. It had alot of dent but unfortanely I dont have pics.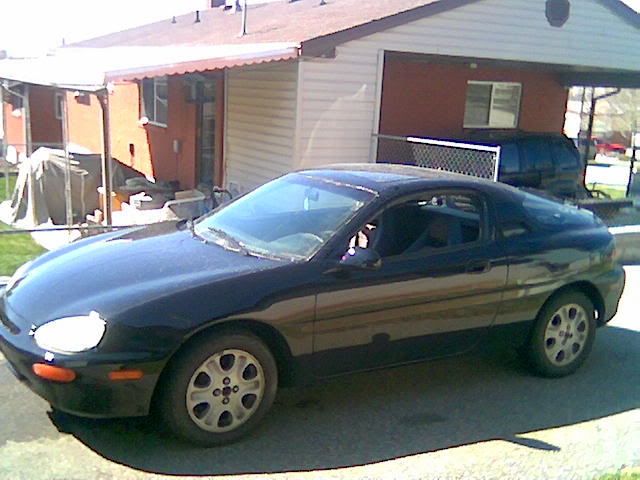 I had pics of the MX3 from last year. The paint was fading and it had some dents. I got alot of compliments on my paint job. The orange peel wasnt really noticable. Teacher and everyone was impressed. Espically since its black.
The stock rims are really dirty, automatic tranny is slipping and I still have to put on the stock spoiler. I am looking into lowering it soon, tint windows and rims.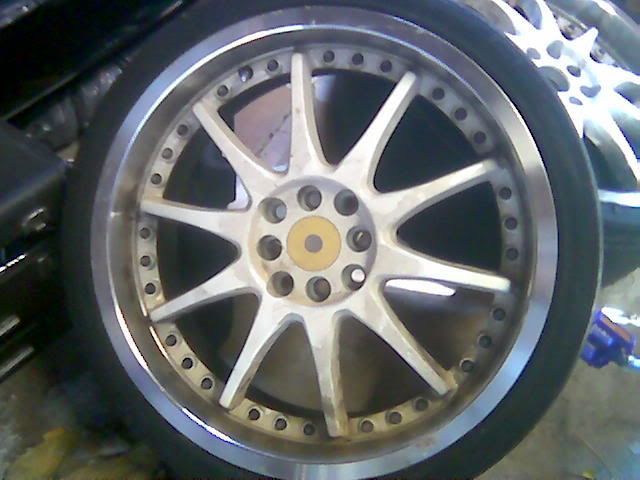 These set of 18s are going on my MX3 as soon as i lower it. MX3 is going to be pimpin. These rims are dirty right now.
Now, onto my future daily driver car while the MX3 gets engine work done (KLZE/5speed swap)
Early pics of Project CRX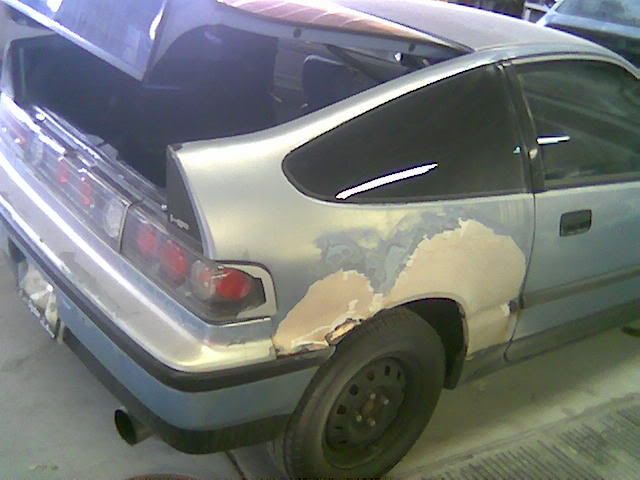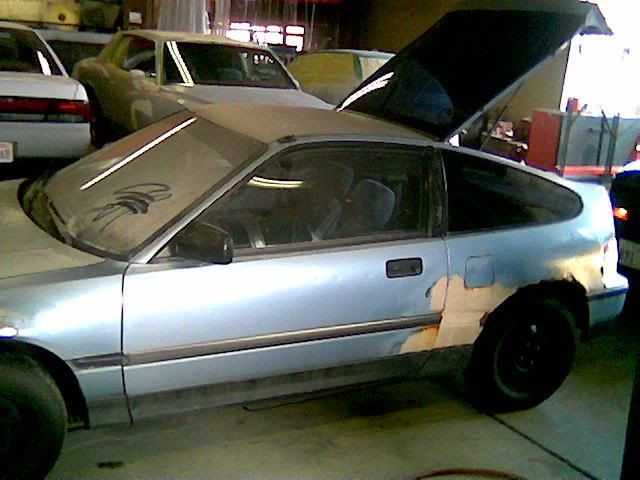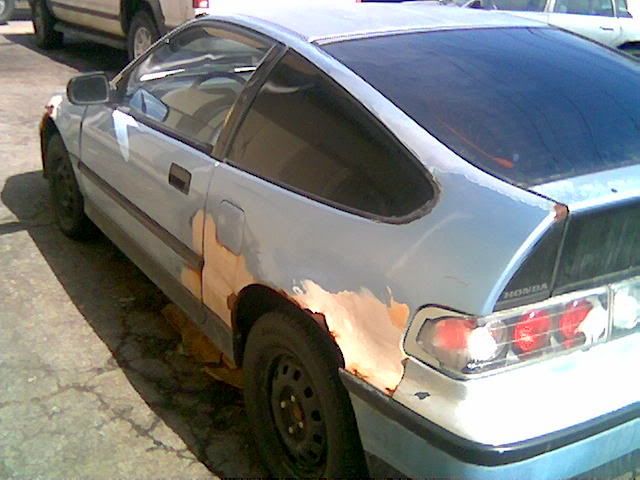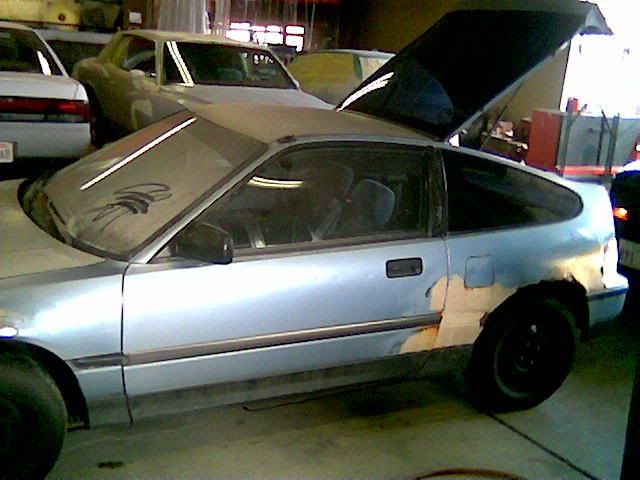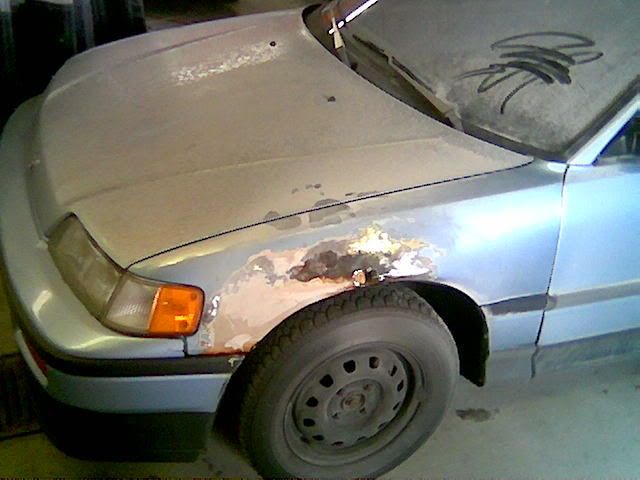 and later pics when even MORE rust was discovered. Last owner thought he could cover it with Bondo... moron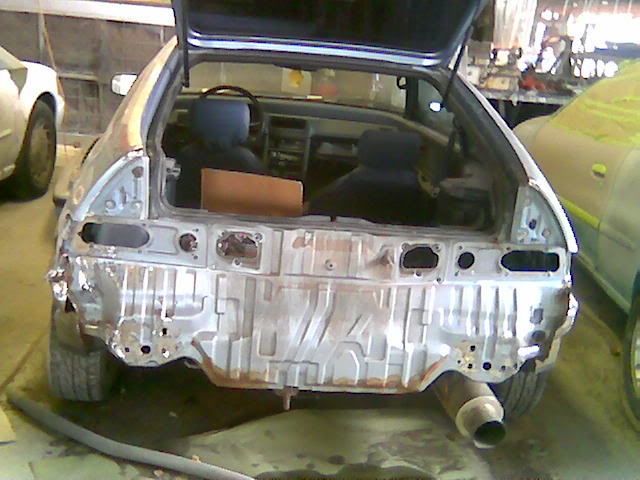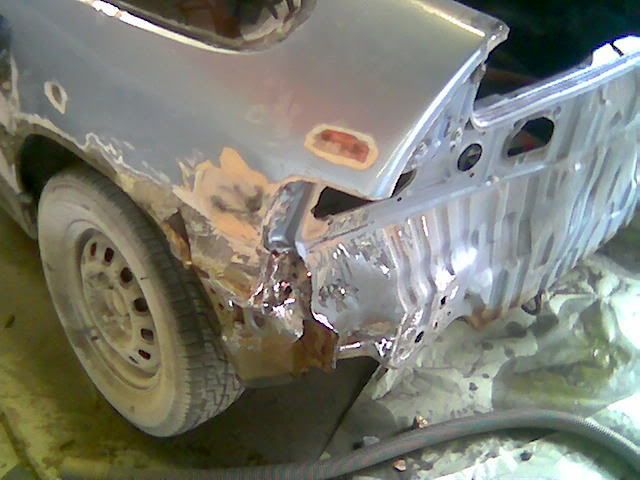 Here is when I took off some of the bondo and rust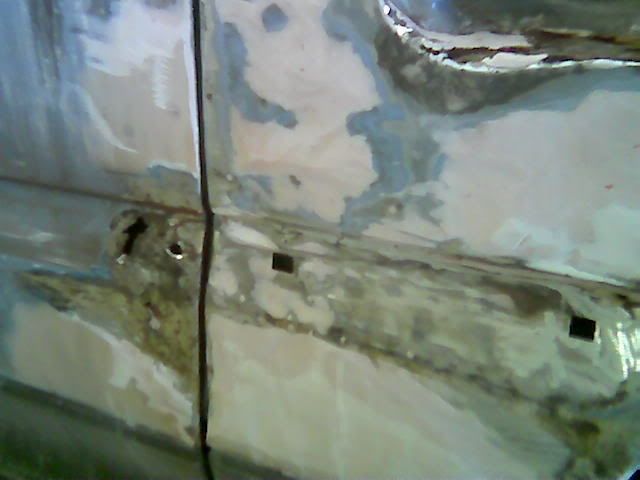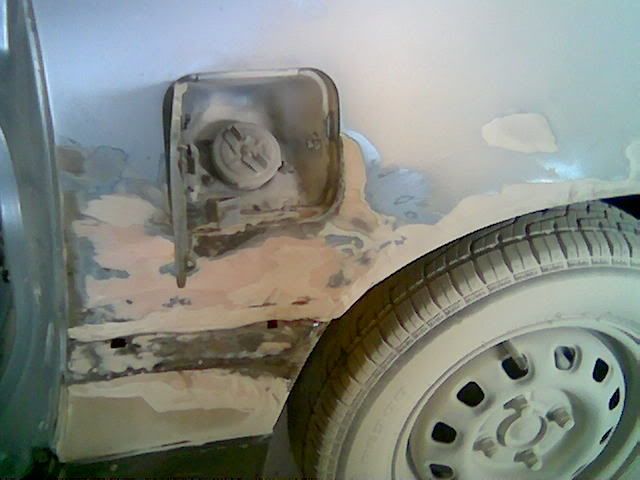 These pictures are 2 weeks old now. Car is coming along nicely. Soon, within 3 weeks it will be done. Got to take off drivers side fender and both sideskirts... man, those things are going to be hard to take off
I hate rust with a passion
Im glad to say that the last owner did something right, he tinted the windows. Other then that, it has a bad CAT, and downpipe isnt even connected
Bought it for $500
its a 88 HF with about 102k miles (my ass, but atleast its a 5speed and works right)
All pics were taken from my CellPhone
btw, the MX3 was dirty. You cant really tell. It looks dark black and shiney after washed.