Discussion Starter
·
#1
·
I found the crxresource.org website a looooong time ago when i first started to get serious into cars. I was featured on the website and for those who have seen it know my story with the resource and my crx love. Yet today was a sad day because I got my crx back from it being out of comission for a while and I saw and looked at it. I looked and saw the sticker- "http://crxresource.org" and said to myself "how long has it been since ive even seen that url?"
So it was time.
During the process of de-resourcing: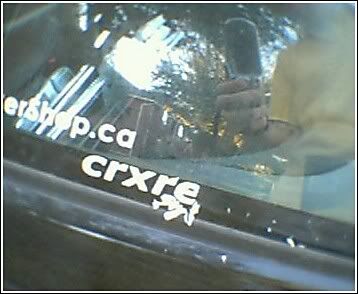 Its not longer on my car
Its a sad day because ive been lurking there for quite some time. It was a good site while it lasted but i no longer visit.
When every door closes a new one opens.
Where can I get a crx community sticker?