Discussion Starter
·
#1
·
VIDEOS:
http://www.streetwerkzclothing...x.wmv
http://s77.photobucket.com/alb...0.flv
I first bought my bone stock 1990 CRX SI in march of 2005 for the sum of $3500. I am the third owner.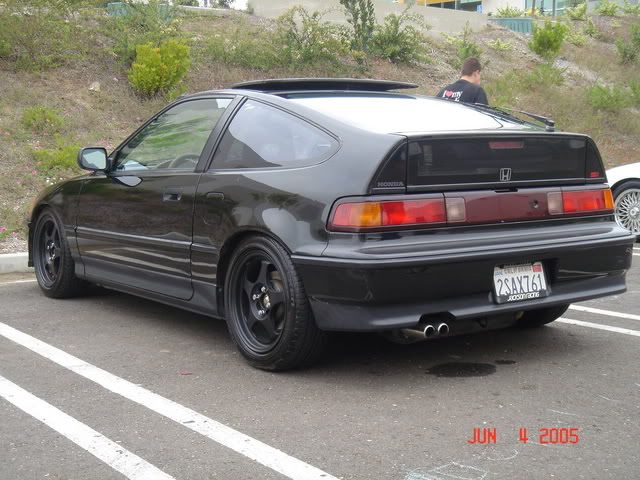 I heard about it from my assitant manager when i worked for Honda. It was a former technician's baby. He was the second owner, who bought it from a Man that purchased the CRX new, in 1990.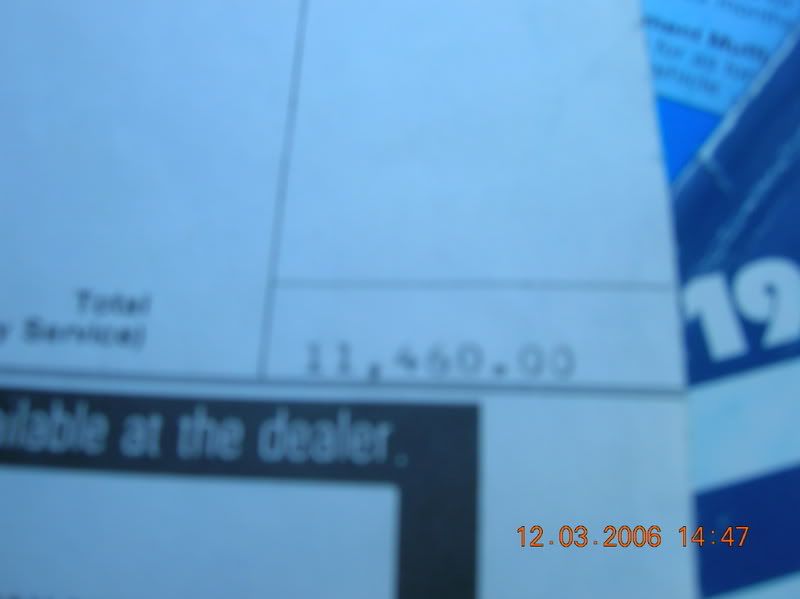 From my understanding, the original owner worked for HKS-USA. Unfortunately the former honda employee, and second lover of this awesome vehicle was stricken with Cancer and passed away. storing his CRX in their garage since aproximately 1999 was his lovely wife. After years of this black beauty in storage, his wfe decided to ask people at honda, his friends, if anyone would like to purchase the car.
my ears perked up as i heard the three sweet letters, "C, R, X." I immediately looked at my boss who asked me if i would like to look at it with him on my lunch break. I promptly agreed. upon sight, i fell in love.
Basically BONE stock, Bone stock engine besides a k&n drop in filter, Enkei 92 wheels, black mesh with a polished lip, immaculate interior, immacualte black exterior, a slight drop with some neuspeed sport springs. perfect. although i always wondered about the old school Jackson Racing licence plate frame attatched to the back bumper. :|
Before I even purchased the car, I went onto the Honda catalog at work, and clicked on Accesories..... ORDER, ORDER, ORDER, ORDER. nosemask 1 of 7 left at the time. floormats, the VERY last set available in the US, car cover, again, the very last set available, and CD player... kinda pricey at above $500. but it was OEM honda, Brand new, and made for the CRX. (I ended up not taking the crx CD player, but instead installed a USDM Acura integra Type R CD player)
My original plans were to keep this thing as is, but after owning about 20 hondas before..... yes, TWENTY, I needed a little custom fix. I was called out my a ricer in my hometown of San Diego, CA for an 1/8th mile drag race against his B16 EF hatchback. after seeing his timeslips, i could accept the challenge. it was laughable. no reaction, spinning first gear 60 ft., and terrible MPH and E.T.
IT WAS ON!
I first installed a B16 TB, an siR stock intake arm on my factory airbox w/ K&N panel filter, and a NX dry sneaky pete 26 shot nitrous setup. i installed some brand new OEM motor mounts and Energy suspension inserts. I also bought a Heel toe compact battery and AEM SRI for an EG that fit nicely. Not to be installed at the race, because i said i could beat him "STOCK"
i added some extended wheel studs, in case he was gonna use slicks.... so was i.
soon after I accepted the challenge and installed my modifications, the ricer backed out. wonder why? oh well..... I started my modifying. one thing i thought i wasnt going to do to the car.
i then installed some UGR coilover sleeves for a lower drop, Drag progessive 15 inch wheels, custom painted by me, and an OEM honda nosemask... bought new from honda, employee discount FTW. i also picked up a neuspeed front strut bar and tenzo R rear strut bar for $10, new in box, not in our inventory at honda.
Shortly after, I bought a used Autopower roll bar (funny, the roll bar had HKS stickers all over it) and an already black JDM OEM ZC hood from my homie, and H-T member, Lost is Black.
soon after that, i installed an EDM 1.6i spoiler, bought from H-T member Seti. and an EDM center taillight garnish w/ foglight, bought from an H-T member from Canada.
car started to come tegether in my opinion.
while i was meeting with "Lost" to pick up the ZC hood, we were talking about the Jackson Racing plate frame... he mentioned his friend, "CREECHR" from honda-tech was possibly selling a D series supercharger. my jaw dropped, i was interested to say the least.
it would be a perfect match to my car i thought. different than any other setup that was normally seen on H-T. just like the rest of my car. expletive THE BRA/NOSEMASK HATERS!!!
perfect! different, my own style.
I quickly picked this addition up and installed it on my car. after about a day and a half, it was running perfectly. i even went out on the freeway, after missing a day of work, and raced an S2000, and WON! i called a friend who was skeptical, but i didnt car, i knew it was true. and fun. i loved the whine of the supercharger. i then started reading up on JRSC's on H-T and found a lot of bull****, and turbo lovers. but there are a few die-hard blower lovers out there, with some pretty potent D series and B series setups. i was willing to stick it out with the supercharger.
I then installed a few other parts, a custom CAI that i made, perfect SC designed header, and a TRUST catback system. Koyo aluminum race radiator, 10 lb. flywheel, and a really trick Black chrome and shaved valve cover.
a few tweaks here and there, some more added parts, and a quick tune netted almost 165whp and a little over 140wtq on the dyno at 5-6 PSI. my goal was to hit 200whp with a supercharged D series. could this be done on 10 lbs of boost? heat would be the only killer. on average, these blowers make 10whp per pound of boost. i would be pushing it to the limits.
after my car started getting noticed at meets and on H-T, i became the go-to guy for JRSC info. although i still dont know all the answers, there are many many guys more knowledgable than me on here. i even helped another H-T member install his JRSC setup.
the install thread can be seen here:
http://www.honda-tech.com/zerothread?id=1802251
right after my install, but before 8atman's supercharger install, i was involved in a car accident on the 405s. i was rear-ended in my honda ridgeline. thank god it wasnt my beloved CRX. it really put working on my car and driving it on hold.
It was time i upgraded. after enough experimenting with the little SOHC and little M45. i wanted more!!! I posted my complete D16a6 swap and supercharger for sale on Honda-tech, 2 days later, it was sold. the night i sold it, we installed a 10 PSI pulley on the blower. WOW. should have stuck it out with the D, but on comes a more potent B series.
Out with the old, in with the new:
D series m45 kit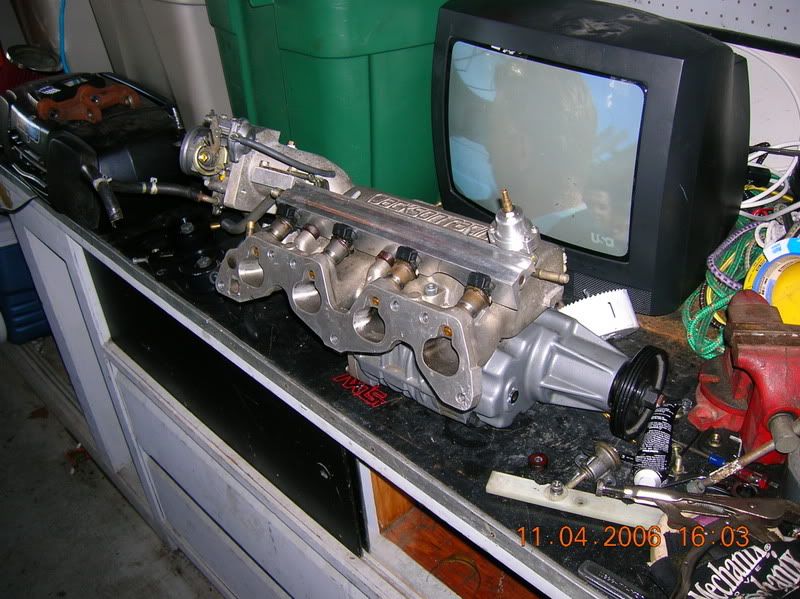 B series m62 kit
insert picture here of b series kit.
side by side: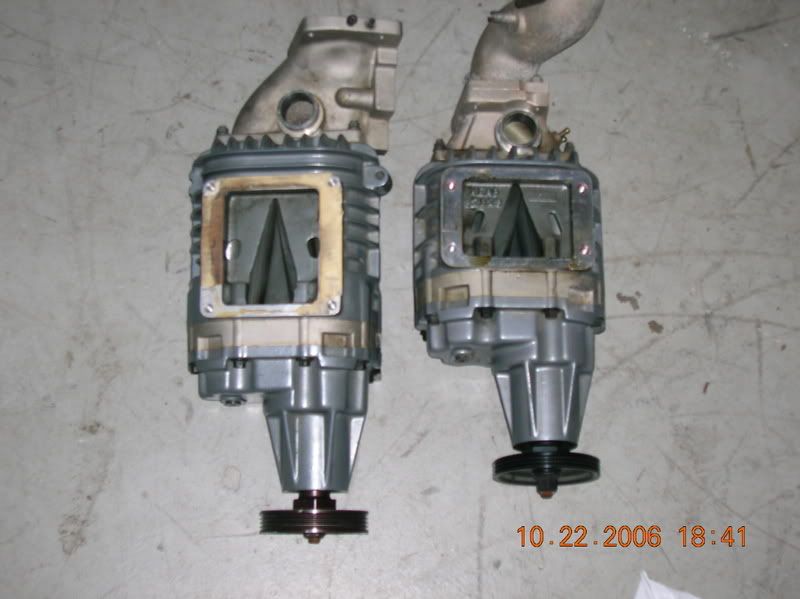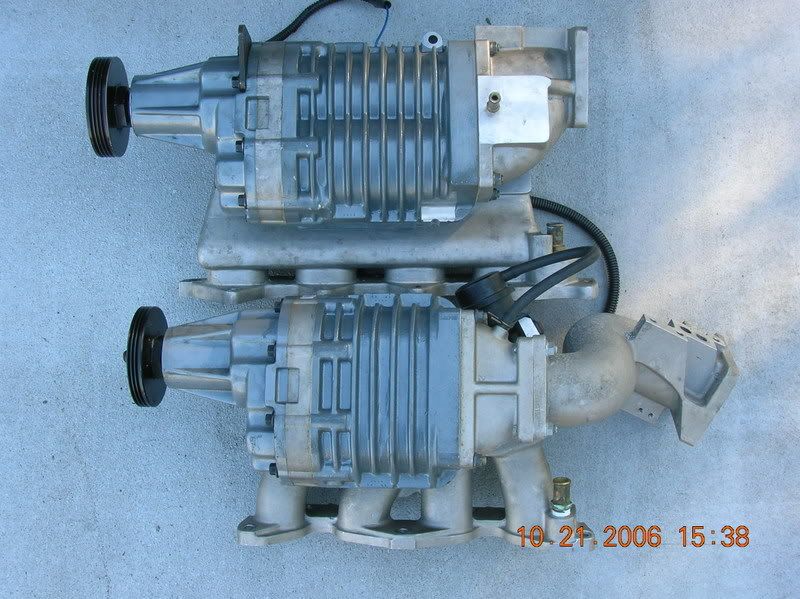 I anticipate this reconstruction to take about a year. no worries, I have a daily driver, a 2006 Honda Ridgeline. (Truck VTEC FTW!) Custom intake and Magnaflow exhaust help. the Ridgeline will actually be recieving some supercharger love shortly. a' la, COMPTECH.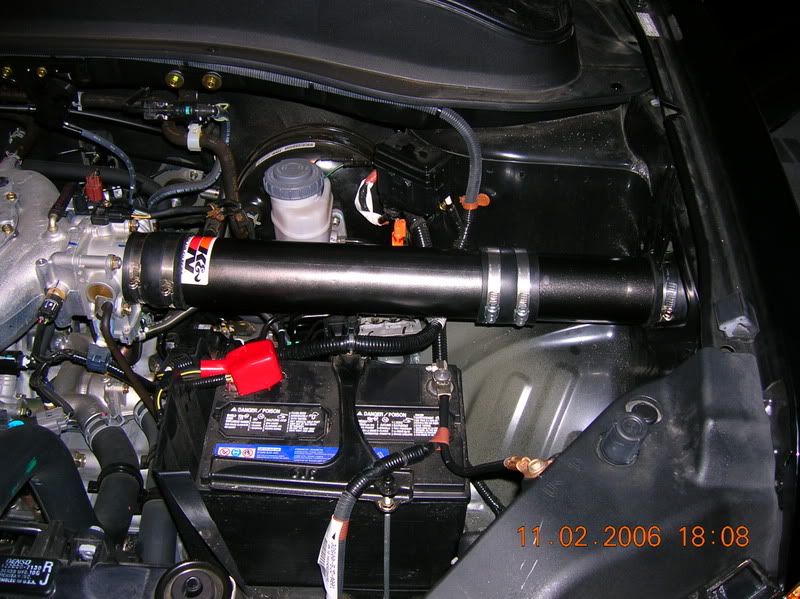 here, our Journey Begins now!!!
New engine setup: 1.8L GSR swap, 10.8:1 compression, and larger M62 JRSC w/ LHT intercooler modification. MORE MODS to be determinied, keep your eye on the thread, i have already started to order parts. pictures will be included.

new motor shots: awaiting payment on my recently sold SOHC swap, then i'm picking this up fomr H-T member MR.CRX


new brake system: (to be determined) currently OEM 4 wheel Disc.

new suspension system: to be determined

new exterior: wings west RS body kit, keeping the EDM 1.6i spoiler and JDM/EDM ZC hood.

new paint: away with the FLINT BLACK, here comes NIGHTHAWK BLACK! :thumbup:

new tint: yes, tint.
ALL six windows, including windshield. as dark as i can get.

new wheels:refinished 15 inch Drag PROgressives, gloss black with mirror finished lip or 16 inch Satan Black Te37s

interior will remain the same, only kept clean. cage will have the stickers stripped and be re-finished.
By the way, all of my toys have to be black.
24" Free Agent Cruiser
Golf Cart for my lady. until i can build a sand rail with a HONDA engine. :thumbup: supercharged s2000 maybe?
some random shots, no explainations, just thought they looked nice.
after the history, on to some build pictures... ENJOY!!!
TO BE CONTINUED..........