Discussion Starter
·
#1
·
Alright, i got bored of just posting in the personal thread, so i decided i should start my own. Here is a lil of the past and the now/future of her.
The car: 1988 Honda CRX DX
The name: Suki
The owner: Spastik
The beginning: May 2006.
First things first.... My dad calls me up around the beginning of 2006. Says he herd his friend has a CRX on his property over near Baker City in Oregon. I asked him more about it, since ive wanted a CRX since i was 6.... He tells me that it was left on his property because some kid drove out on it, got out of the car, shot himself and killed himself. I, being a normal guy, didnt seem that interested in the car after i herd that story. Afterall, i didnt know the shape, the color, or even what year it was. So i passed, and he picked it up. About 5 months later, he has used it as a DD and fixed up a lot of the problems with it. Im interested now and he decides to sell it to me for $1,000.
Here is a picture of her first stage in life when she came into mine.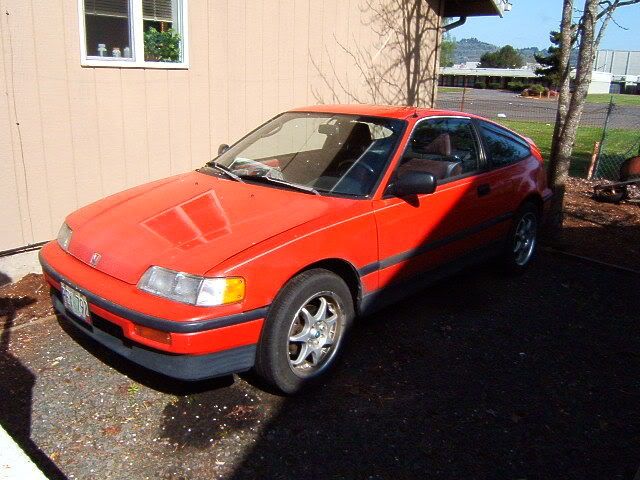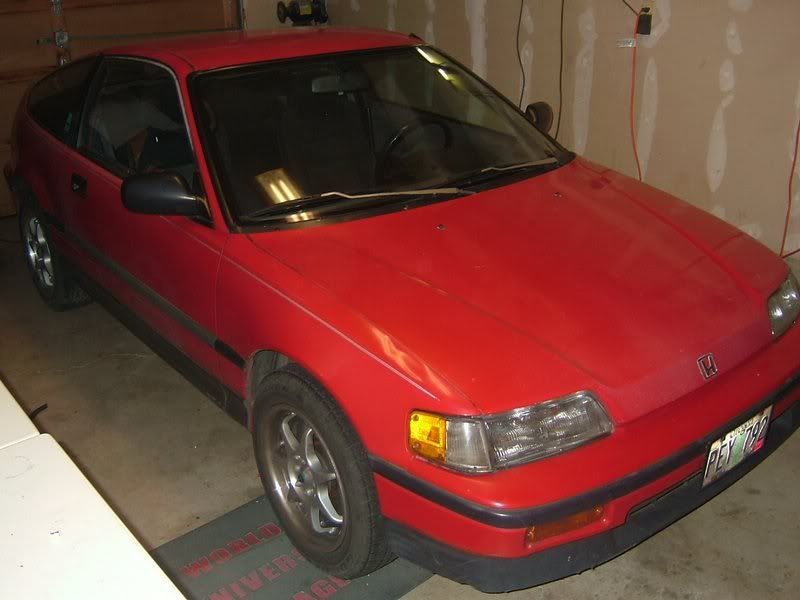 not the greatest thing, amirite?
I mean, look at this bay!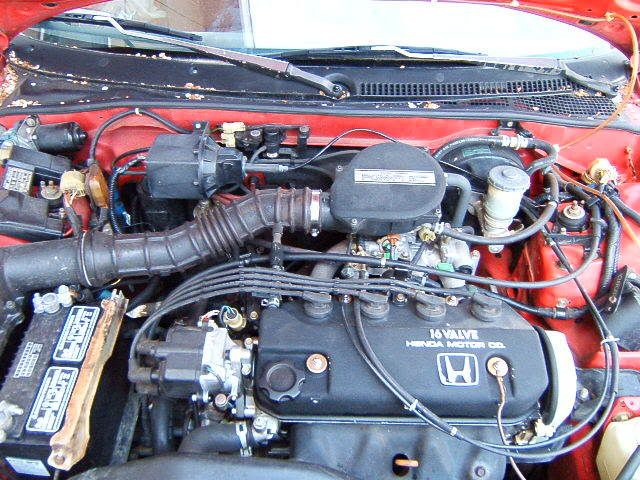 and it gets better, check out dem rad Accord seats y0: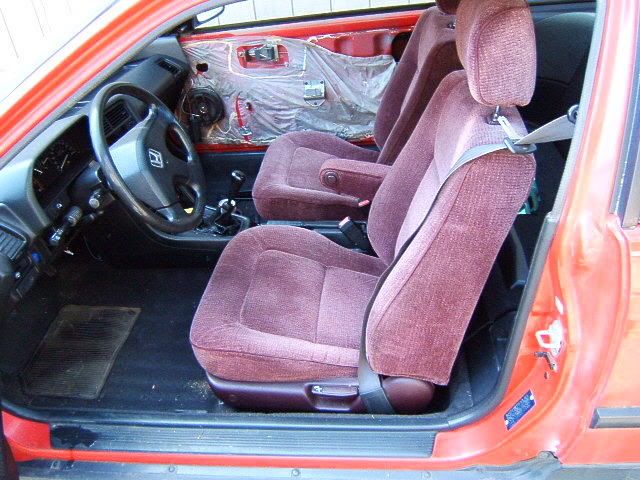 We (brendan and i as seen here) drive the car home from Eugene, Oregon. I drop him off at home, and then head over to my GF's college to show her the new whip. She doesnt seem that interested in it, and then we have "the talk." Ends up that she dumped me (after 3 years) the same day i got my car. That means this CRX will be my new GF
So I get it home, clean it up, and start to make it mine: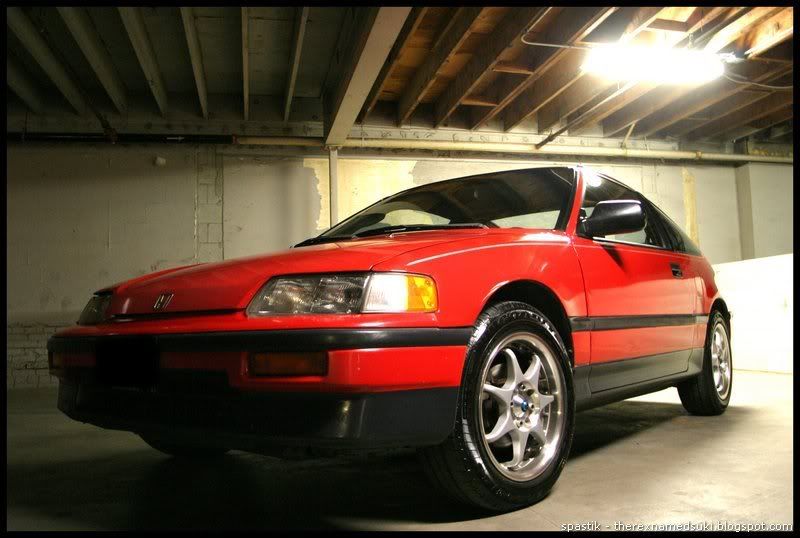 After a couple of months, the wheels take a poop on me (one of the metal/lame valve stems break) so i decided to go with different RAMZ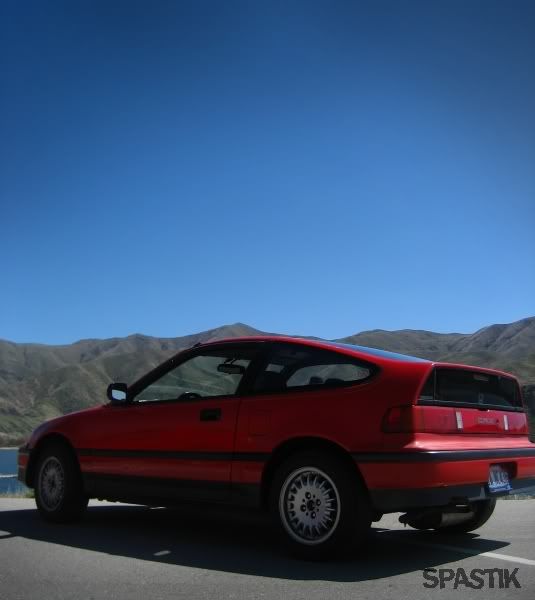 After having the d15b for a full year, i decided it wasnt for me... so i headed off to my dads house in Eugene, Oregon to do a lil heart surgery and height change.
Last pic in Boise:
And here is a couple of pix from the whole process: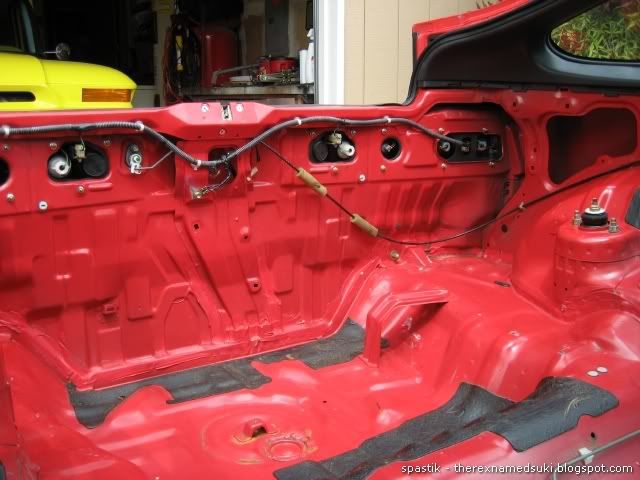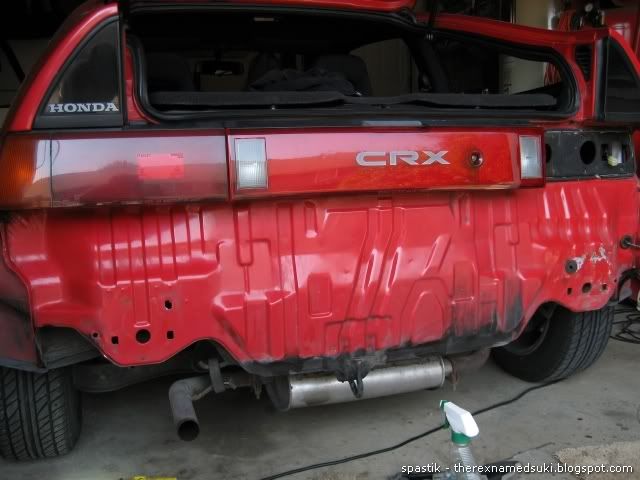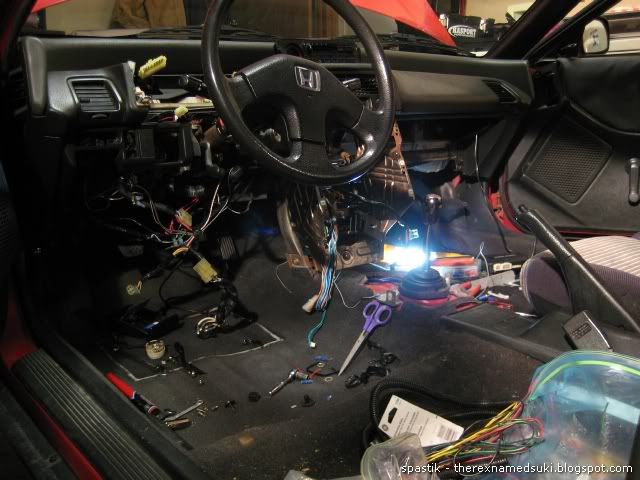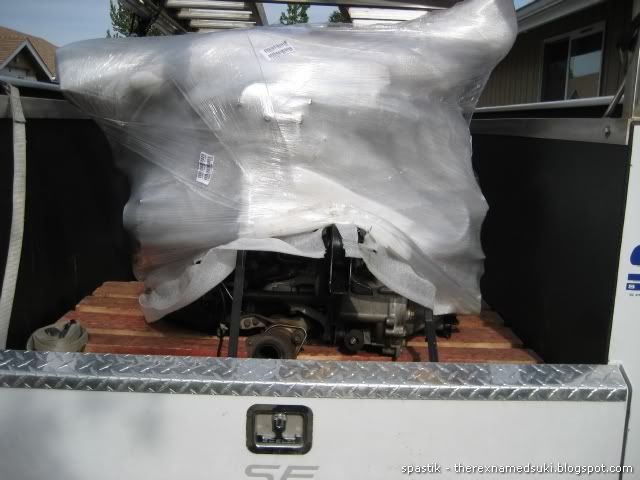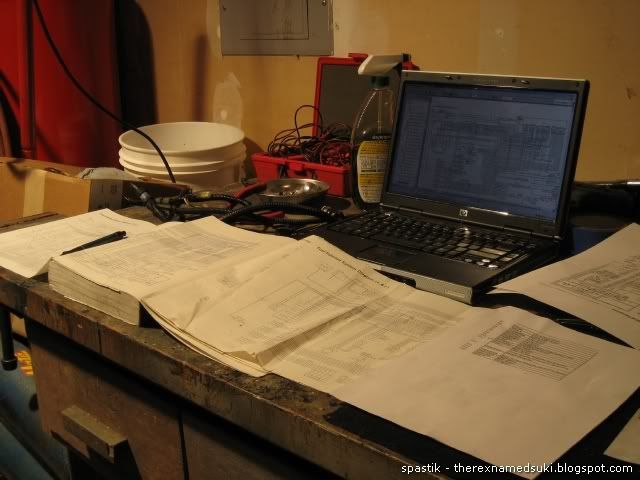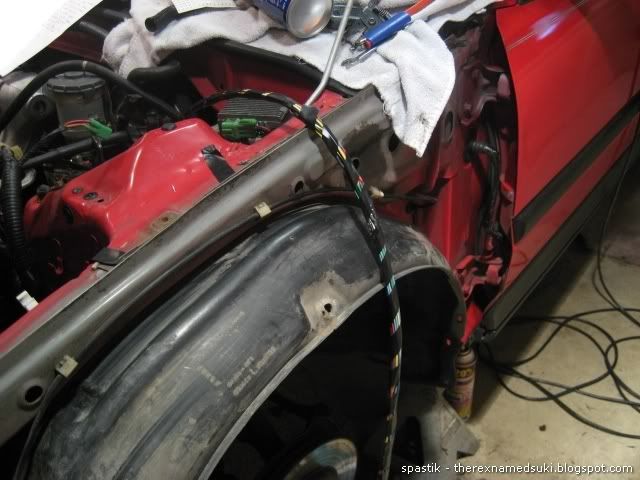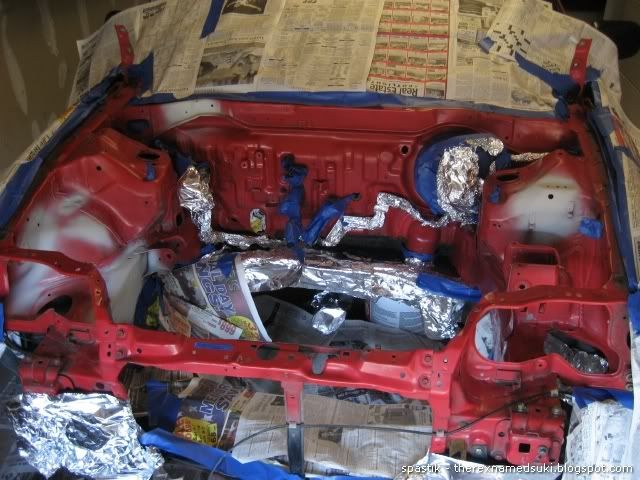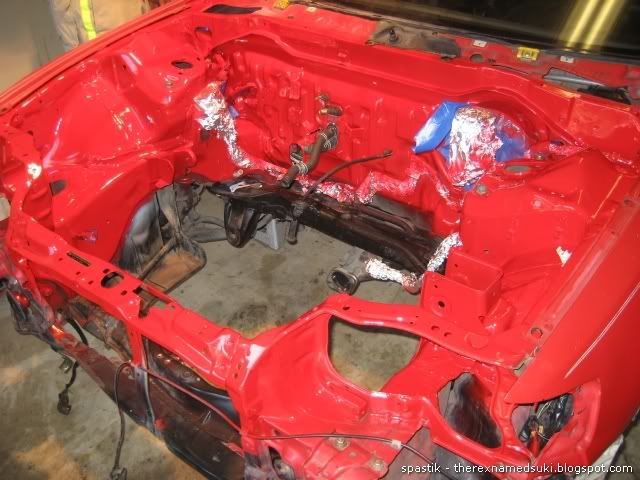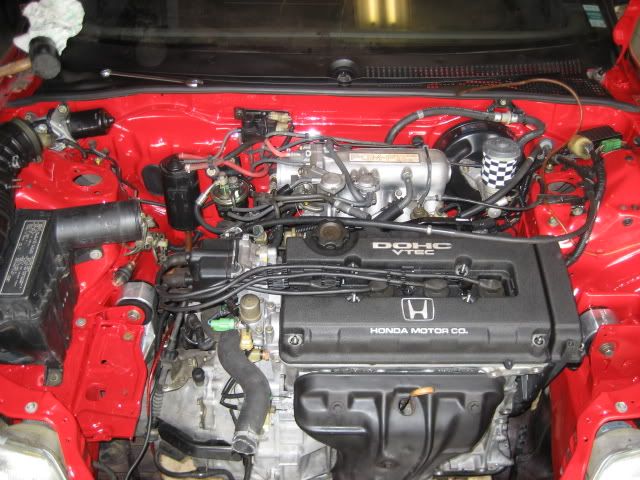 Heres a lil video of her first steps:
After riding stock height for a year, i was bored of it, so it was time for Dumpcity: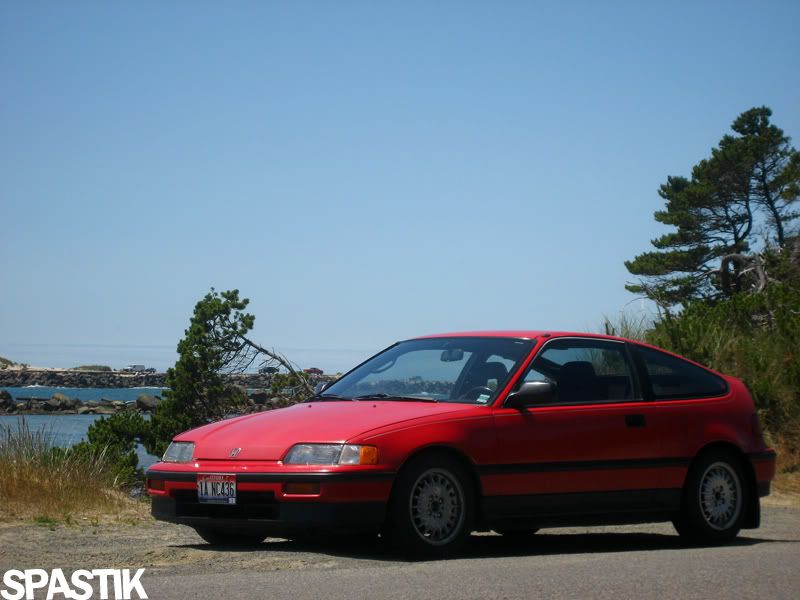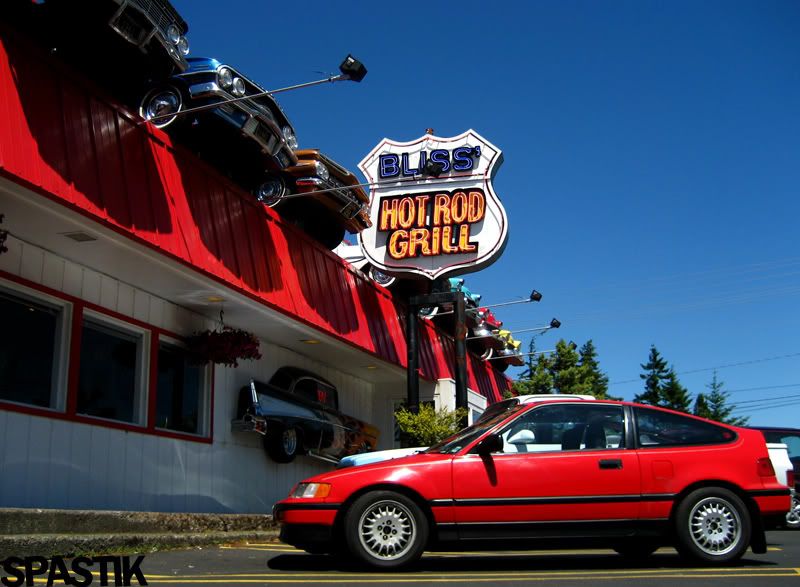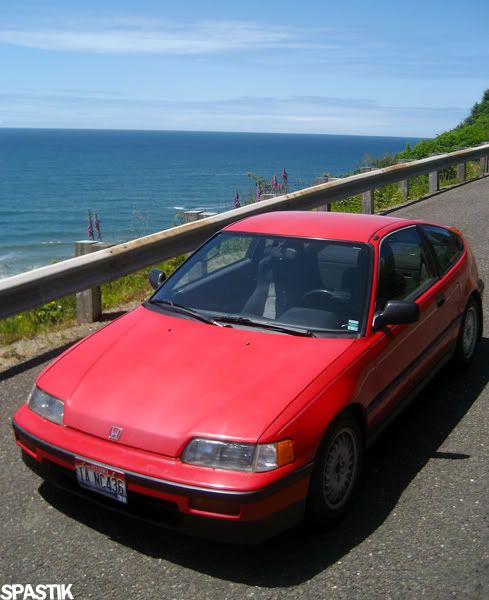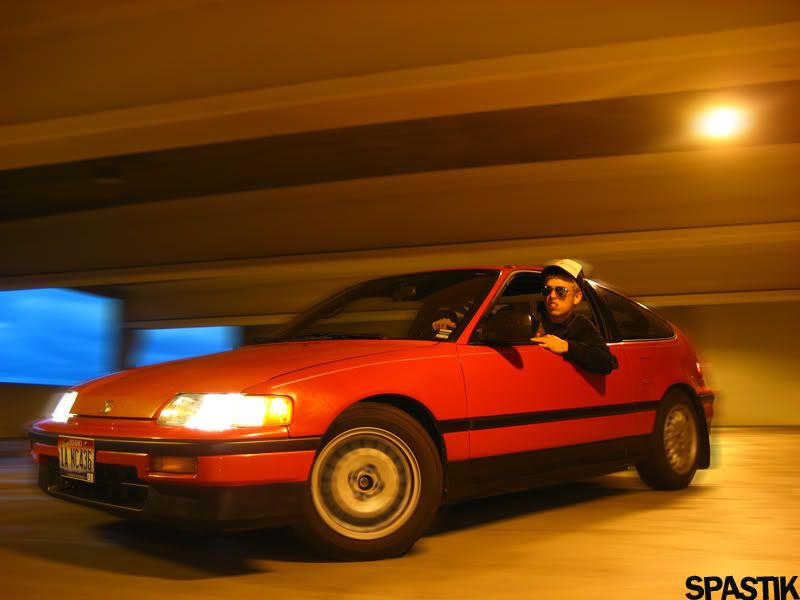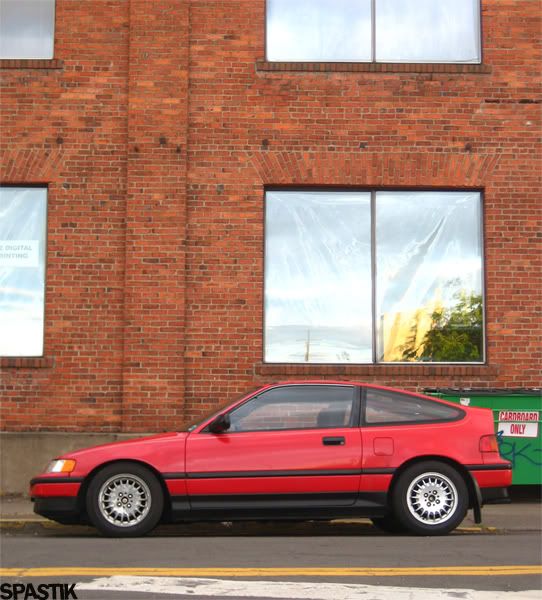 My uncle offers to help paint my car if i paid for supplies... of course i was willing to take this offer so i went to his place to get it prepared: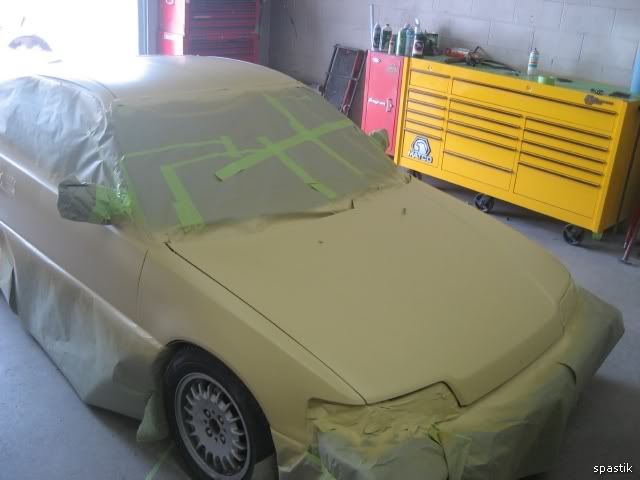 Little did i know that i would be driving around for a full year before getting the chance to go back and have him paint it. This color scheme ended up nicknaming Suki: Peanut Butter Jelly Time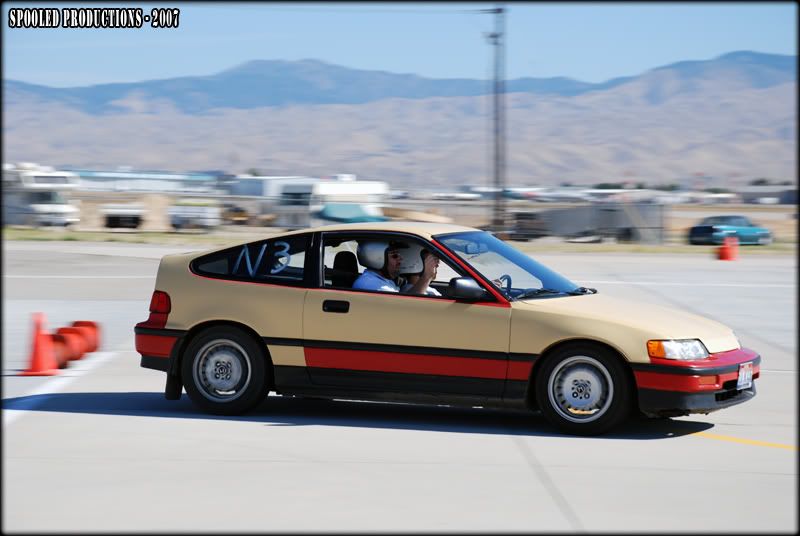 I got bored of the bottle caps and decided to paint them: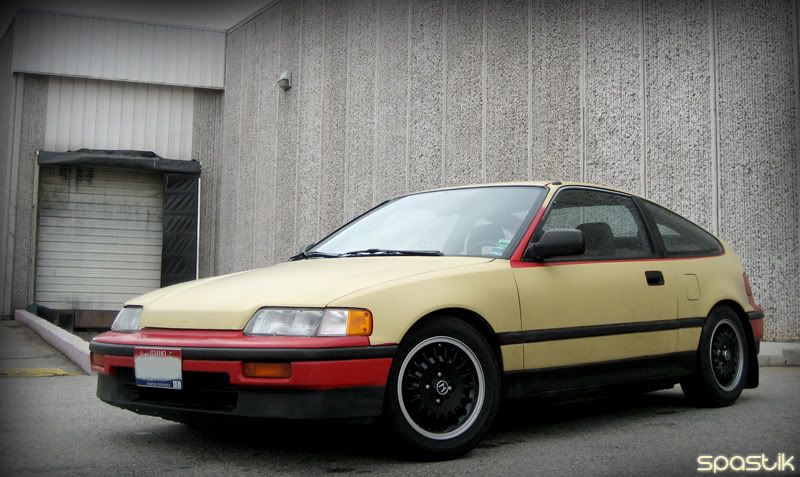 Oh yea, did i tell you how i hate semi's? thanks to this retard, my rear end was all messed up: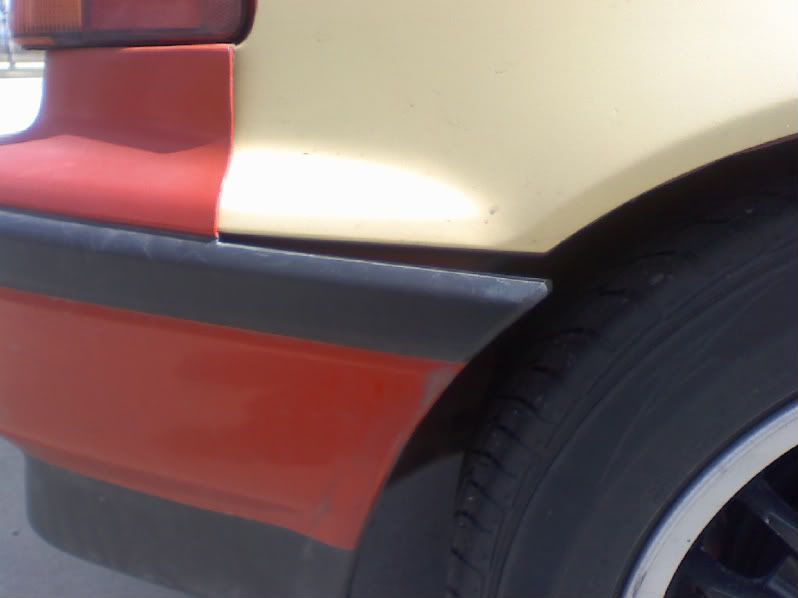 Anywho, Now im off to my uncles to finally get paint!:
My uncle and his buddy: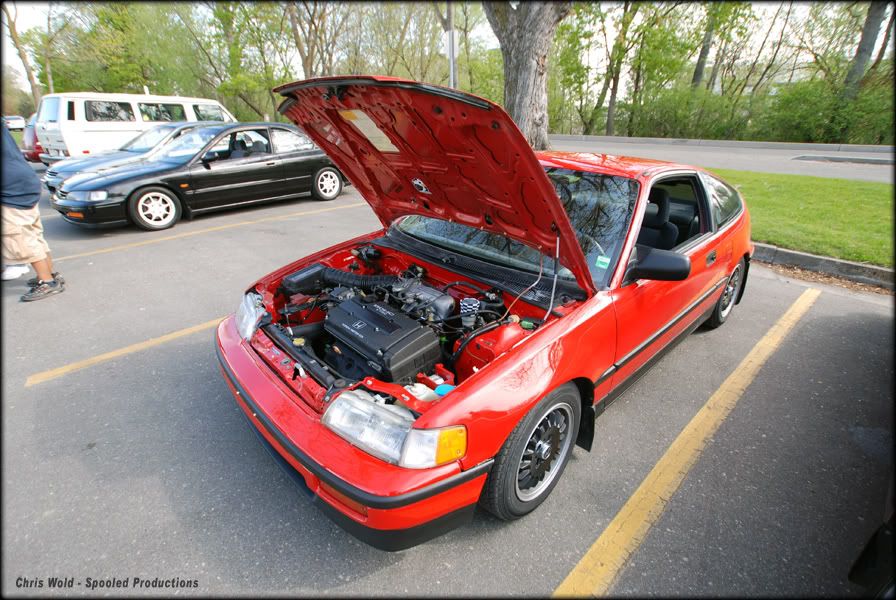 Decided to try and shoot for Super OEM Look: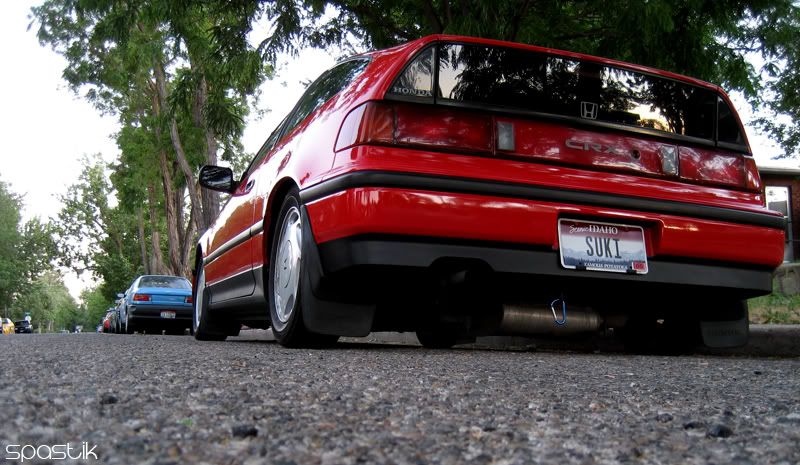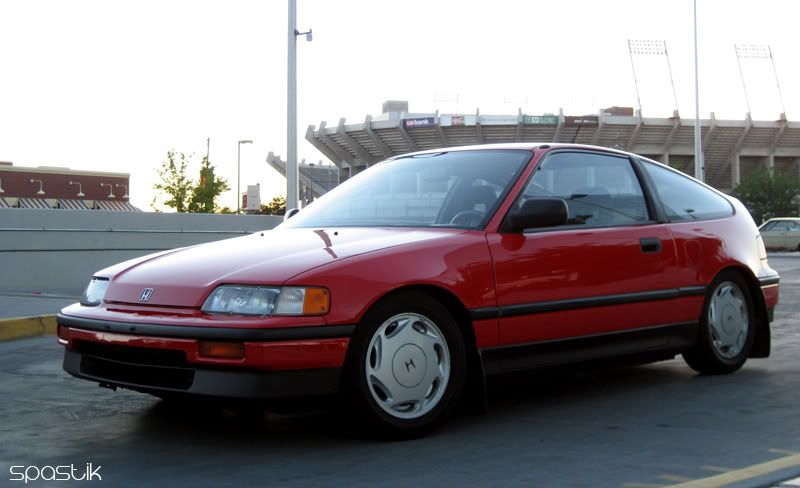 Oh btw, did i tell you how much i hate people hitting me? (my roommates sister did this lil number)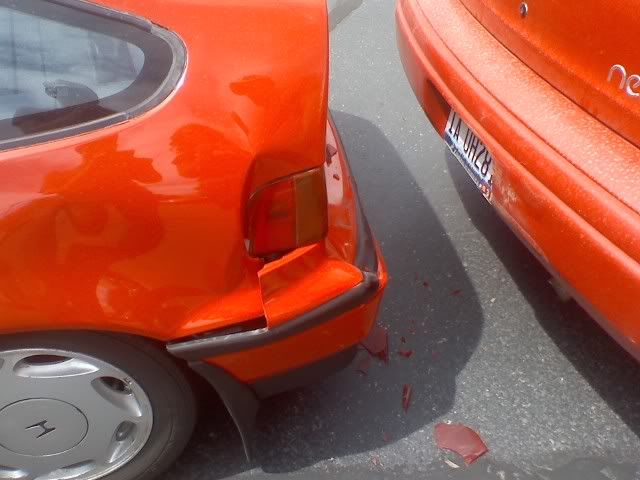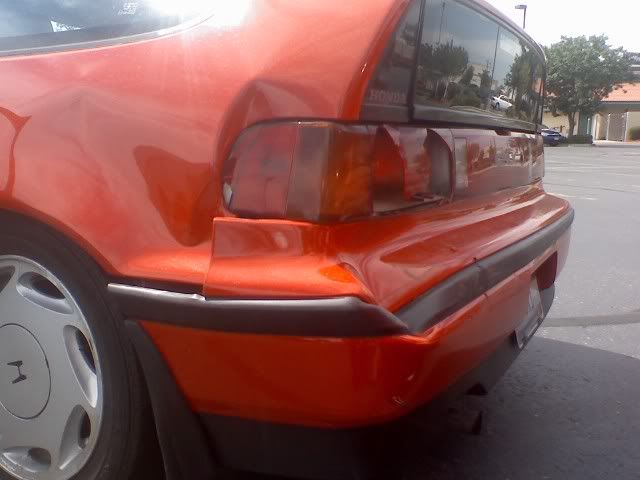 Now there was less than 1 month till the local JDM car show and i has a busted car. Here is from Shakotan Matsuri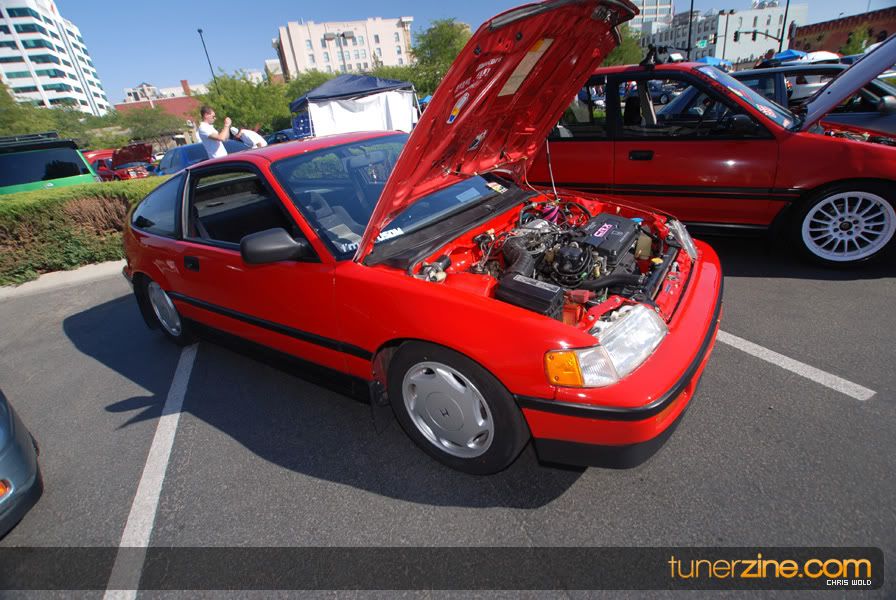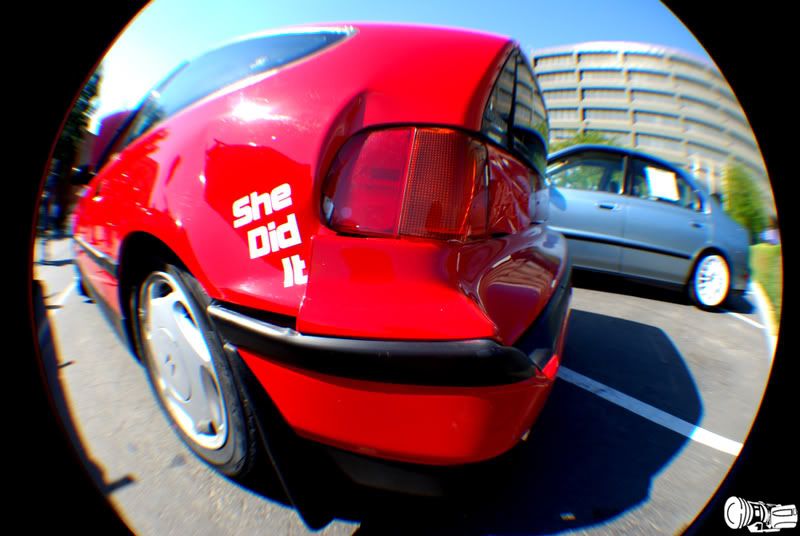 More random pixs from after the event onward: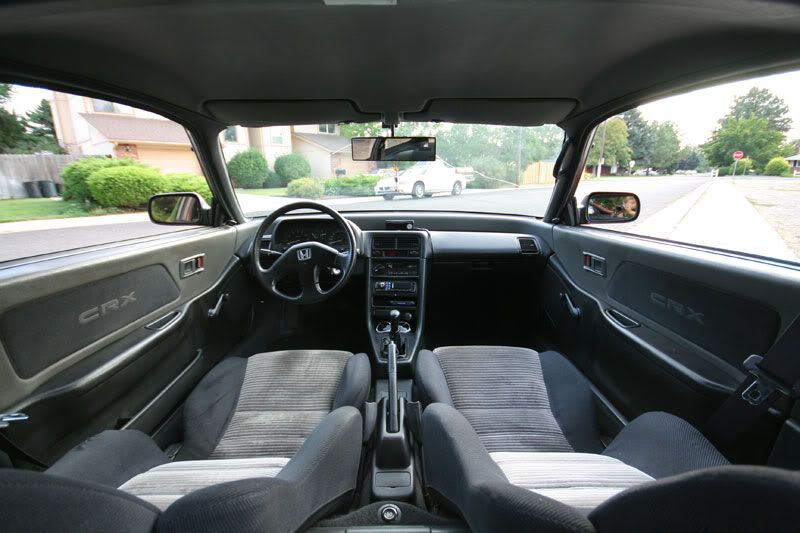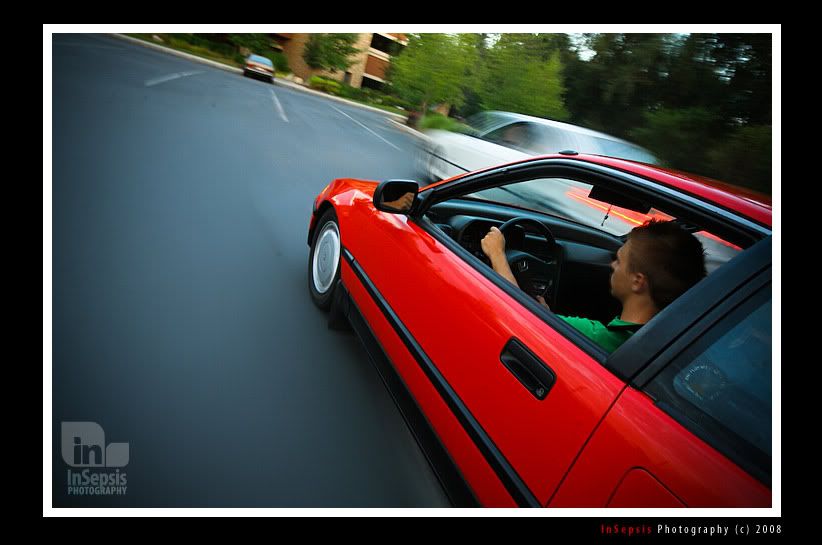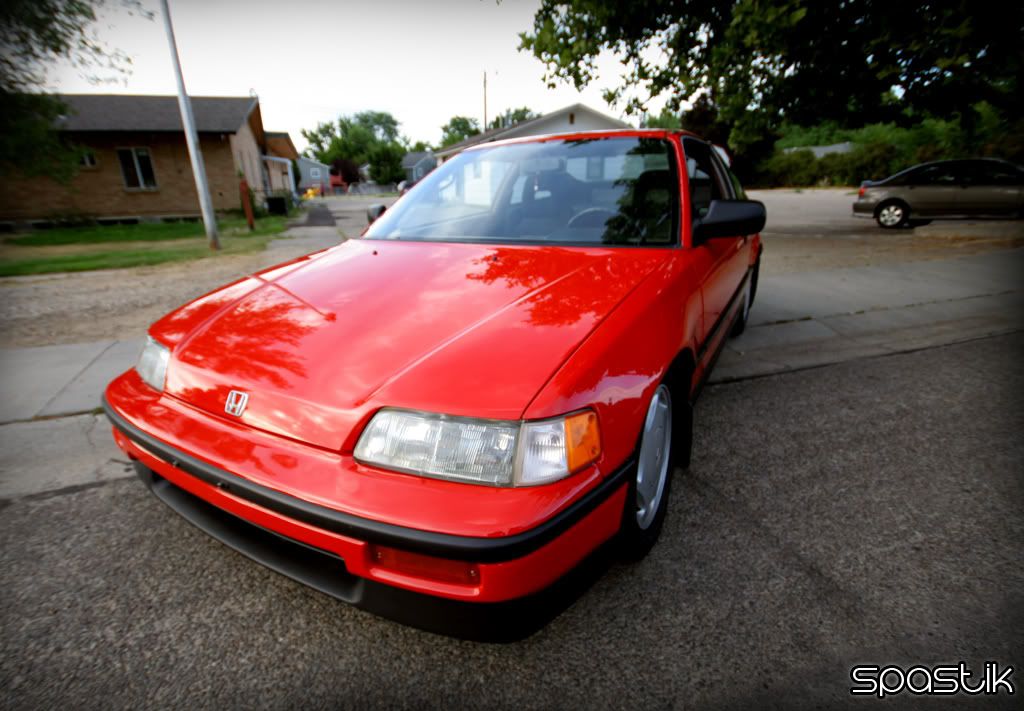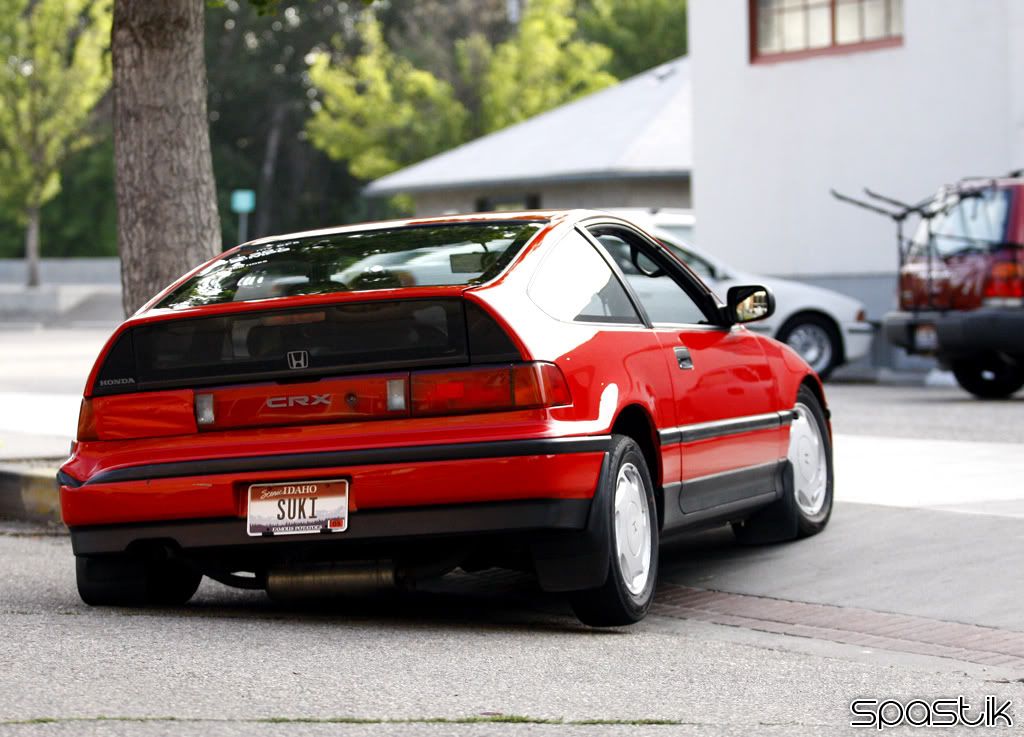 Then i went and got exhaust: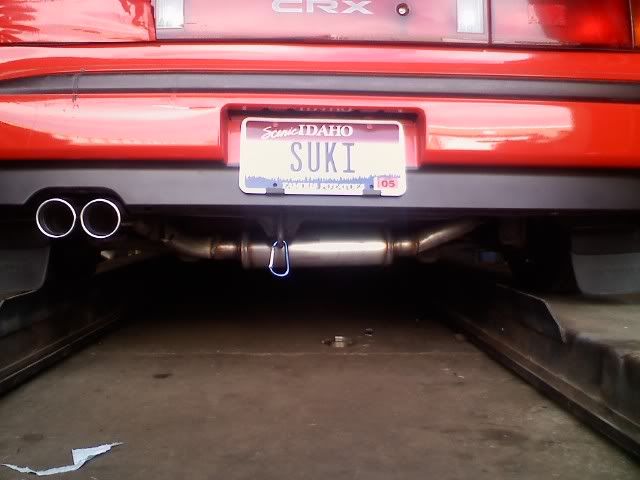 And now finally catching up to March 2009, I needed new tires, so why not add new rims to the list... and new front a rear Integra brakes: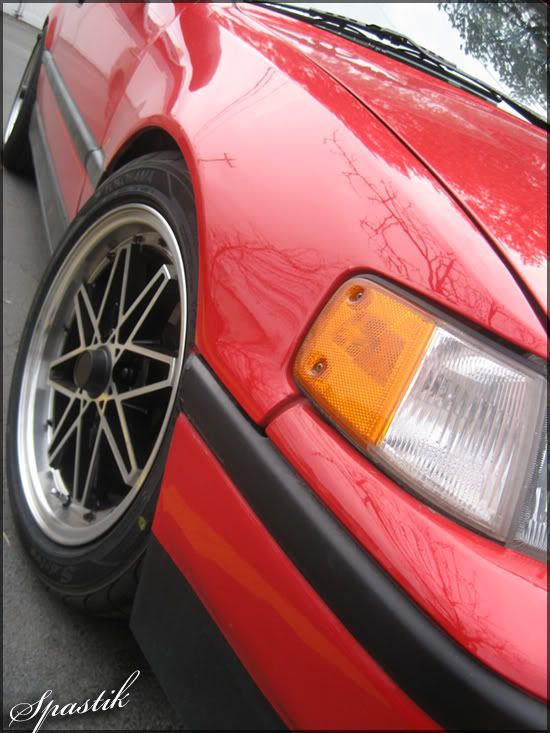 Here is a couple from the past month, and the last 2 AutoX events (WITH VIDEO OMG)