Discussion Starter
·
#1
·
...and the rise of another.
I knew this day was coming for a while, but never quite accepted it. I love my CRX dearly, and have very big plans for it, but for some time now I have realized that I needed something much more reliable. I have gotten to the point that I go to fix something and notice 10 other small things wrong that just eat at me. I realized the only way I would be able to get the car to where I wanted it was to completely tear it down and rebuild it from the ground up. The problem with this is that I needed my CRX to get work everyday, and the kind of teardown/rebuild I envision is not something you can do in a weekend. Thus, I had to get a new car.
Fast forward to about a month ago, I graduated college in May and have a great job that pays pretty decent. I bought a 2006 RSX Type S in black. I love black cars (as if you couldn't tell from the pictures. So here are my two cars: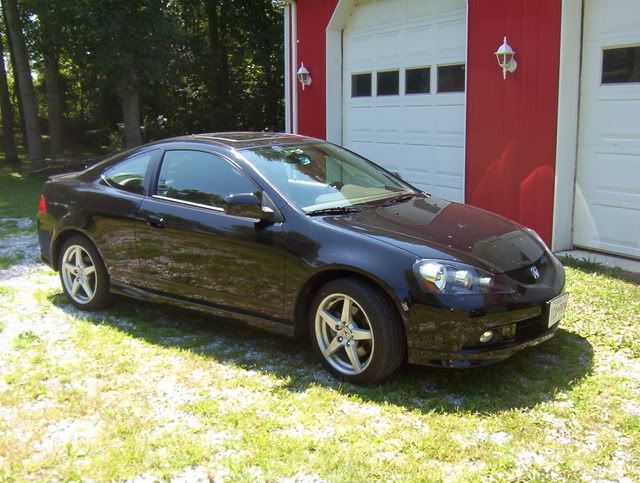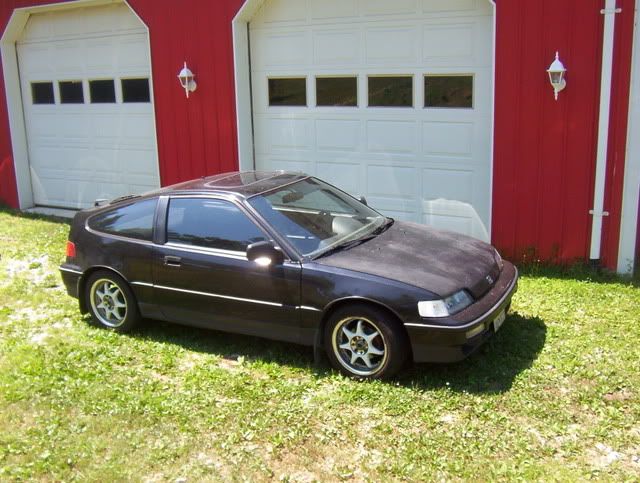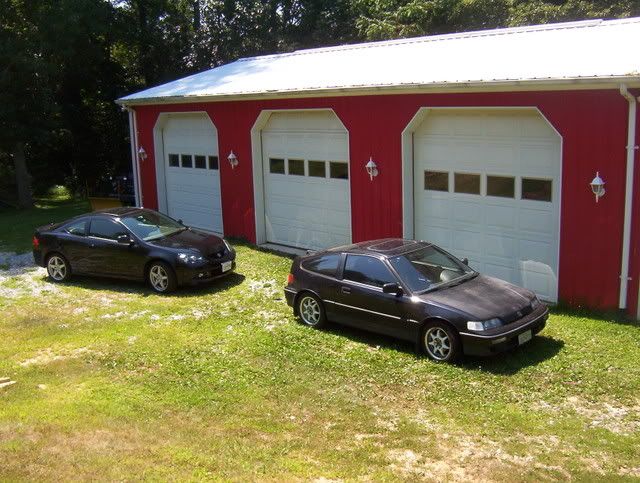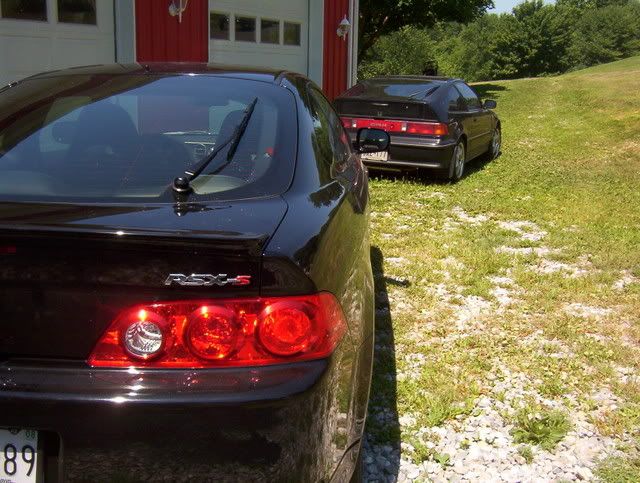 So 2 days ago I finally mustered up the courage to take the tags off of my CRX, turn them into the DMV, and cancel the insurance on the car, all the while being given a look of scorn and disgust from my CRX. It is quite weird, because this will be the first time in over 4 years that I haven't had a road-worthy CRX.
But alas, all is not lost. As I said, I have big plans for this CRX, unless I find one with a cleaner body. I do not foresee this car being on the road any sooner than a year and a half from now. It will be long, hard, and slow, but I am confident that I can do it. I have dreamed about this for so long, but now I actually have the ability, time, and funding to be able to see it through.
Don't worry, I am not selling out, getting out of the game, or leaving. I am going no where, and will certainly be here. As for my plans, I have not quite finalized them, but I have a good idea in mind, I just need to get my goals down on paper. I will start a project thread at some point to document everything as best I can. Thanks for bearing with me through this long post but at least it's not another "I'm selling my CRX and leaving" thread. I figure we've had enough of them. I will be around, and my CRX will be back and better than ever. Later,
- short-A