Discussion Starter
·
#1
·
Last night was not the best. My roommate and I drove up a twisty mountain road last night for fun. Both cars were running great (he drives a 300zx), and made it up fine.
The view: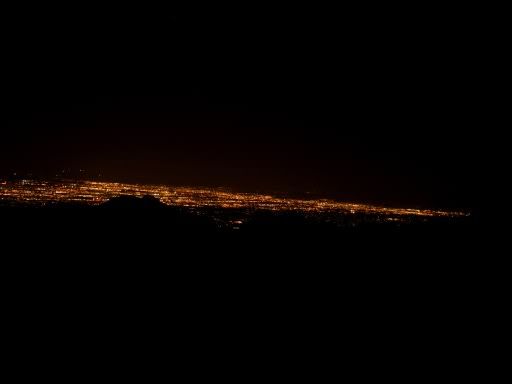 On the way back down I started to kick his a*s (as his tires and brakes started to go). No problems until the very last turn out, which had been washed over during the last rains and was covered in dirt and gravel. I realized this about half way through the turn, at which point I hit the stuff and found myself sliding in the opposite direction I was intending on going. To make a long story short: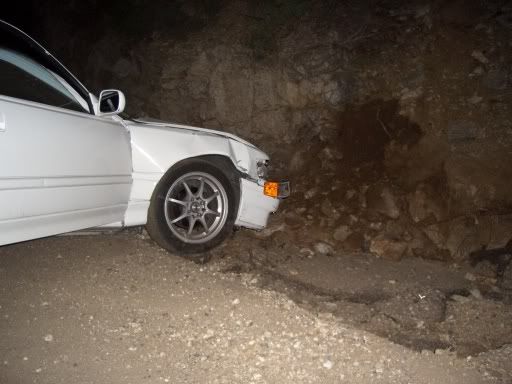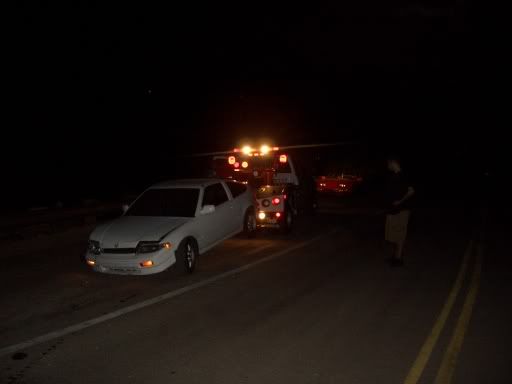 To top things off, I found out I didn't put collision on the car, so I'm just flat out out of a car. Today this is all hitting home (first accident), and its starting to make it it hard to look for another car (hint, anyone in Arizona selling a crx, let me know). On the bright side, I'm back in school in 3 days so I don't desperately need one...
-Joel