Discussion Starter
·
#1
·
I was looking at CBR 900s when this 'clean' 91 Si caught my eye. I say 'clean' because the previous owner really misrepresented the car on ebay. I thought about the bikes vs. cars debate, and decided the crx was sound.
Buy-it-now later, and I planned a 5 hour trip from NY to OH to pick up the car.
Long story short, the car had a TON of issues, and I talked him down
b
Drove most of the way home in 4th gear because it wouldn't stay in 5th! Turns out the trans was empty :shock:
Here is a timeline of most of the build so far:
----------------------------------------------
Ebay pic May 2006: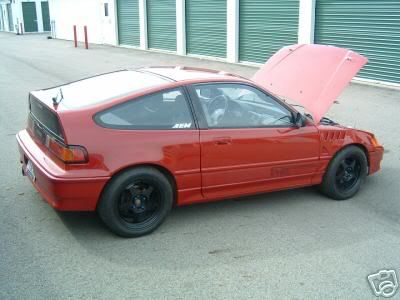 After it got home:
Filled the fenders, removed hood pins, and painted the trim (2007):
15" Integra rims (Fall 07):
Painted the rims before new tires (Fall 08):
Mounted EDM spoiler (Spring 09):
Installed EDM back seat (Summer 09):
Bluetooth radio installed:
Engine bay B16A1- greddy header, aem fuel regulator, insulated cold air intake, and a/c finally works!
Ground down quarter panel rust (not big), painted the trim again and added the missing mud flaps:
R81 Mini Cooper rims painted and installed (Fall 09):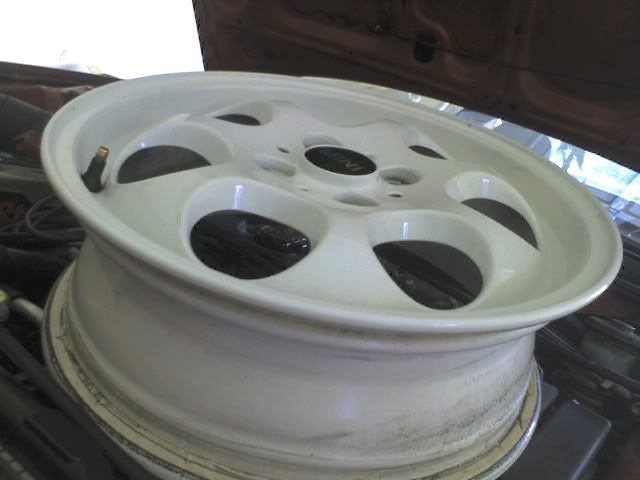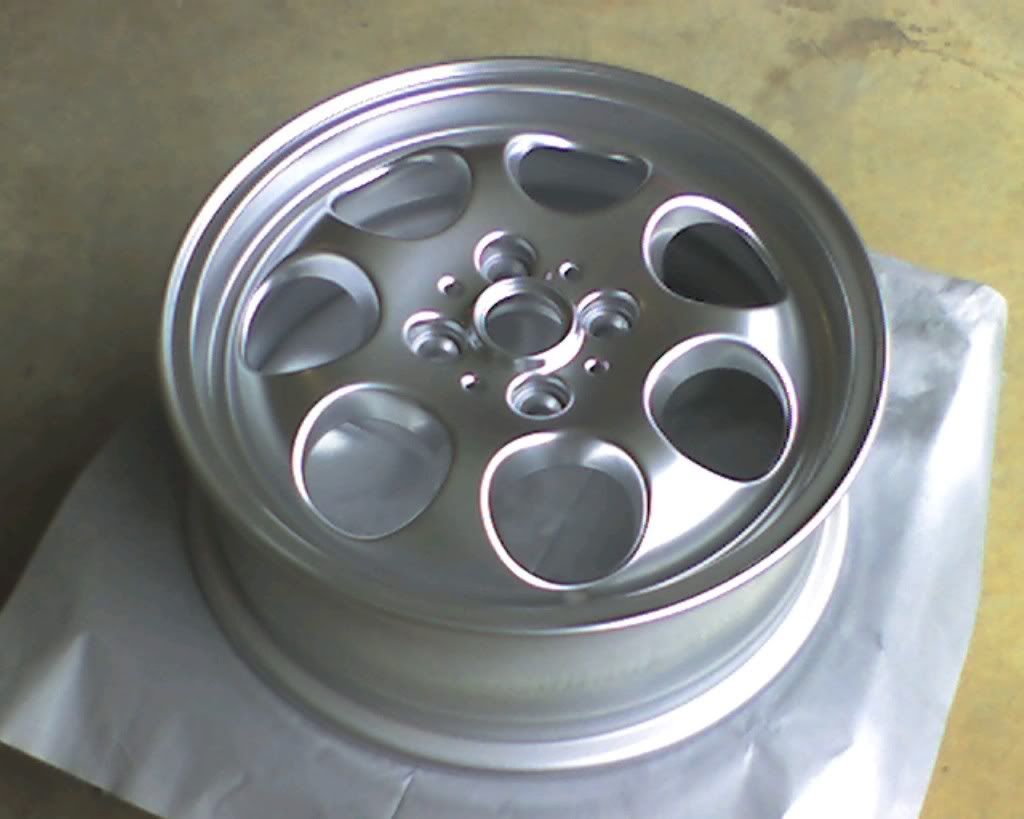 4 days of body work and new paint (November 09)...going TGP:
Sorry lost pics of primer
End result (before buffing):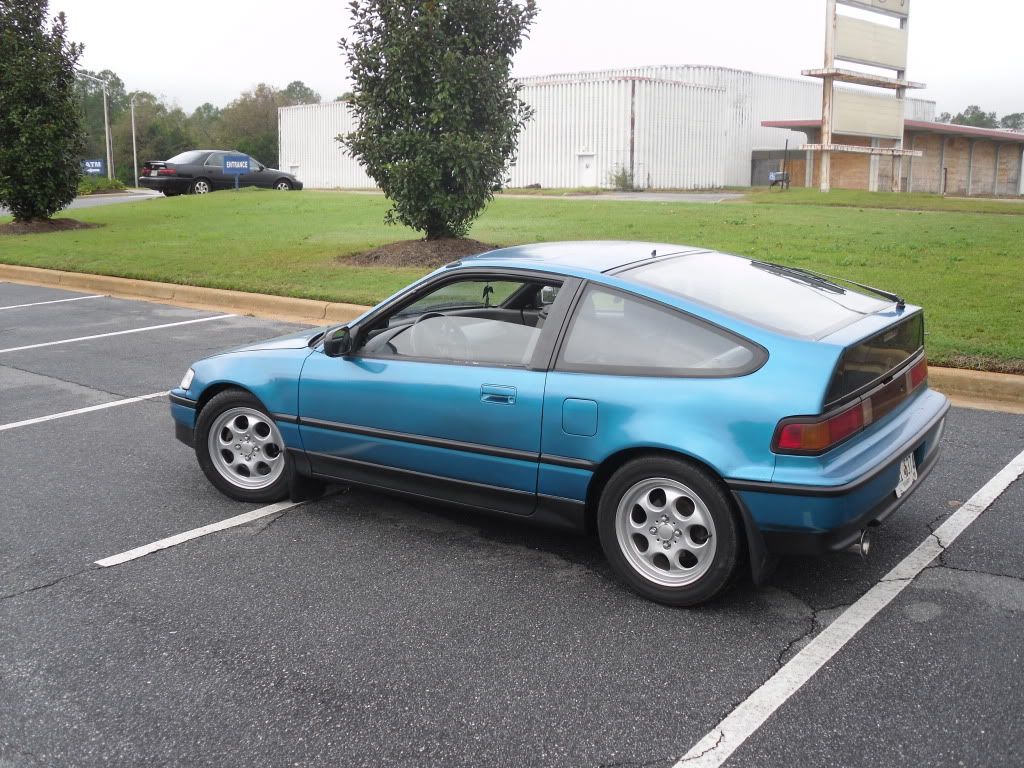 EDM spoiler back on, HF front bumper support, DA front knuckles/brakes installed, painted window trim
(Jan-Feb 2010):
J's Racing Polyurethane Lip, modified to fit 88-89 bumper (March 2010):
I've also adjusted the front end fitment: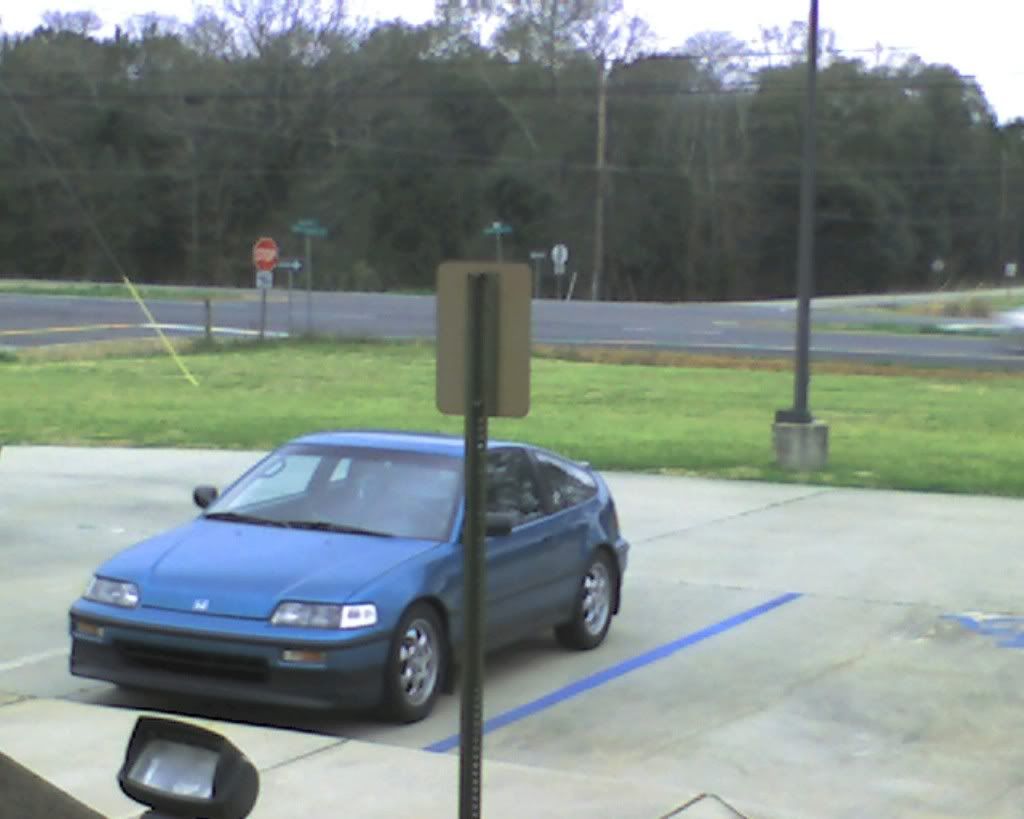 In the queue at N16:
(Misc 2011)
Temporary ram air with modified bumper signal: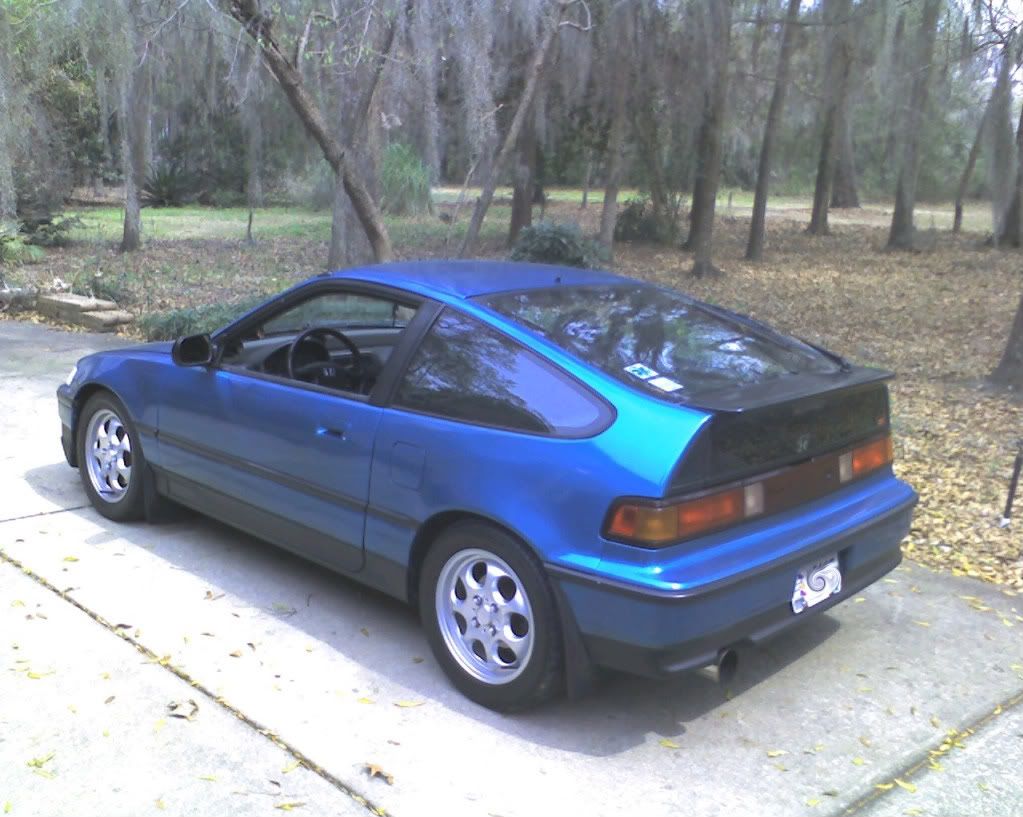 Hood lift using hatch support: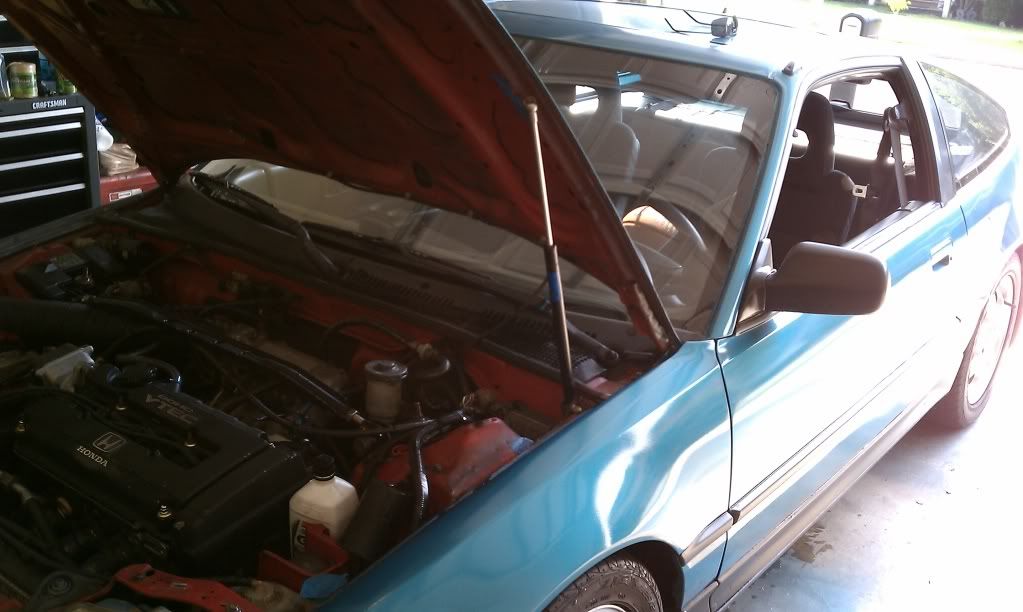 Checking the bushings before an autox event:
Summary 5/2013
Engine/trans:
OBD1 conversion
JDM PR3, dyno-tuned map
CTR pistons
ARP head studs
Underdrive crank pulley
NGK plugs and wires
Newer ignition coil
K&N drop-in filter, ported stock box
Greddy header, wrapped
Hi flow cat
Thermal R&D exhaust
Integra S1 trans
XTD clutch (have NIB Exedy clutch at the ready)
Zero play shift linkage
Fidanza 7lb flywheel
Suspension/brakes:
Tein Basic coilovers
OEM RTA bushings
Full Race traction bar with newer arms/joints
EX 15/16 master cylinder
DA integra front knuckles/brakes
EBC rotors, Hawk HPS pads
Interior:
Keyless entry/alarm
OEM Civic cruise control
A/C (GSR Denso compressor and R134a)
Working sunroof
Greddy shift knob, short shifter
EDM rear seat
Repaired cargo cover
Pioneer deck with bluetooth
Polk waterproof speakers in doors
Kenwoods in back
Hidden Pioneer class D amp
8" Sony Xplod tube
Sparco R100 seats
Led cluster lights
Oil pressure and AF gauges
Exterior:
EDM wing
88-89 front bumper cover with J's replica lip
88 HF bumper support (super light)
All mud flaps
Call me Sir window visors
NIB SiR garnish/triangle
And that's about where it sits now. This was my daily and now I drive an 09 GTI which requires new bolts everytime I touch it. Back seat or not, the crx is no family car...but I still love it.
:mrgreen: