So its finally time to start a thread for restoring my Y-49. In two weeks she (REXY) should have original paint once again! Some dude thought it'd be cool to rape her beautiful paint with flat black garbage!!! Oh well she'll be back to her true form soon enough! So lets see what i'm working with... Here we go.
The way I recieved her.. I took the flat back down to the yellow and it was a lil super faded. So I decided instead of bring back the super faded yellow, that I'd just do another CLEAN coat of flat black!!! The previous owner used 3 different colors/name brands of paint! Here's what it looked like afterwards. I didn't take pics of before because my camera would have probably thrown up!!! Ha.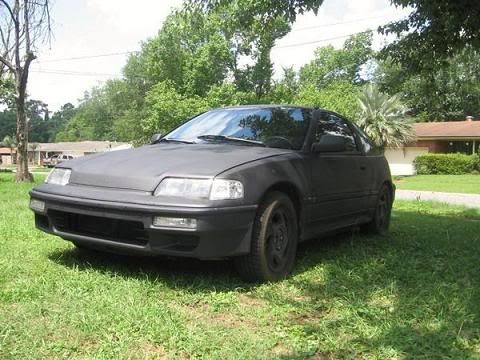 and..
And I wish I had pictures of all the interior it had. I bought the car from a redneck kid who thought he'd gut the thing for racing. But turn around and have 4 12's in the back in one of the worst speaker boxes I have ever seen, I finally got him to tell me what the monstrosity of a speaker box was before it was a speaker box... and he confessed it was a [potty mouth] DOG HOUSE!!! I was like no wonder it reeks of ass in here!!! That wasn't the worst part... I found a dead rat in the dash. Frogs living between the box and tail lights. And the dash was trimmed all out with spray paint! It was a nightmare... I didn't ever take pics cause I was ready to start demo pronto!!!
The thing that kept me going through it all was this..
So here are some shots of the interior. a 360* from drivers view..
Driver door..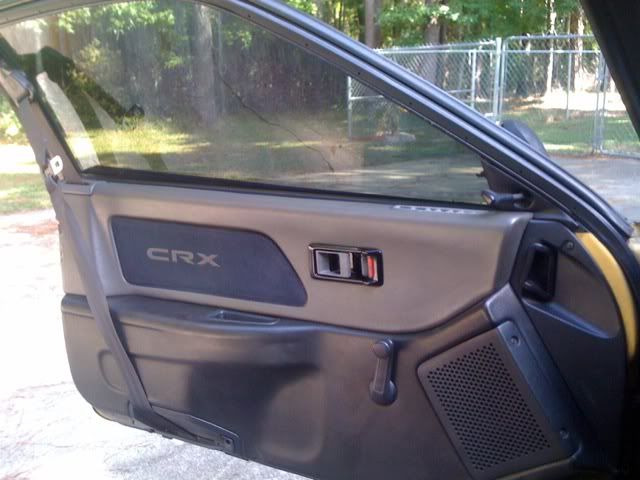 Cluster and wheel..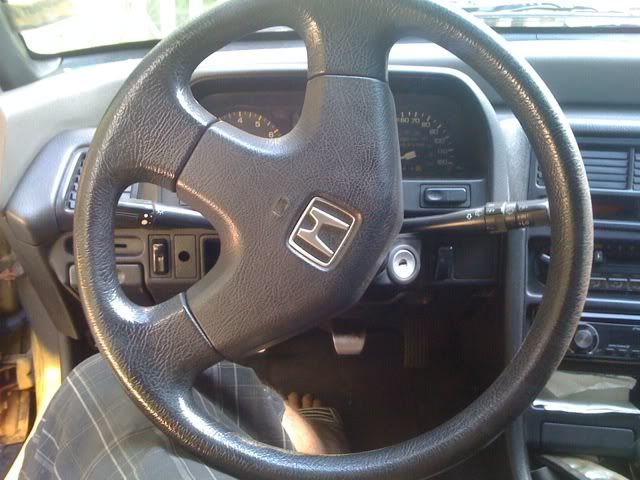 Center console..with A/C intact!!! FINALLY!!!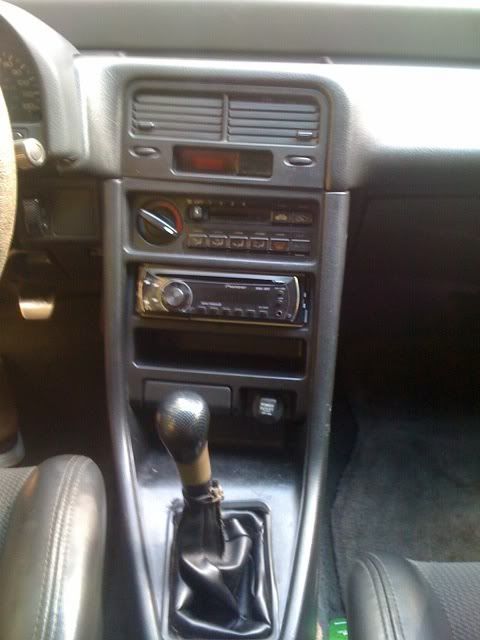 passenger side of dash..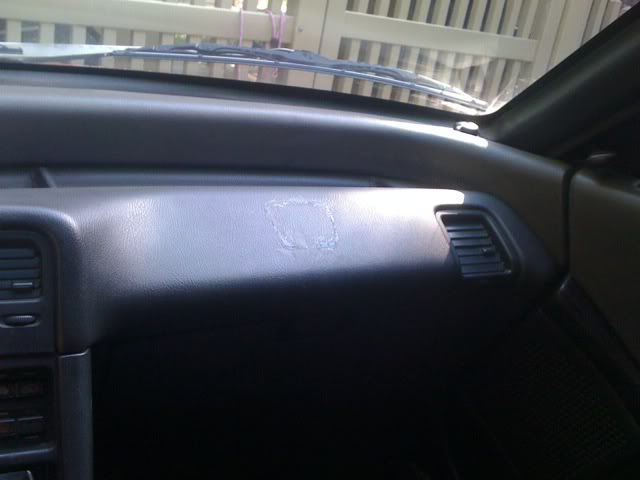 passenger door..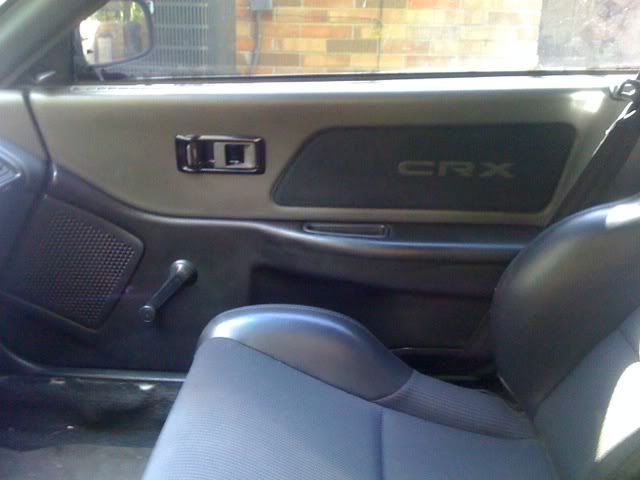 SiR rear seat..
and hatch..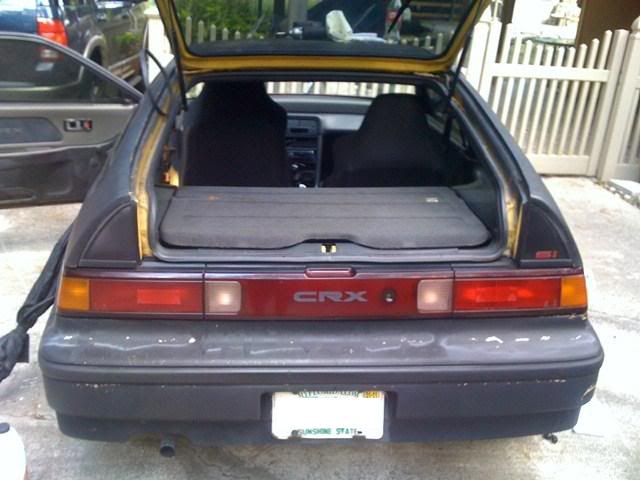 Here are the yucky seats that came with the car..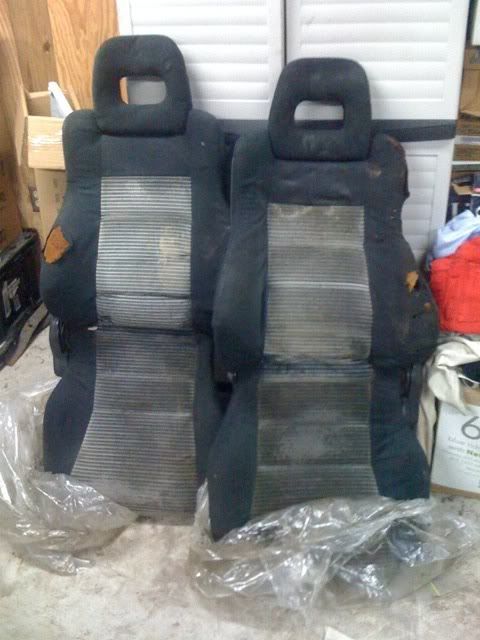 And they were replaced with 2007 SRT4 seats...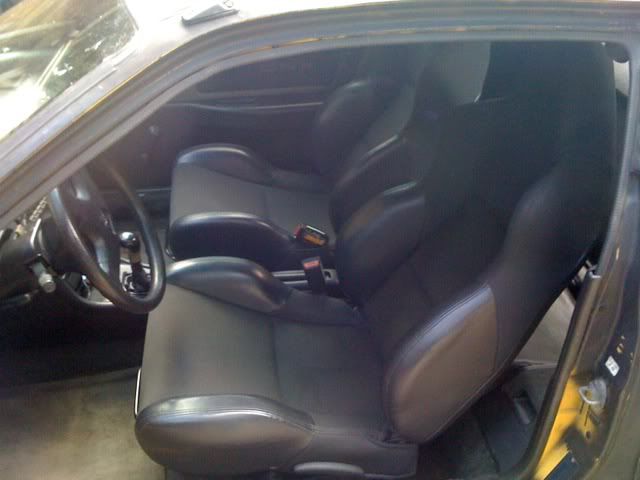 Which are so comfy!!! Almost too comfy for road trips!!! And yes the rails on the seats now are SRT4's. They match up in the front but not in the back. I used 2 5/8" self tappers to mount them so they wouldn't slide around on me. They are clean and comfy, but still not originals! Which I have 90-91 Si's just gotta get them all cleaned up and in. So until then the SRT4's are in.
Well thats all for now. Hope you enjoyed Rexy, #13!!! This CRX is my 13th one I've owned and I finally found a Y-49!!! Thanks for checkin' out my thread!